Arco
Rectangular tables
In our collection you will find tables in many sizes, shapes and designs. Round, oval and rectangular are a few amongst other options to choose from. A rectangular dining table is popular because it is practical and timeless. It is for a reason that rectangular tables are very common in interiors worldwide. A beautiful rectangular table gives a room a contemporary and modern look.
Slim Flex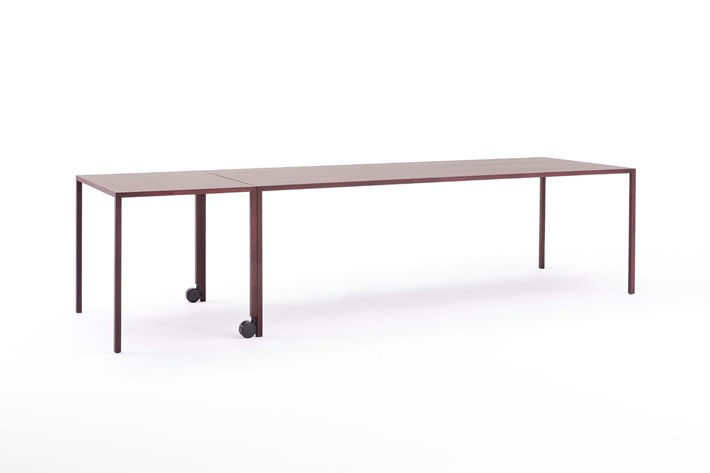 Base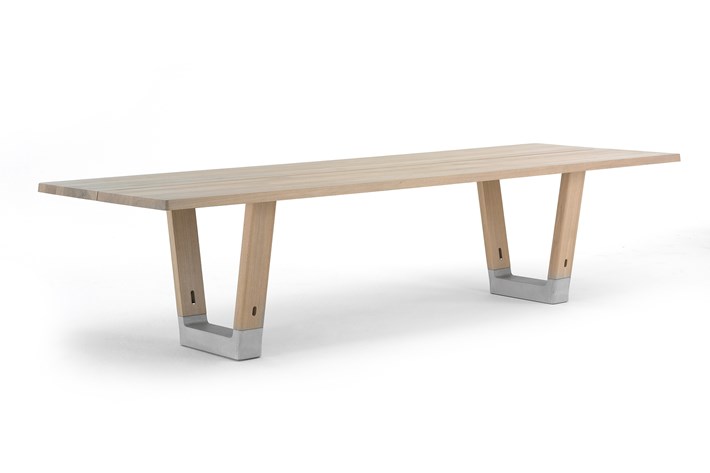 Grid Rectangular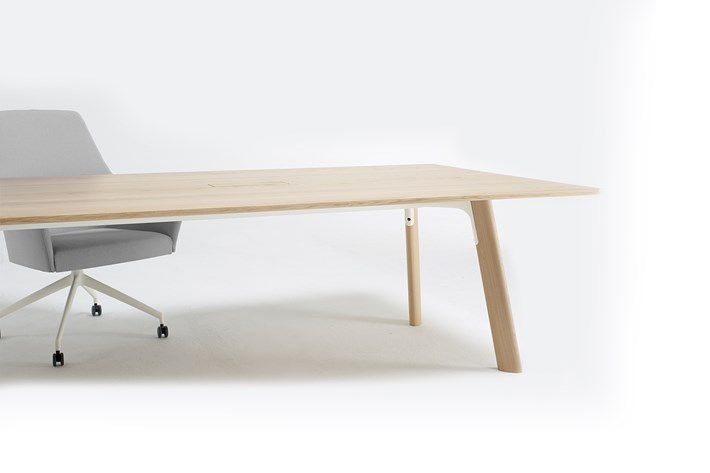 Cast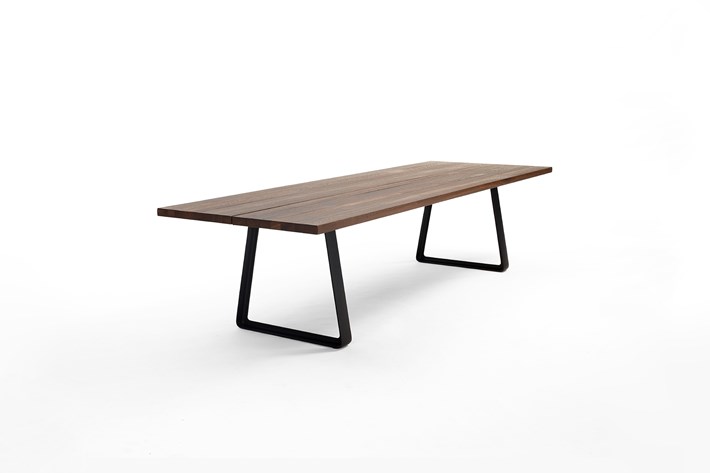 Essenza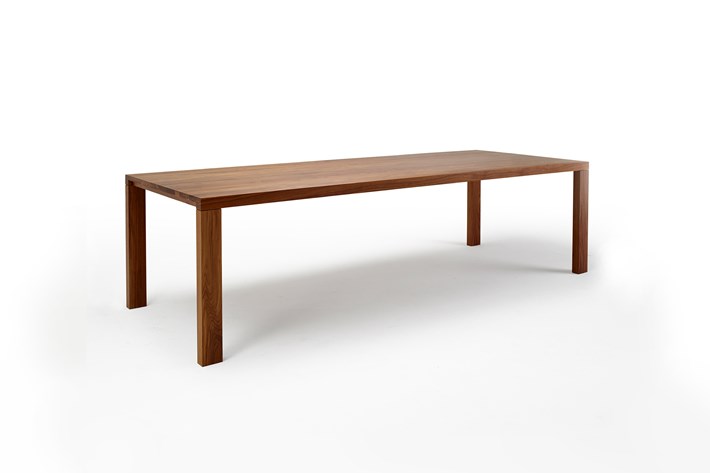 Essenza XL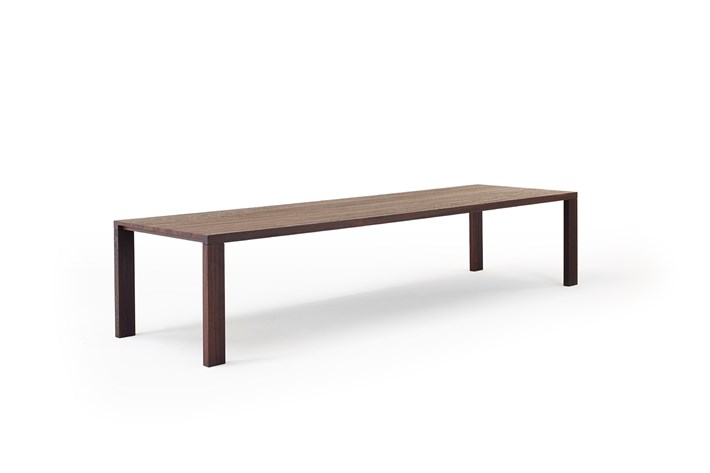 Shift
Slim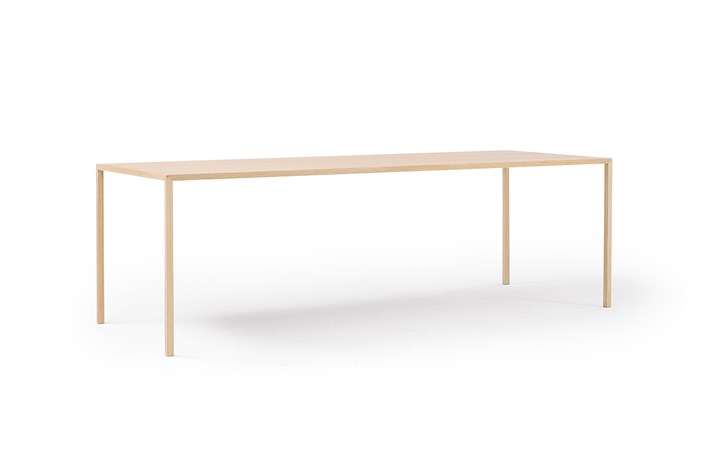 Slim Plus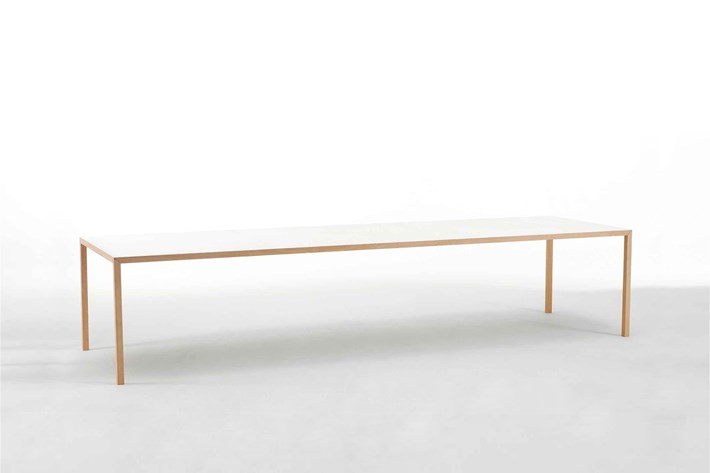 Trestle Table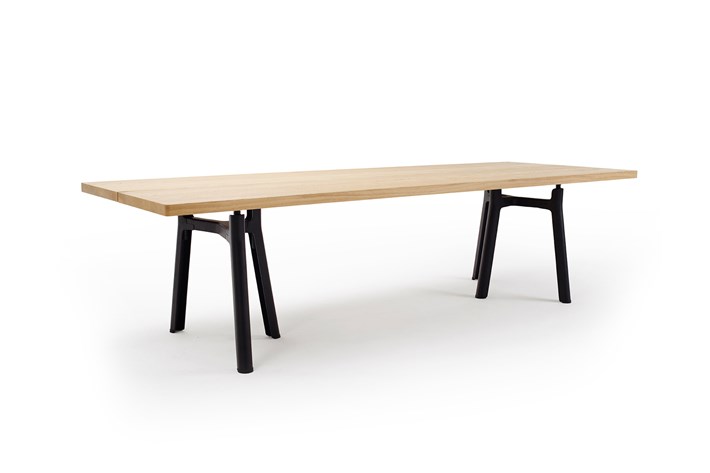 Extend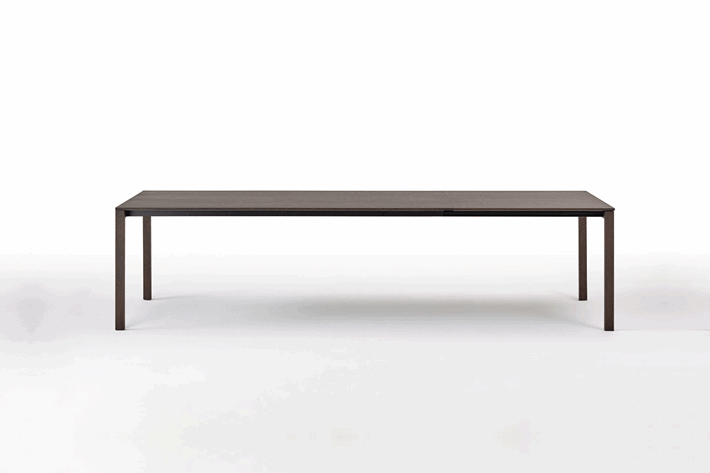 Rectangular tables for the home
Rectangular tables are timeless and practical. It is not without reason that this shape is still the favorite with many interior enthusiasts. You can easily add extra chairs to this table. A beautiful table made of wood is an absolute mood setter in any interior. View example interiors with rectangular tables and matching chairs.
Rectangular tables for the office
Rectangular tables also work excellently as a desk or landing table for the (home) work environment. With the many length and width options, a suitable solution can be offered for every space. View our range of conference and meeting chairs to combine with our rectangular tables.
Discover our rectangular tables in existing projects
Oval or rectangular table?
In meetings with few colleagues, round or oval tables are an interesting alternative to a rectangular or square table. It creates a social dynamic at the table. An oval or barrel-shaped table is also an option to consider in large groups, to create less hierarchy at the table. Our Kami collection is a great example of organic shapes that can achieve great lengths. The rectangular table remains a common choice for meeting and conference rooms. With our rectangular table Slim+ Connected, the room can still feel spacious at the longest lengths due to the ultra-thin design and the mirrored column.
Dimensions
At Arco you can choose from different sizes that suit every interior. The table height is 75 centimeters up to 100 centimeters. The table thickness is between the ultra-thin 2.8 cm to the thickened version of 4 cm thick. The table width is possible from 60 cm to 160 cm wide. The most popular width is 90 cm, the most popular height is 75 cm.
Below we give an example of the number of people that match the lengths of our tables. In addition to our standard sizes, we also make tailored tables, adapted to the needs and wishes of the customer. Contact us for the possibilities.
Dining table 4 - 6 persons | size 160 cm to 180 cm
Dining table 6 - 8 persons | size 180 cm to 220 cm
Dining table 8 - 10 persons | size 200 cm to 260 cm
Dining table 10 - 12 persons | size 240 cm to 300 cm
Dining table 12 - 14 persons | size 280 cm to 340 cm
Dining table 16 - 18 persons | size from 400 cm

Designs
Arco oval tables come in all shapes and sizes. In the collection we have:
Rectangular table with rounded corners
Rectangular extendable table
Bar tables / standing tables rectangular
Small dining tables
Spacious dining table
Large dining table
Rectangular tables with electrification
Rectangular tables with thickened top
Thin/narrow rectangular table
Robust rectangular table
Industrial dining table
Materials & colors
Arco is known for the use of multiple materials and different colours.
In our collection we offer:
Wooden table
Oak table
White wash dining table
Black rectangular table
Solid oak table
Black wooden tables
View all our materials and colors
Product ECO Passports
A product ECO passport has been compiled for each table in our collection, which provides a clear overview of the material composition with weight percentages. You can find these under the heading 'downloads' on all product pages added under the heading 'downloads'.
Learn more about the origin of materials
Sustainability Certificates
Arco uses sustainable materials, with each product showing the sustainability logos and certificates that apply to the product. We only work with PEFC and FSC certified wood and bear the STIP quality mark.
Learn more about sustainable furniture
Get in touch about rectangular tables
You can always reach us for any questions and specific information on our materials and colors of a specific product.
View our complete collection
In addition to new rectangular tables, we have a large collection of extendable dining tables, round dining tables or rectangular dining tables and wooden dining tables. Take a quick look at our complete table collection.
Where to buy?
There are Arco dealers all over the world
Find a store