Arco
Conference tables
Consulting with colleagues, meeting, brainstorming, eating, presenting; in the work environment there is a growing need for a space to carry out a range of activities with the purpose to collaborate and share knowledge. Effective meetings using modern technology are realizable with Arco's conference tables. At Arco we create conference tables / meeting / boardroom tables that perfectly match your work envisioned environment.
Dew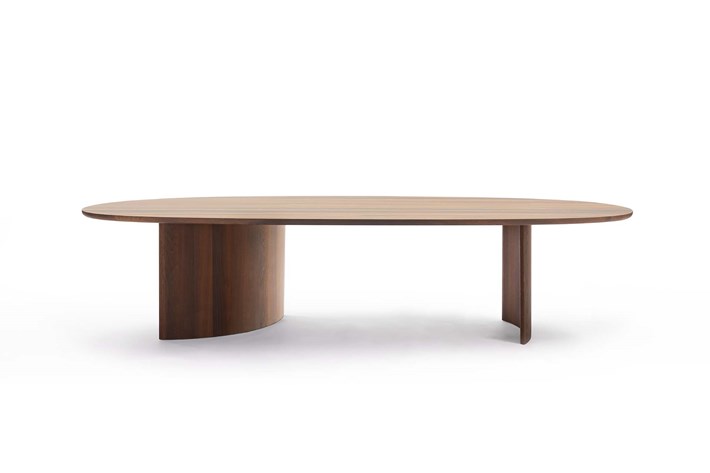 Slim Flex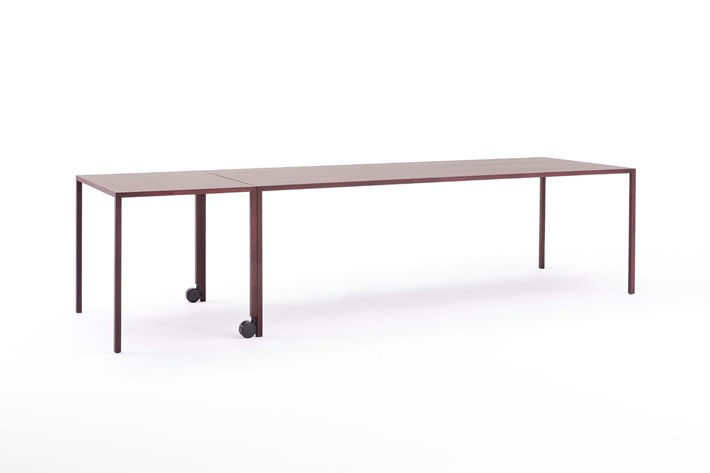 Grid Barrel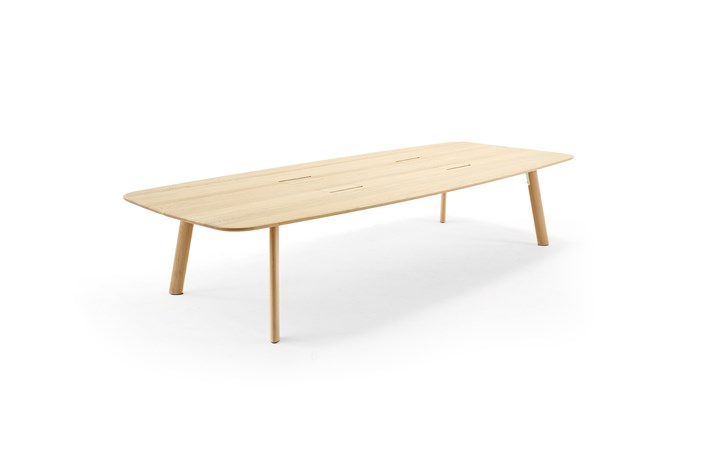 Kami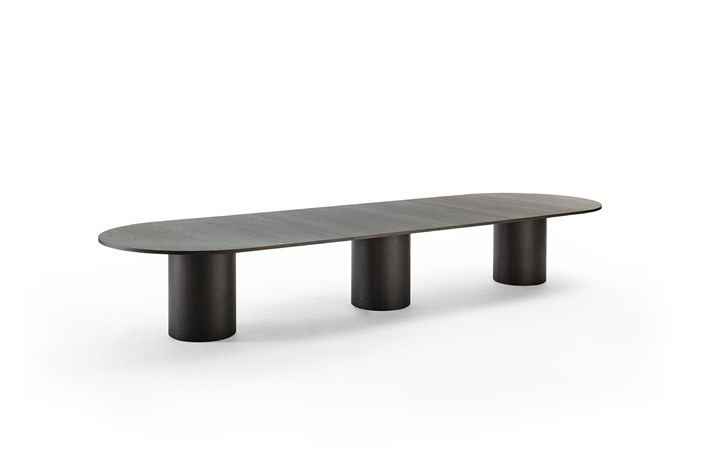 Slim+ Connected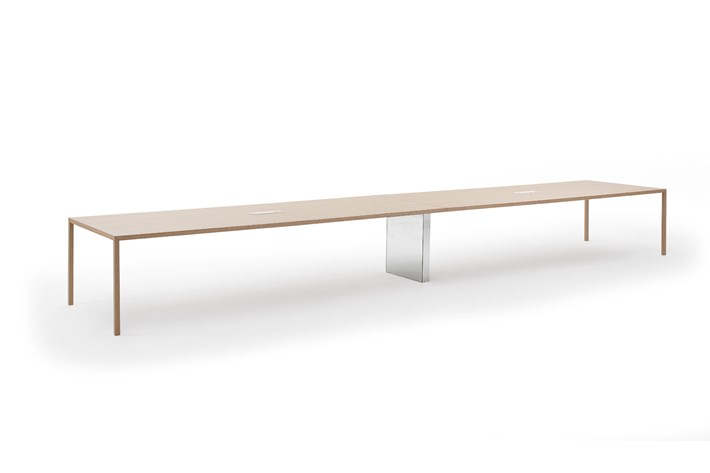 Grid Rectangular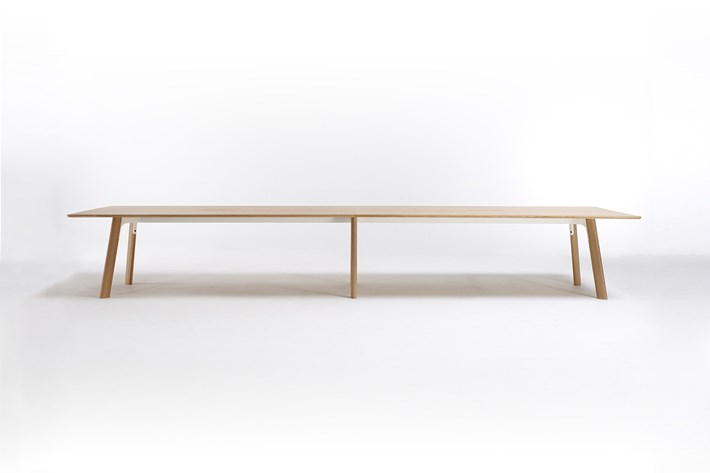 Slim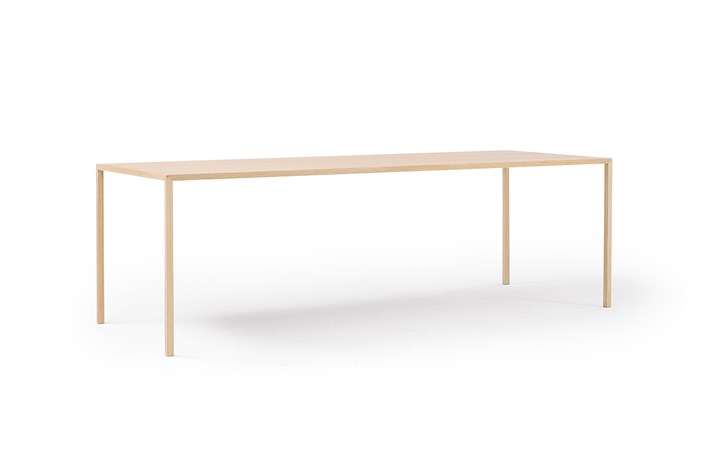 Grid Round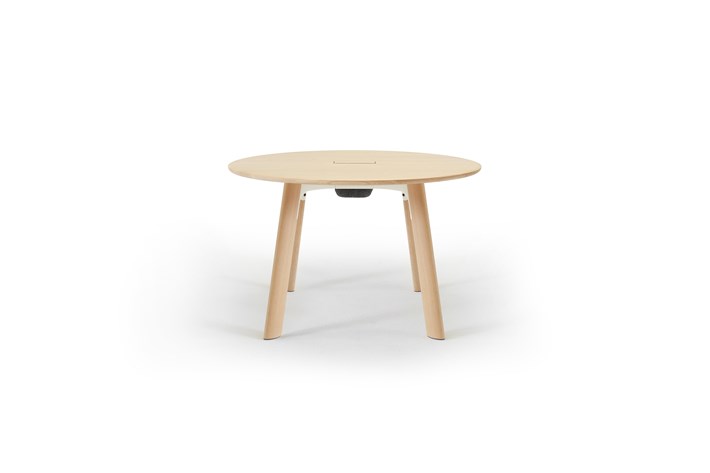 Essenza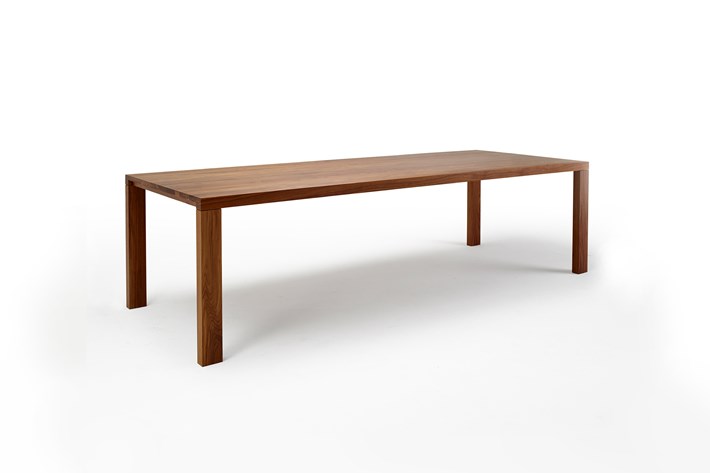 Slim+ Round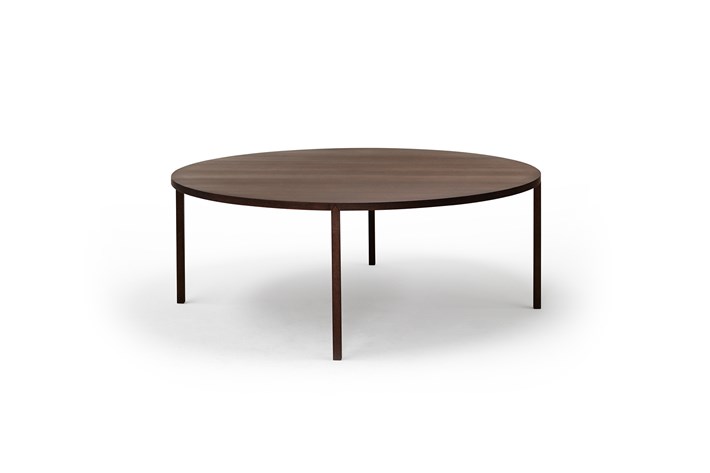 Spazio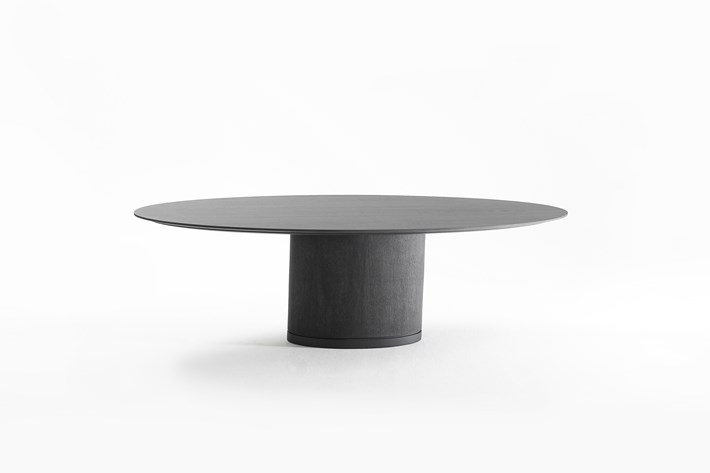 Conference tables: the perfect complement for your company or project

Meeting in a small or large setting
A conference table for 6 people or a meeting table / boardroom table for a large group of people. We realize that every room requires a different design. It is therefore only logical that we adapt our tables to the needs and wishes of our customer.
At Arco we therefore offer a wide collection of tables to meet various needs. If the space requires a specific dimension, we offer the option to have our tables tailor made, with customized height, width and finish.
Design conference tables with cable management and electrification
To make our tables as flexible and versatile as possible for a good work infrastructure, we offer a various cable management and electrification collection. It is our mission to implement the high-end design and quality standards of our tables in our cable management and electrification solutions. From a single spot to an extensive solid wood soft close solution.
The collection consists of cable lids in oak or walnut in veneer or solid wood. These can be used as a removable lid or as a permanent element of the table. Our framedocks can be arranged as desired, including USB, data, HDMI, VGA and of course a socket (adjustable to country).
Our Grid Work collection is specifically designed to meet a wide range of possibilities for electrification solutions. Cable management options like the CM04, CM05 merge with the design. Both options are fully integrated into the table top and concealed almost invisibly under a flap with a continuous wood effect. In addition, the Drop In is an option where the name speaks for itself. This cable duct is recessed into the top and can be finished with fabric and wood.
The different cable management solutions are suitable for a large part of our table collection, view here the collection overview of which solutions can be used on which tables.
We are Arco. We make tables. We create solutions.
Conference tables and meetig tables: How do you make the choice?
How do you choose the right conference tables? This depends on many things and Arco is happy to think along.
What is often the difference between a conference and a meeting table? A conference is often more formal than a meeting and has a larger number of attendees.
Firstly, it is important to look at the regularity of meetings. For a company that regularly meets with customers, it is nice to set up representative and separate meeting rooms. For a company that has less frequent customers and consults in small and large groups, a range of sitting areas and coffee corners in combination with a meeting or conference table are well suited for variety.
Second, it is useful to take into account the type of meetings that are being held. What is the purpose of your meeting? How many people do you often meet with? If you opt for round or oval conference tables such as the Slim+ round or Grid Round, Kami or the Spazio, you often create a social team feeling, you can easily look at each other and you are well connected. Rectangular or square conference tables, such as the Slim+, Grid Rectangular, Essenza, Trestle, Base and Cast, can be very practical, you can easily slide them together during large meetings.
The layout of your office building and the interior is also important. Wooden conference tables naturally give a warm appearance, while black or white conference tables are easy to blend in and have a neutral appearance. Do you also have many separate rooms or a multifunctional room in your business premises? Are there many sitting areas or is it just one large open space? Is there limited space making extendable tables a possible solution? These are all things to take into account.
Finally, we all have to deal with the new work culture. Since 2020, more people have been working from home, this will differ per company whether this will be a lasting situation. The function of offices remains in transition. We are happy to offer solutions for these ever changing situations and needs. 
Chairs for the conference table
At Arco we design, develop and produce - in addition to tables - also chairs. Chairs that fit seamlessly with our conference tables. Although standing meetings are becoming more common these days, comfortable chairs can also contribute to a healthier and productive meeting.

Our Ease chair gives a new meaning to the concept of comfort: the backrest of the chair consists of flexible 'fingers' that mold to your body. If there is a need for meetings to be able to add chairs according to the occupation of the group and then stack them again, we also offer stackable chairs in our collection.
View our full collection of conference and meeting chairs

Modular tables and endless lengths
In our design process and knowledge of wood, we are continuously looking for new solutions and listen and respond to request from our customers. The desire for modular and longer tables for larger groups was one of them. 
Within our table collection we provide a 'connected' collection. These modular tables can be endlessly connected to match your space. Discover our Slim+ Connected, Kami, Base, Cast, Grid Rectangular Connected and Trestle table. Each with their own unique shape and character.
In addition to the dimensions included in our collection, we also like to think along and produce tailor made tables to meet your need down to the centimeter.
Dimensions of our conference tables
We have conference tables in various sizes. In addition, there is a choice of table height, some conference tables have a fixed height, but we also have tables where the height is adjustable, such as our Trestle table. Below we give an example of the number of people that match the lengths of our tables. Based on rectangular tables and an average width of a chair.
4 - 6 persons dimensions | 160 cm to 180 cm
6 - 8 persons size | 180 cm to 220 cm
8 - 10 persons size | 200 cm to 260 cm
10 - 12 persons size | 240 cm to 300 cm
12 - 14 persons size | 280 cm to 340 cm
16 - 18 persons size | from 400 cm
Type of design conference tables
Conference tables various sizes
Boardroom tables
Wooden conference table
Black conference tables
High conference tables
Modular conference table
Linkable conference tables
Custom made conference table
Tailor made conference table
Round conference table
Straight conference table
Square conference table
Oval conference table
Large conference tables
Feel free to contact us, we are happy to think along
You can always ask our Arco team any questions about the collection and the possibilities for your company and/or project. We are happy to assist you.
Visit one of our showrooms or points of sale worldwide
Get in touch with our sales team:
For daily operational sales management (all product requests, PO's, invoices, daily operational matters) please contact:
View our collection
View our complete table collection and visit one of our showroom or sales points to get inspired by our table collections. 
We live to last
Arco & sustainability
Read more
Where to buy?
There are Arco dealers all over the world
Find a store