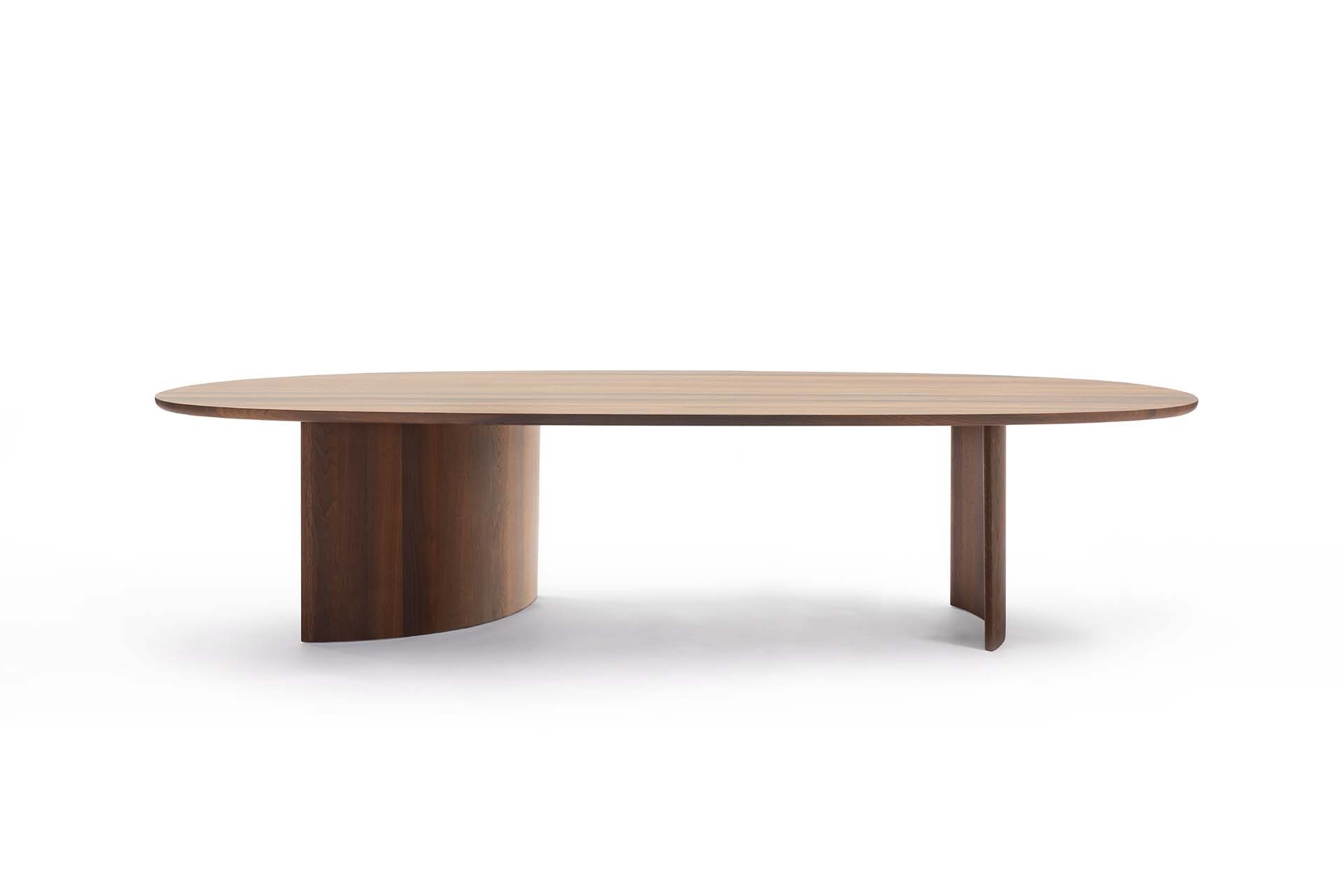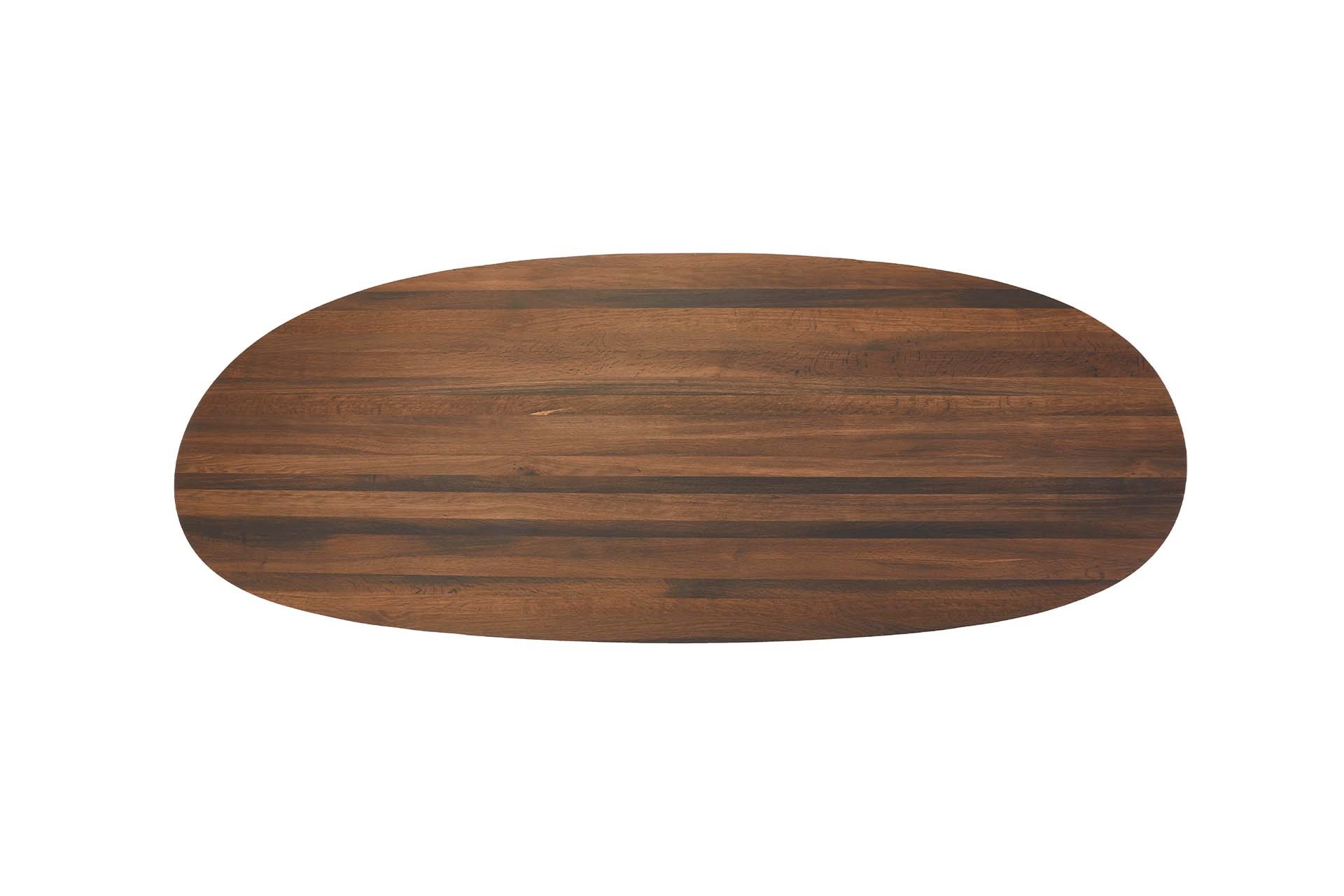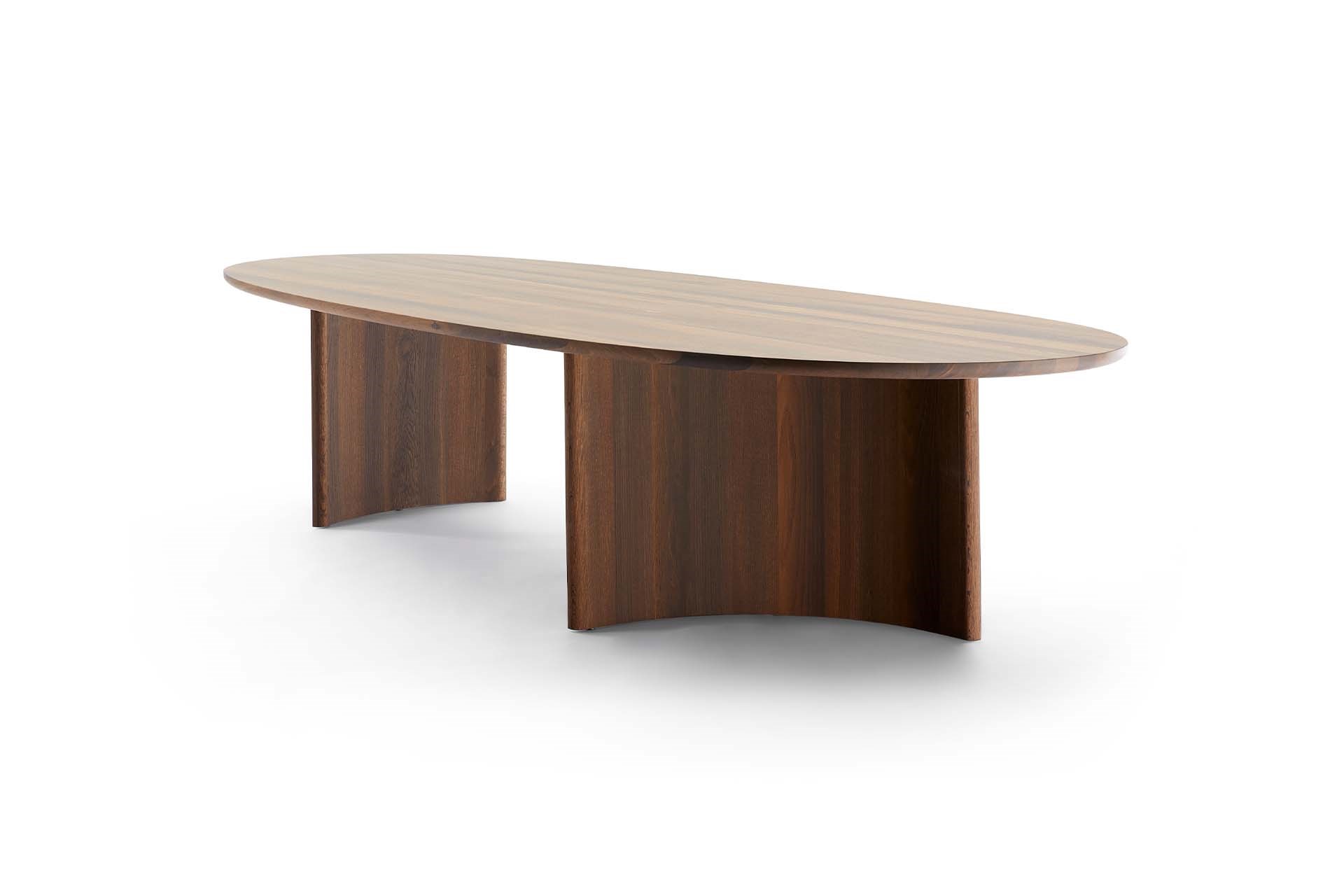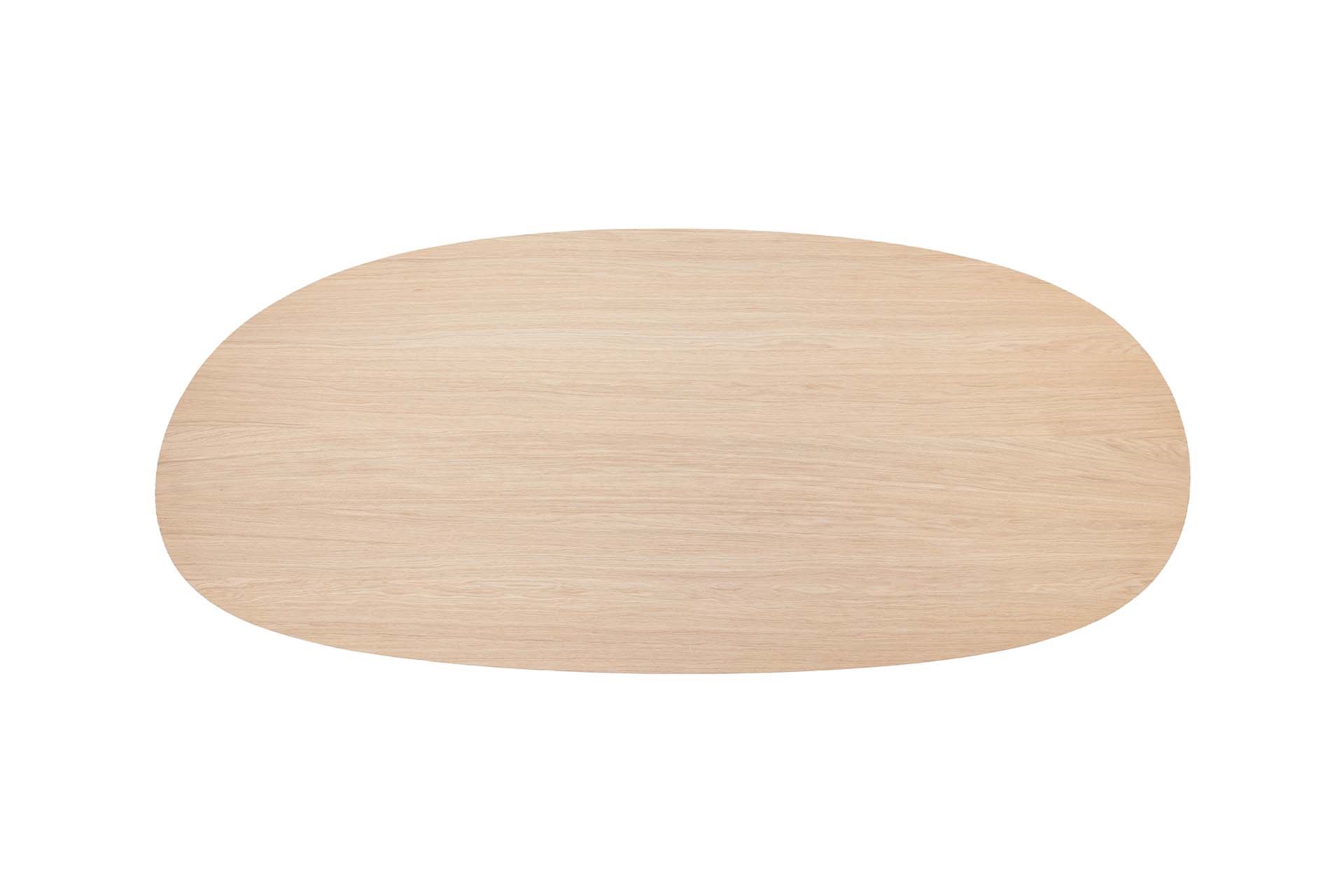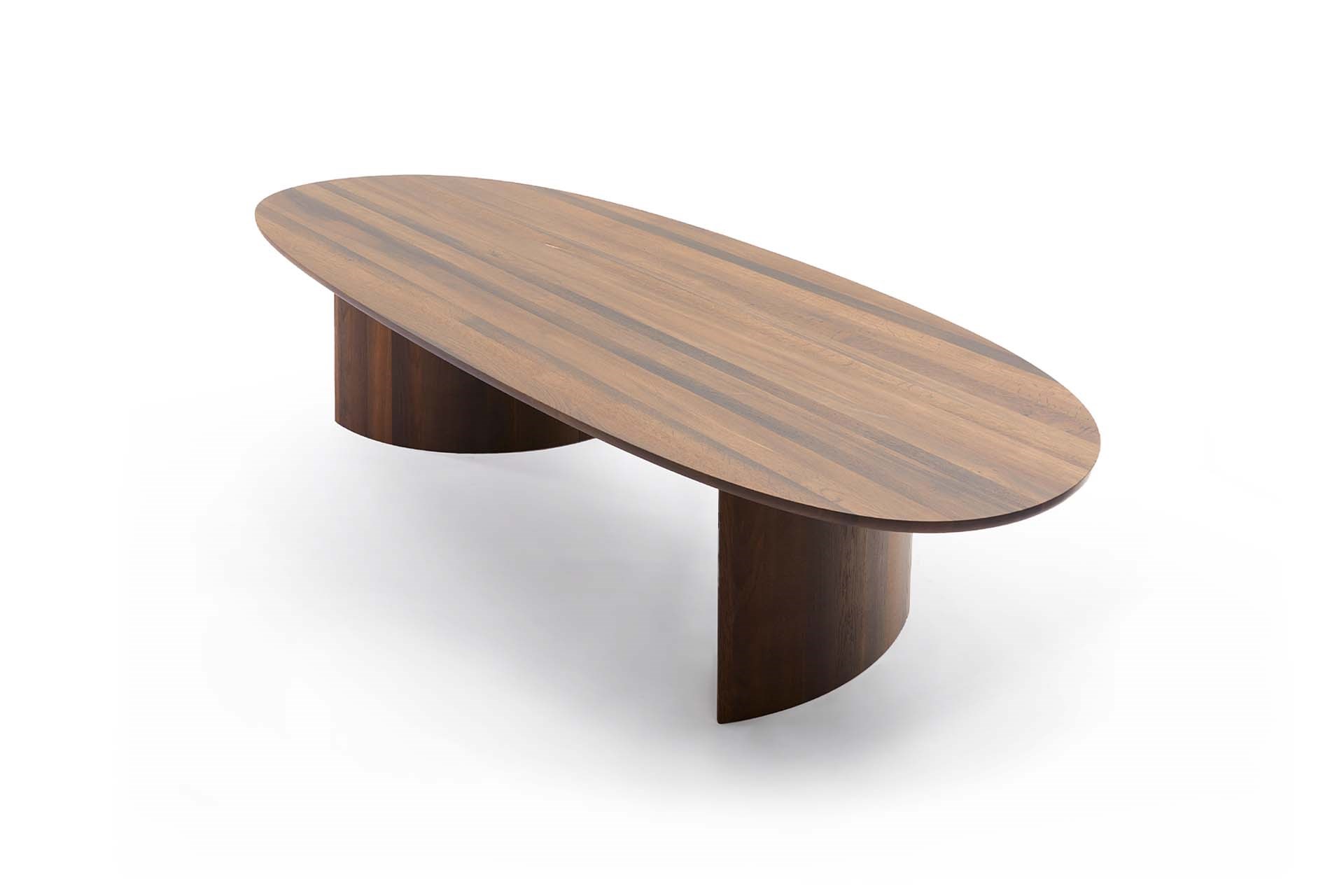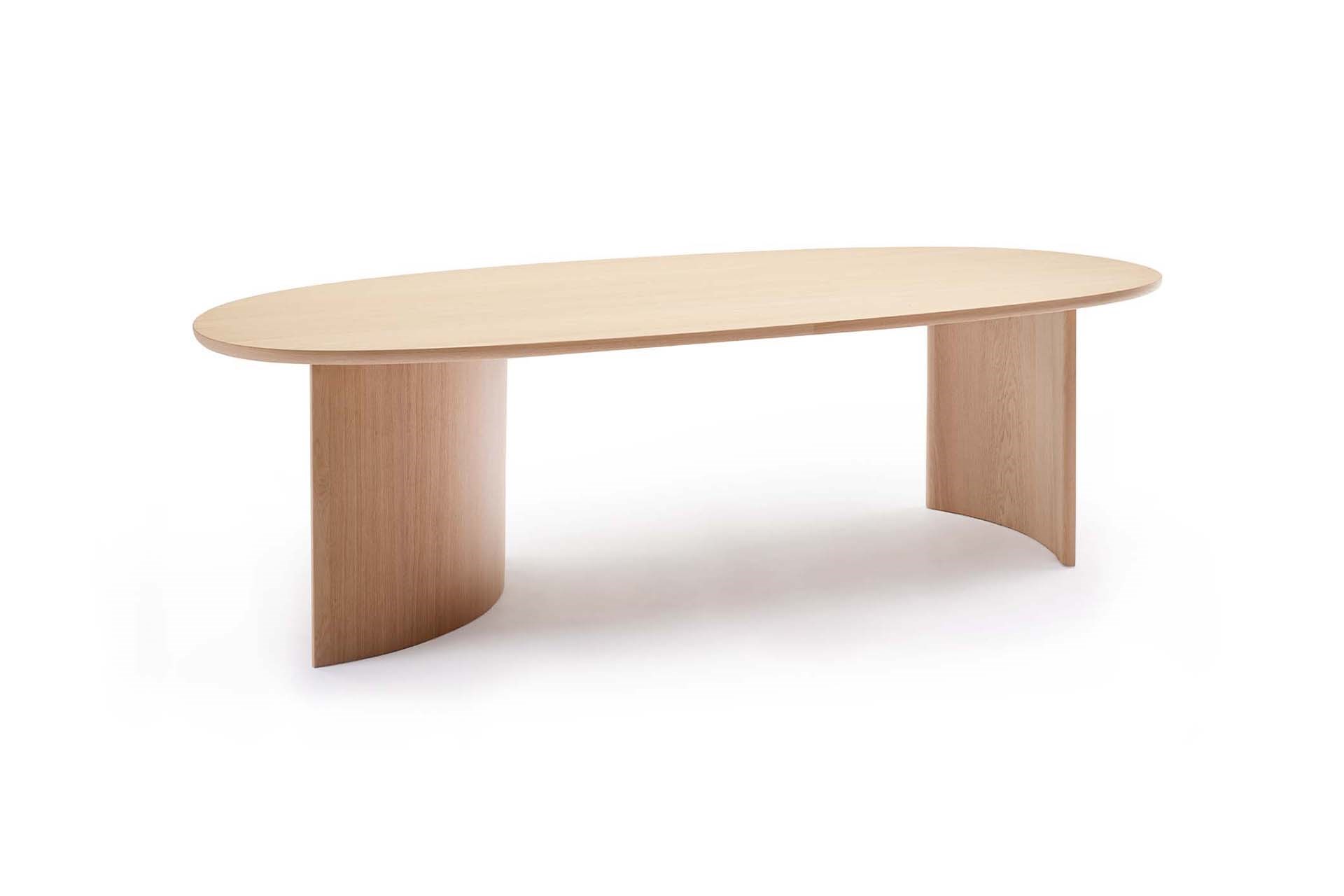 Description
Celebrated designer Sabine Marcelis introduces a new product: the Dew dining table. Dew marks a departure for Sabine. She's translated her unique form language into a wooden object, resulting in a sculptural object composed of simple organic shapes. Sabine embraced this new material, working with the wood's grain to create an experience that's both visual and tactile. Sabine says: "The curved edges invite interaction. People want to feel the wood's softness and warmth."
Thanks to its striking form, this table never looks out of place. Whatever the setting, the Dew draws your eye. This dining table is as practical as it is aesthetic, made with Arco's handcrafted methods.
It's available in multiple formats, seating six, eight, or ten people, meaning the Dew can be used as a dining table – but is equally at home in the workplace.
As with every Arco product, the Dew uses certified wood (FSC/PEFC/STIP) and water based lacquers.