Arco
Oval tables
The oval table is the perfect combination of a round and a rectangular table. Slightly less formal than a rectangular table - yet practical - and with the social character of a round table. A table shape that allows for many people to join around the dining table, which provides beautiful table moments.
Dew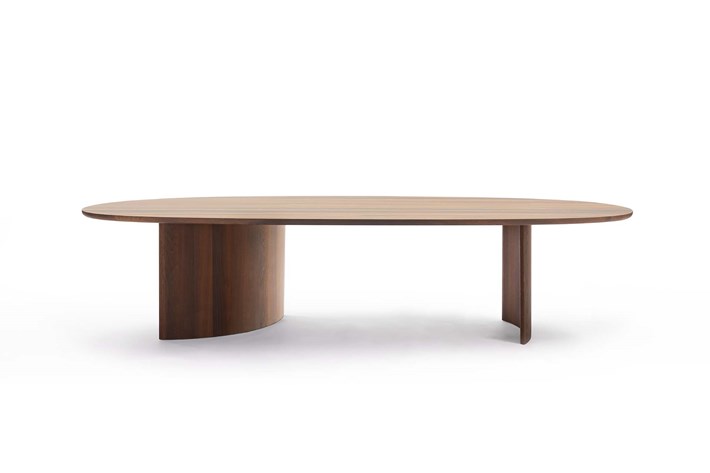 Kami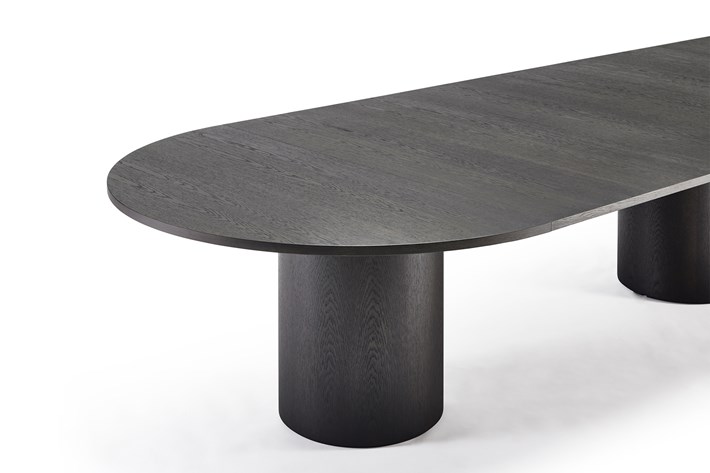 Joist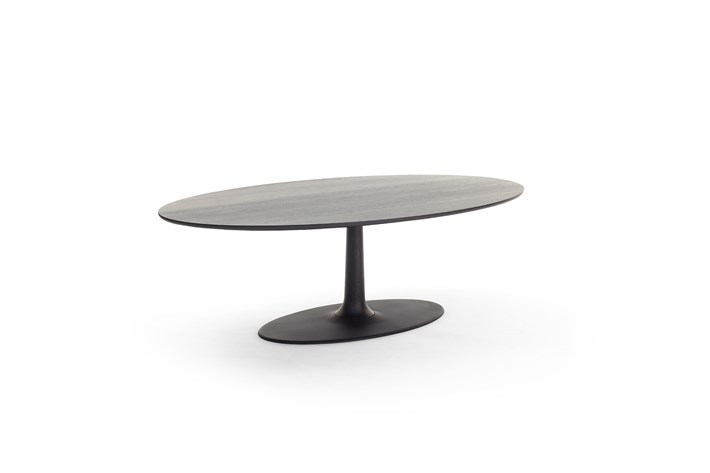 Spazio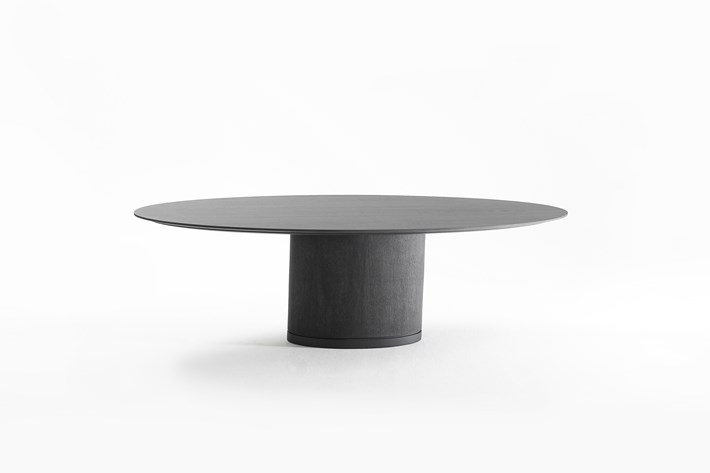 Oval tables for the home
Oval tables are the perfect option for a unique interior. Where a rectangular table has clean, straight lines, there is a fluent line in an oval dining table that provides playfulness and maintains spacious in every interior.
The oval shape of this type of dining table creates a social dimension at the table that involves everyone at the table. The table is perfect for narrower spaces and it is a safe choice for children as it lacks sharp corners. Enjoy a drink together, dine, work from home or play old-fashioned games.
Also view our dining room chairs collection to combine with your oval table.
Oval tables for the office
Oval tables are not only used at home, but also in the office they are an increasingly popular option. The shape of the table and social engagement at the table make an oval table an accessible table for various small and large spaces. Arco's oval tables; Kami, Joist, Balance and Spazio, are a nice combination with the conference and meeting chairs.
Discover our conference and meeting chairs that can be placed at the oval tables.
View our oval tables in a project interior
Dimensions
Arco's extendable tables Kami, Joist, Balance and Spazio come in different versions that adapt to the space and the number of people (number of people subject to seat width):
Table top 4 persons | size up to 160cm
Table top 6 persons | size up to 220 cm
Table top 8 persons | size up to 260 cm
Table top 10 persons | size up to 300 cm
Table top 12 people | size up to 350 cm
In addition to our standard sizes, we also make tailored tables, adapted and custom made to the needs and wishes of the customer. Contact us for the possibilities.
Designs and table base options
Arco oval tables come in all shapes and sizes. In the collection we have:
Oval dining room table
Custom oval table
Small and large dining tables oval
Oval extendable table
Oval tables with round leg
Oval tables with oval leg
Oval tables with wooden legs
Oval tables with electrification
Materials & colors
Arco is known for the use of multiple materials and different colours. In our collection we offer:
Wooden tables
White wash dining table (white dining table)
black table
Oval oak dining table
Black wooden tables
View all our materials and colors
Product ECO Passports
A product ECO passport has been compiled for each table in our collection, which provides a clear overview of the material composition with weight percentages. You can find these under the heading 'downloads' on all product pages added under the heading 'downloads'.
Learn more about the origin of materials
Sustainability Certificates
Arco uses sustainable materials, with each product showing the sustainability logos and certificates that apply to the product. We only work with PEFC and FSC® certified wood and bear the STIP quality mark.
Learn more about sustainable furniture
Get in touch about oval tables
You can always reach us for any questions and specific information on our materials and colors of a specific product.
View our complete collection
In addition to new oval tables, we have a large collection of extendable dining tables, round dining tables or rectangular dining tables and wooden dining tables. Take a quick look at
our collection
.
We love materials
Discover Arco's material collection
Materials
Where to buy?
There are Arco dealers all over the world
Find a store