Arco
Cable management and electrification
In order to make the table just as flexible as our lifestyle with laptops, iPads and new ways of working, Jonathan Prestwich has invented the Cable Net and Cable Sock for Arco. These handy home accessories are a low-tech solution for your high-tech devices.
CM04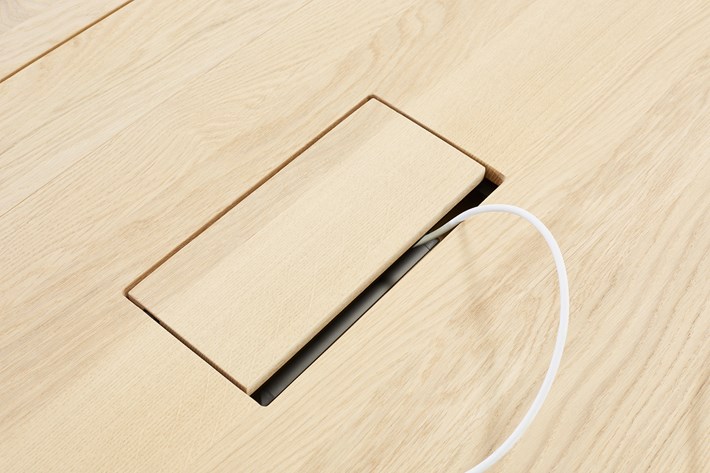 CM05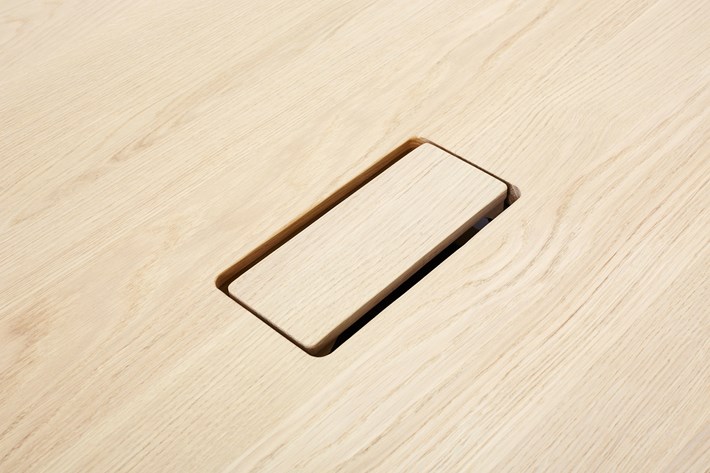 CM06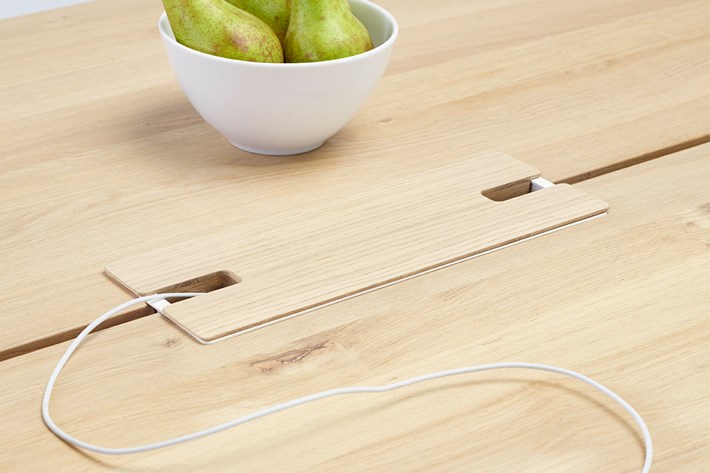 CM07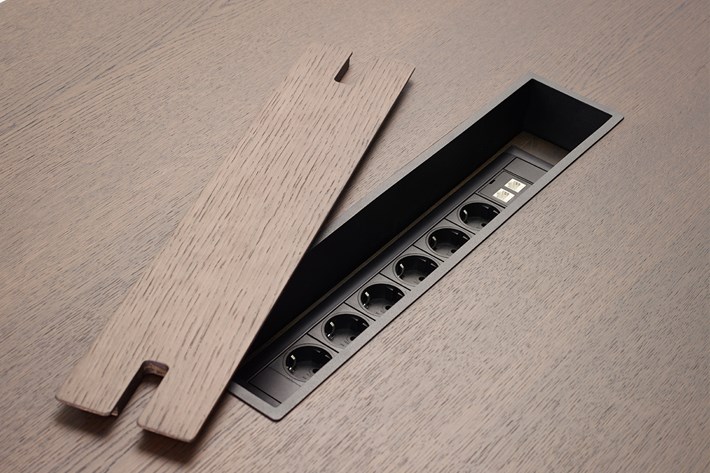 CM08/09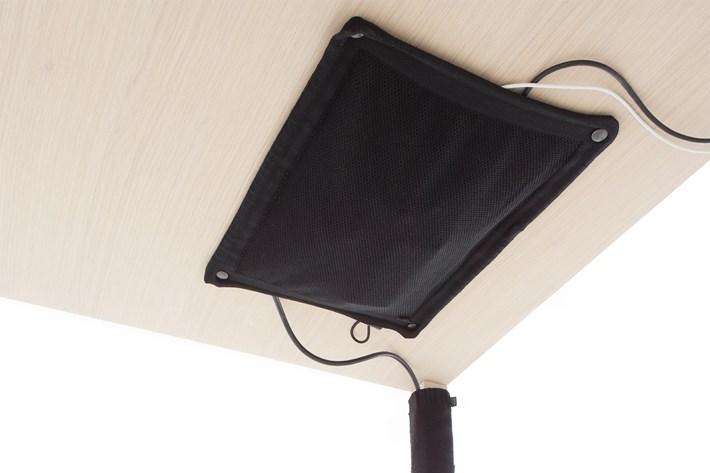 CM10/11/12
CM13/14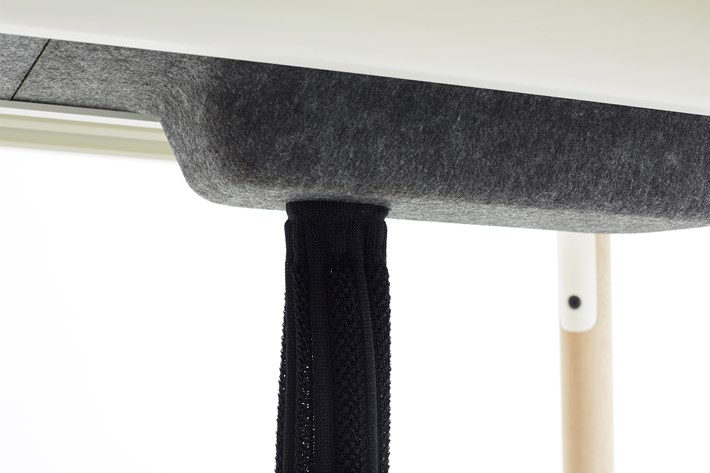 CM15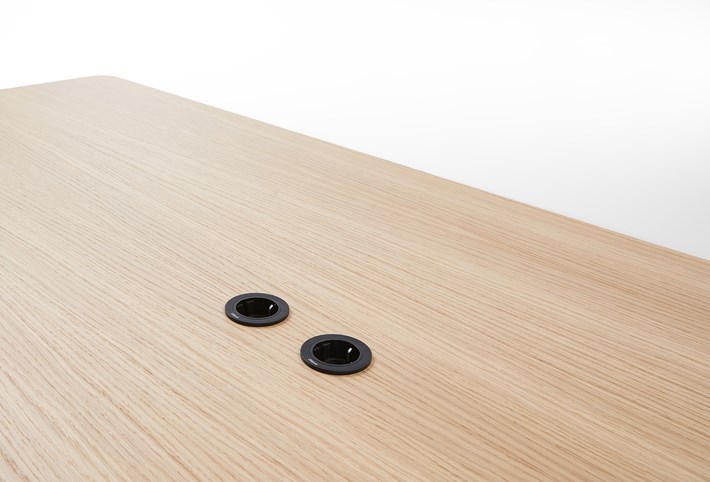 CM16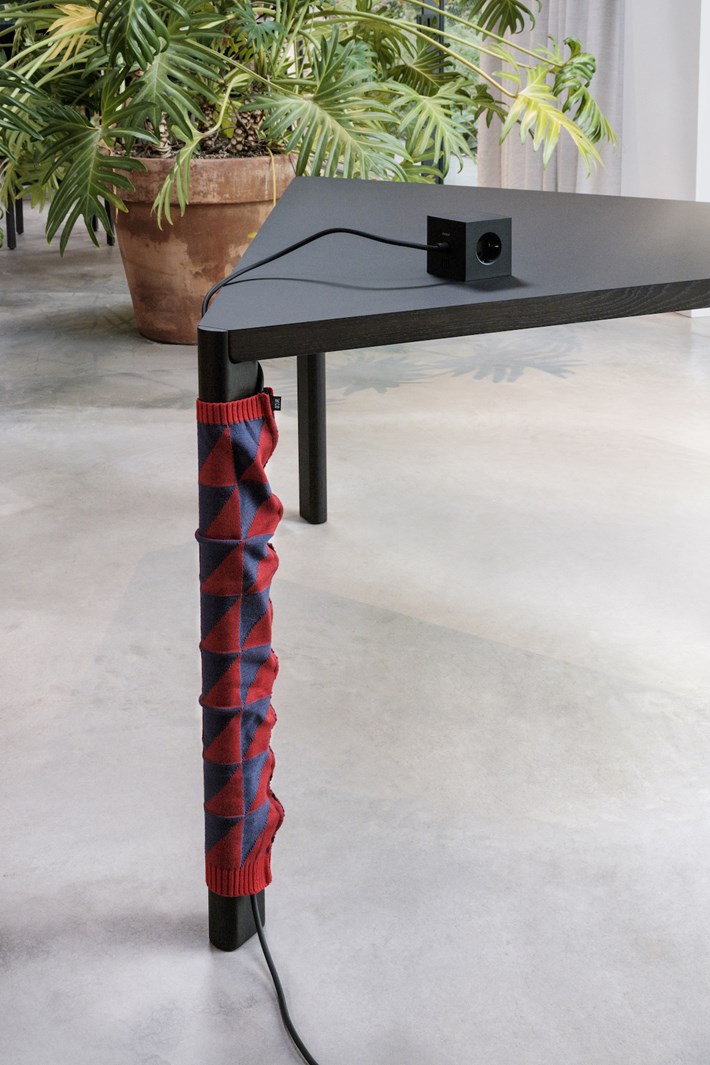 Cable Sock
The 3D-knitted Cable Sock is an inventive and creative solution for the cables that run across your table. This narrow sock keeps them together and neatly routes the cables along the table leg to the floor and towards the power socket. Just like real socks, they are available in a variety of colours and the sizes small, medium and large and fit around different types of table leg.
Cable Net
The woven Cable Net is a smart storage space for adapters, trailing sockets and cables and is attached to the underside of your tabletop. The Cable Net can be combined with a matching Cable Sock. The Cable Net is available in the sizes small and large.
Complementary products
Cable Net and Cable Sock are real feature items that fit perfectly with the domestic tables from Expression, the Slim and Extenso, the Joy collection and the Essenza. More about Arco accessories for the home. In addition to accessories, Arco also offers a complementary collection of furniture such as cabinets, occasional furniture and chairs, sofas and benches. If you would like to find out more about the accessories for our tables please contact our design studio or download the Arco Home & Work Catalogue with our complete collection. We are Arco. We make tables. We create solutions.
We live to last
Arco & sustainability
Read more
Where to buy?
There are Arco dealers all over the world
Find a store