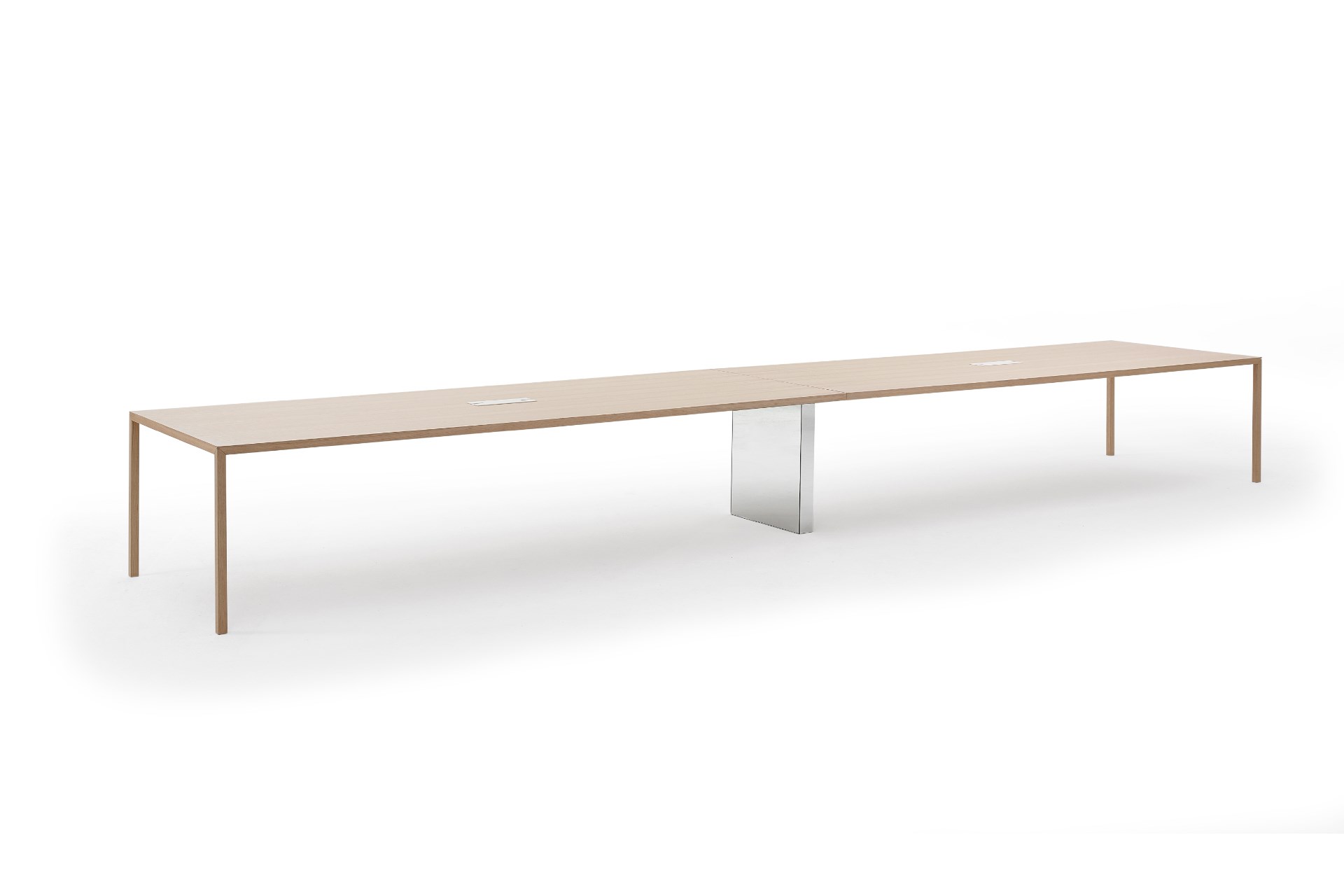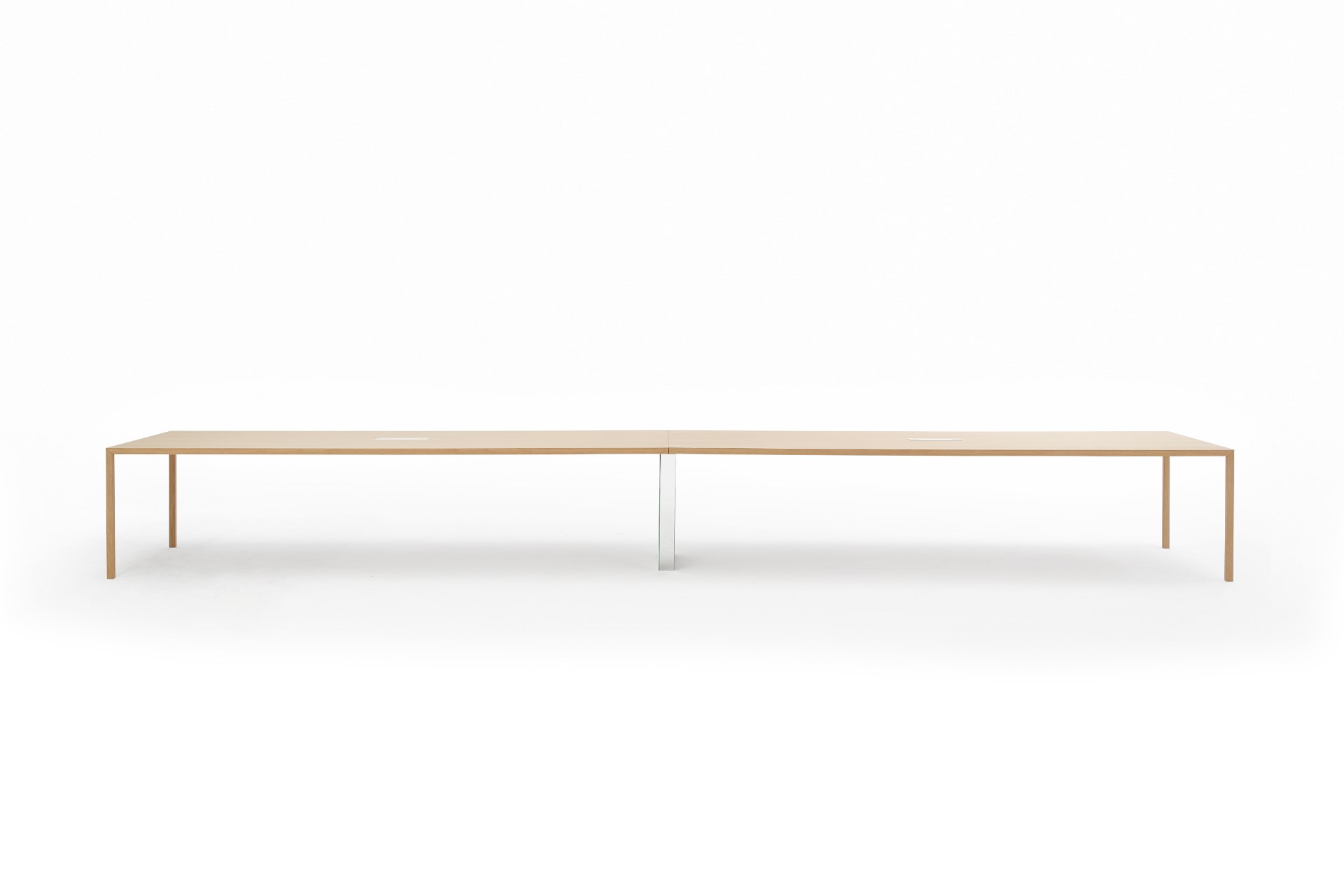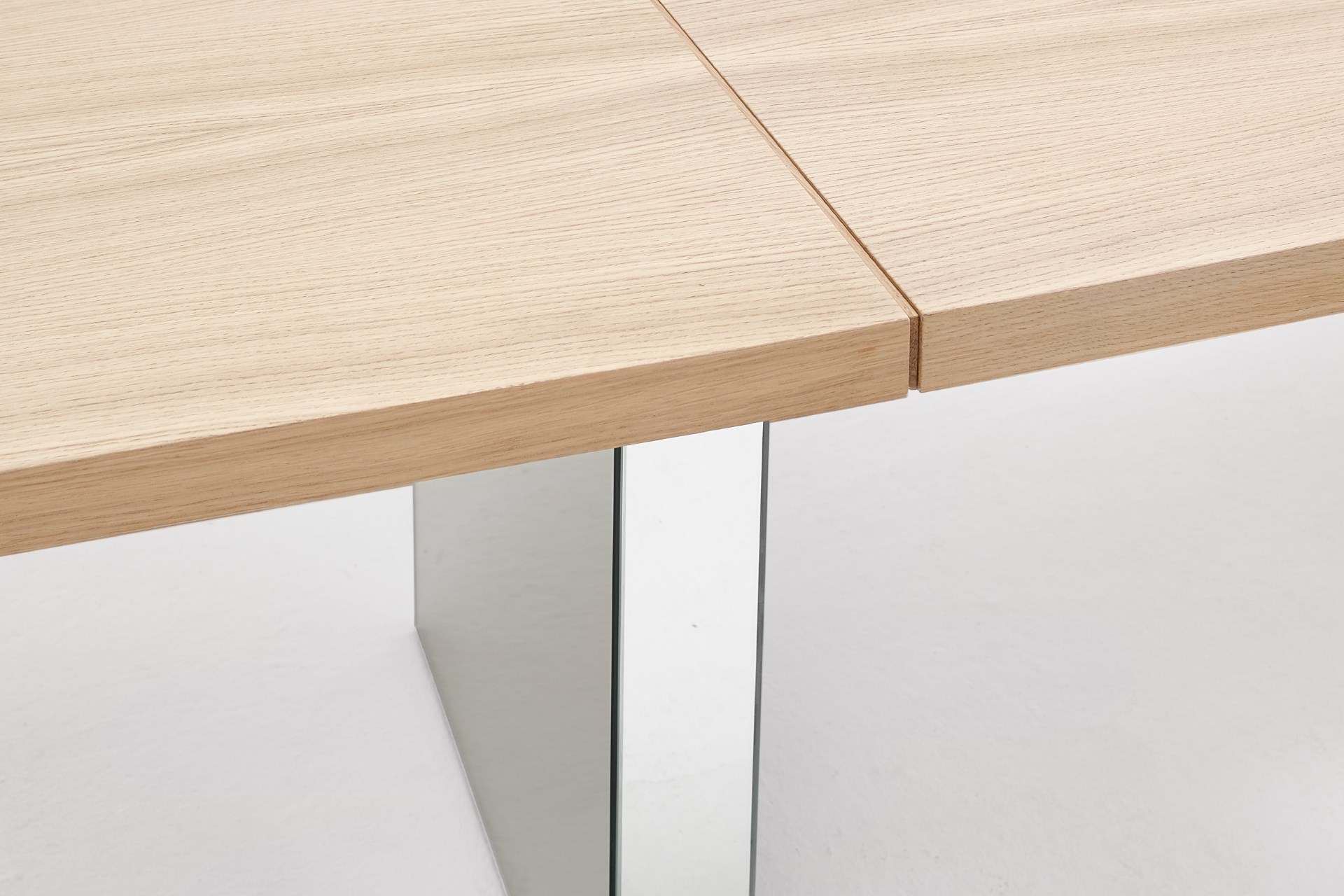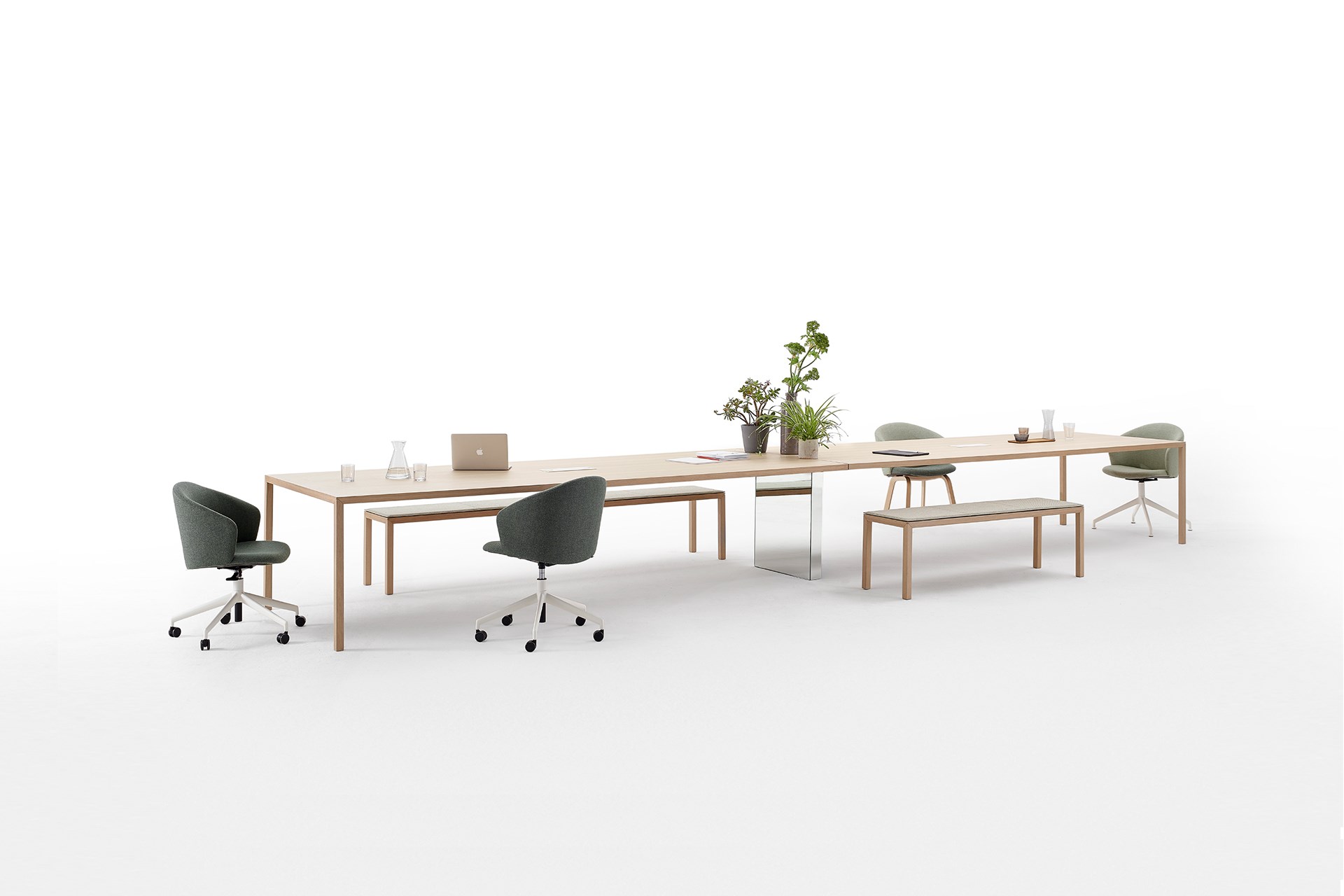 Description
Arco has developed a technique to connect the Slim+ tables. This allows this super slim table to be produced to enormous lengths. In addition, all the necessary connection points, such as sockets, data connections and USB portals can be integrated into the tabletop by means of cable management. This makes the connected Slim+ ideal as a conference table for large meeting groups or as a landing spot to work alone or in a group. The point where the tables are connected rests on a column of reflective stainless steel, so that the column disappears, as it were, into the environment. All cables are routed down the column.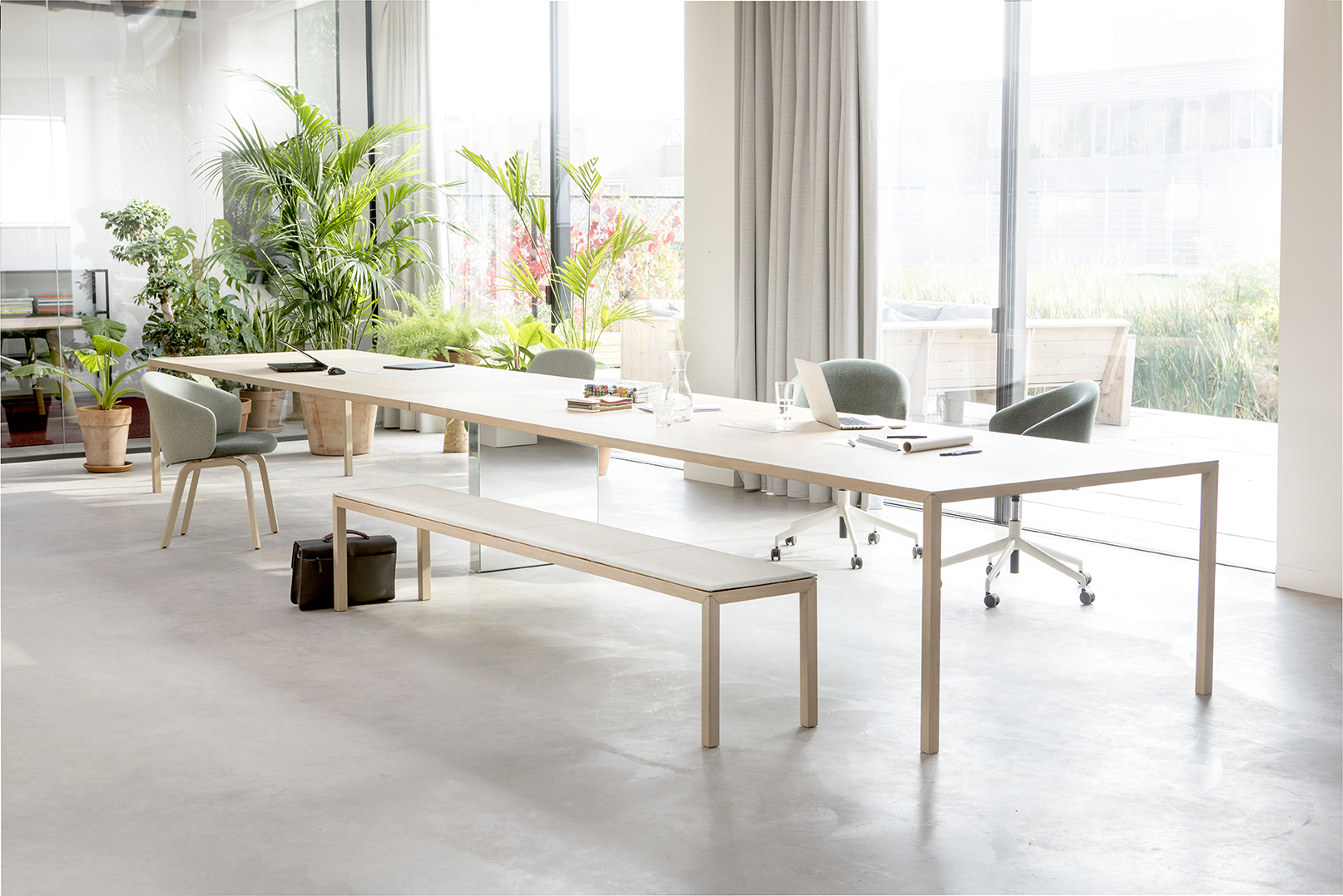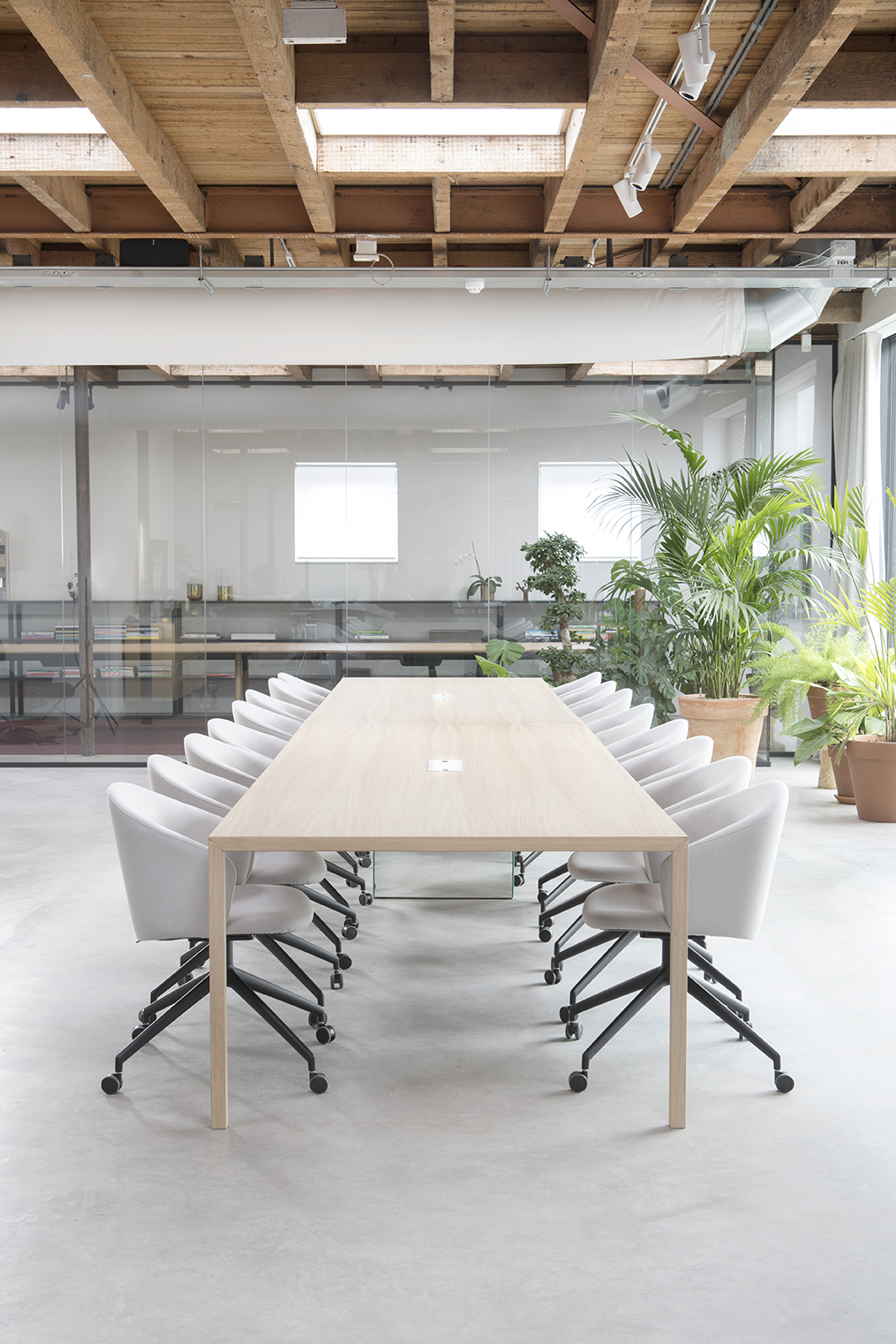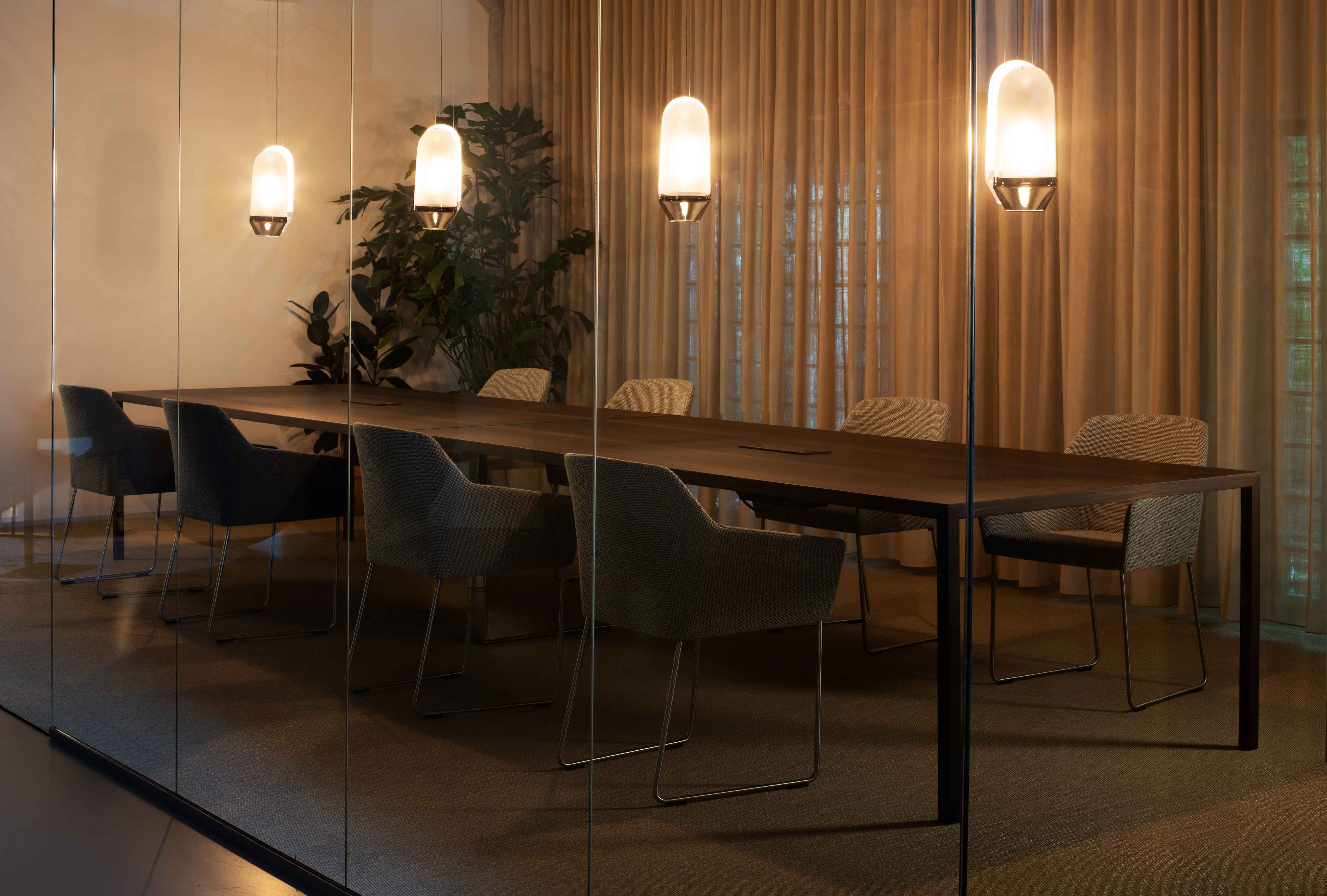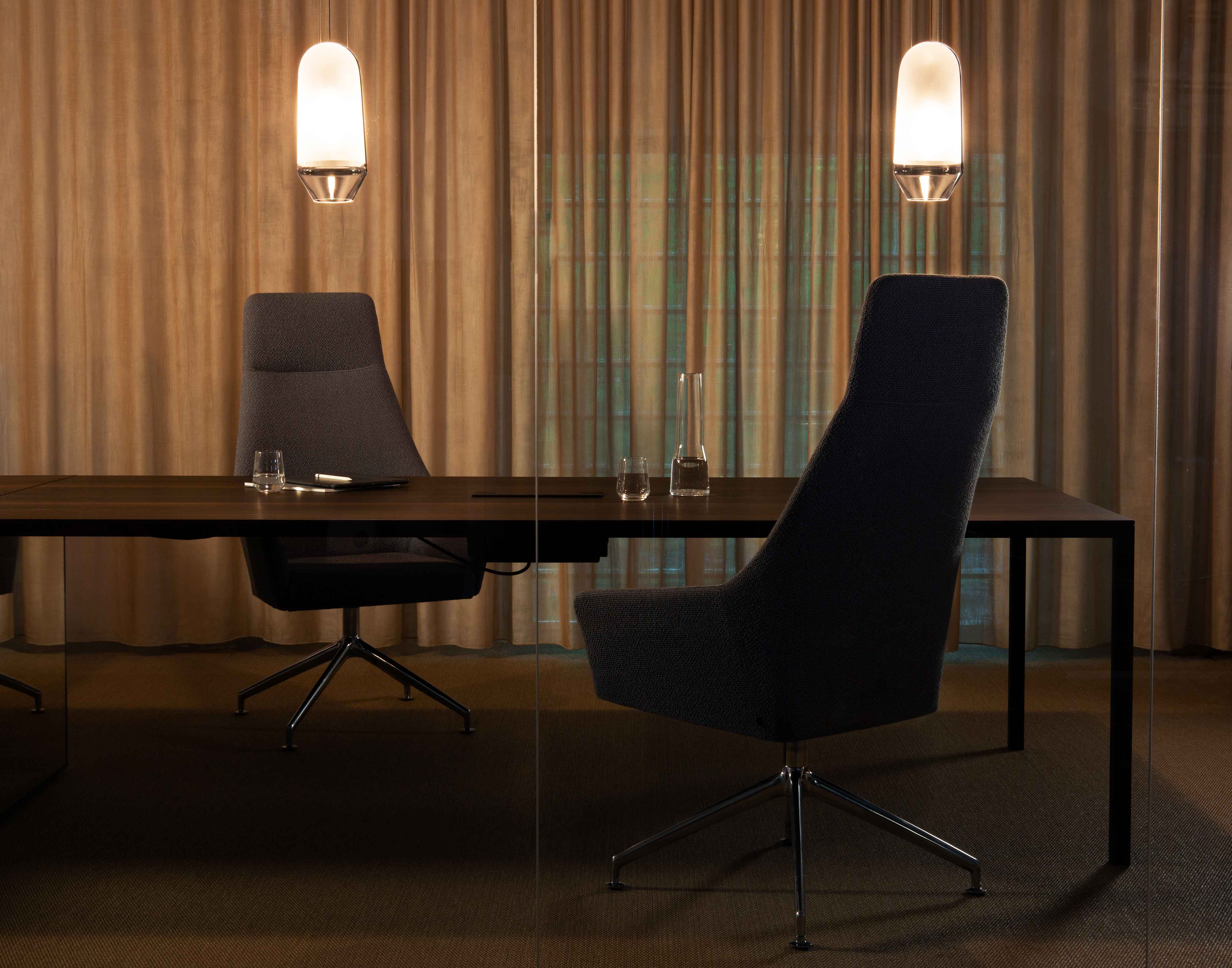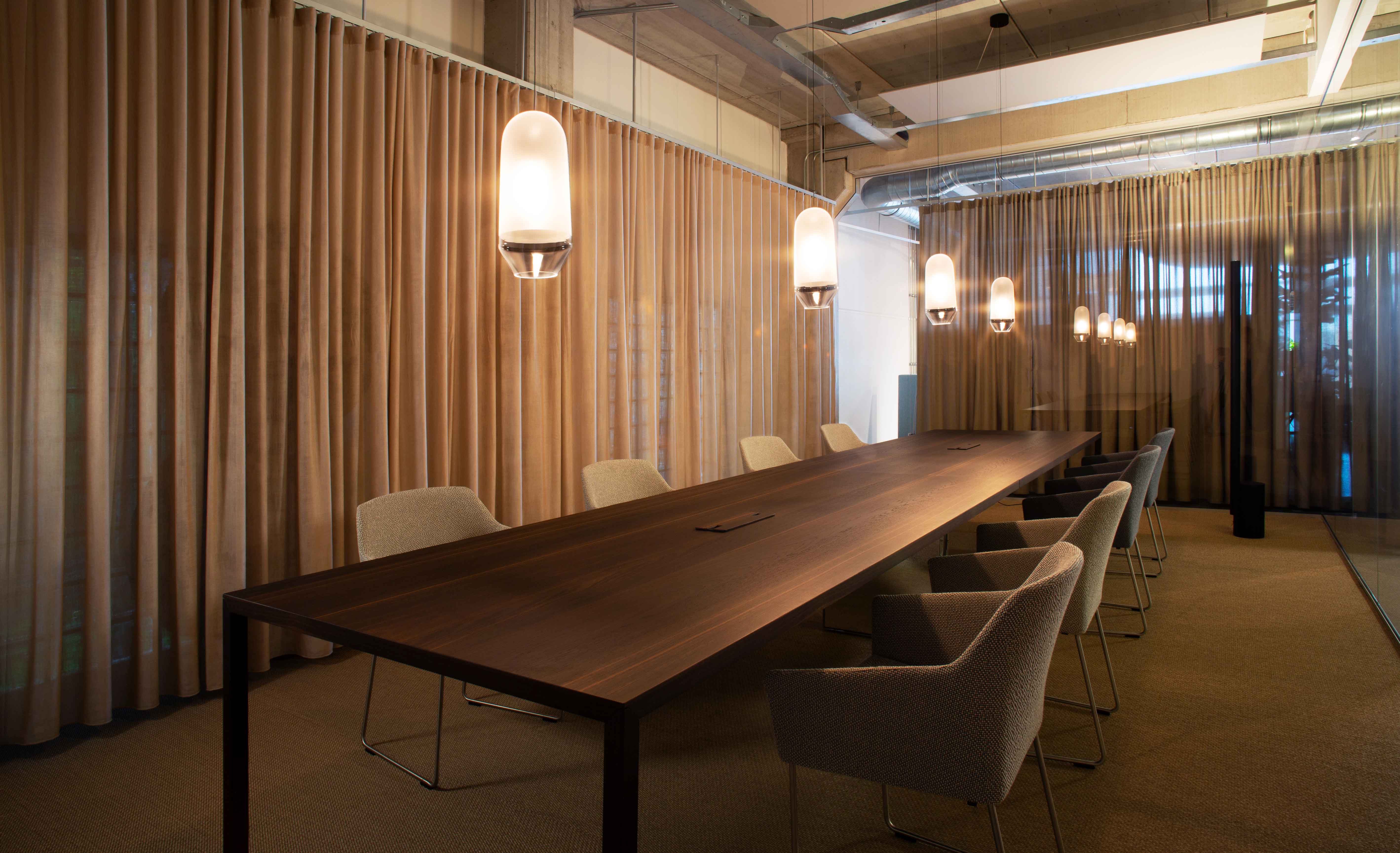 Every person has different desires and needs and every situation needs a different approach. It is accordingly no more than logical that we adapt our tables in line with what you wish: to the appropriate length, width, height and with the desired finish.
All our products are provided with a product eco passport. This is a clear overview of the product, with the composition of the materials and their percentages by weight.
oak: neutrals (solid, semi-solid, veneer)

1101 oak white

1100 oak natural

1000 oak pure

1201 oak smoke

1202 oak morado

1300 oak black

1301 oak carbon
oak: colors (solid, semi-solid, veneer)

1200 oak grey

1400 oak terra

1401 oak burgundy

1500 oak moss

1600 oak ocean

1700 oak dijon
oak: neutrals (solid, semi-solid)

1101 oak white (oil)

1100 oak natural (oil)

1000 oak smoked pure
walnut (solid, semi-solid, veneer)

1000 walnut pure

5100 white (GN.02.88 / RAL9010)

5200 grey (FN.02.77)

5101 beige (F2.05.65)

5202 mud (F2.10.50)

5203 silt (F2.10.40)

5201 quartz grey (F7.05.37 / RAL7039)

5301 black (UN.00.07 / RAL9005)
color lacquer: yellow, green, red, blue color groups

G0.55.80 lime

5701 ochre (E8.50.50)

5702 mustard (E4.30.40)

5703 deep brown (C2.04.06 / RAL8022)

5500 mute green (H8.07.47)

5501 emerald green (L0.20.40)

5502 moss green (G0.20.30)

5503 deep green (J5.16.15 / RAL6007)

5400 clay (C8.20.40)

5401 red (C4.60.30)

5402 burnt red (C4.35.15)

5403 wine red (B1.16.12 / RAL3007)

5600 slate blue (P0.03.55)

5601 petrol blue (R0.30.30)

5602 prussian blue (T0.10.30)

5603 deep blue (U1.11.08 / RAL5004)

7100 HPL Fenix® White

7200 HPL Fenix® Grey

7300 HPL Fenix® Black