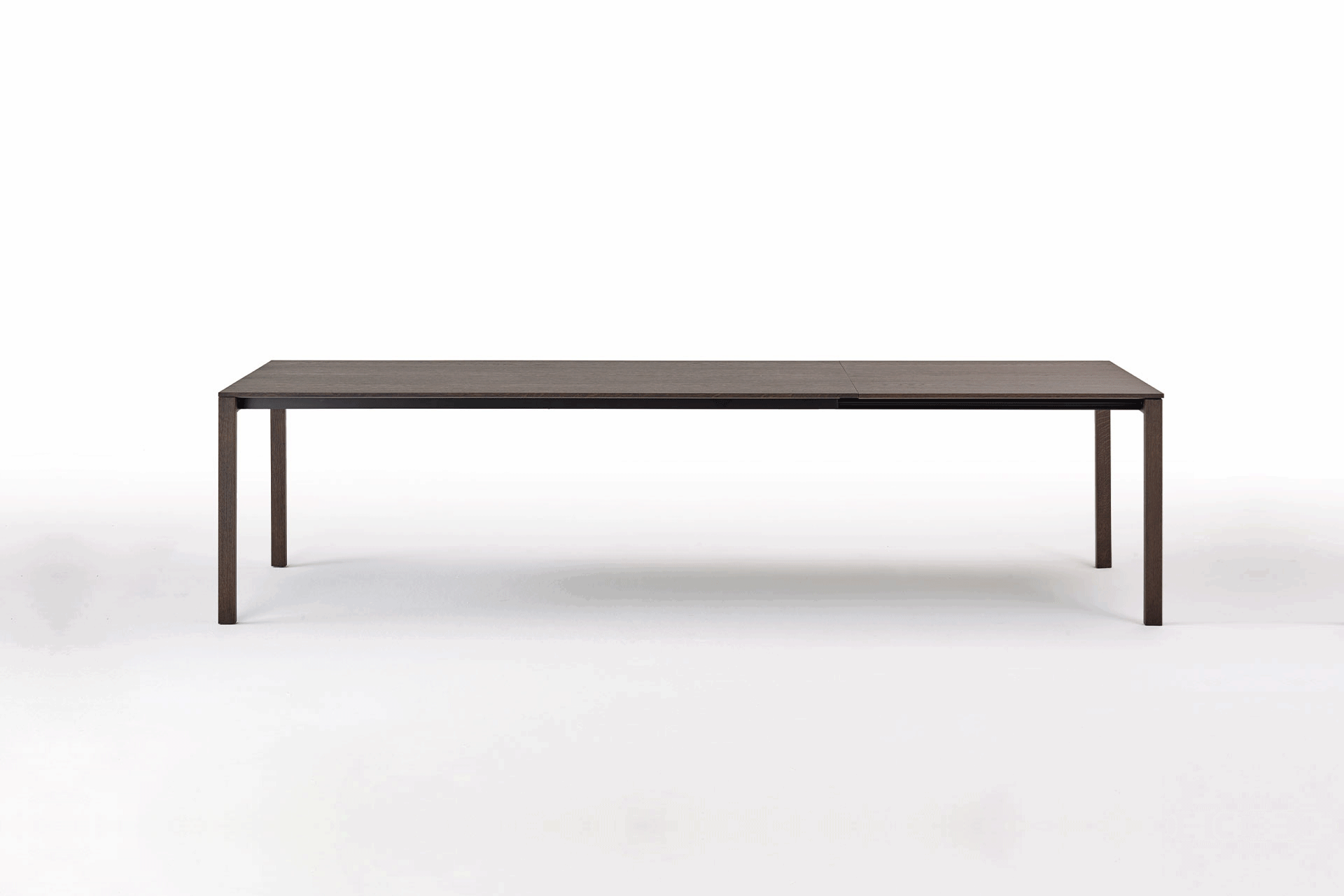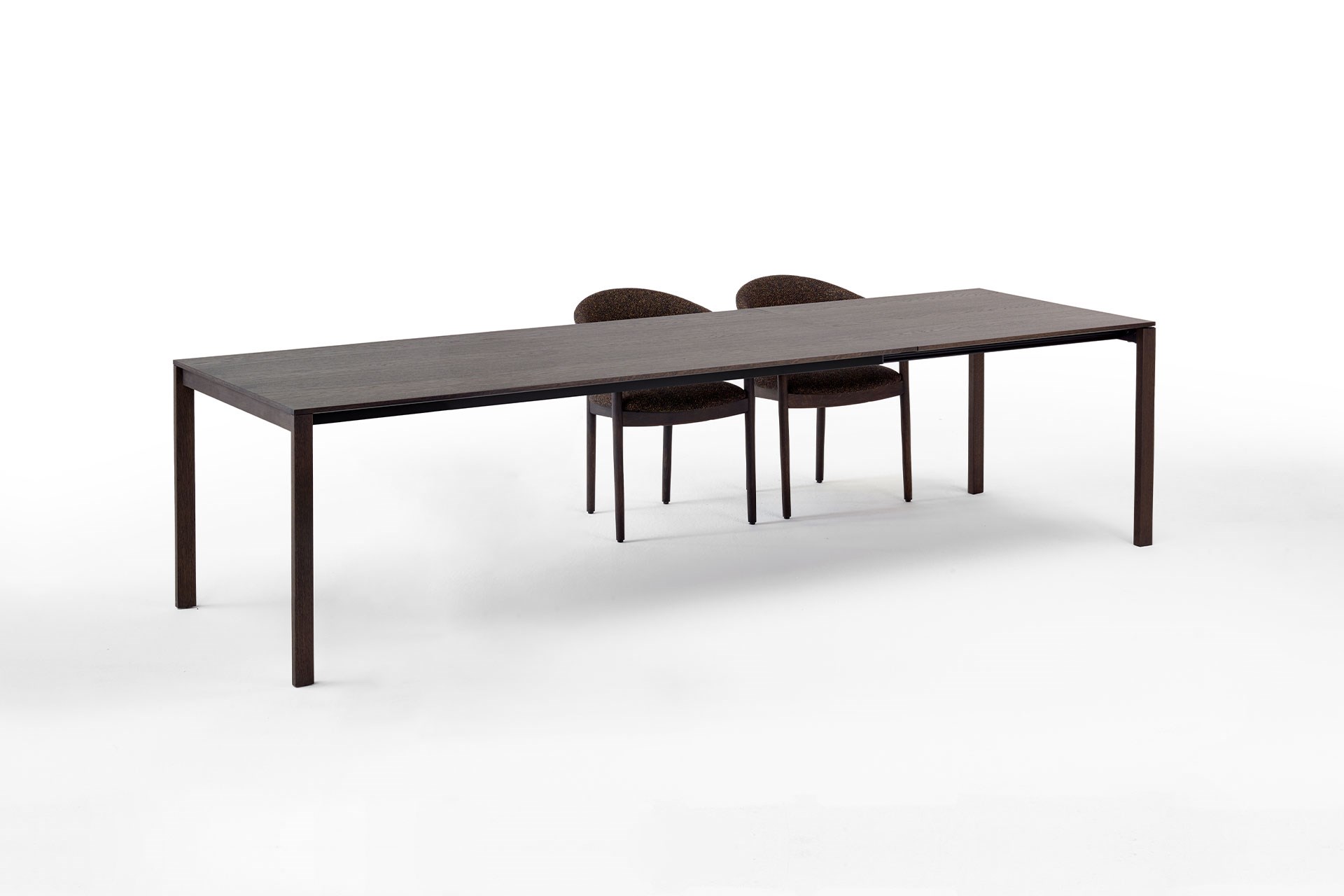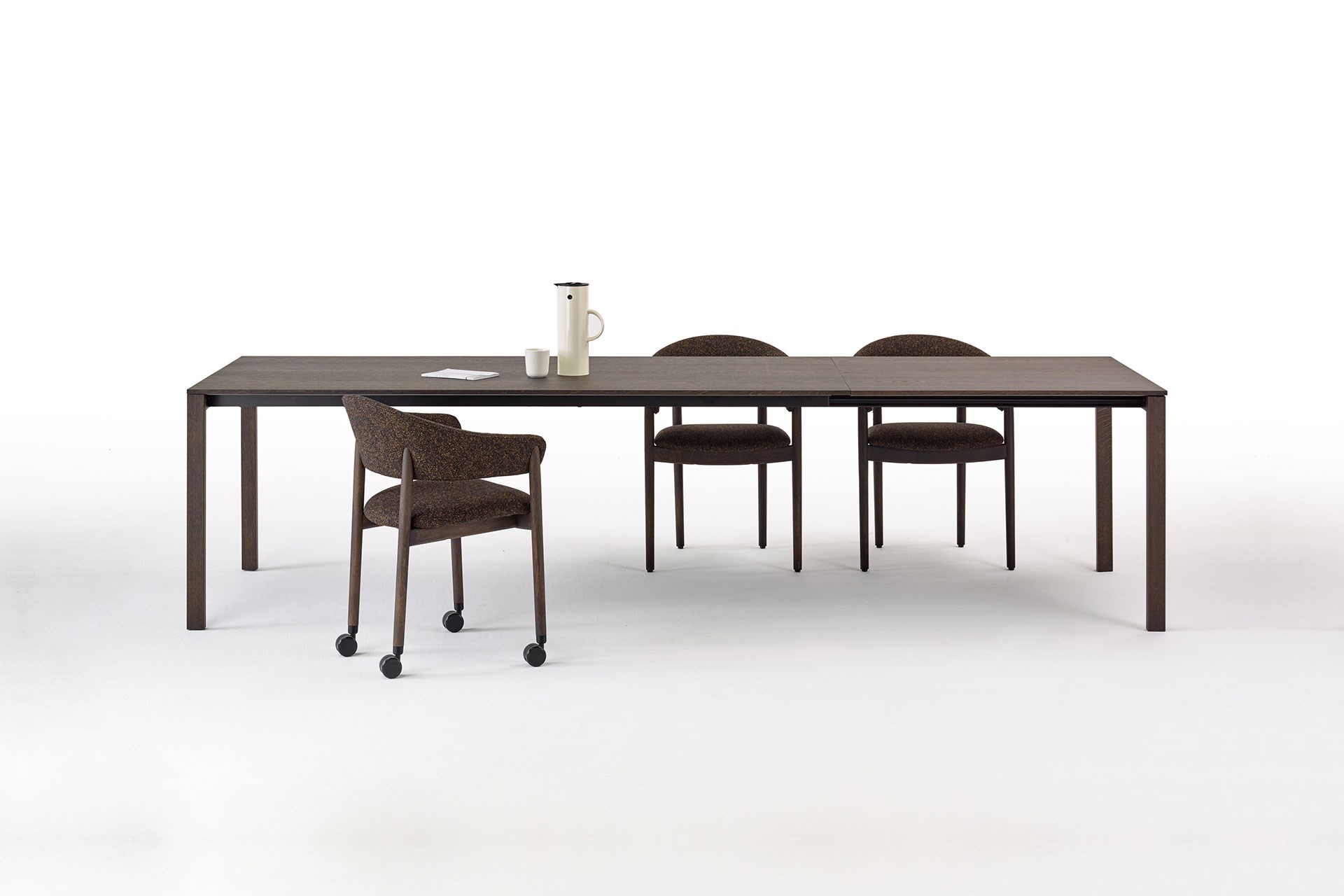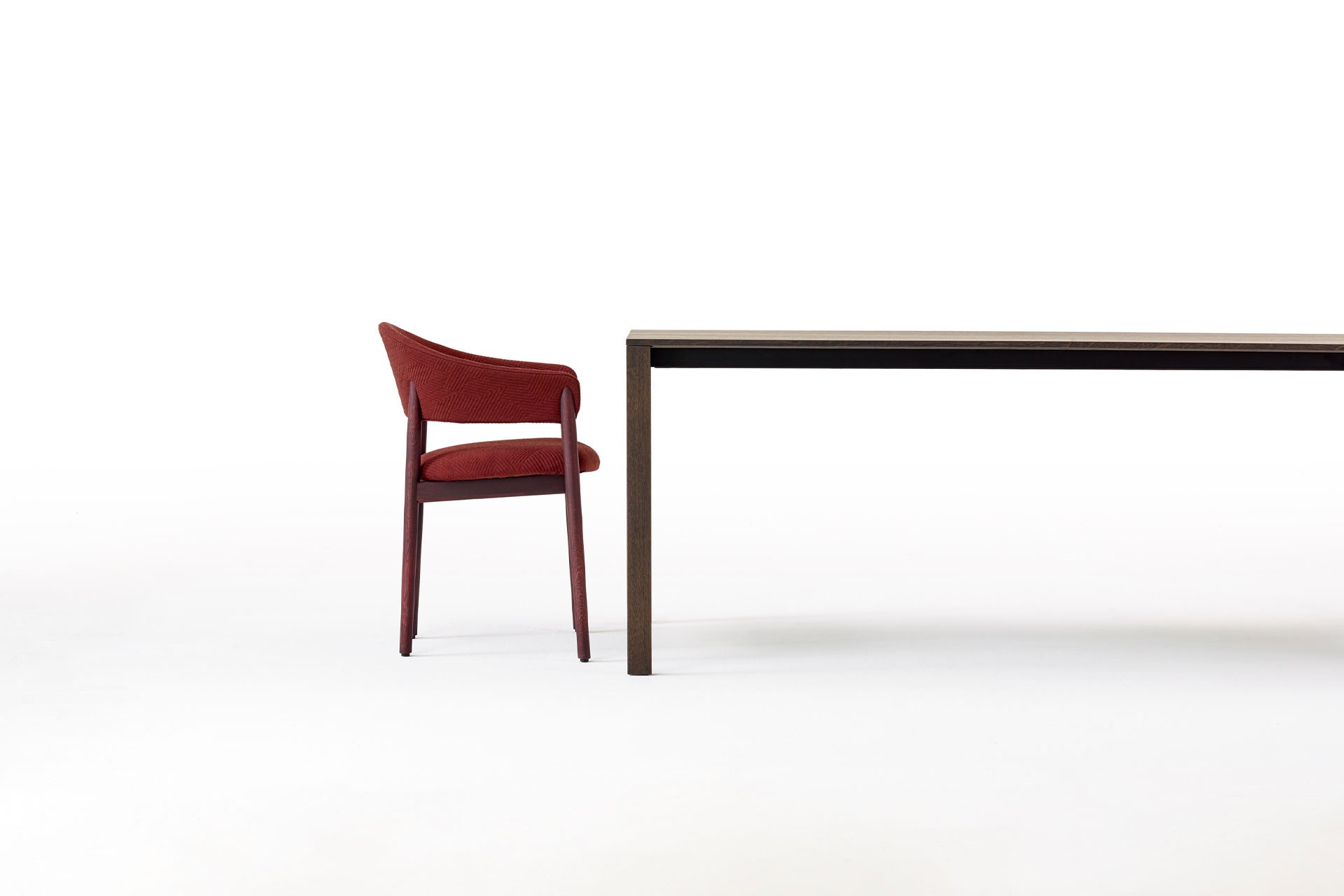 Designer
Arco Design Studio
Designer
Arco Design Studio
Description
With its timeless, compact, and minimalist design, Extend slots into any room, whatever your aesthetic or spatial requirements–even urban homes or studio apartments. Its simple form means you can match Extend with various chairs, including the boldest of designs. Meanwhile, this commitment to understatement continues in the invisible seam, as well as a wood grain that runs the full length of the table. In other words, it doesn't appear to be an extendable table until you extend it.  
But its subtle looks hide an immodest capacity. Extend can be extended by a full metre. So, when your small room welcomes a big crowd, Extend is ready to accommodate. 
In keeping with all of Arco's range, Extend is skilfully constructed and built for longevity. Its design is based on the Duramas principle. This is a sandwich-like construction of premium quality solid wood, bonded to a light and renewable core (for example, poplar). The result is more stability, and--because we use hardwood sparingly--an even longer product life.
As with every Arco piece, Extend uses certified wood (FSC/PEFC/STIP) and water-based lacquers.
180(240)x95x75cm 210(310)x95x75cm 240(340)x95x75cm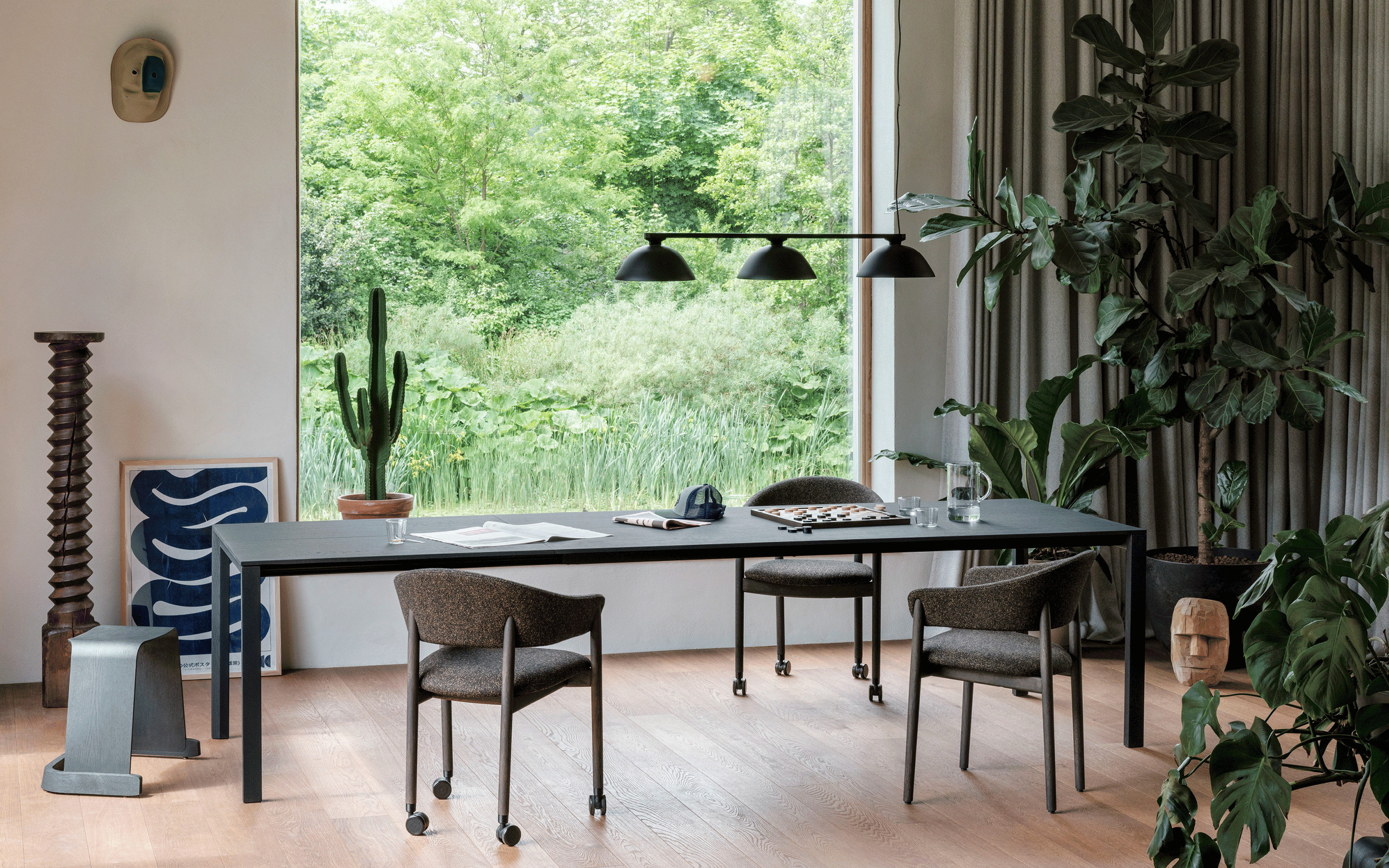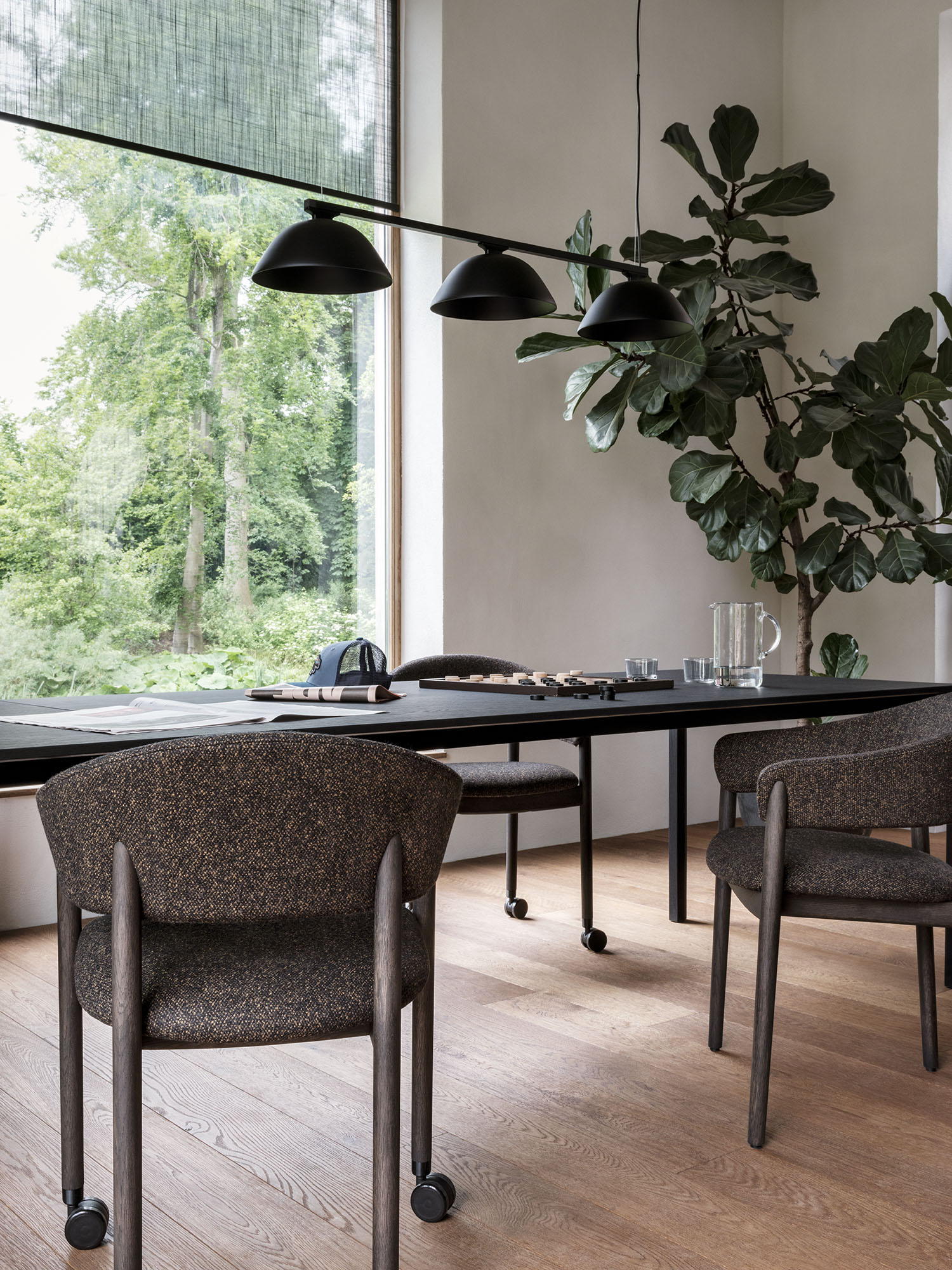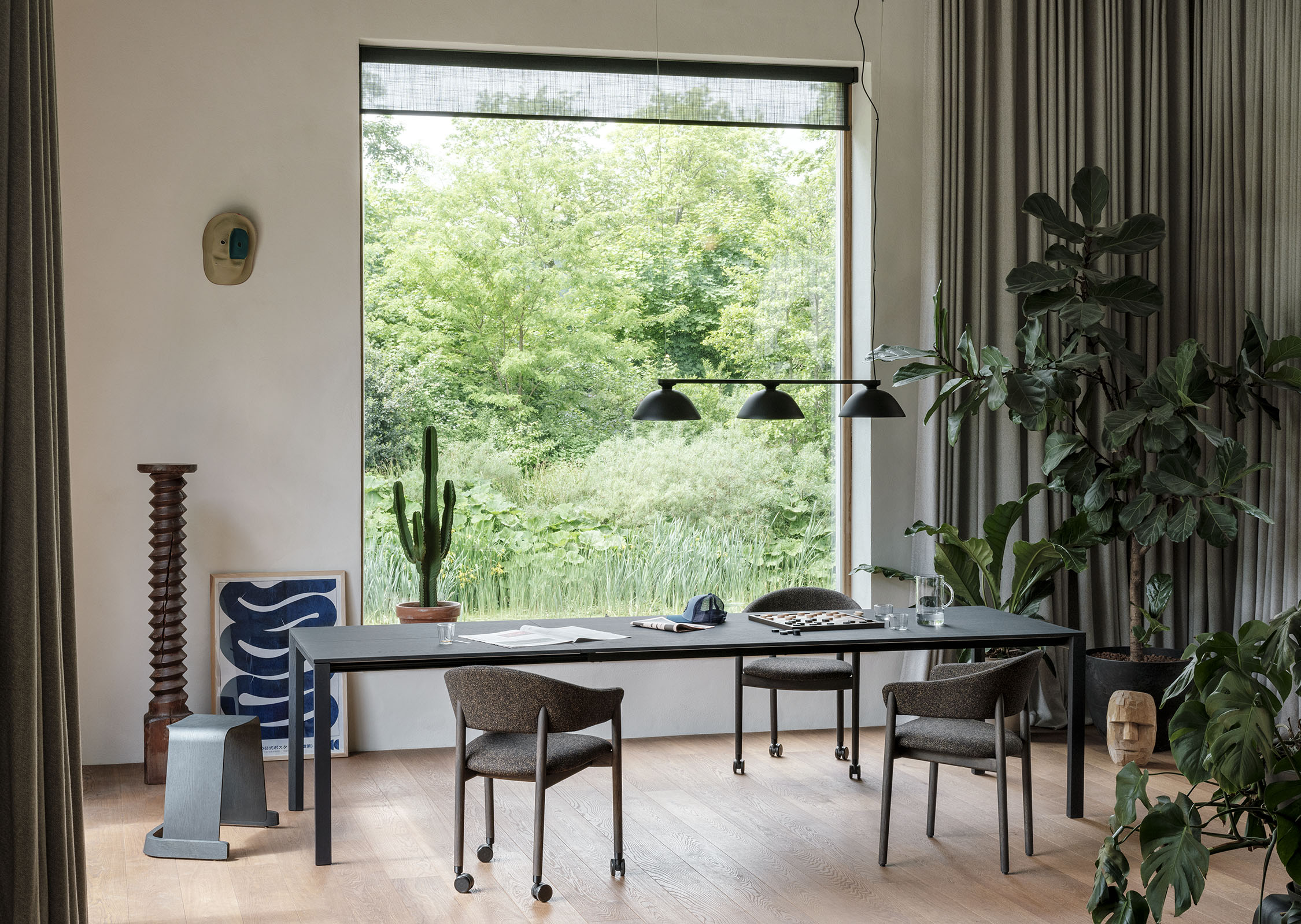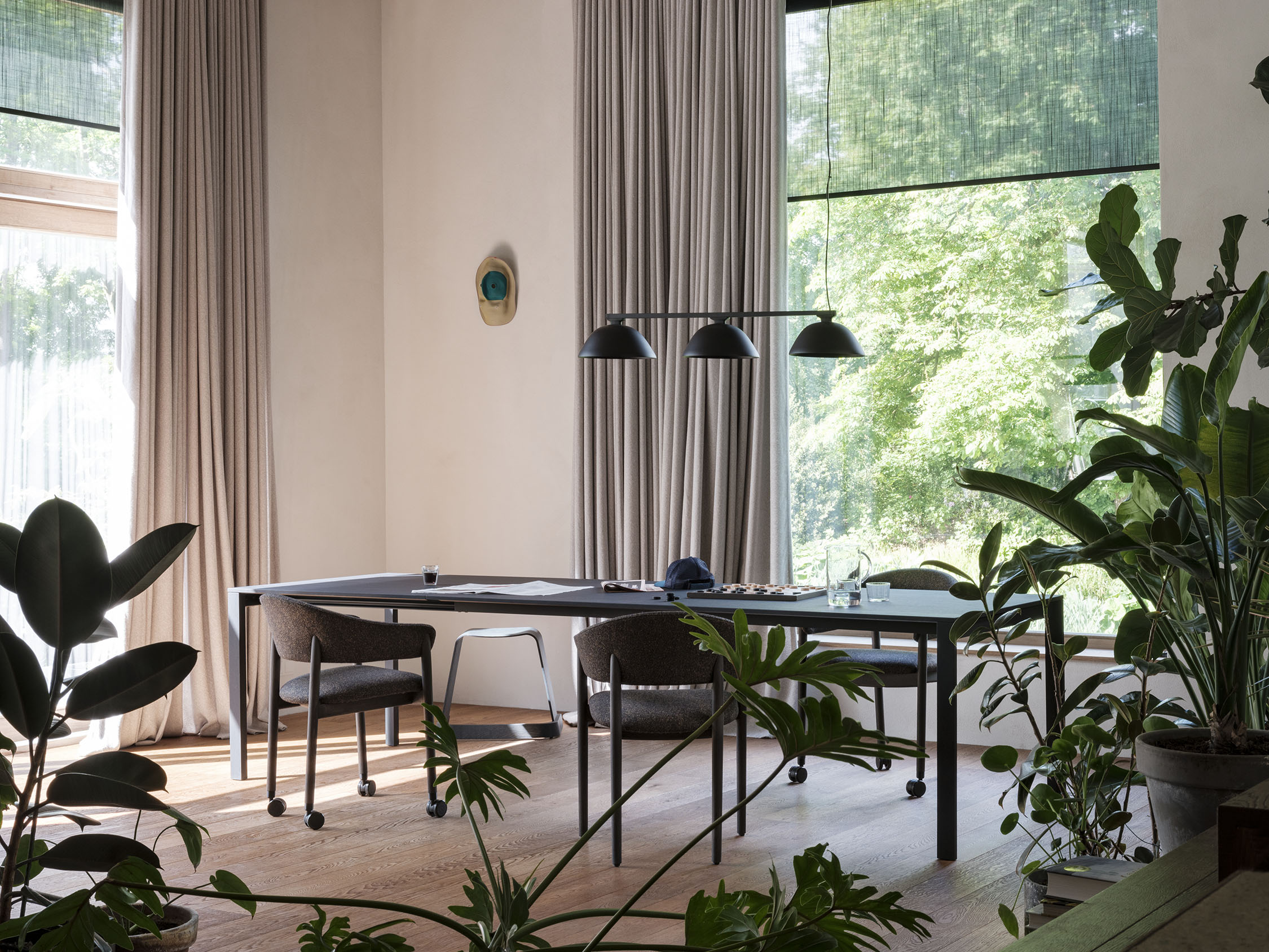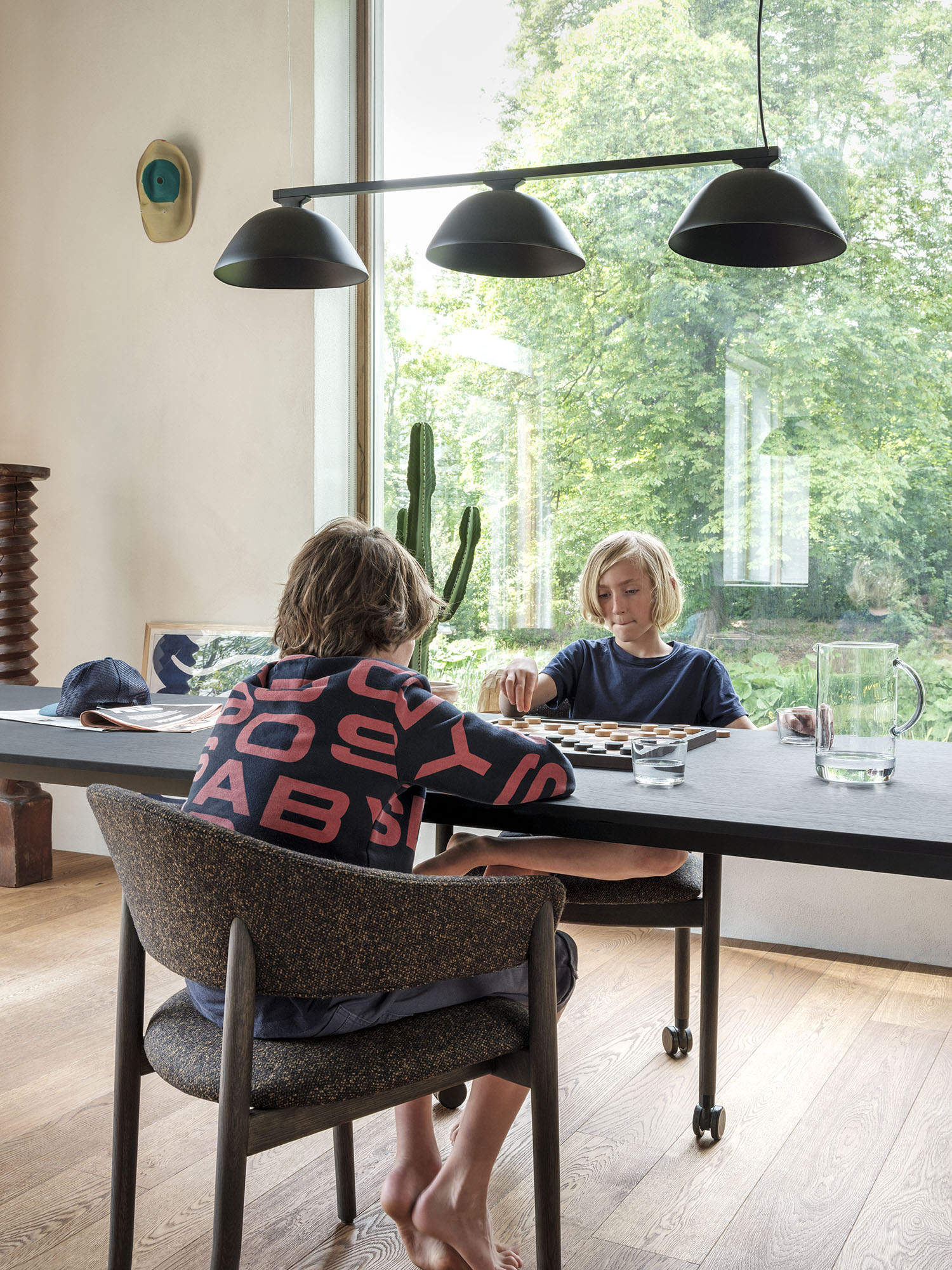 All our products are provided with a product eco passport. This is a clear overview of the product, with the composition of the materials and their percentages by weight.
oak: neutrals (solid, semi-solid, veneer)

27 oak white

30 oak natural

29 oak pure

35 oak smoke

32 oak morado

33 oak black

22 oak carbon
oak: colors (solid, semi-solid, veneer)

23 oak grey

1400 Terra

1401 Burgundy

1500 Moss

1600 Ocean

1700 Dijon
oak: neutrals (solid, semi-solid)

34 oak white oil

36 oak natural whitened oil

39 oak dark smoke
walnut (solid, semi-solid, veneer)

50 american walnut