A new table from Arco's own Jorre van Ast: HAT, an in height adjustable table.

As people work partly from home, the office is becoming a meeting space – a place where colleagues and clients catch up.

This requires a flexible response. While "flexibility" is a broad concept, the height-adjustable table provides one practical answer. In contrast with others in its category, the table's design means it can be used in multiple ways. It could be a meeting table. Equally, it could serve as a workplace or team table. As it doesn't look like a typical height adjustable table, it could even take the place of a dining table.

With its round shapes, soft forms, and adjustable height, this new table was made with inclusivity in mind: for large and small groups, combine standing and sitting and easily fit a desk-/wheelchair underneath.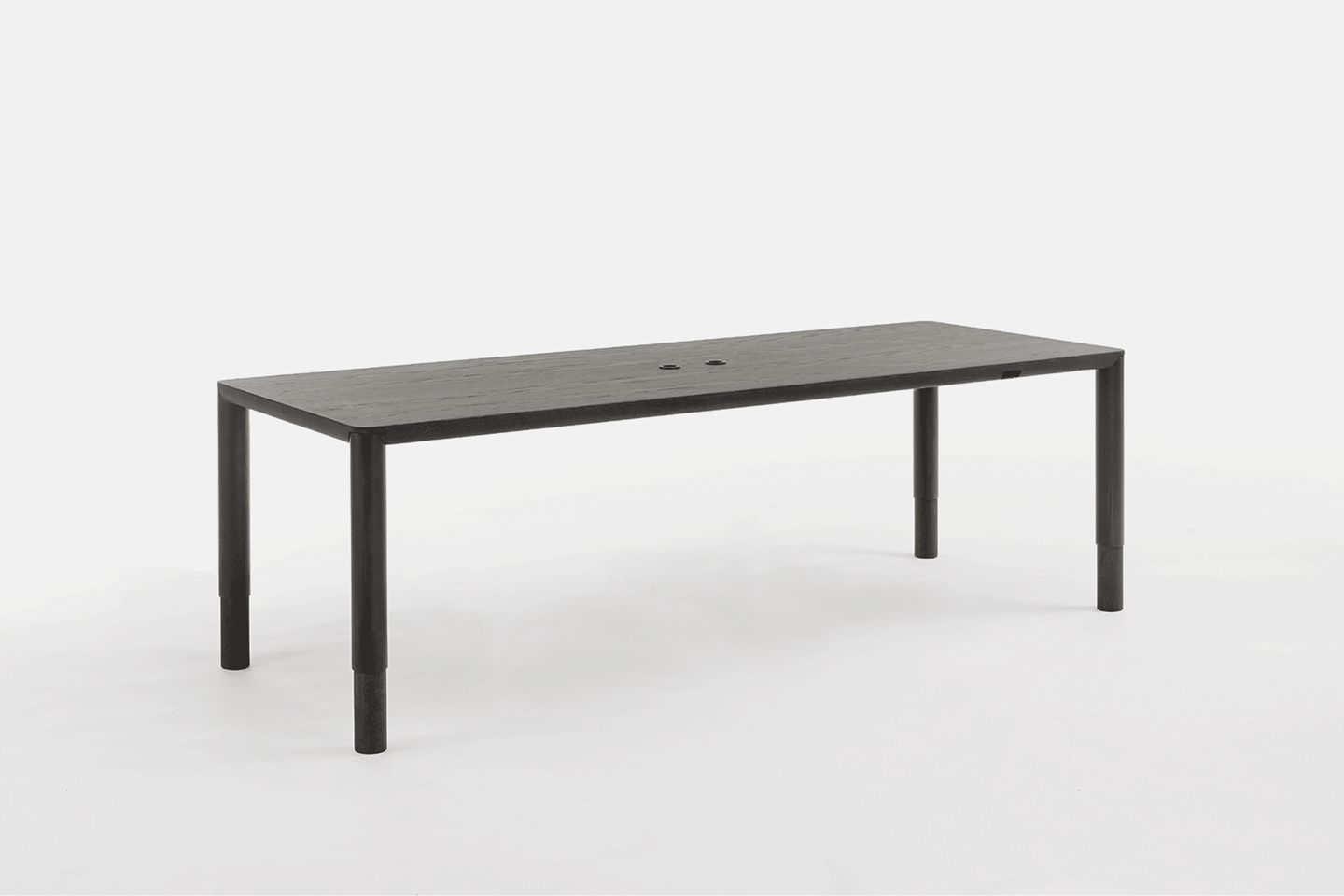 The table's intelligence is in its legs, which house both a motor and the mechanism responsible for altering its height. The production version will be available with an optional battery, in keeping with the theme of maximum flexibility. Rather than rely on a bundle of wires, this means the table becomes "pluggable," easily moved to fit the changing needs of its surroundings.

All components can be replaced or refurbished, extending the table's life and minimizing environmental impact. As with every Arco table, this height adjustable table uses certified wood (FSC/PEFC/STIP) and water-based lacquers.