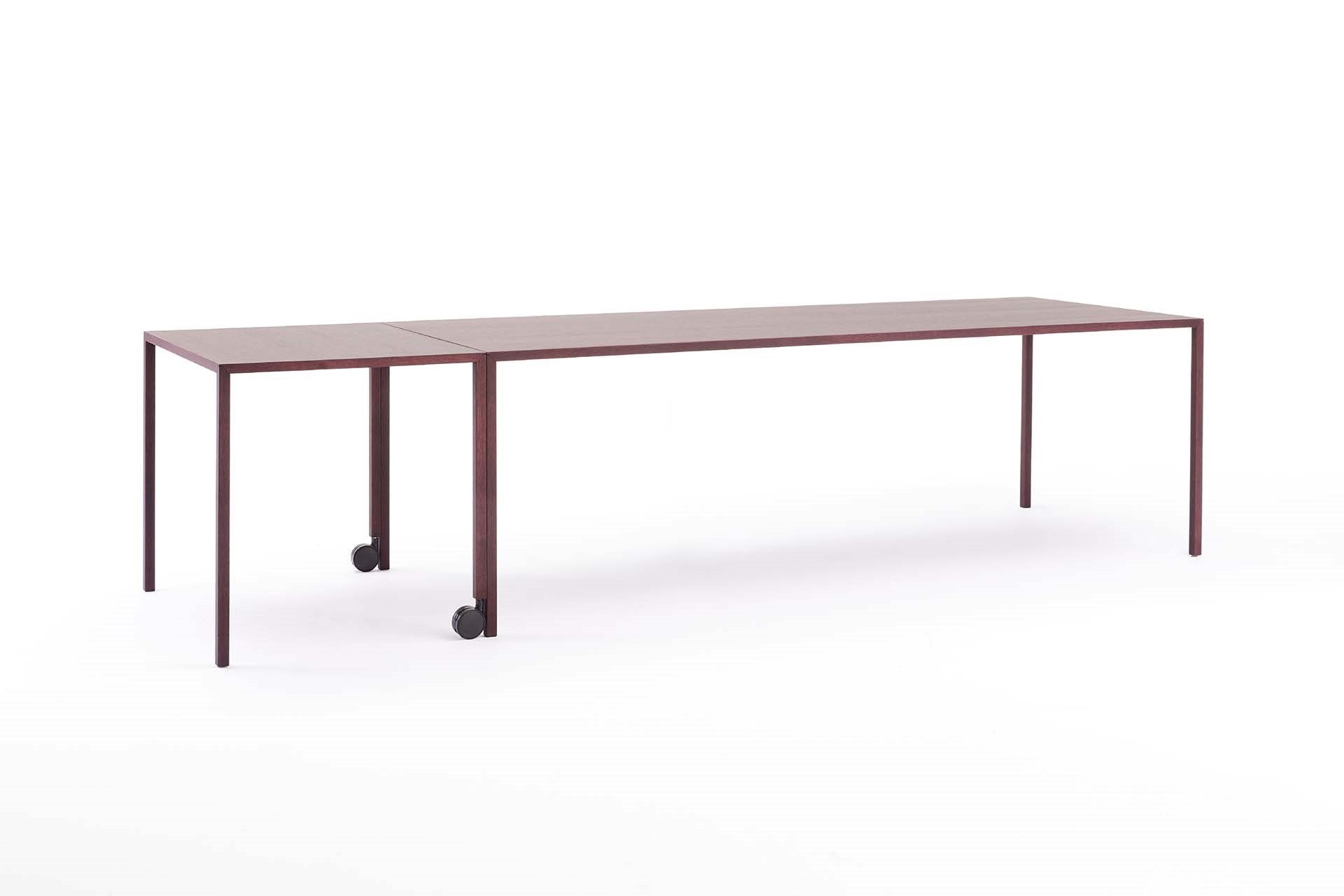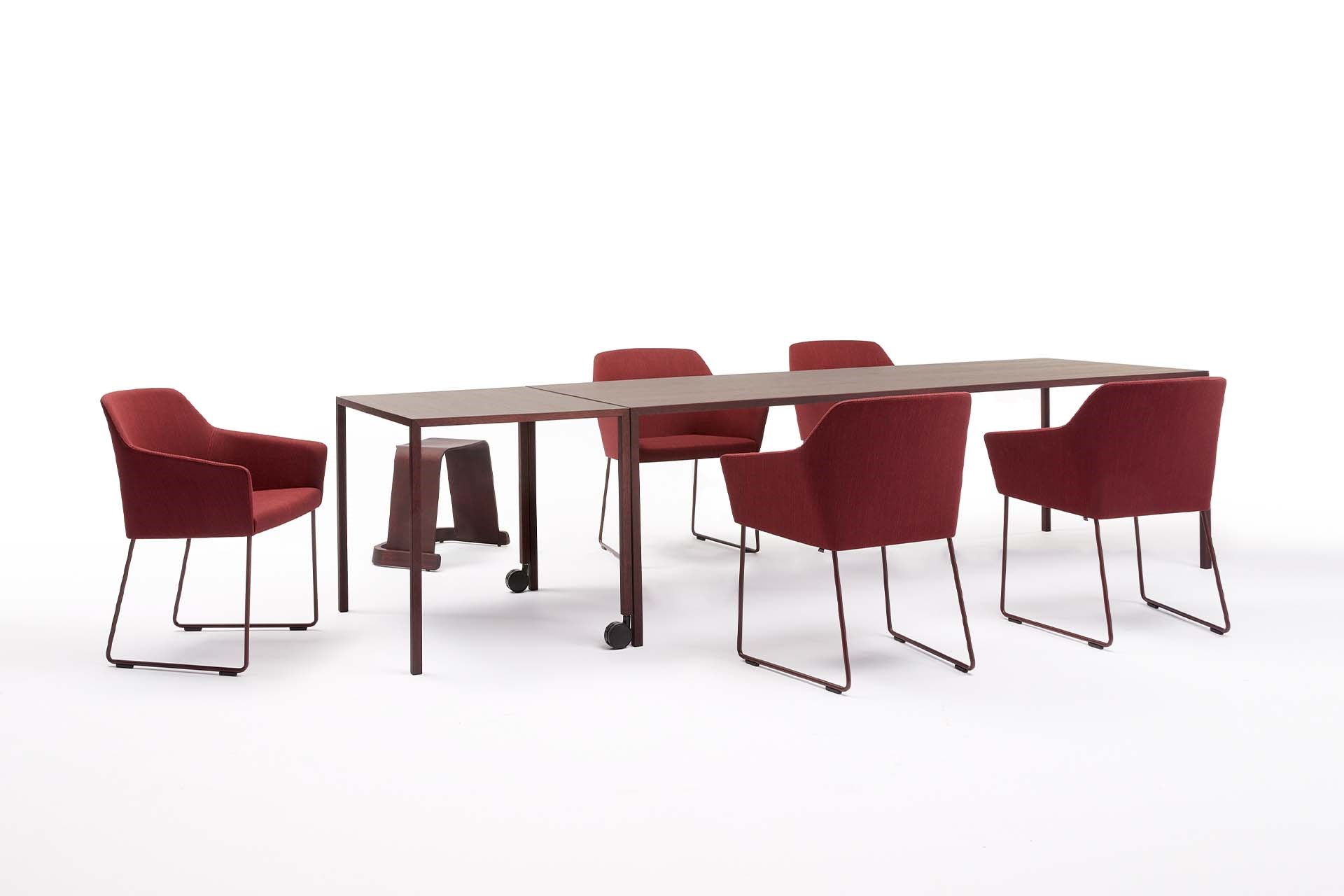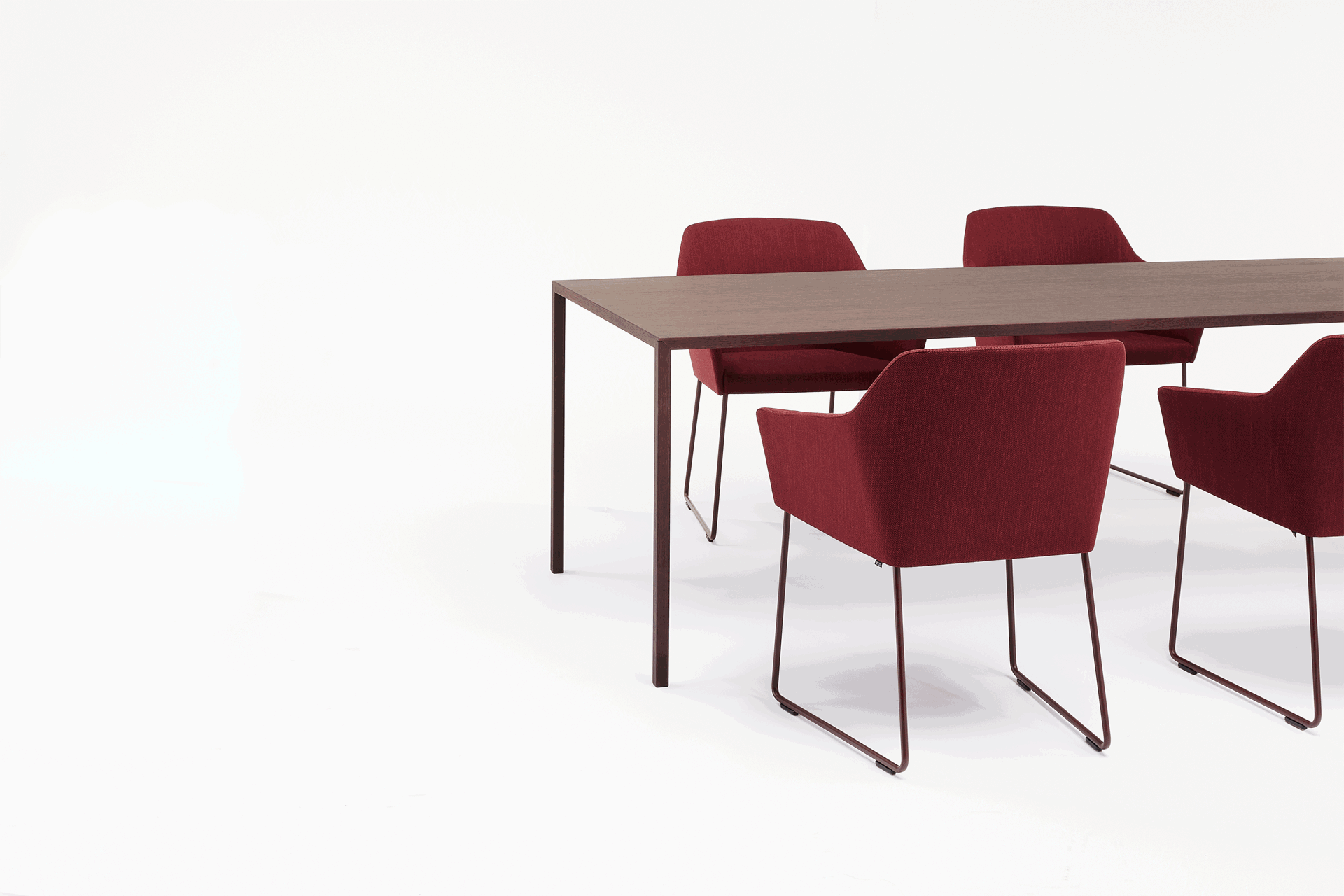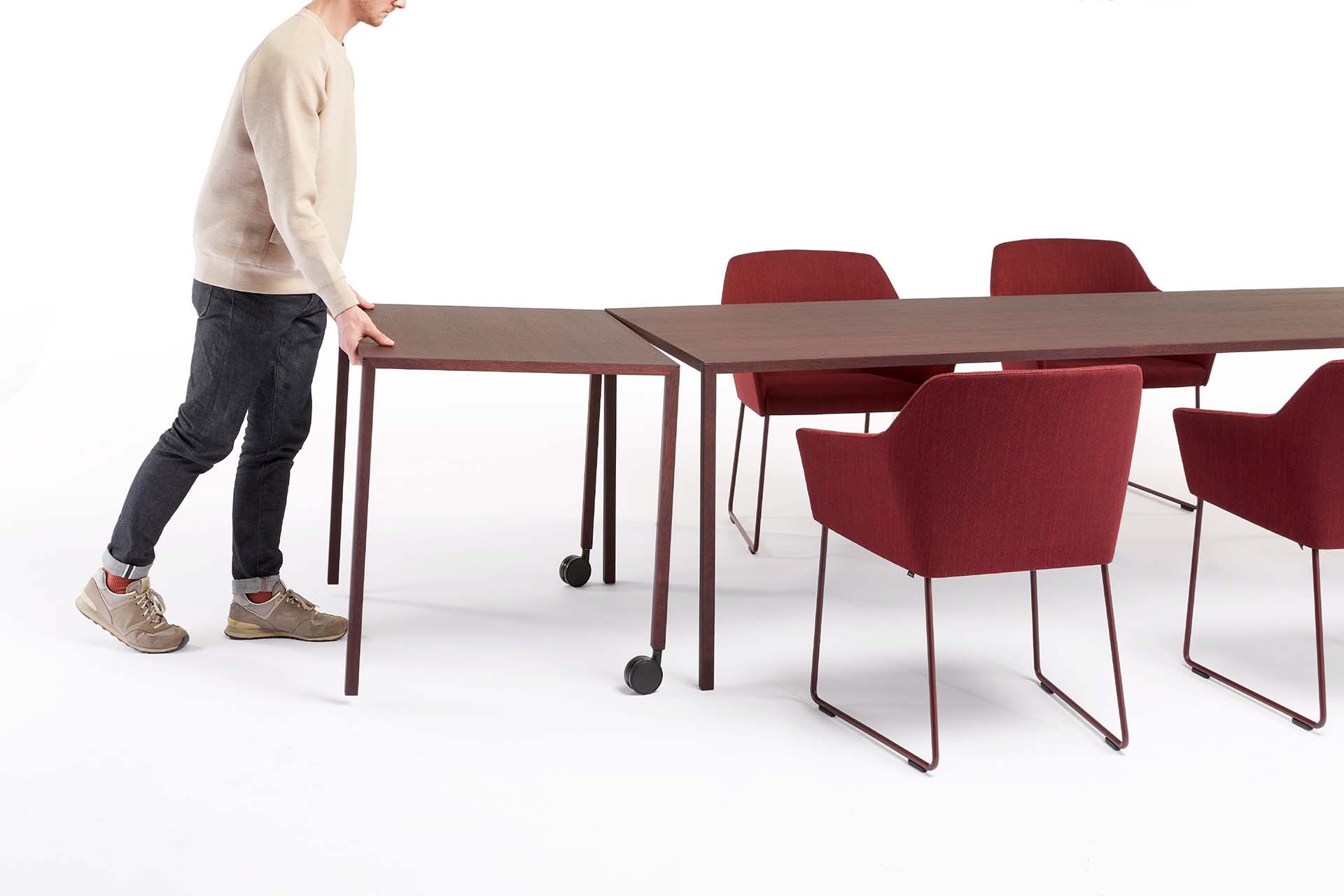 Description
This new addition to the Slim range functions as a multipurpose side table, to be used while working, during a dinner party, or whenever you need more space.
While the Slim Flex can be utilized as an extension to the original Slim, it should also be considered a flexible, freestanding piece. Available in various sizes, this convenient wheeled-table reflects the needs of contemporary life, where work and home spaces are often blended, and an extra spot is required at unexpected moments.
The Slim Flex builds on designer Bertjan Pot's goal for the Slim family: "Without innovation, minimalism quickly becomes a dead end."
In keeping with all Arco products, the Slim Flex embraces circularity, and can be refurbished to ensure that it remains functional far into the future (good for you, your family, and the planet).
As with every Arco product, the Slim Flex uses certified wood (FSC/PEFC/STIP) and water based lacquers.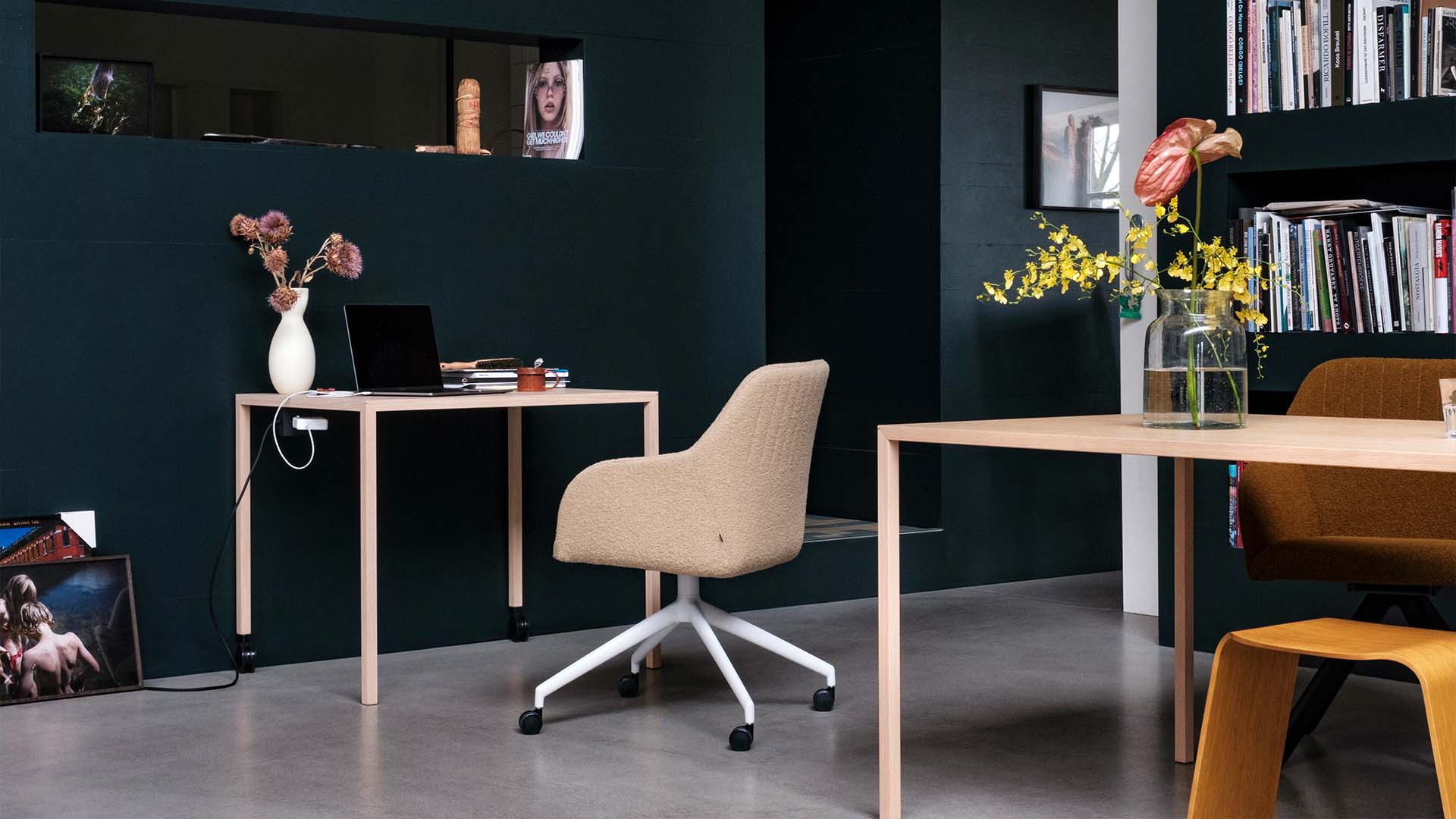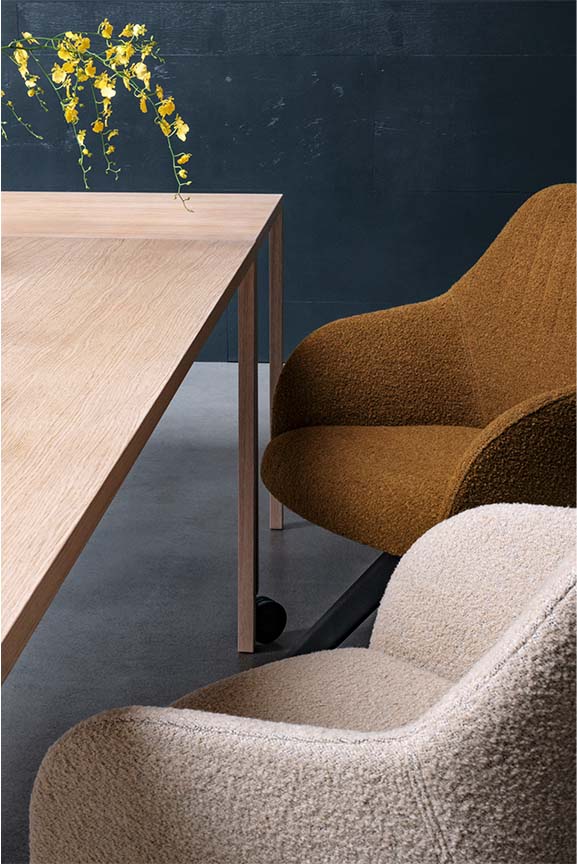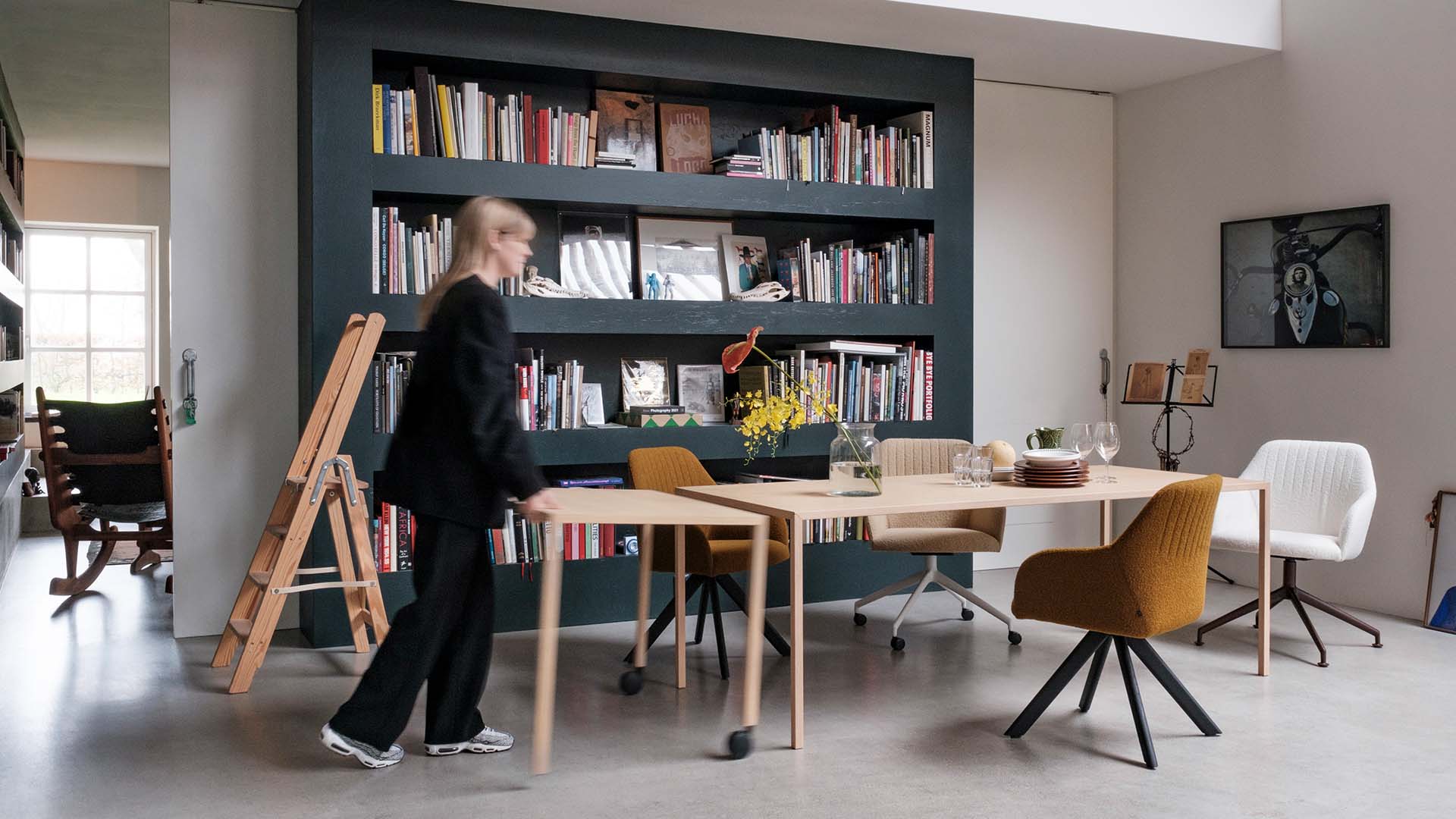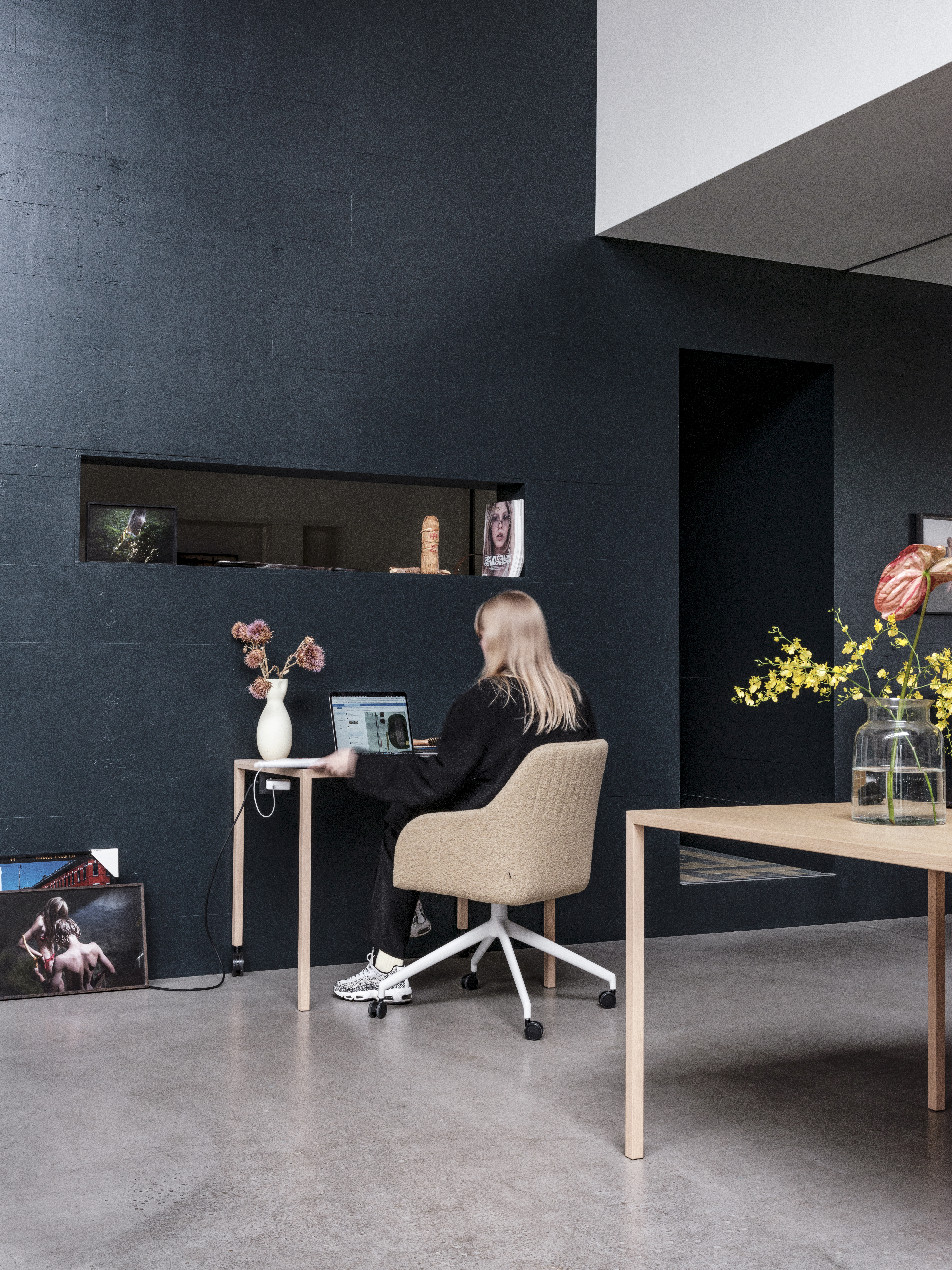 Every person has different desires and needs and every situation needs a different approach. It is accordingly no more than logical that we adapt our tables in line with what you wish: to the appropriate length, width, height and with the desired finish.
All our products are provided with a product eco passport. This is a clear overview of the product, with the composition of the materials and their percentages by weight.
oak: neutrals (solid, semi-solid, veneer)

27 oak white

30 oak natural

29 oak pure

35 oak smoke

32 oak morado

33 oak black

22 oak carbon
oak: colors (solid, semi-solid, veneer)

23 oak grey

1400 Terra

1401 Burgundy

1500 Moss

1600 Ocean

1700 Dijon
oak: neutrals (solid, semi-solid)

34 oak white oil

36 oak natural whitened oil

39 oak dark smoke
walnut (solid, semi-solid, veneer)

50 american walnut

GN.02.88 white (RAL 9010)

FN.02.77 grey

F2.05.65 beige

F2.10.50 mud

F2.10.40 silt

F7.05.37 quartz grey (RAL 7039)

UN.00.07 black (RAL 9005)
color lacquer: yellow, green, red, blue color groups

G0.55.80 lime

E8.50.50 ochre

E4.30.40 mustard

C2.04.06 deep brown (RAL 8022)

H8.07.47 mute green

L0.20.40 emerald green

G0.20.30 moss green

J5.16.15 deep green (RAL 6007)

C8.20.40 clay

C4.60.30 red

C4.35.15 burnt red

B1.16.12 wine red (RAL 3007)

P0.03.55 slate blue

RO.30.30 petrol blue

T0.10.30 prussian blue

U1.11.08 deep blue (RAL 5004)

HPL Fenix® White

HPL Fenix® Grey

HPL Fenix® Black