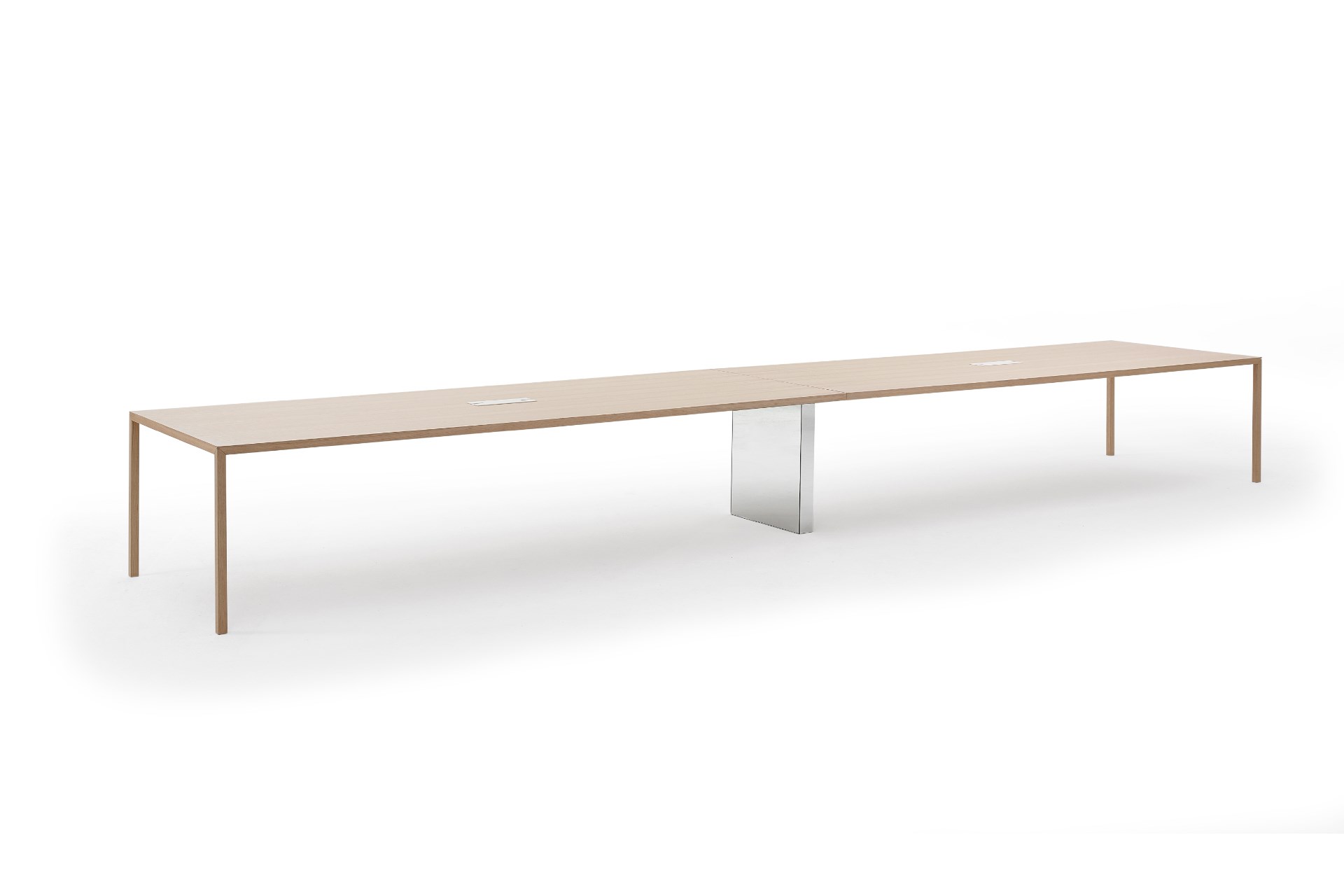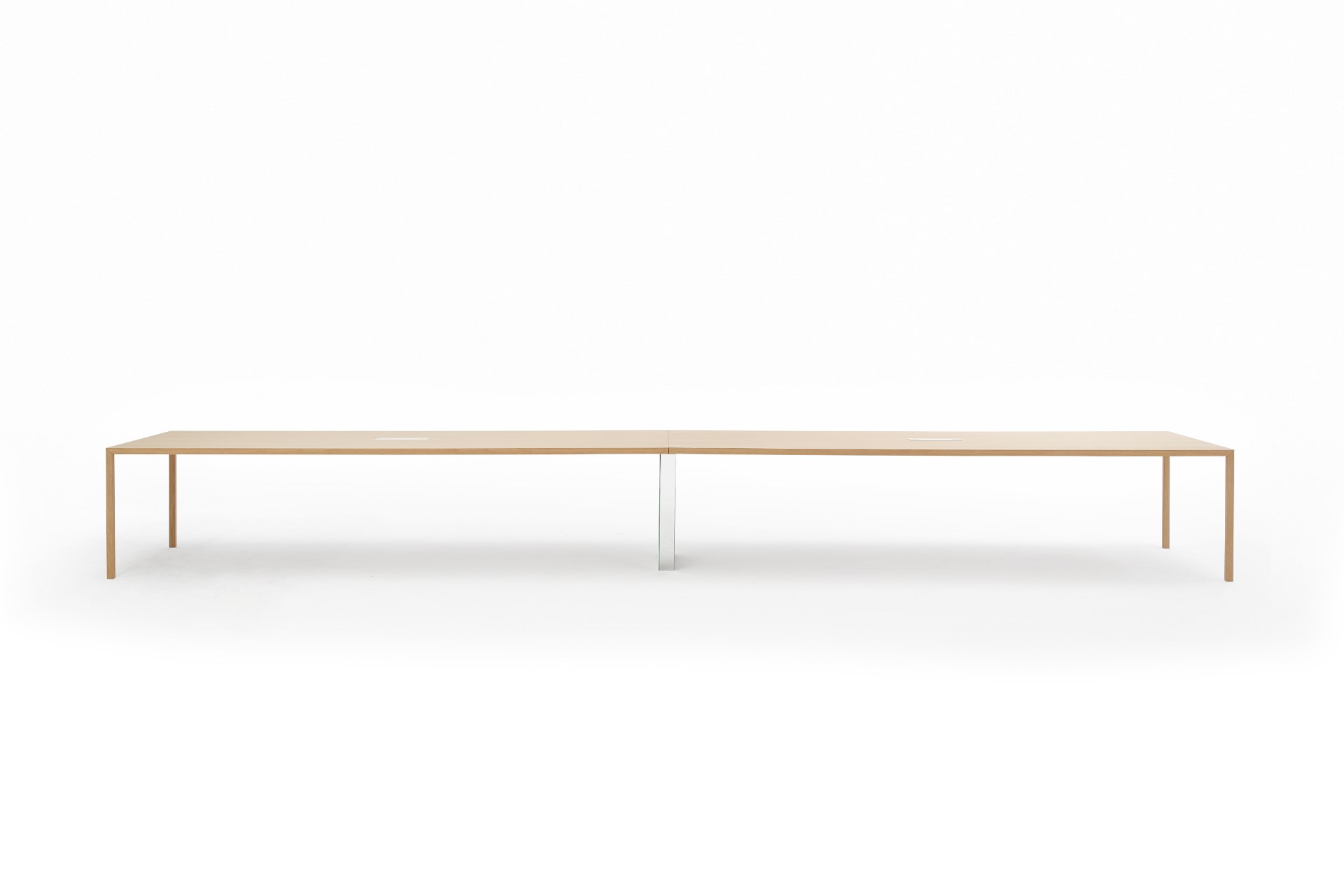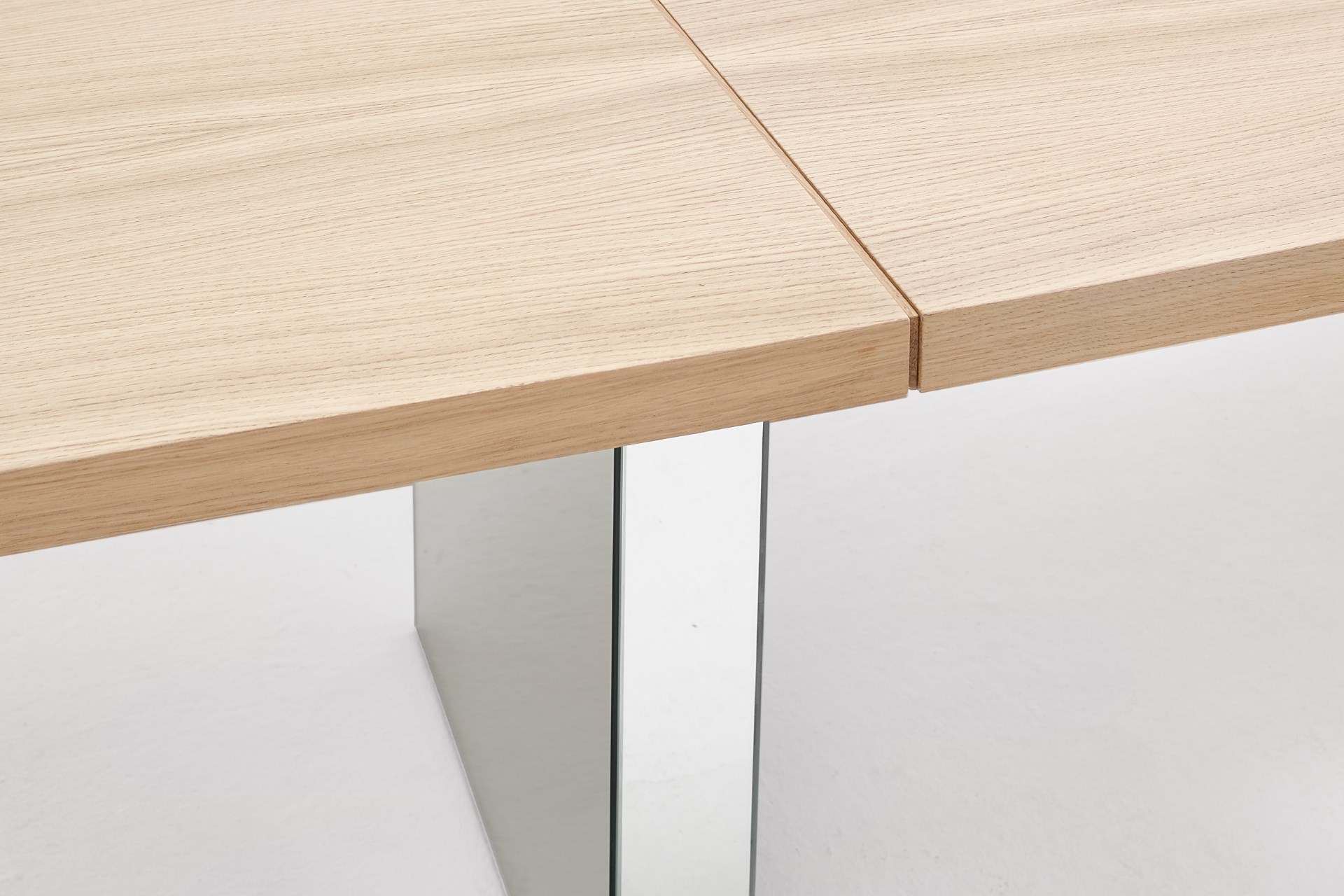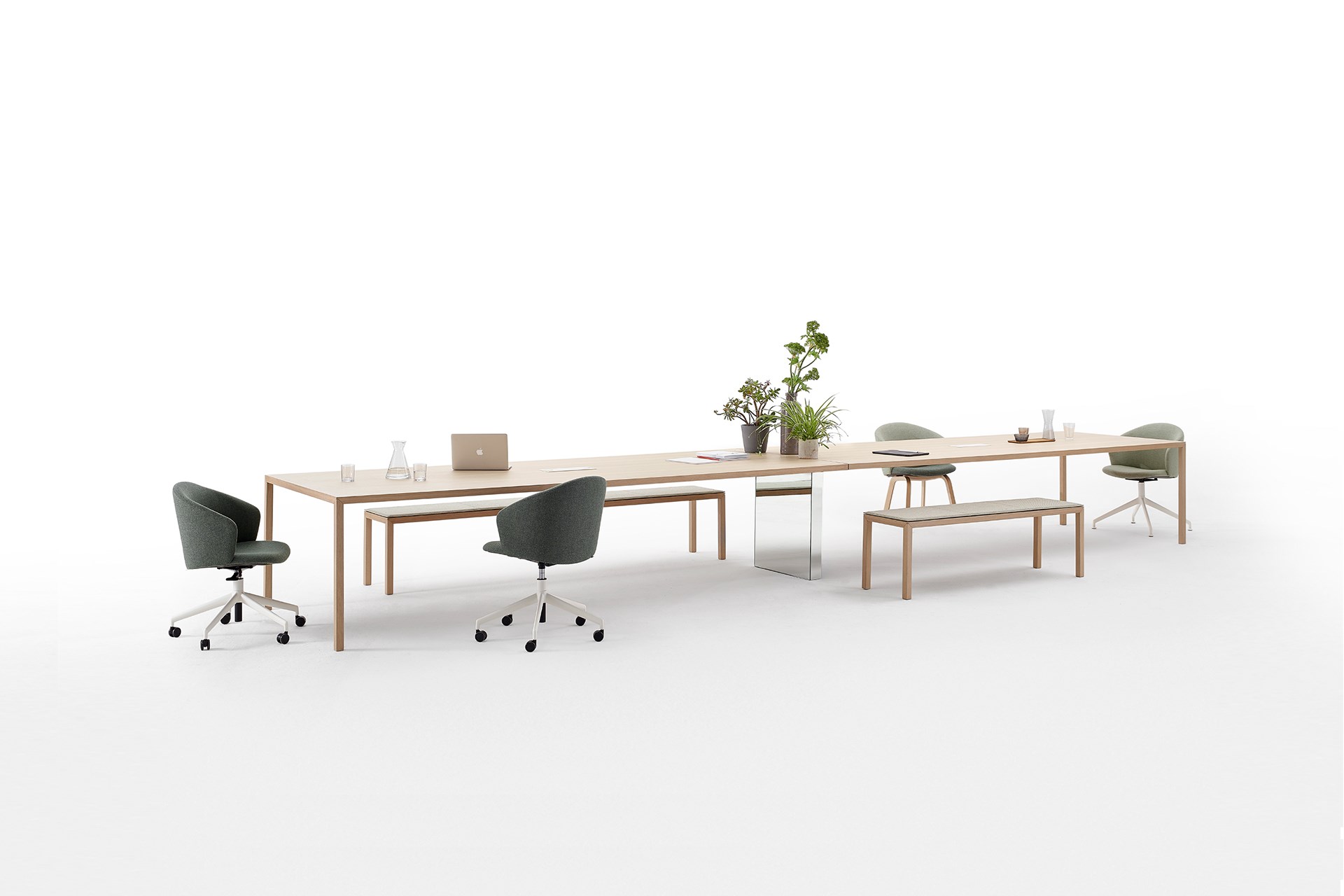 Omschrijving
Onlangs heeft Arco een techniek ontwikkeld om de Slim+ tafels aan elkaar te schakelen. Hierdoor kan deze super slanke tafel tot enorme lengtes geproduceerd worden. Daarnaast kunnen alle benodigde aansluitpunten, zoals stopcontacten, data-aansluitingen en usbportals door middel van cable management geïntegreerd worden in het tafelblad. Dit maakt de geschakelde Slim+ uitermate geschikt als grote design vergadertafel voor groepen of als aanlandplek om alleen of in een groep te werken. Het punt waar de tafels geschakeld worden, rust op een zuil van spiegelend rvs, hierdoor verdwijnt de kolom als het ware in de omgeving. Alle kabels worden via de zuil naar beneden weggewerkt. Door de vele mogelijkheden kan de Slim+ Connected helemaal naar wens (vergadertafel op maat) worden samengesteld.
Vanaf
€9105,-
480x105x75 cm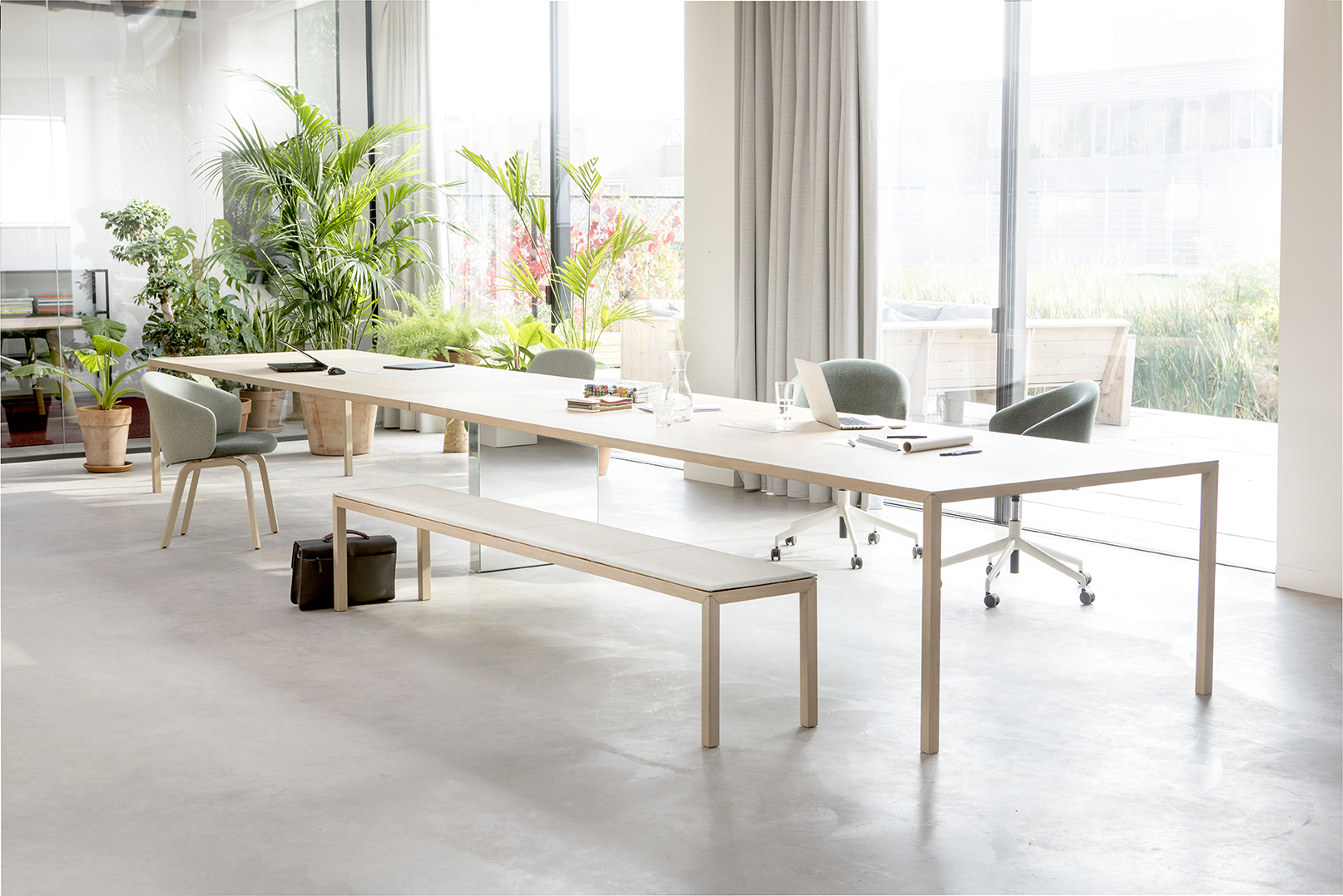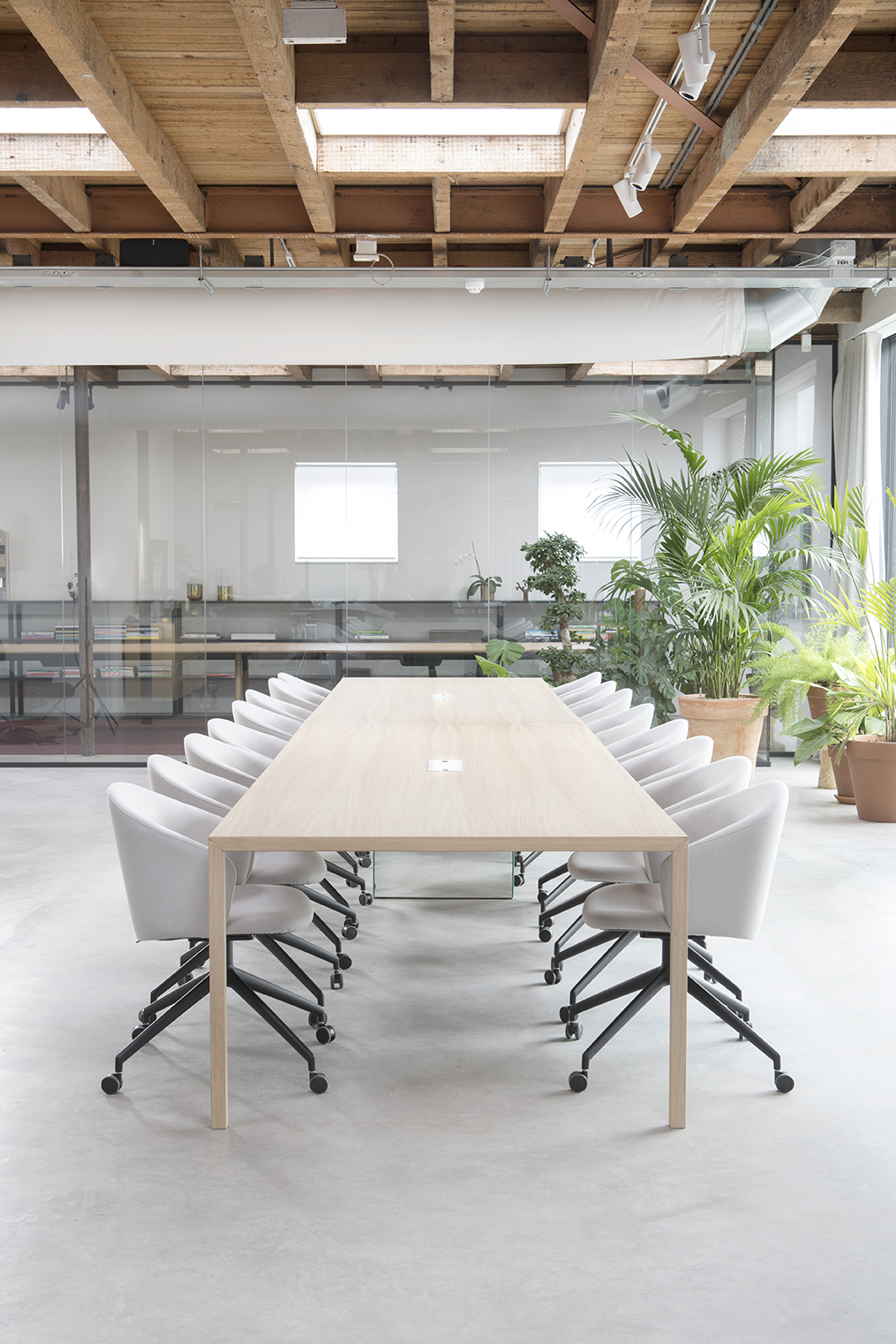 Ieder mens heeft andere wensen en behoeften en iedere ruimte vraag om een andere invulling. Het is dan ook niet meer dan logisch dat wij onze tafels aanpassen aan deze behoeftes en wensen van de klant: met de juiste lengte, breedte, hoogte en afwerking.
Wij maken voor ieder product een "product eco passport". Een duidelijk overzicht van de materiaalsamenstelling met gewichtspercentages van ieder product.
oak: neutrals (solid, semi-solid, veneer)

27 oak white

30 oak natural

29 oak pure

35 oak smoke

32 oak morado

33 oak black

22 oak carbon
oak: colors (solid, semi-solid, veneer)

23 oak grey

24 oak deep green

25 oak wine red

26 oak deep blue
oak: neutrals (solid, semi-solid)

34 oak white oil

36 oak natural whitened oil

39 oak dark smoke
walnut (solid, semi-solid, veneer)

50 american walnut

GN.02.88 white (RAL 9010)

FN.02.77 grey

F2.05.65 beige

F2.10.50 mud

F2.10.40 silt

F7.05.37 quartz grey (RAL 7039)

UN.00.07 black (RAL 9005)
color lacquer: yellow, green, red, blue color groups

G0.55.80 lime

E8.50.50 ochre

E4.30.40 mustard

C2.04.06 deep brown (RAL 8022)

H8.07.47 mute green

L0.20.40 emerald green

G0.20.30 moss green

J5.16.15 deep green (RAL 6007)

C8.20.40 clay

C4.60.30 red

C4.35.15 burnt red

B1.16.12 wine red (RAL 3007)

P0.03.55 slate blue

RO.30.30 petrol blue

T0.10.30 prussian blue

U1.11.08 deep blue (RAL 5004)

Getacore® White

HPL Fenix® White

HPL Fenix® Grey

HPL Fenix® Black