Arco
Tables
Tables have been with us throughout human history. The table has become an established and important place in our homes and interiors. That is why we at Arco make tables that are timeless. We last generations.
All tables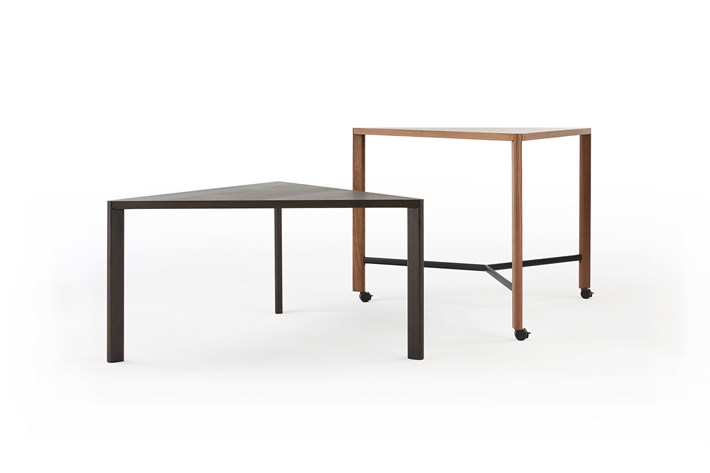 Dining tables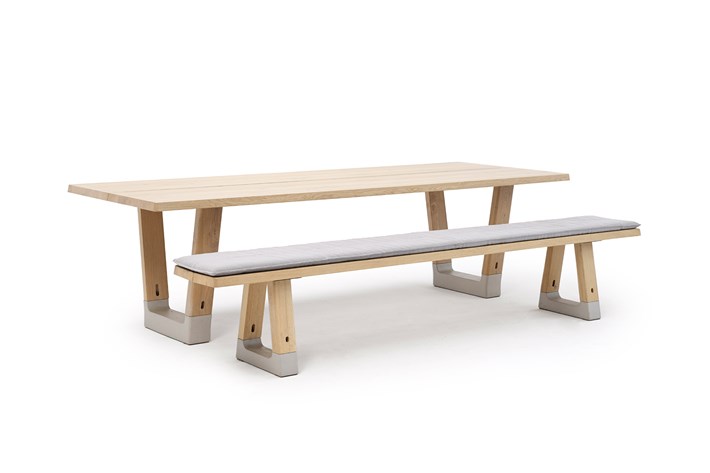 Meeting tables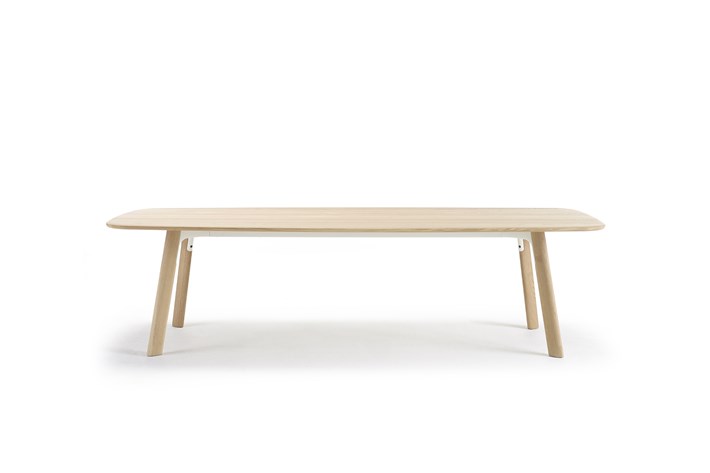 Boardroom tables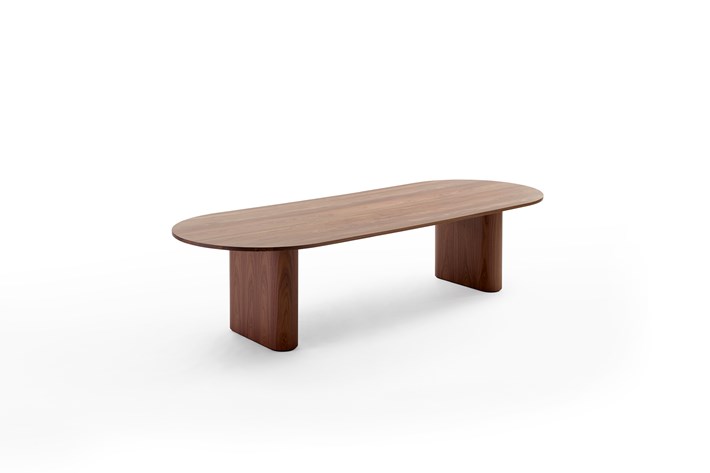 Conference tables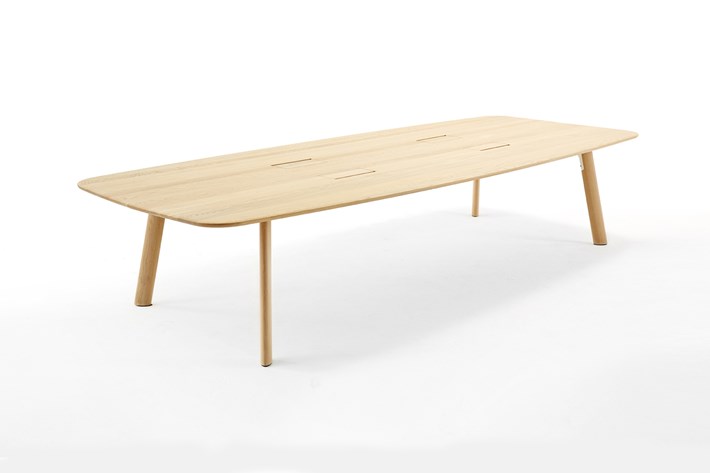 Extendable tables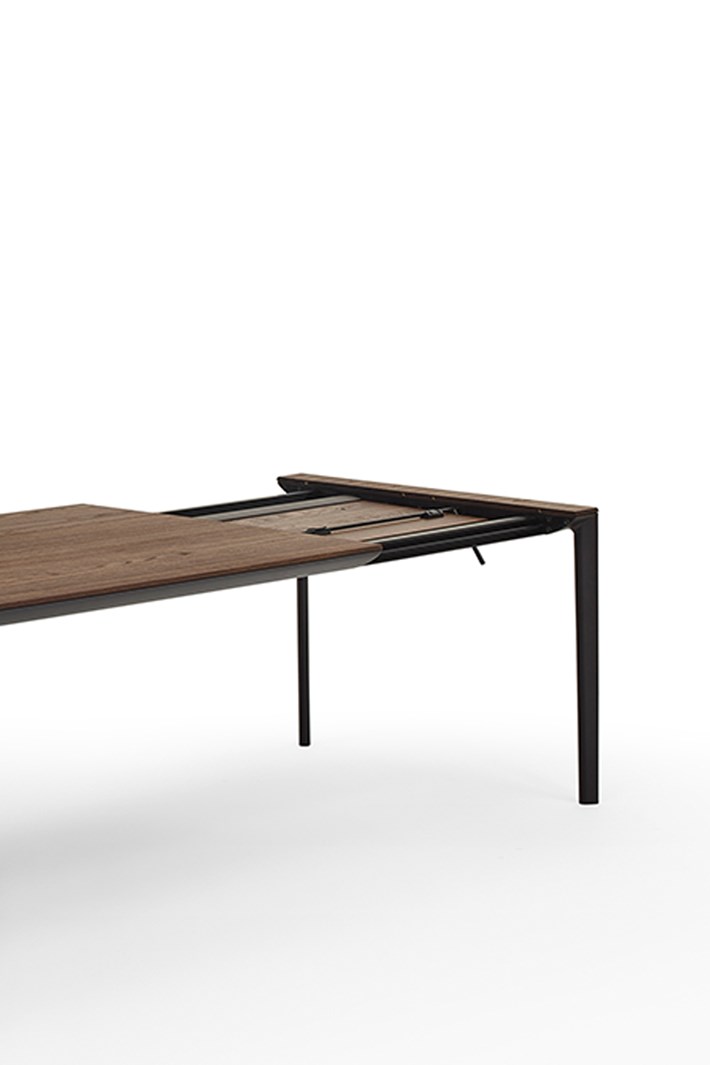 High tables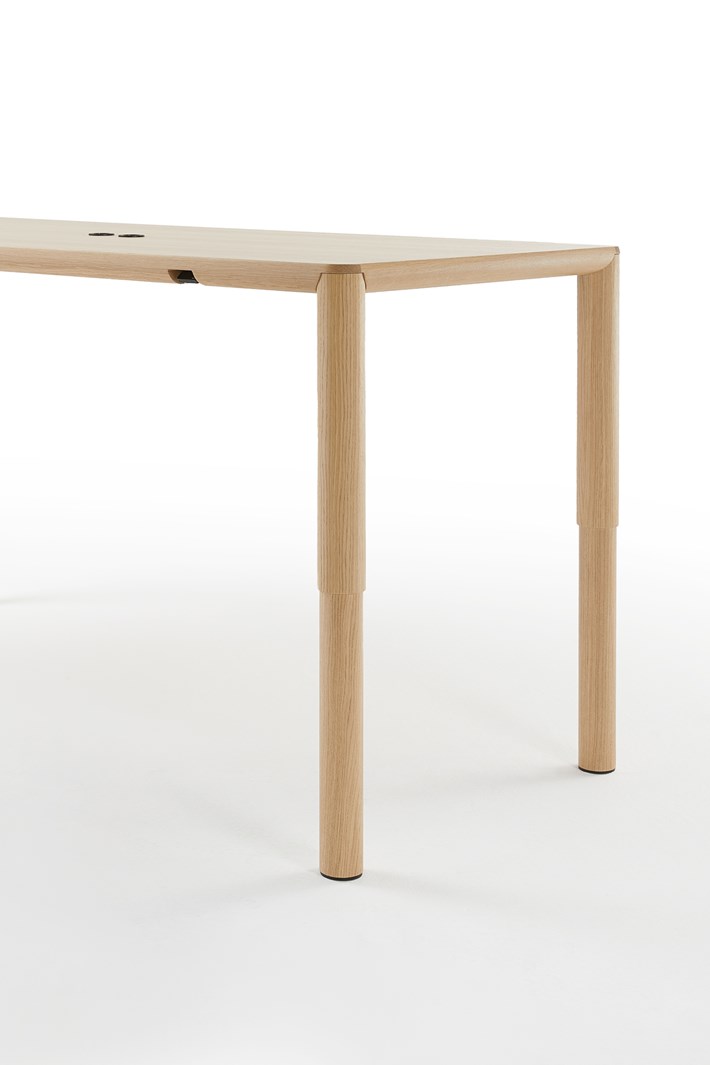 Tailored tables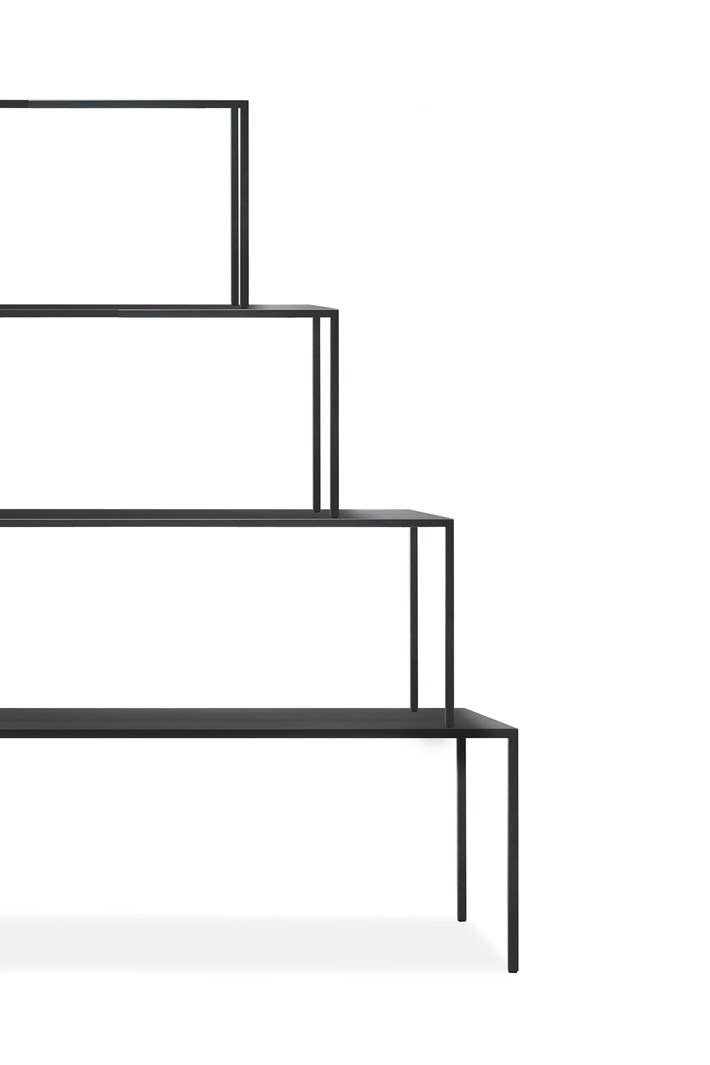 Rectangular tables
Oval tables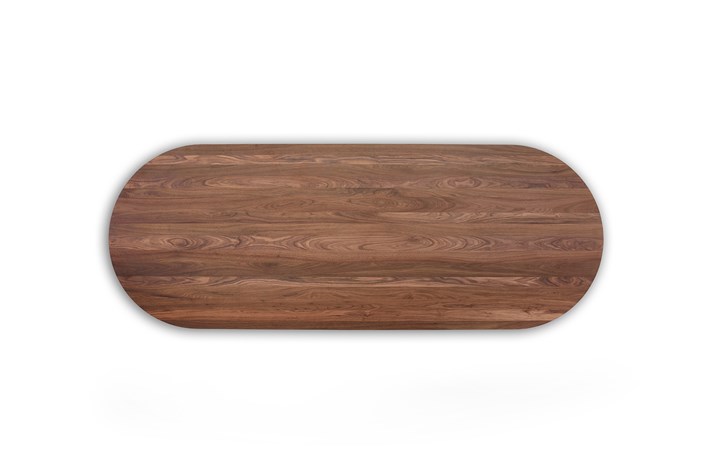 Round tables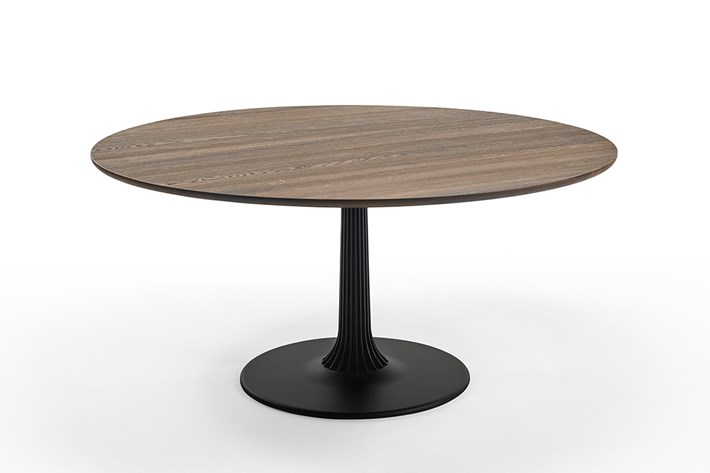 Local Wood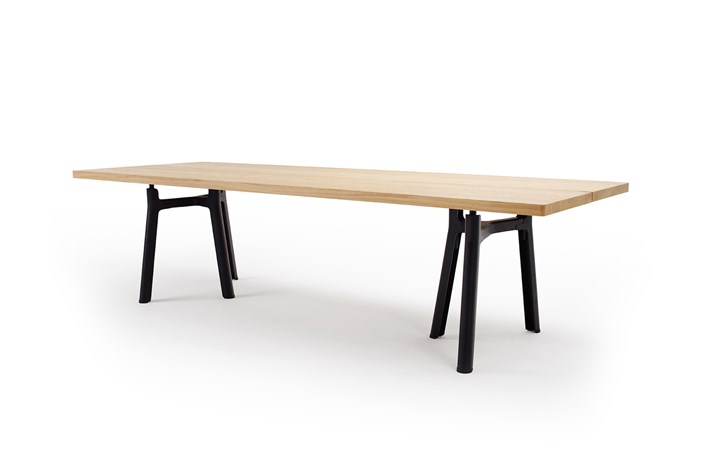 Design dining tables in all shapes and sizes
The history of the dining table
The concept of 'dining table' has been around since Ancient Egypt. The Egyptians ate from large trays placed on horizontal surfaces of metal or stone. These dining tables were not suitable for sitting with a chair. The Greeks and Romans used dining tables that already looked more like the tables of today.
They were often rectangular blades of stone, wood or metal and consisted of one solid unit. The elite from the Eastern Roman Empire made tables that most resemble the current dining table. They ate at dining tables that were round, oval or rectangular in shape. The table tops were carried by cross-shaped carriers, so that people with chairs could join them to eat together at the table. The tradition of dining together was born.

We make tables
Dining is no longer just about extensive dining, but about all the activities that take place around the table. The table is the heart of the house. That is why we make tables based on simplicity and with a well-considered design. Practical, no-nonsense and beautiful that fits into any interior. We use pure materials and ensure a careful finish. Our tables are made by professionals who take the time to make a good product. The latest technologies are combined with professional craftsmanship.

Design dining tables and side tables for the home
A table is a place to join together with friends and family. It is a dynamic place that is used in different ways for various occassions. To eat, talk, read, work, play or relax. To serve these important occassions, we love to design beautiful quality tables that last generations. Get to know the Arco dining tables and side tables for the home.
Design dining tables for (home)working
We believe that a table is so much more than a piece of furniture. It's a place. The place where we spend almost the whole day - quietly alone, intimately as a couple or cozy with a group. A dynamic place that is used in different ways every time. A table therefore has more than one function. We make tables for all these moments. We are Arco, we make tables
We provide cable management and electrification solutions especially for the (home)working environment.

Dining table wood
At Arco we like to work with wood: it is a natural material and no tree is the same. Every wooden dining table is therefore a natural representation of the specific wood from which it is made.
We like to push our boundaries, in order to remain innovative and to continue to make beautiful tables. Wood offers us that opportunity due to the versatility of wood types, colors and textures.

The designers for different dining tables
All products are produced in our own factory in Winterswijk, using as many local materials as possible. Design is created by combining the knowledge and skills of our professionals with new technologies, skills, materials and our designers. For example, we work together with international designers; Bertjan Pot, Raw Edges, Gudmundur Ludvik, Jonathan Prestwich, Dick Spierenburg, Uli Budde, Ivan Kasner, Joost van der Vecht, Carolin Zeyher, etc.
Dimensions
For how many people a dining table is suitable, depends on a number of factors. Every person has different wishes and needs and every space requires a different interpretation.
It is therefore only logical that we adapt our tables to these needs and wishes of the customer: with the right length, width, height and finish. For example, we create tailored tables that match your wishes, whether it concerns a table for 6, 8 or 10+ people. We are Arco, we make tables, we tailor furniture.
One wants a little more space around the chair than the other. In addition, the width of the dining room chair also influences how many people can sit at a table. So a personal choice. If you are looking for a table for a specific number of people, you can use the following guidelines:
Dining room table for 6 persons: 200 to 220 cm

Dining room table for 8 persons: 280 to 300 cm

Dining room table for 10 people: 360 to 380 cm
Different types of design tables
Arco oval tables come in all shapes and sizes. In the collection we have:
Long design tables: The ultimate length for meeting, conference and boardroom settings
In the working environment there is a need for a place where a range of activities can be carried out: consultation with colleagues, meetings, brainstorming, presentations. A place with the aim of "sharing knowledge". Effective meetings are possible at a long boardroom table from Arco:
Design high tables: Variety of standing and sitting for higher productivity
It is becoming increasingly important to alternate standing and sitting at work. In addition, it has been proven that standing meetings leads to higher meeting productivity. That is why Arco has several high tables in the collection. Each one is suitable for the living and working environment. We have matching high chairs / bar stools in our collection for the high tables.

Oval and round dining tables | With a social character
Slightly less formal than a rectangular table - but still practical - and with the social character of an oval table and round table. The table shape offers the opportunity for everyone to have eye contact and start round the table conversations, which provides beautiful table moments.

Rectangular tables | Always practical and timeless for a modern look
In our collection you will find tables in many sizes, shapes and designs. Round, oval or rectangular. A rectangular dining table is popular because of its practical and timeless character. It is not for nothing that it is a very common table within contemporary interiors. A beautiful rectangular table gives a room character.

Tailored design tables | Customized to your needs and wishes
We make tailored tables, adapted to the needs and wishes of the customer: with the right length, width, height and finish. In this way we create tables that are suitable for every situation. Get to know our tailored tables for the living and working environment. 


Extendable tables: The flexibility to adapt to every moment 
Our homes and habits are changing. Where a house used to have separate spaces, it is now increasingly an open whole with the 'living table' as the central meeting place. A dynamic place that is always used differently and must be able to offer enough space for the desired company. For example, an extendable table offers the convenience and flexibility for adapting a smaller and larger group.
Design table of local wood: Our Local Wood collection is made of wood from the environment of the factory in Winterswijk
It is a conscious choice that in 2023 we still make all products in our own factory in the Netherlands. With the knowledge and skills of employees from the region. We are loyal to the environment and that means that we do not reach from far, which can also be obtained close by. Our Local Wood collection is therefore a beautiful fusion of local craft and material.
Sustainable furniture


Product ECO Passports
A product ECO passport has been compiled for each table in our collection, which provides a clear overview of the material composition with weight percentages. You can find these under the heading 'downloads' on all product pages added under the heading 'downloads'.
Learn more about the origin of materials
Sustainability Certificates
Arco uses sustainable materials, with each product showing the sustainability logos and certificates that apply to the product. We only work with PEFC and FSC® certified wood and bear the STIP quality mark.
Learn more about sustainable furniture
Get in touch about rectangular tables
You can always reach us for any questions and specific information on our materials and colors of a specific product.
We love materials
Discover Arco's material collection
Materials
Where to buy?
There are arco dealers all over the world
Find a store