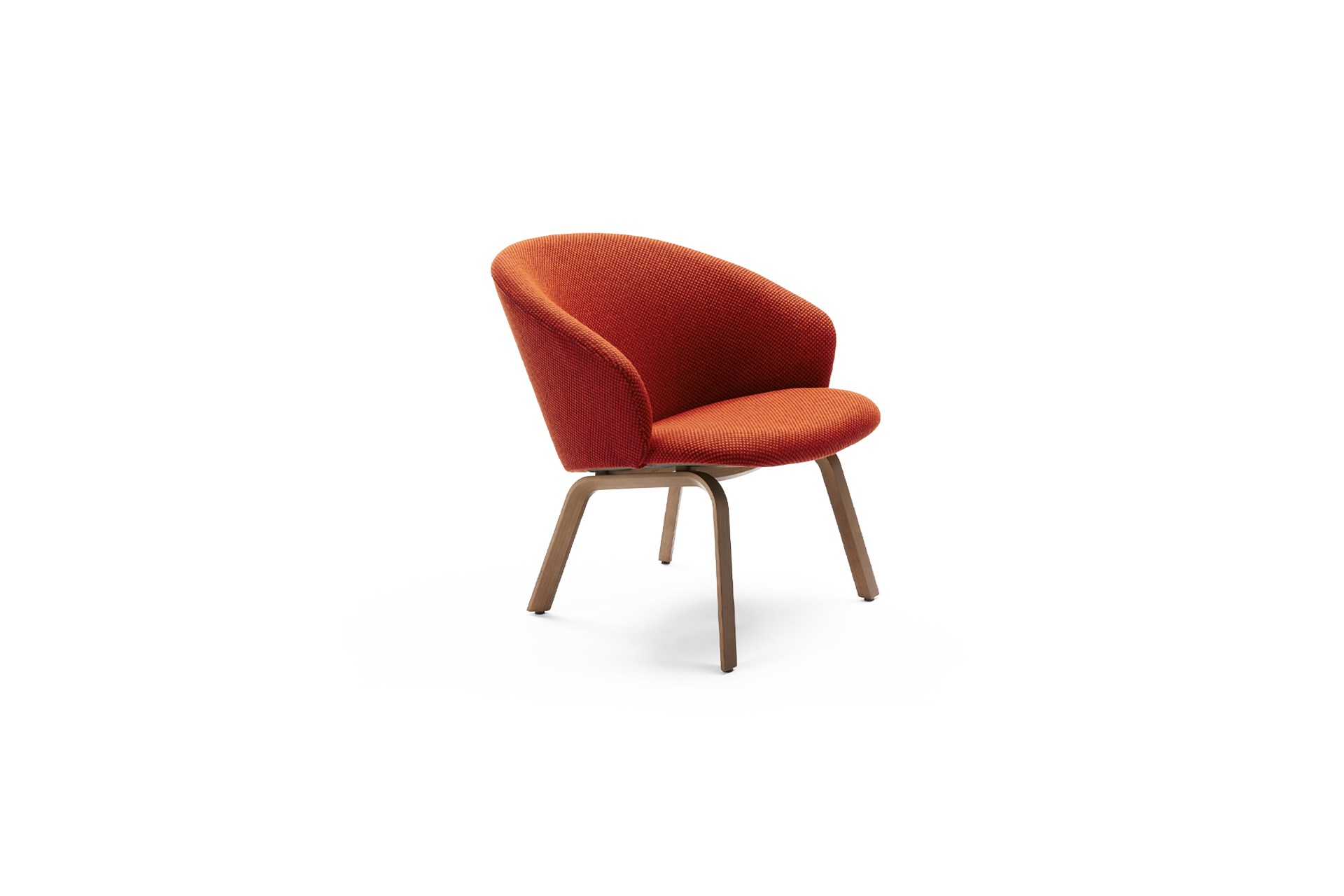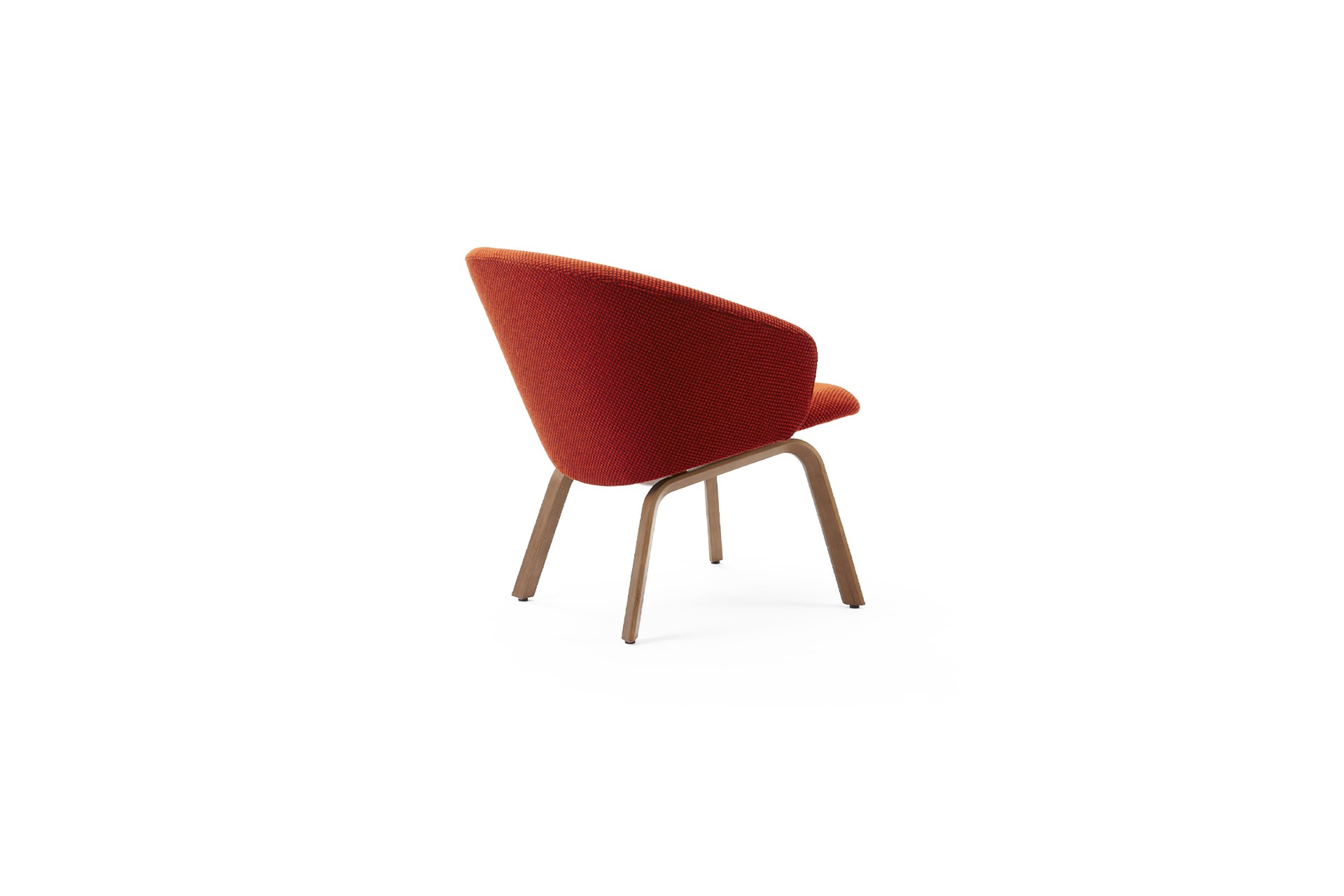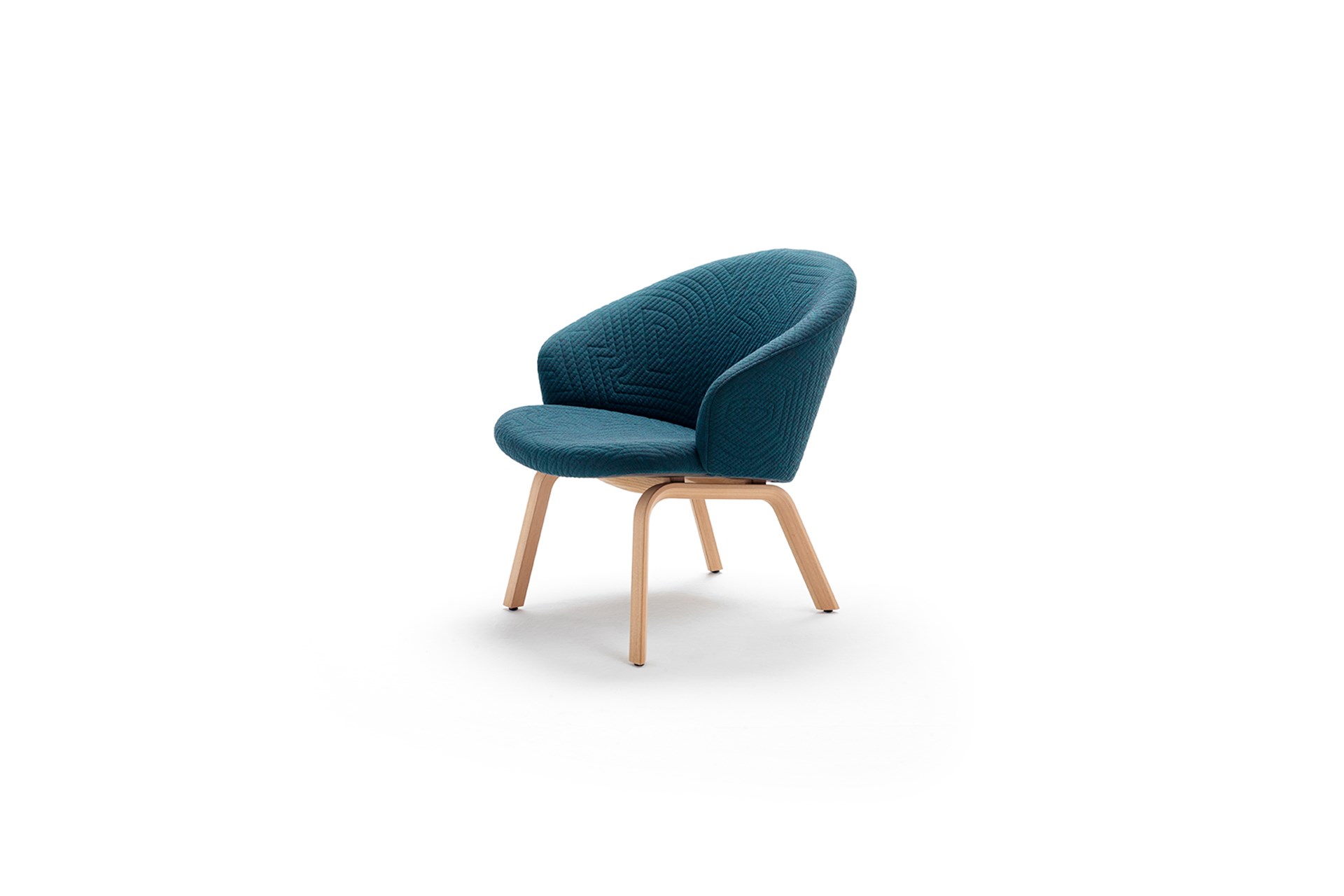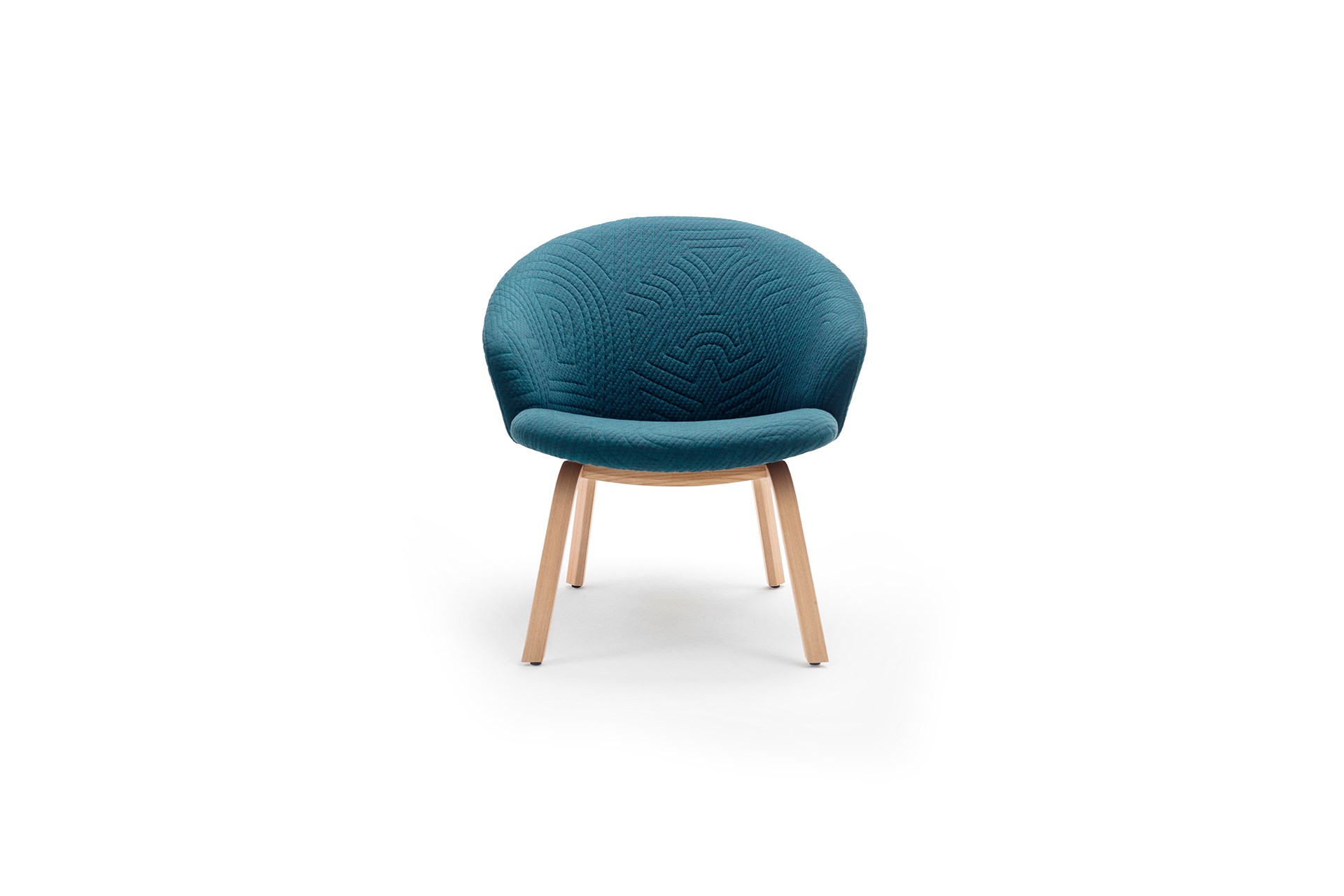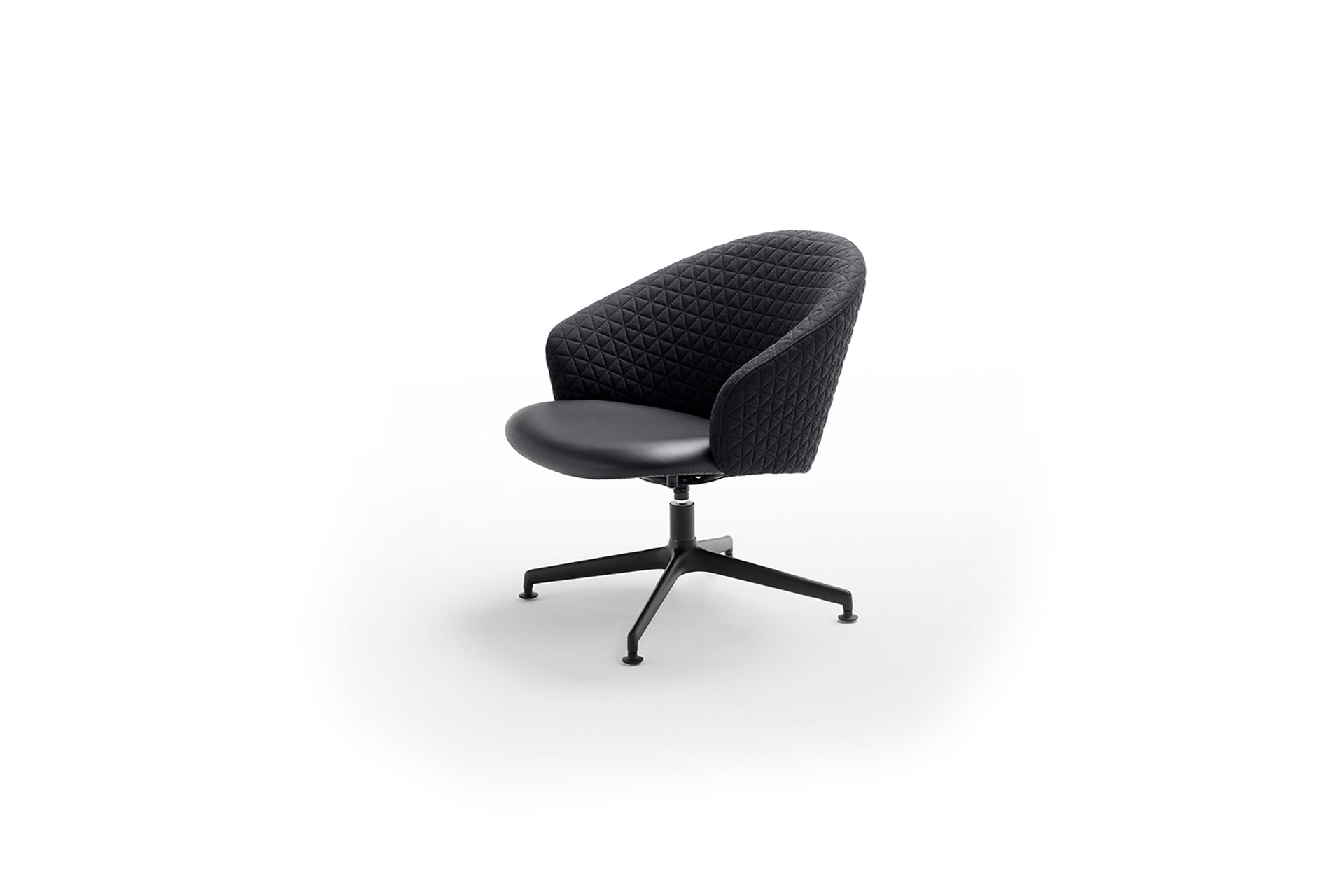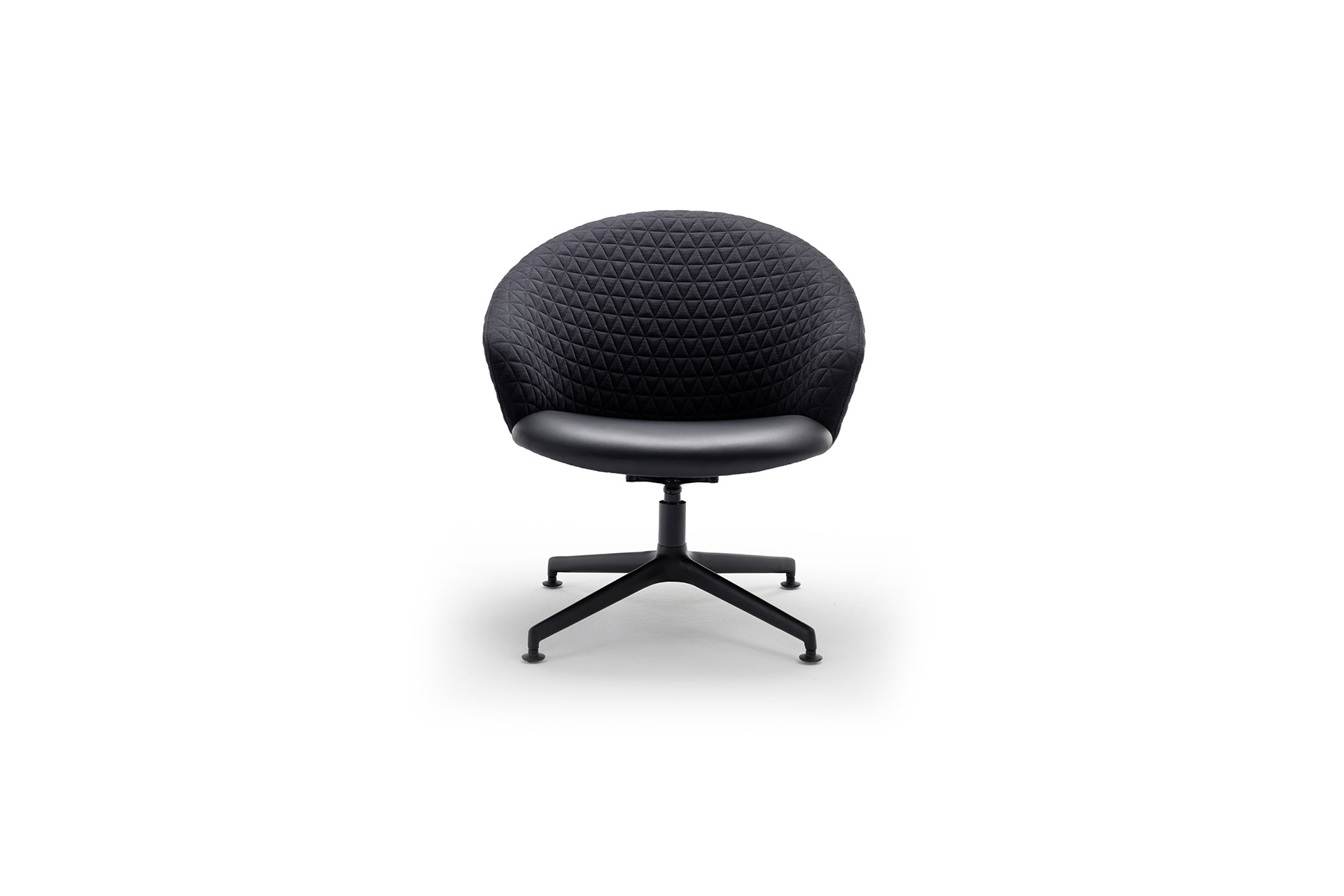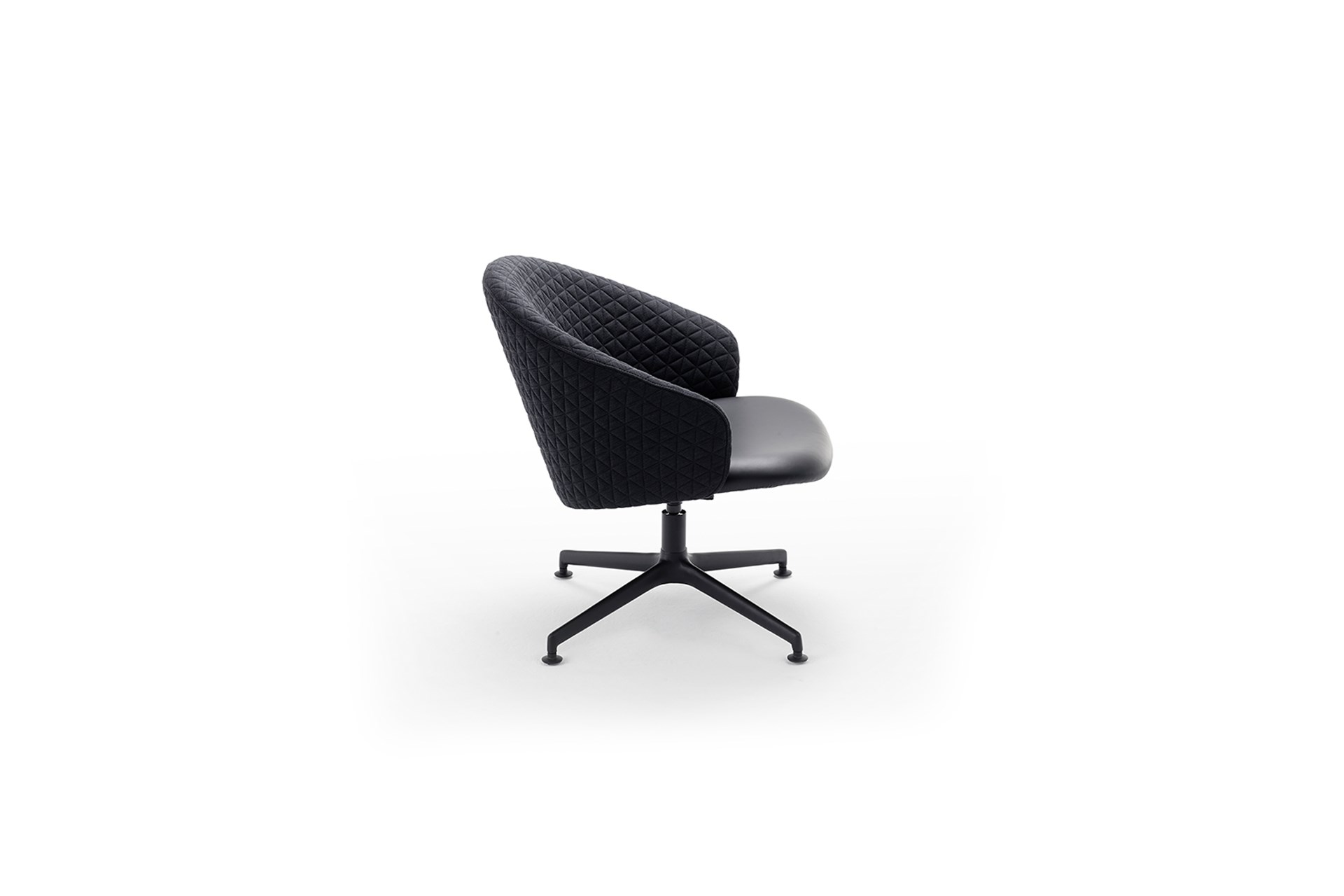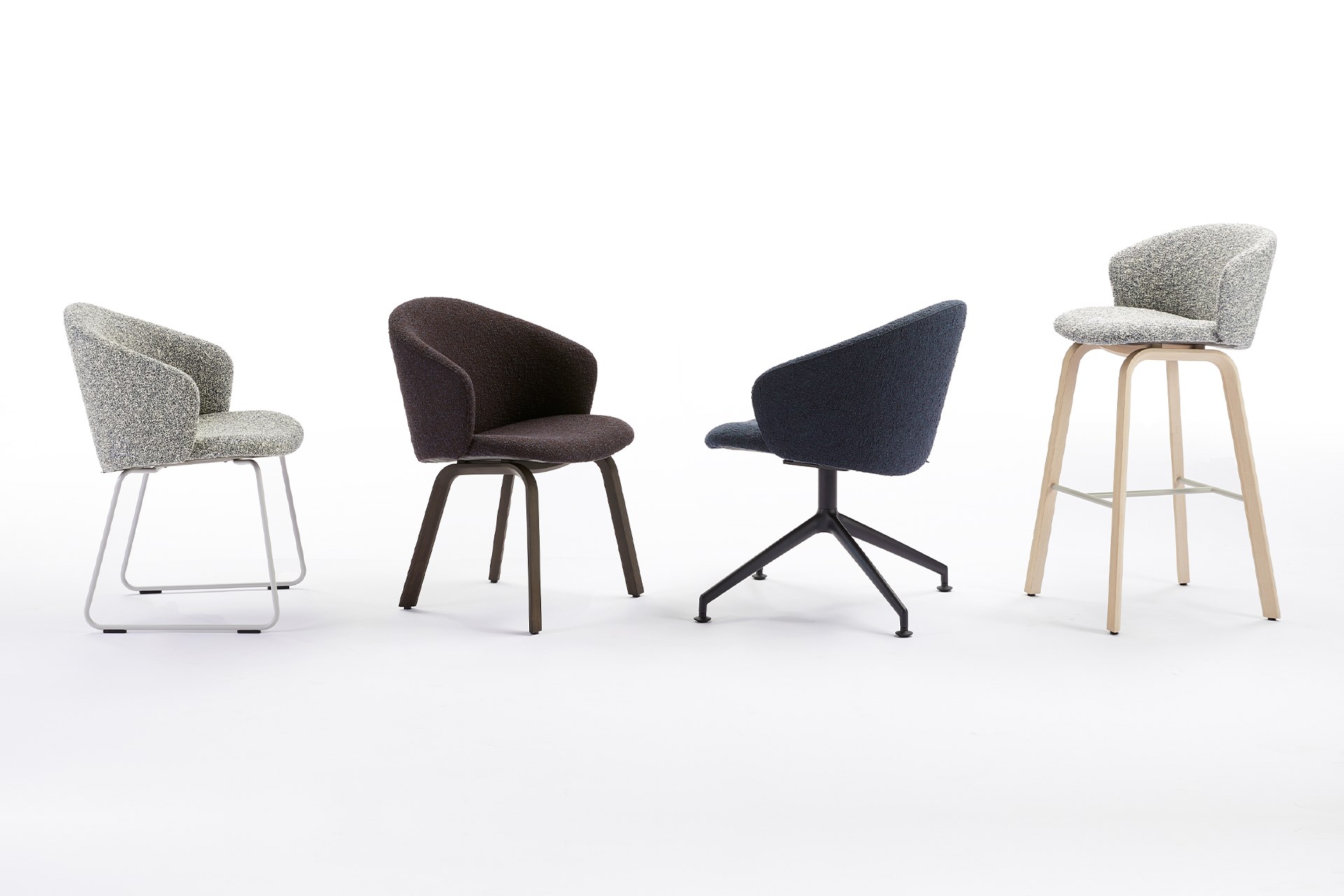 Designer
Gudmundur Ludvik
Designer
Gudmundur Ludvik
Description
The chairs from the Close family are as comfortable as they look: the round backrest provides a lot of seating comfort because it pleasantly shapes itself around you. De Close family exists of the Close, Close Plus, Close Bench, Close Lounge and Close Barstool: the elegance of this seating furniture flows from its beautiful simplicity.
Close Lounge is the most comfortable furniture in the Close family: the rounded backrest, which also functions as an armrest, measures a width of 71.5 cm. This creates a generous refuge for which Ludvik was inspired by a small, cosy bay. The slightly sloping seat allows a relaxed posture. Like the chair and bench, the armchair is also softly padded and organically shaped on the inside, which moulds to the body. This forms a delicate contrast to the smooth contour of the overall piece of furniture.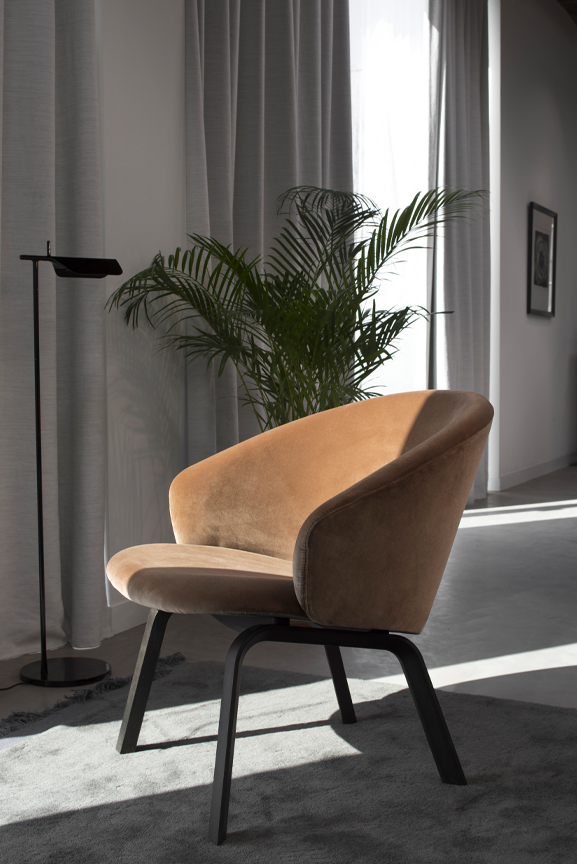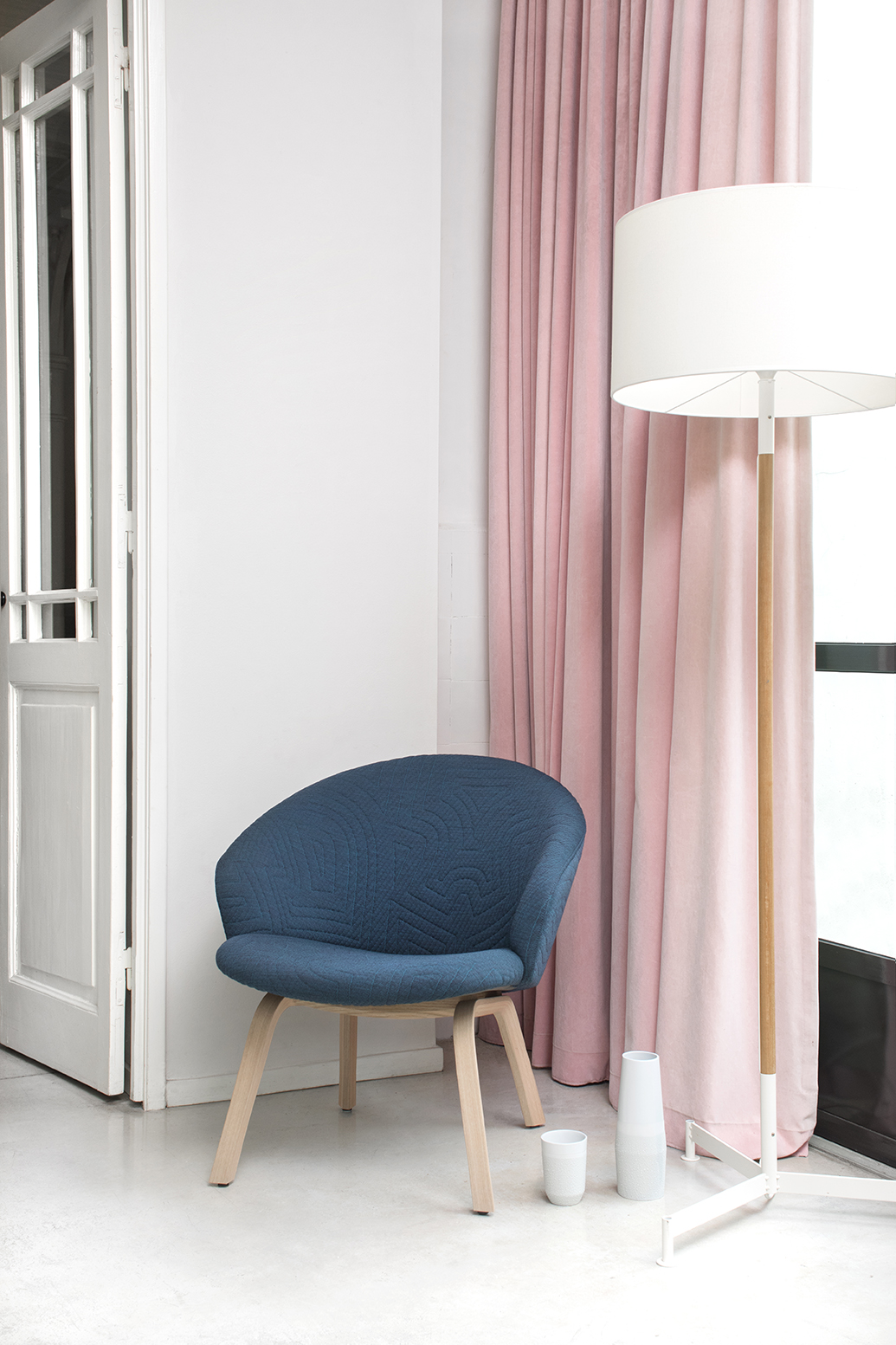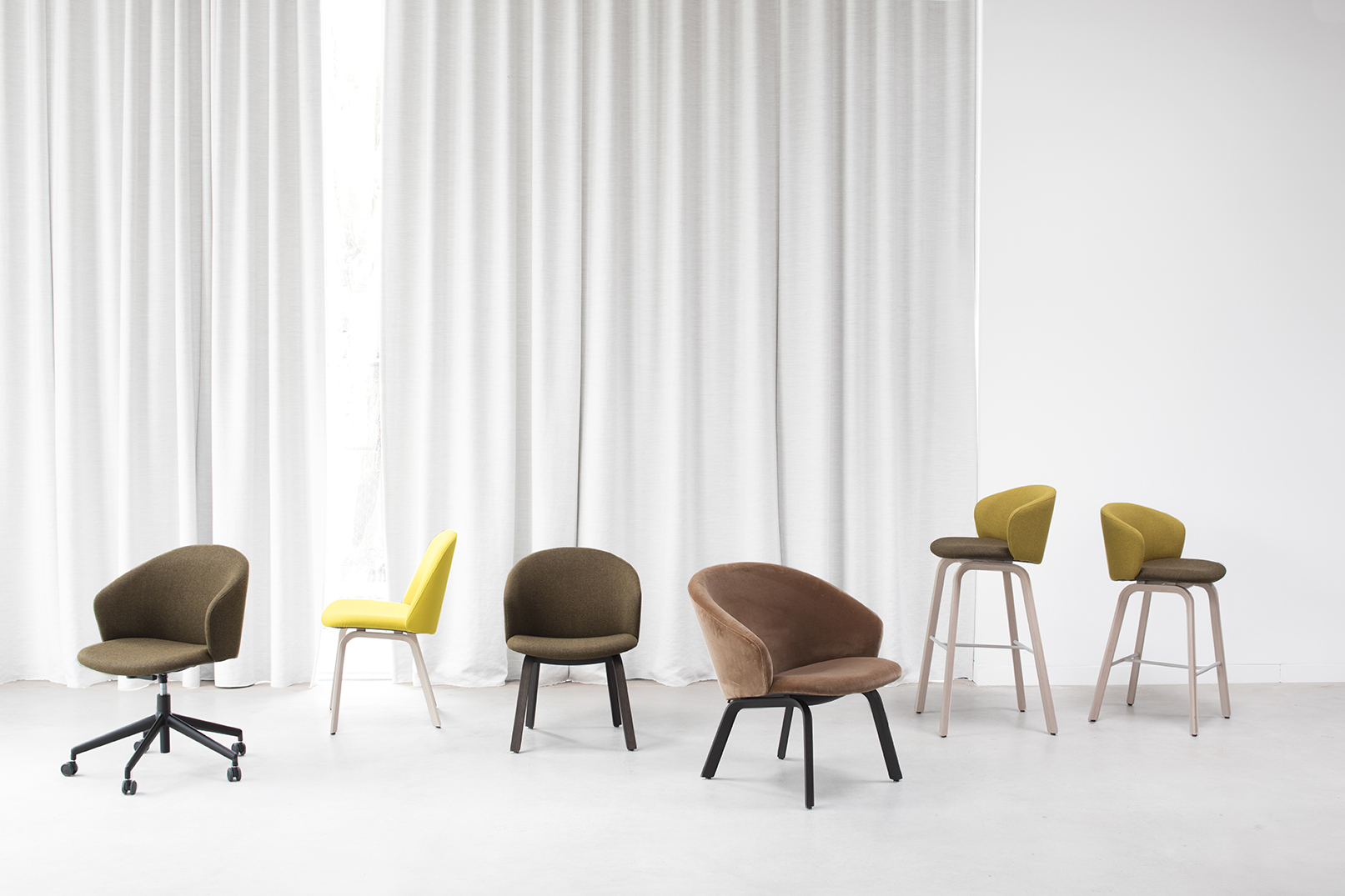 All our products are provided with a product eco passport. This is a clear overview of the product, with the composition of the materials and their percentages by weight.
oak: neutrals (solid, semi-solid, veneer)

1101 oak white

1100 oak natural

1000 oak pure

1201 oak smoke

1202 oak morado

1300 oak black

1301 oak carbon
oak: colors (solid, semi-solid, veneer)

1200 oak grey

1400 oak terra

1401 oak burgundy

1500 oak moss

1600 oak ocean

1700 oak dijon
oak: neutrals (solid, semi-solid)

1101 oak white (oil)

1100 oak natural (oil)

5100 white (RAL9010)

5200 grey (FN.02.77)

5201 quartz grey (RAL7039)

5300 black grey (RAL7021)

5301 black (RAL9005)

5404 rust (custom Arco color)

5503 deep green (RAL6007)

5603 deep blue (RAL5004)

5403 wine red (RAL3007)

5703 deep brown (RAL8022)

5600 slate blue (RAL7042)

5400 clay (C8.20.40)

5702 mustard (E4.30.40)

5604 ultramarine (RAL5002)

Aluminum

a.MO

b.HZ

d.NG

b.HB

b.EG

b.CL

a.BR

a.ZW

b.AC

c.JD

c.AB

c.BL

d.SK

Febrik by Kvadrat

Kvadrat

De Ploeg

Camira

Medley