IMM Spring edition | New designs
IMM Spring edition at Design Post Köln. A four-day event with new designs including a chair by Jonathan Prestwich, a new base for the Kami by Joost van der Vecht and a new extendable table by Arco design studio.
New chair | HomeWork
HomeWork is a new chair inspired by a desire for flexibility. Specifically, how can we adapt the homefor work purposes? Or vice versa: how can we make the office feel more like home?
Designer Jonathan Prestwich – a frequent Arco collaborator –developed HomeWork to serve both these needs.Thanks to its optional wheels, HomeWork provides the mobility of an office chair, great comfort and a friendly design, reminiscent of home.
Speaking of which, it's also suited to our collective home, the planet. It's easy to reupholster, built to last a lifetime, and made of 95% biobased materials (version without the wheels) meaning less environmental impact.
HomeWork. A chair for every environment.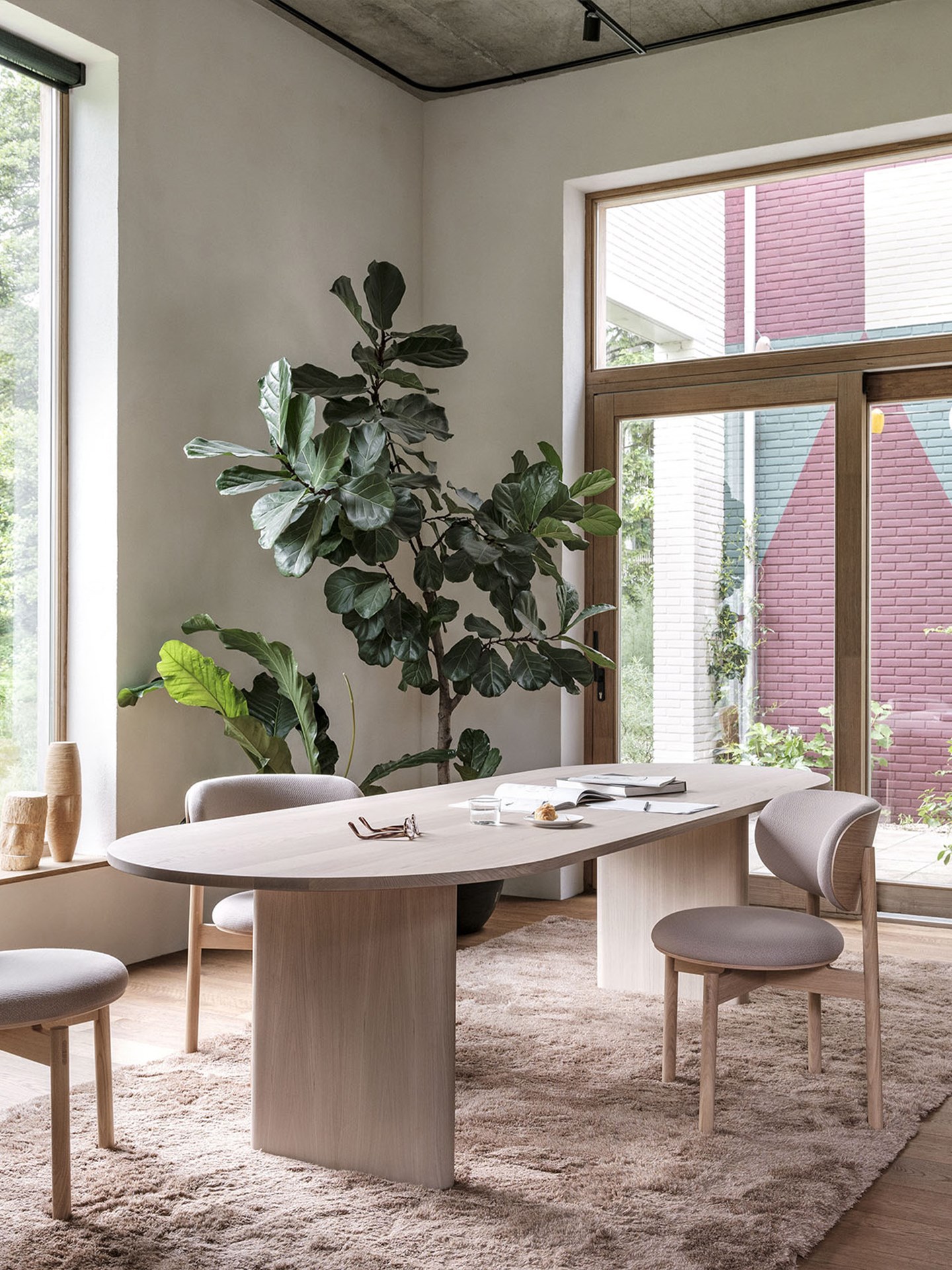 New base | Kami 
The Kami is an update of an existing design.
This particular iteration features a new column, more appropriate for residential use. This allows you to easily position chairs around the table, adding an extra level of versatility to an already modular, hyper-responsive design.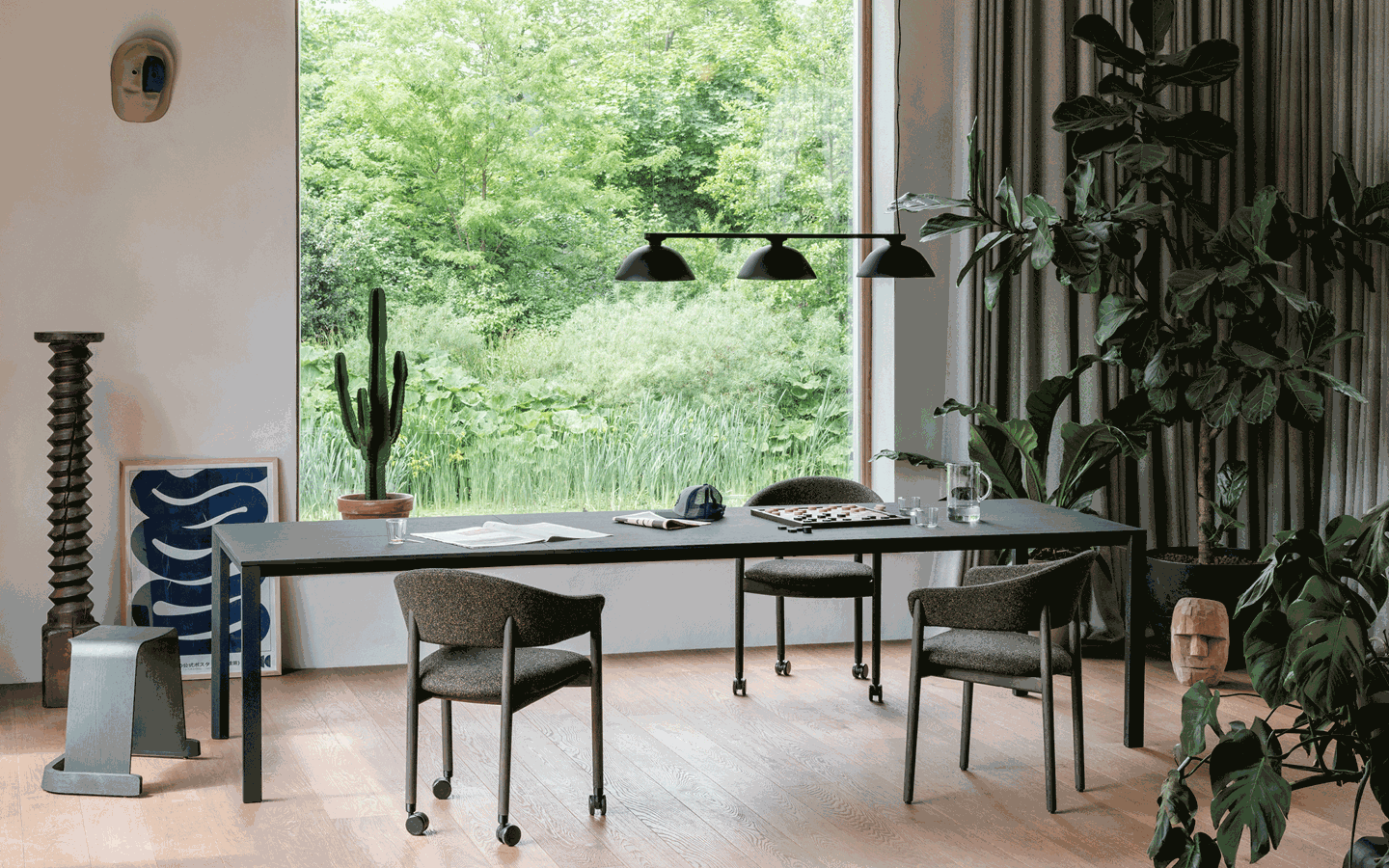 New table | Extend
With its timeless, compact, and minimalist design, Extend slots into any room, whatever your aesthetic or spatial requirements–even urban homes or studio apartments. Its simple form means you can match Extend with various chairs, including the boldest of designs. Meanwhile, this commitment to understatement continues in the invisible seam, as well as a wood grain that runs the full length of the table. In other words, it doesn't appear to be an extendable table until you extend it.  
But it's subtle looks hide an immodest capacity. Extend can be extended by a full meter. So, when your small room welcomes a big crowd, Extend is ready to accommodate. 
In keeping with all of Arco's range, Extend is skillfully constructed and built for longevity. Its design is based on the Duramas principle. This is a sandwich-like construction of premium quality solid wood, bonded to a light and renewable core (for example, poplar). The result is more stability, and because we use hardwood sparingly, an even longer product life.
As with every Arco piece, Extend uses certified wood (FSC/PEFC/STIP) and water-based lacquers.
Extend. Beauty doesn't need to shout. 
Photography by Inga Powilleit