Within a year of having met for the first time, Icelandic designer Gudmundur Ludvik (1970) and Arco presented the first result of their collaboration. Ludvik explains the thoughts and the processes behind the Close chair and reflects on his craft.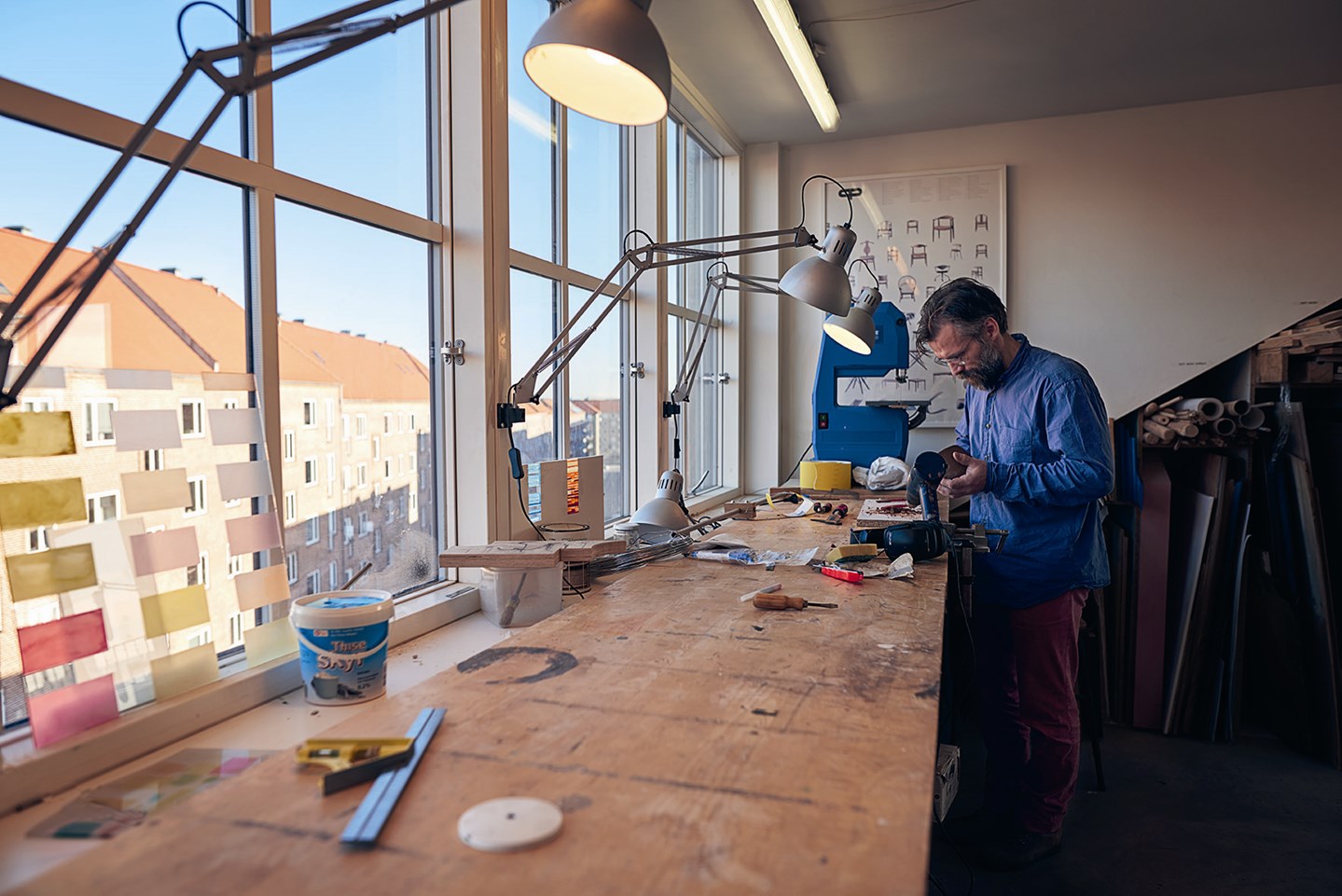 As a teenager Gudmundur Ludvik used to work in the construction business in his native Iceland during the holidays. Ludvik: "I found out that working with my hands is what I liked best. I was always looking at things to see if I could work out how they were made. I would be visiting someone and suddenly find myself studying the underside of a chair. I was just curious to know how things were put together."
Having trained as a carpenter and working in the construction industry for several years, Ludvik found that he needed a change. He enrolled in the Icelandic Academy of Arts to study sculpture, which a few years later led him to an opportunity to study design in Denmark. It was supposed to be for one year only but soon after arriving in Copenhagen, Ludvik applied to become a fulltime student there. Seventeen years later, he still lives and works in Denmark. He now runs his own studio in the South-East Jutland town of Vejle, as well as an industrial design company in Copenhagen.
Inspired design
When asked where he finds inspiration, Ludvik goes back to the curiosity he had as a child: "I want to find out how something works, seeing if it can be done differently and better, or creating something that fulfils someone's needs. It doesn't matter whether it's a chair or a house; I see opportunities everywhere. I like doing stuff that is unfamiliar, new and challenging. I guess that is reflected in my fascination with designs that change shape, like a folding chair or a height-adjustable table, but also in the approach I take. A chair may look like a simple seat on four legs, but there's a lot of thinking behind it: the proportions, the detailing, the construction, how it looks from different angles, durability, aesthetics, optimising the design so that it can be produced more logically… All these things need to be considered and decided in the design process. When I graduated, I wanted to make things that were different and never seen before. I was thinking like an artist. But today I put a lot of value on looking into how can you optimise the process for the right balance between cost and quality.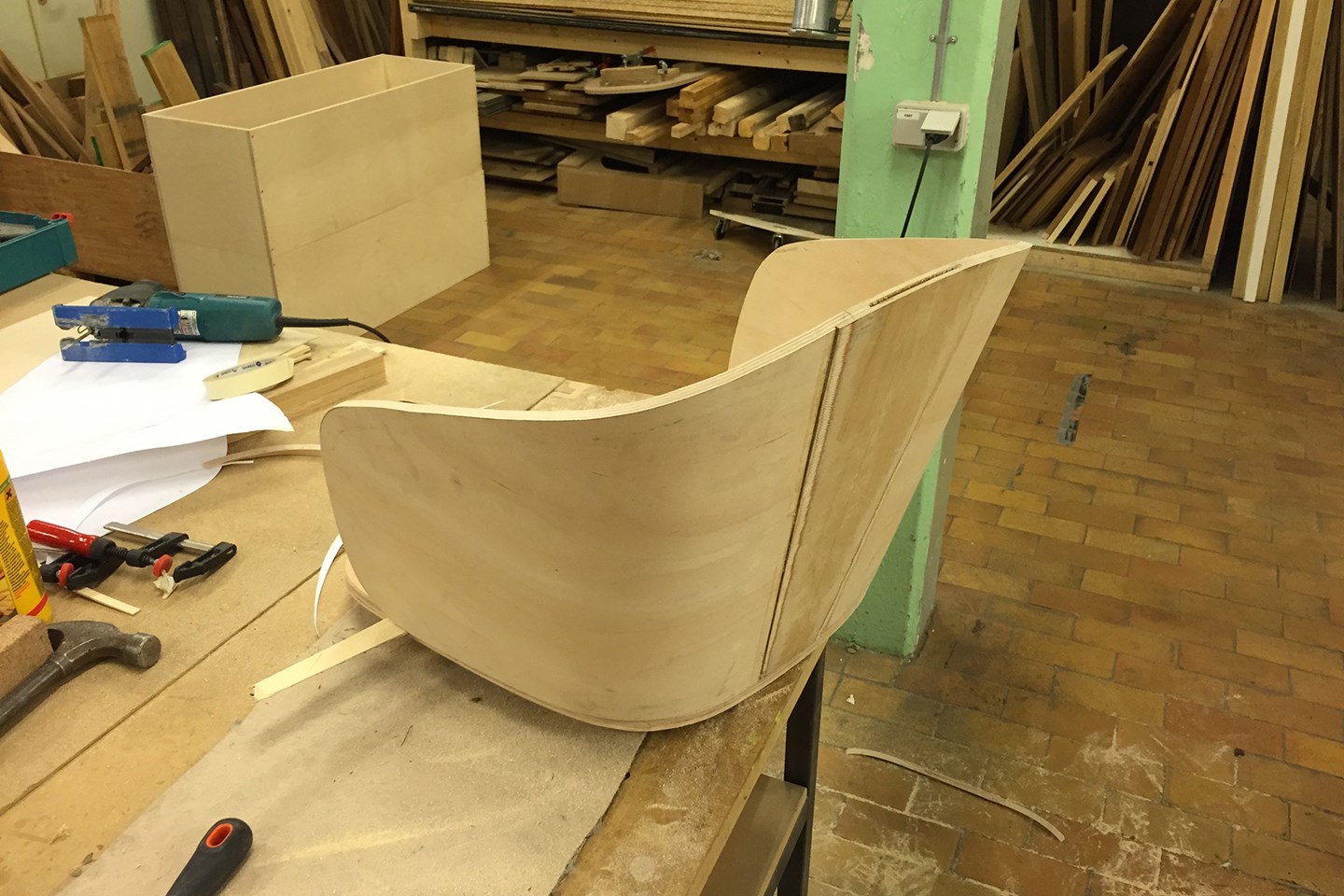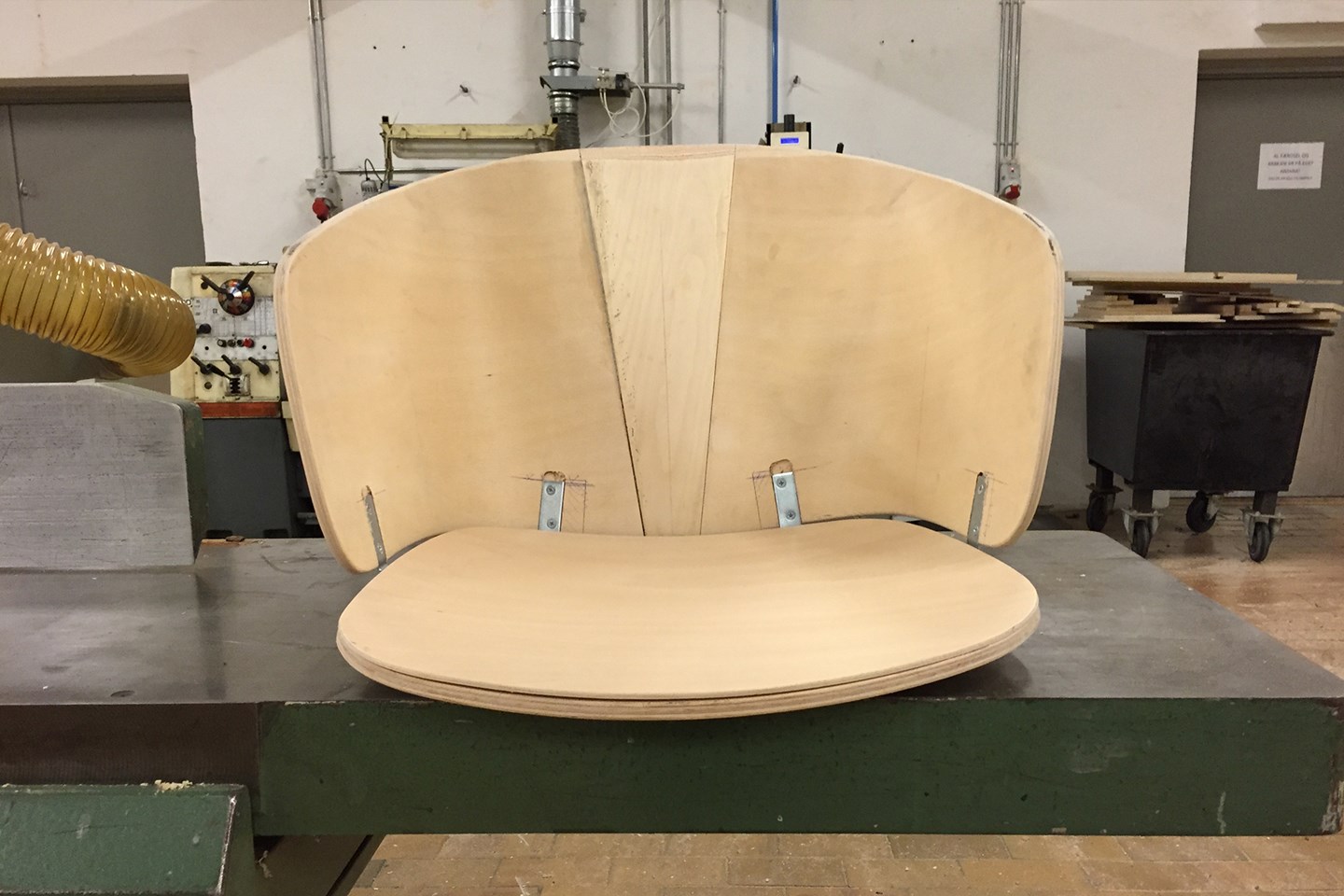 Close collaboration
In 2015 Ludvik exhibited a height-adjustable table at the IMM design fair in Cologne: "With this table I wanted to go where I hadn't been before. It was about seeking challenges and daring to do something without knowing whether it would work out. But it turned out really well; Arco came to see it and our collaboration took off from there. We are still working on the table but in the meantime we started developing the Close chair."
The design process for the first version of the chair lasted less than a year from first brief to being presented at IMM 2016: "Sometimes these processes can take much longer but when things work out and everybody is focused on the project, it can go very quickly. The brief I was given was to design an affordable chair without compromising on comfort and quality. I came up with a number of different ideas and based on the sketches I made, we decided on the right aesthetic and filled in the details, making sure it fit both my own and Arco's identity. Once we found the right direction, I made a prototype, which I took to Arco's showroom in Amsterdam to compare to the rest of the collection."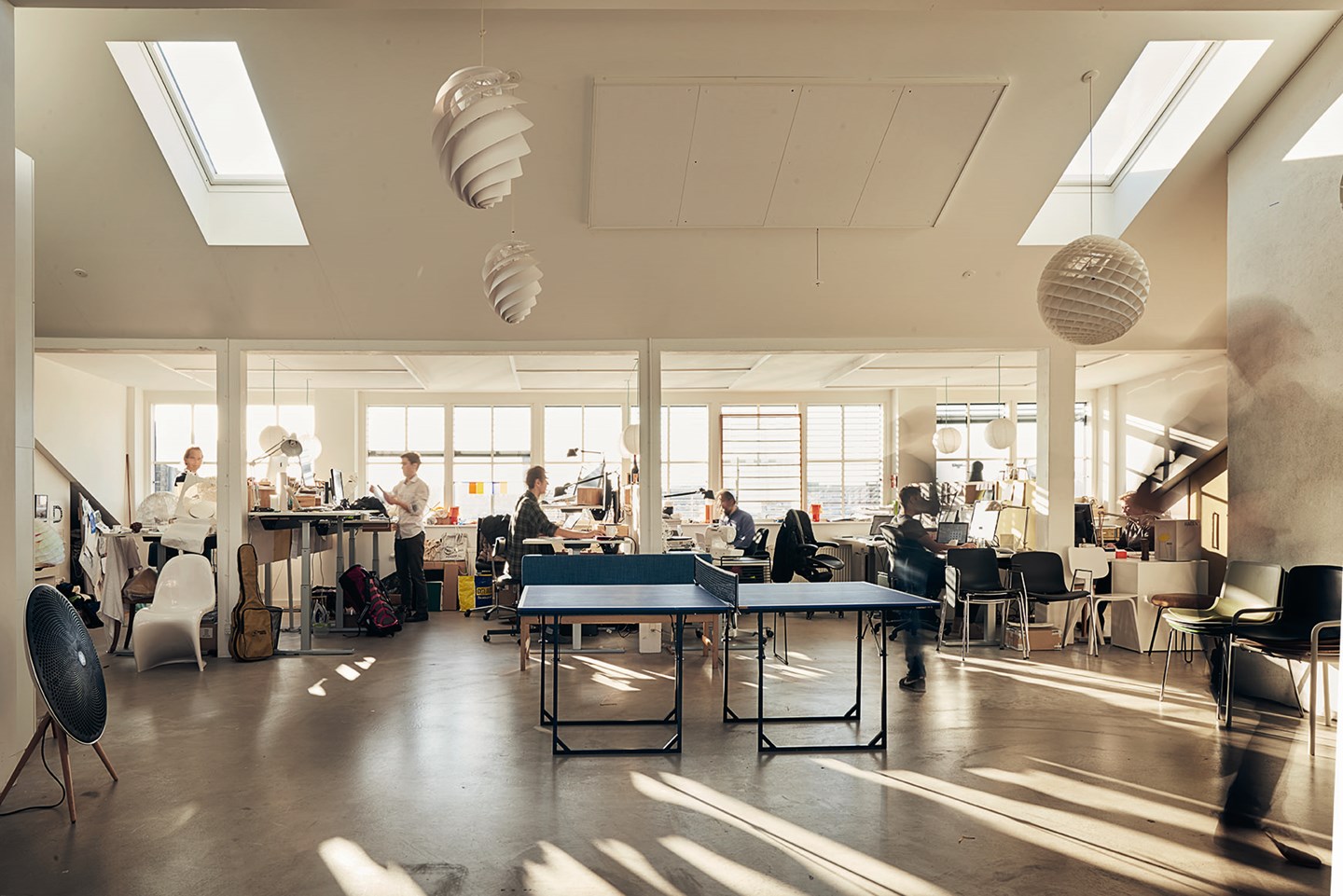 Comfort and movement
As the line between the consumer and contract market is becoming less defined, Ludvik can see his chair fulfilling both needs: "The main thing was that the chair had to enable people to sit around a table in comfort for an extended time, enjoying each other's company, eating, reading, talking, working… Whilst comfort was an important consideration, we were careful not to make the chair feel constricted; you have your own space but you can still move around.