For the love of wood
At Arco, we strive to become more sustainable every day. We're not saying that because it's trendy. Sustainability is in our DNA. It has been for years. We work with a long-term perspective, making furniture for you, your children, and grandchildren. And we like to build life-long relationships with our customers and suppliers. 
We put our all into making sure we continue to manufacture at our own factory in Winterswijk. And we're well on the way to 100% circularity: for every new design we focus our attention on closing the material cycle loop. We adhere strictly to EU ECO label norms. We only use waterbased lacquers and stains. And we're always on the lookout for more sustainable alternatives.
Wood is our favourite material. We love its character and figure. And the feeling you get when you run your hand over it. Nearly all our tables are made from wood. Not only because it's beautiful, but above all because wood is sustainable. Wood is reusable and stores huge amounts of CO2. For example, a 280 cm Base table contains 149 kilos CO2. As a comparison, that's enough to compensate for the emissions of a middle-range car driving 1,252 km.
As a business with the STIP quality mark, we get our wood – American walnut included – from sustainably managed, FSC® and PEFC certified, European forests. In these sustainably managed forests, logging is carried out responsibly. As a result, the trees have more space to flourish, get more light, and grow faster. And growing trees absorb more CO2. Read more below about our working practices.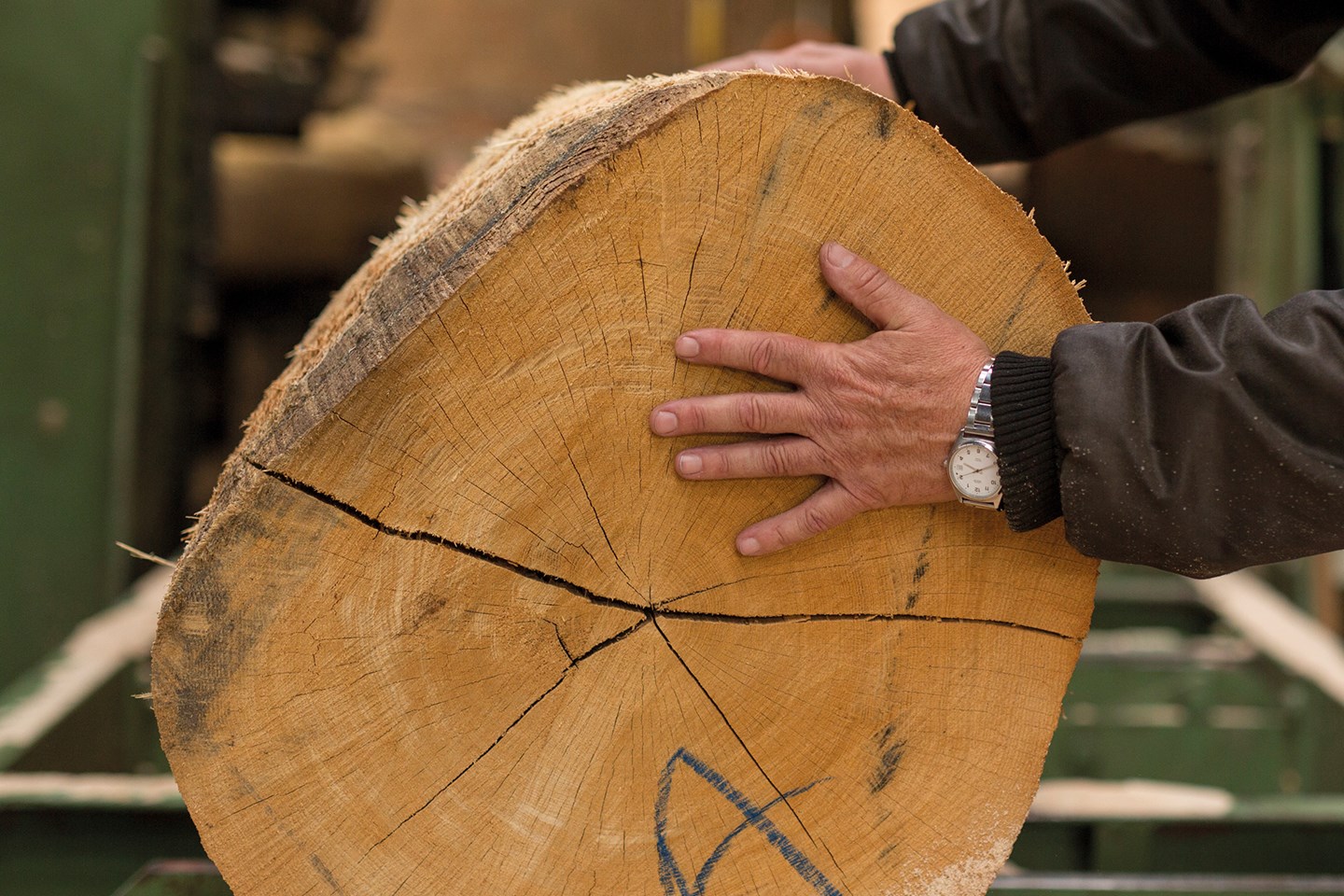 Solid Wood: Local Wood
Local Wood is wood from the region around our factory in Winterswijk (the Netherlands). We only work with local partners, including for drying and sawing. Nature stays visible in Local Wood because knots and colourings give furniture its individuality.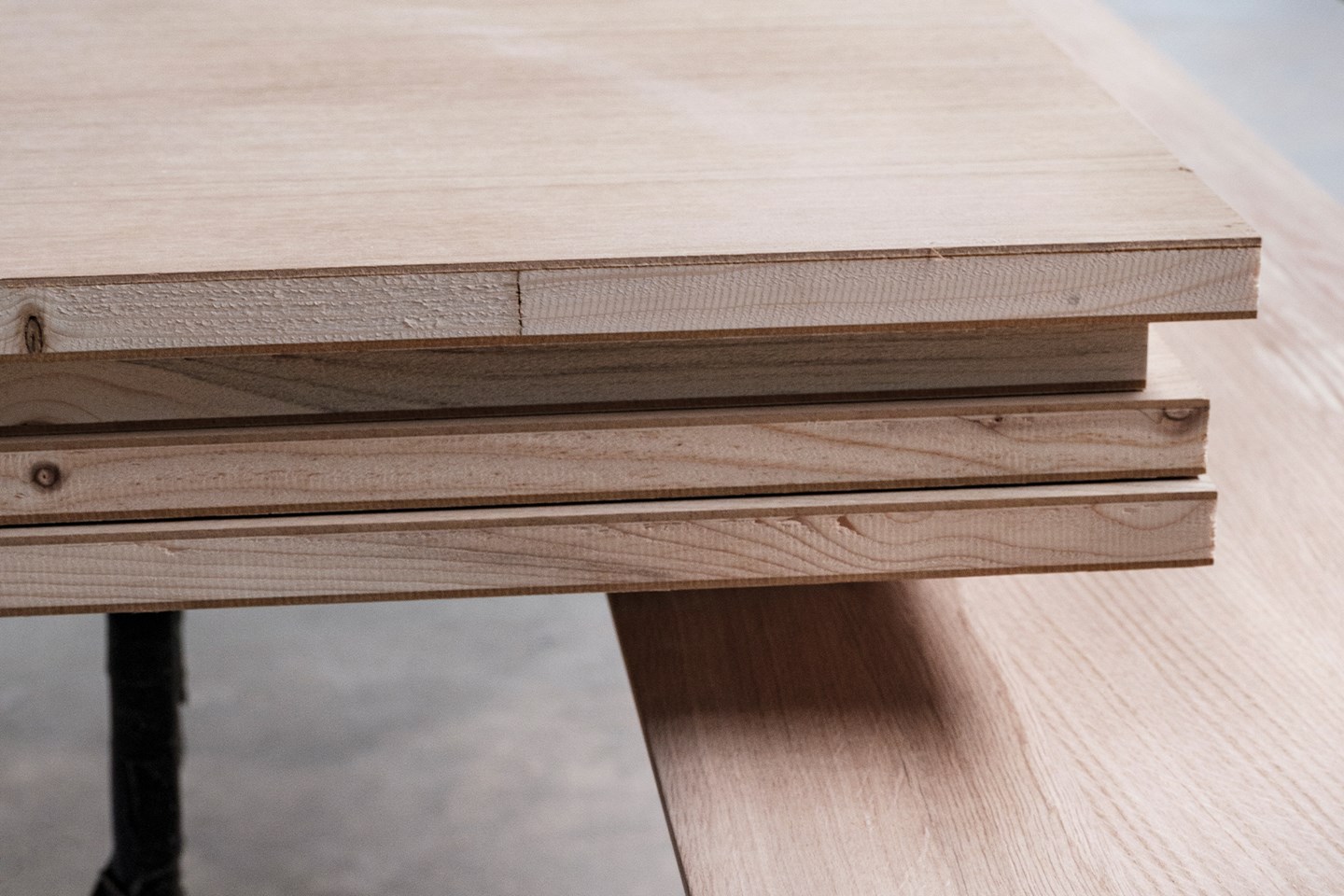 Semi-solid: Duramas
Duramas is composed of a thin layer of premium-quality solid wood bonded to the top and underside of a supporting core such as poplar, to create a highly stable sandwich construction. This provides an economical use of high-quality wood. The top layer is robust enough to be sanded and re-finished with oil or lacquer.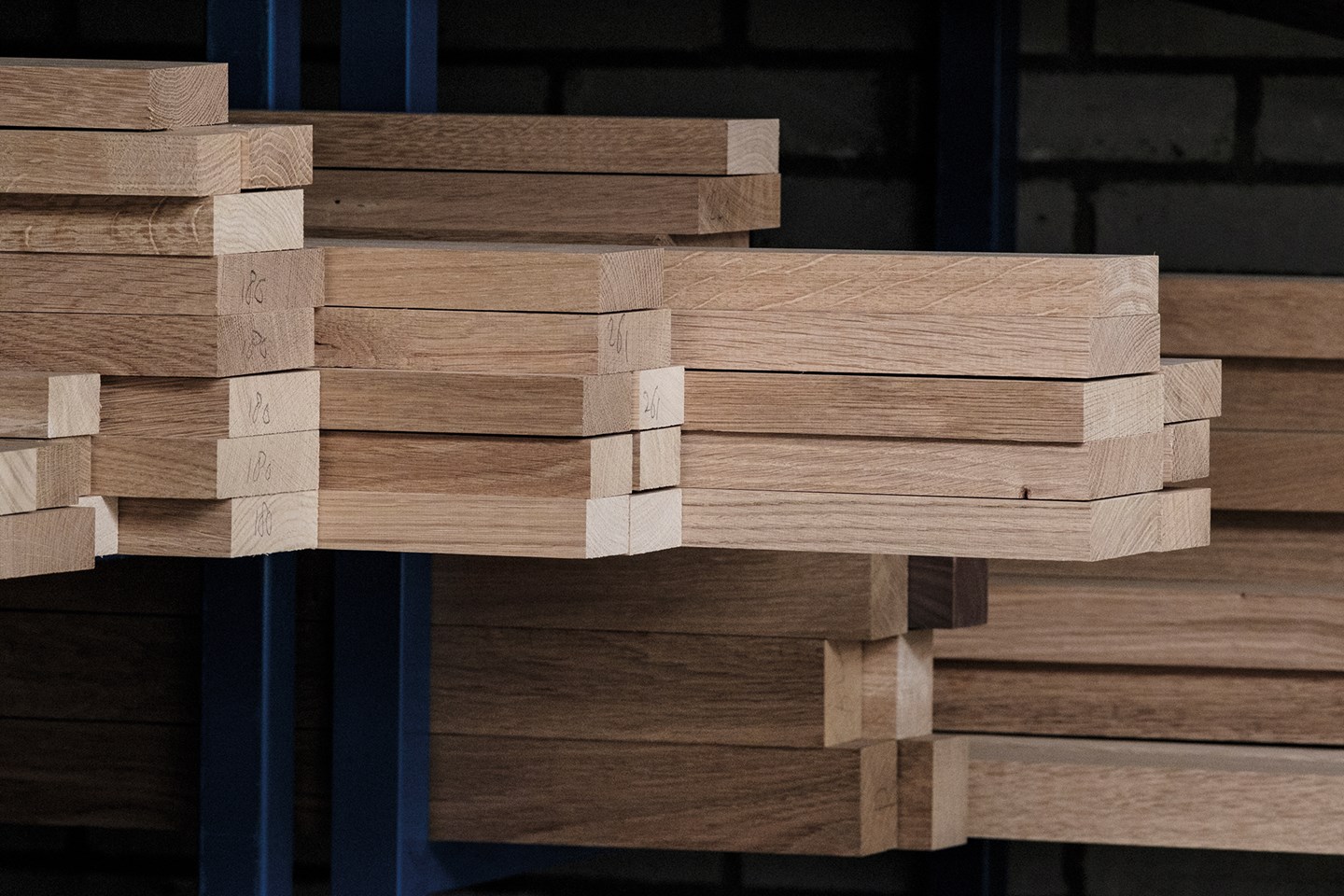 Solid Wood: Arco Premium Quality
Arco premium quality wood is made from bonded layers of solid wood of varying widths. It's finished with mat-natural finish (hereafter N-finish), project finish (hereafter P-finish) or with oil. Arco premium quality solid wood inevitably contains knots, deformations and black spots, but none of this is visible. But it may occur on the underside of a tabletop, for example.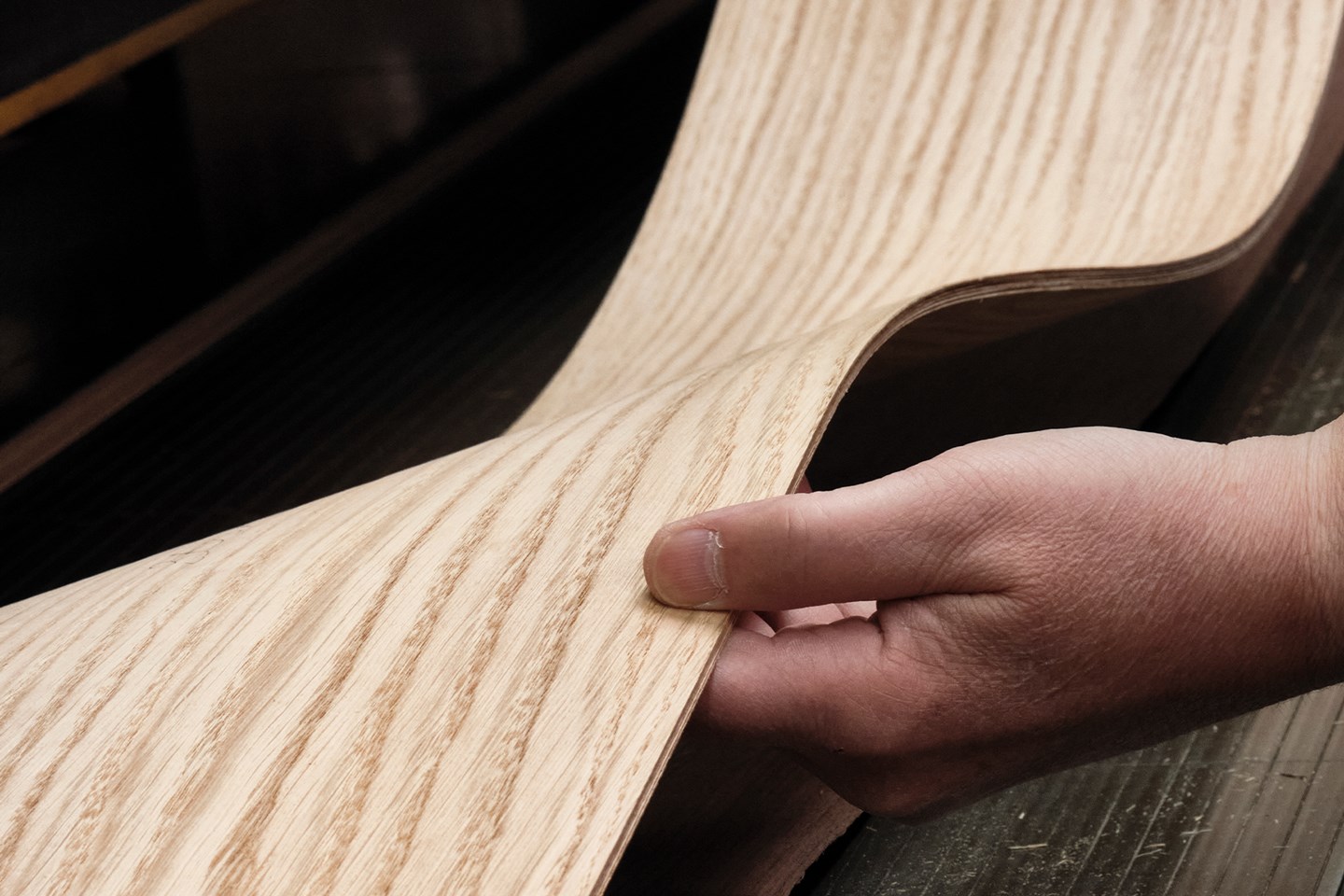 Veneer
A veneer is a very thin layer of wood, bonded to a substrate. Veneers are real wood with all of its warm look and feel. But it hardly 'works' (shrinking and expansion). We apply our veneers in mirrored sheets. This creates a visual repetition of the grain ensuring a balanced pattern across the wood's surface.