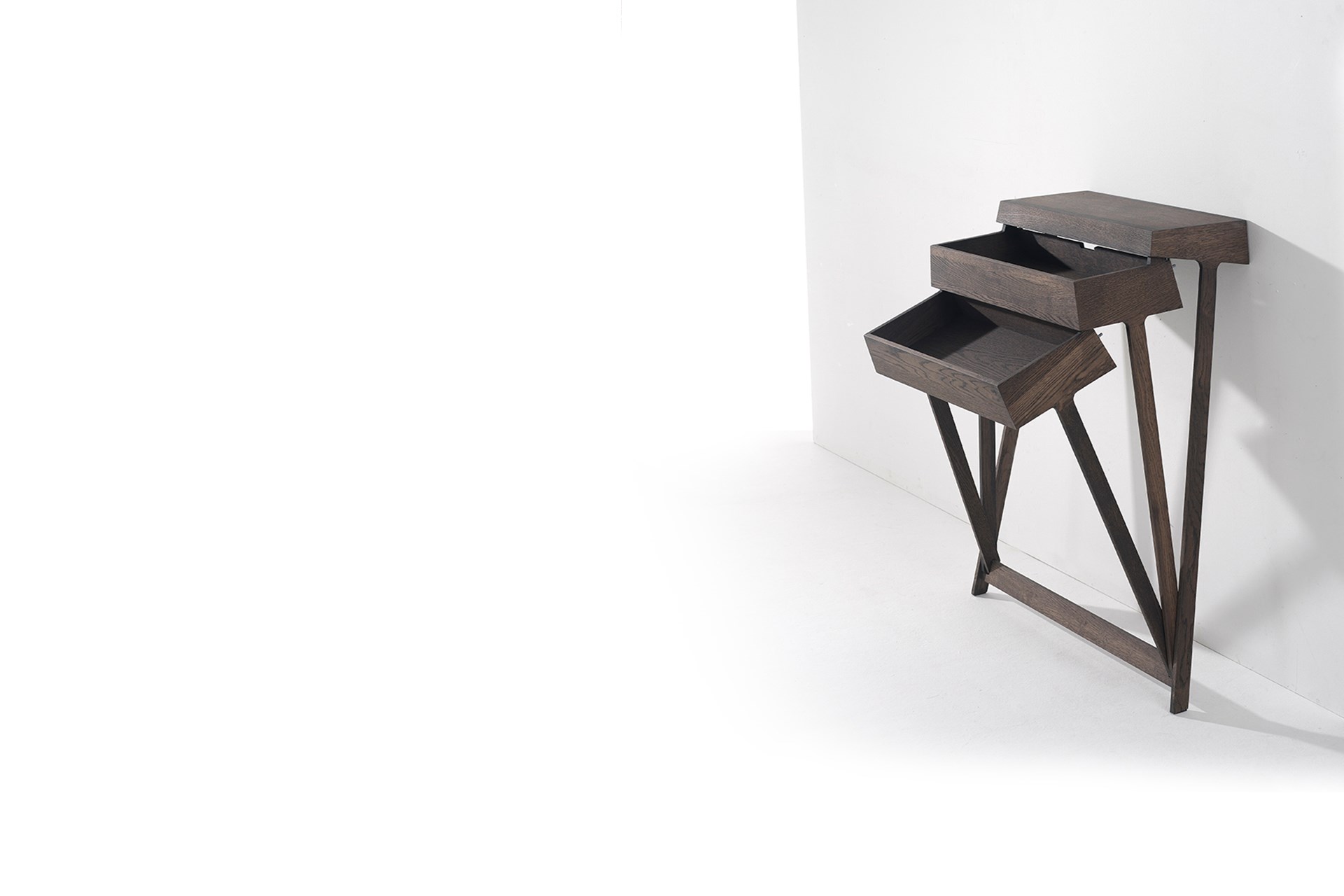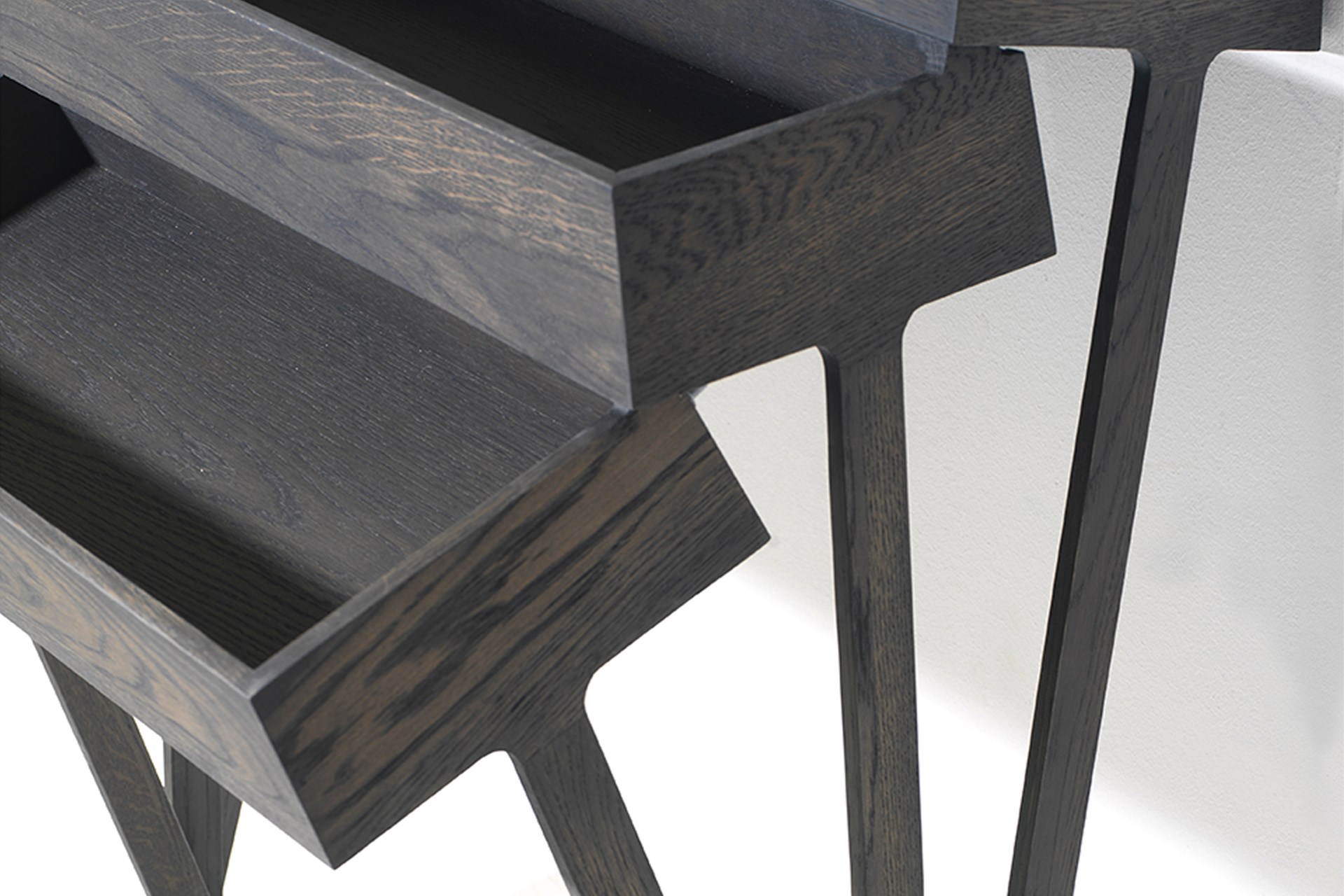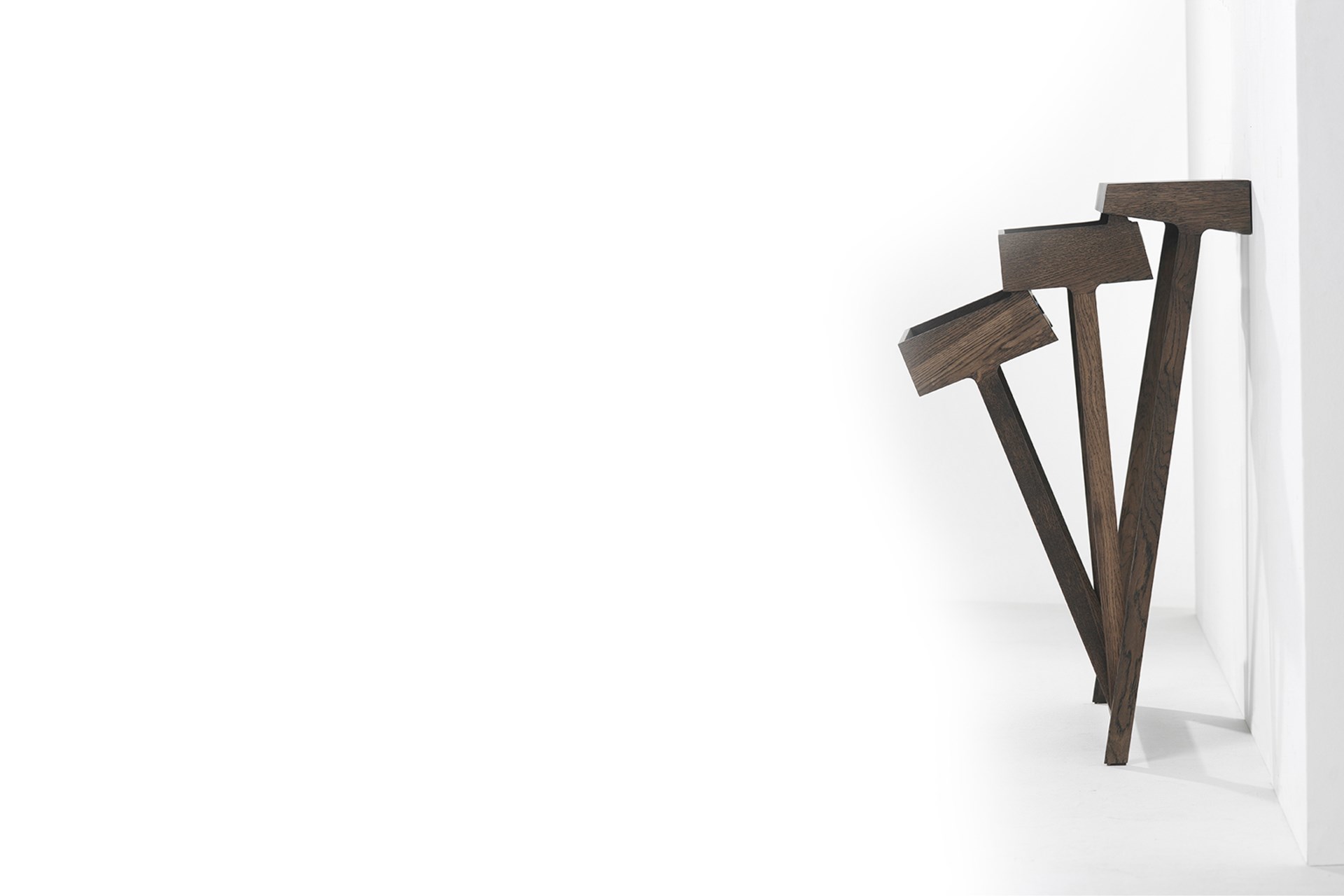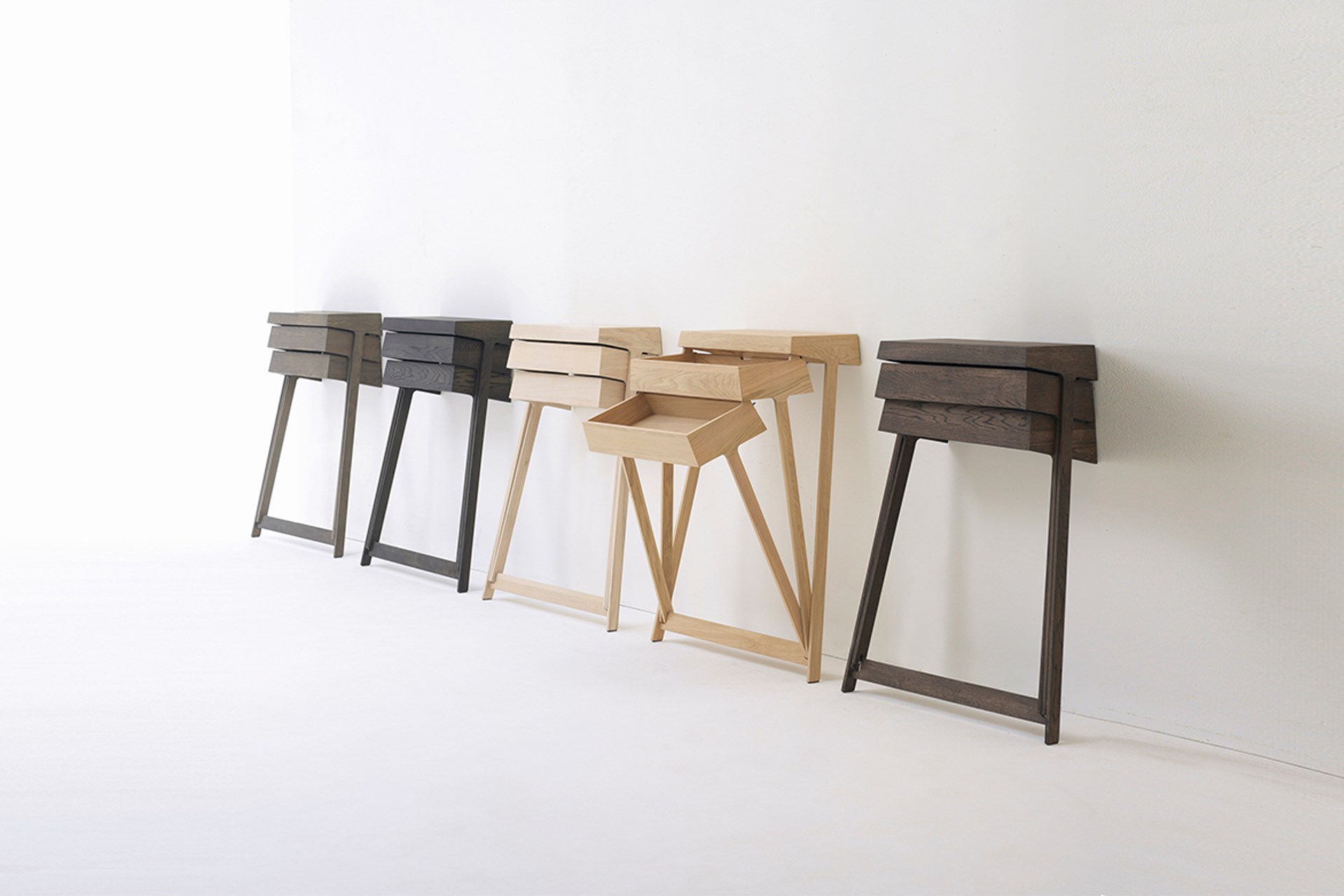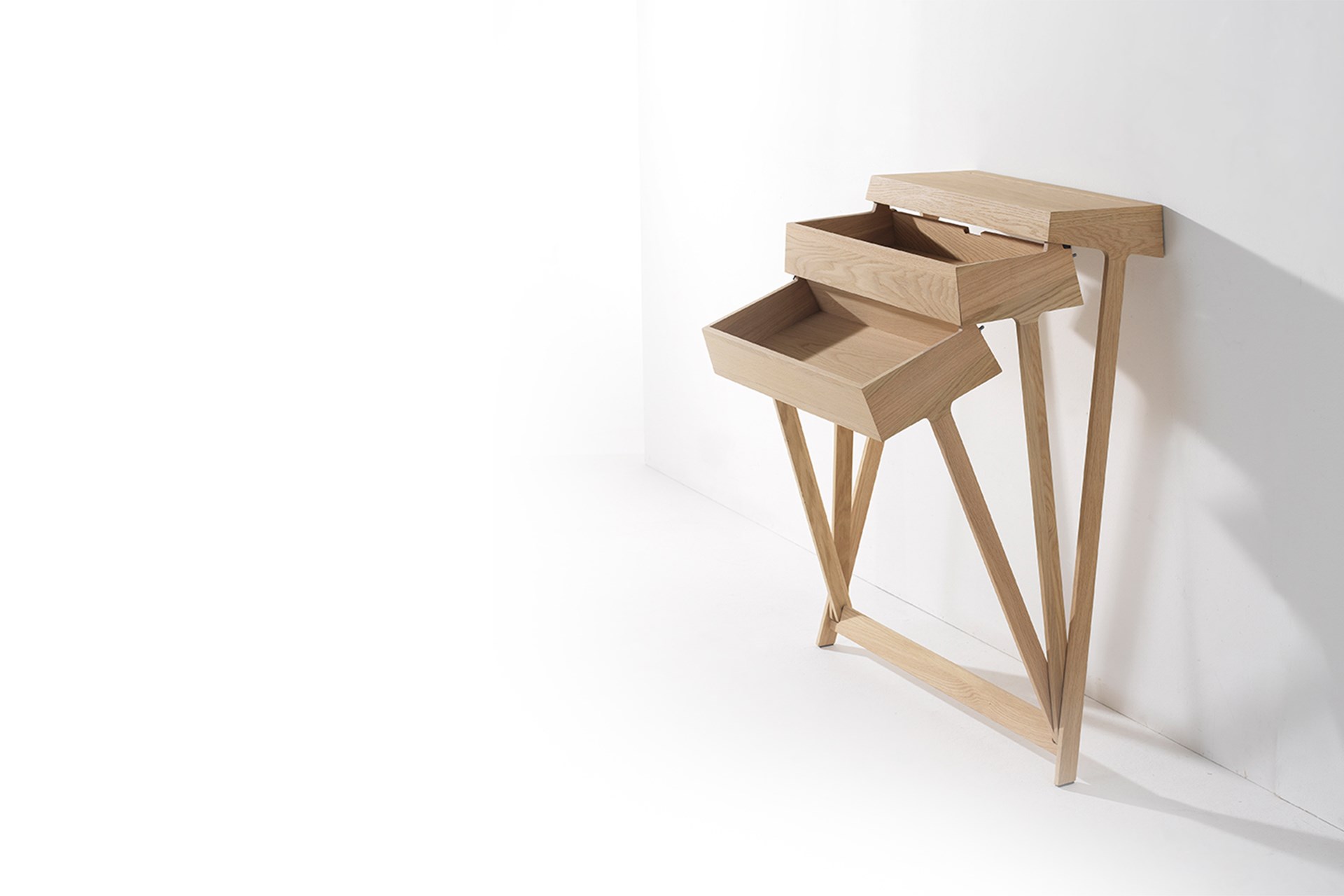 Description
Pivot is a solid wood cabinet which is built on tall legs and features two drawers. The innovative aspect of this cabinet is the fact that the drawers can hinge, making it possible to open both drawers at the same time, which is impossible with a conventional set of drawers. This surprising cabinet is ideally suited to storing small items and everyday necessities in order to make sure these are always in the same place. Very useful during morning rush hour at home!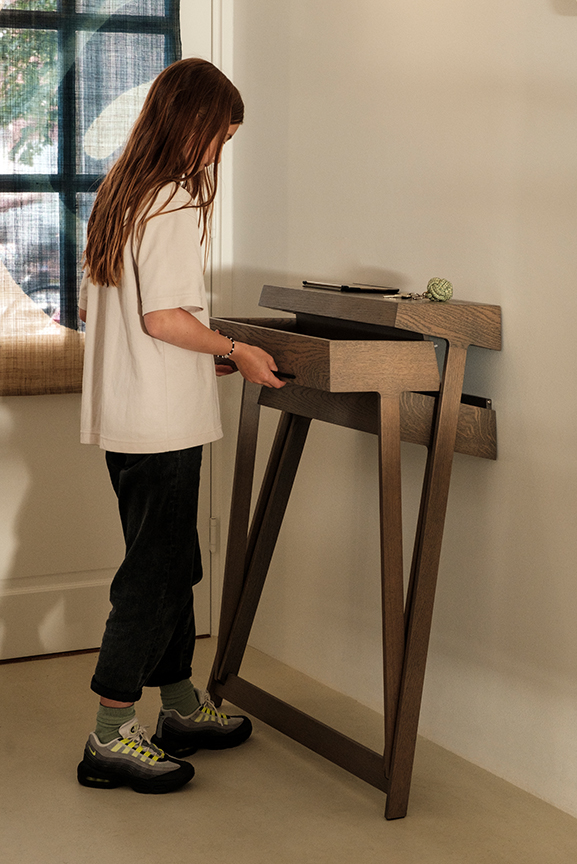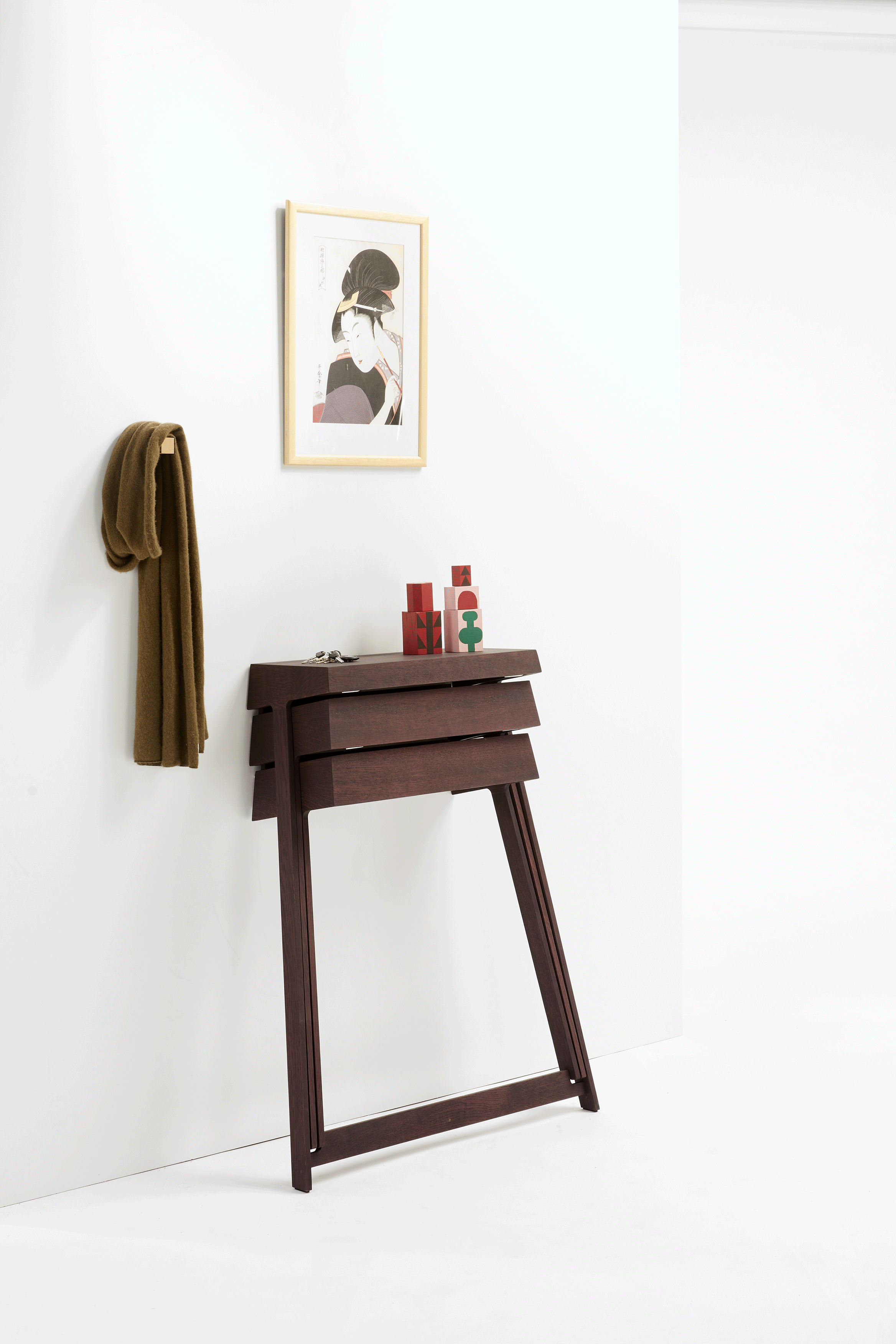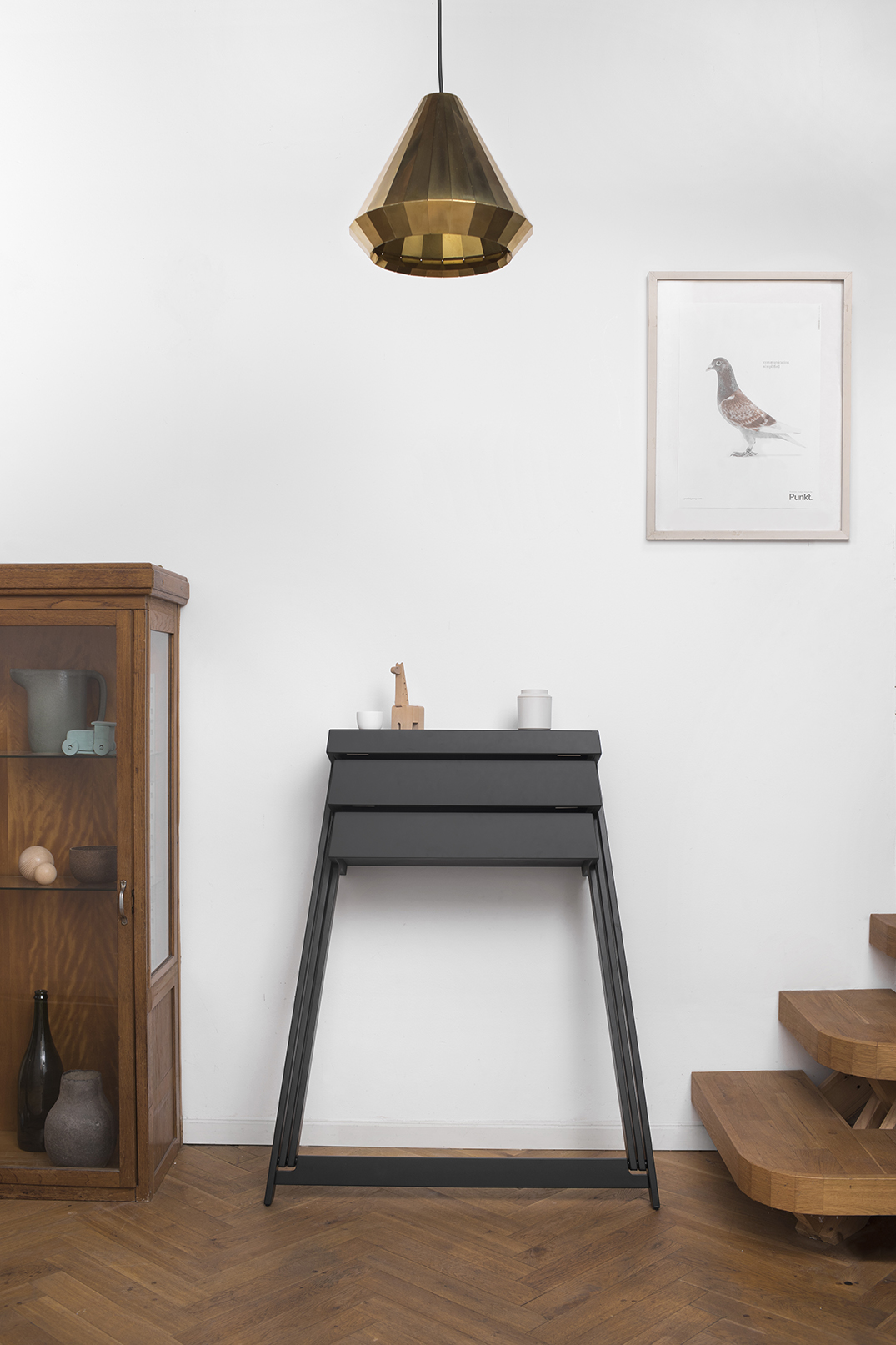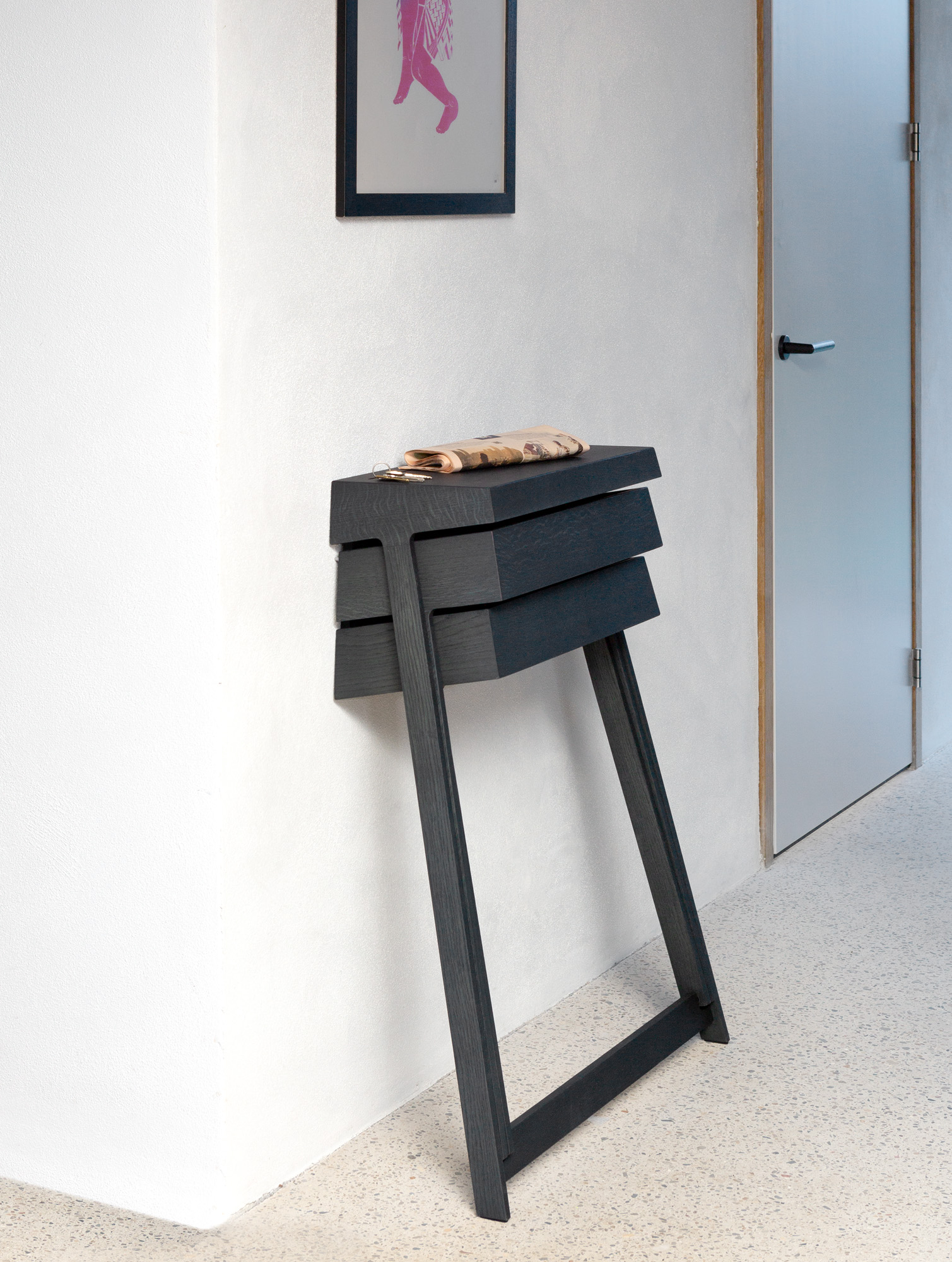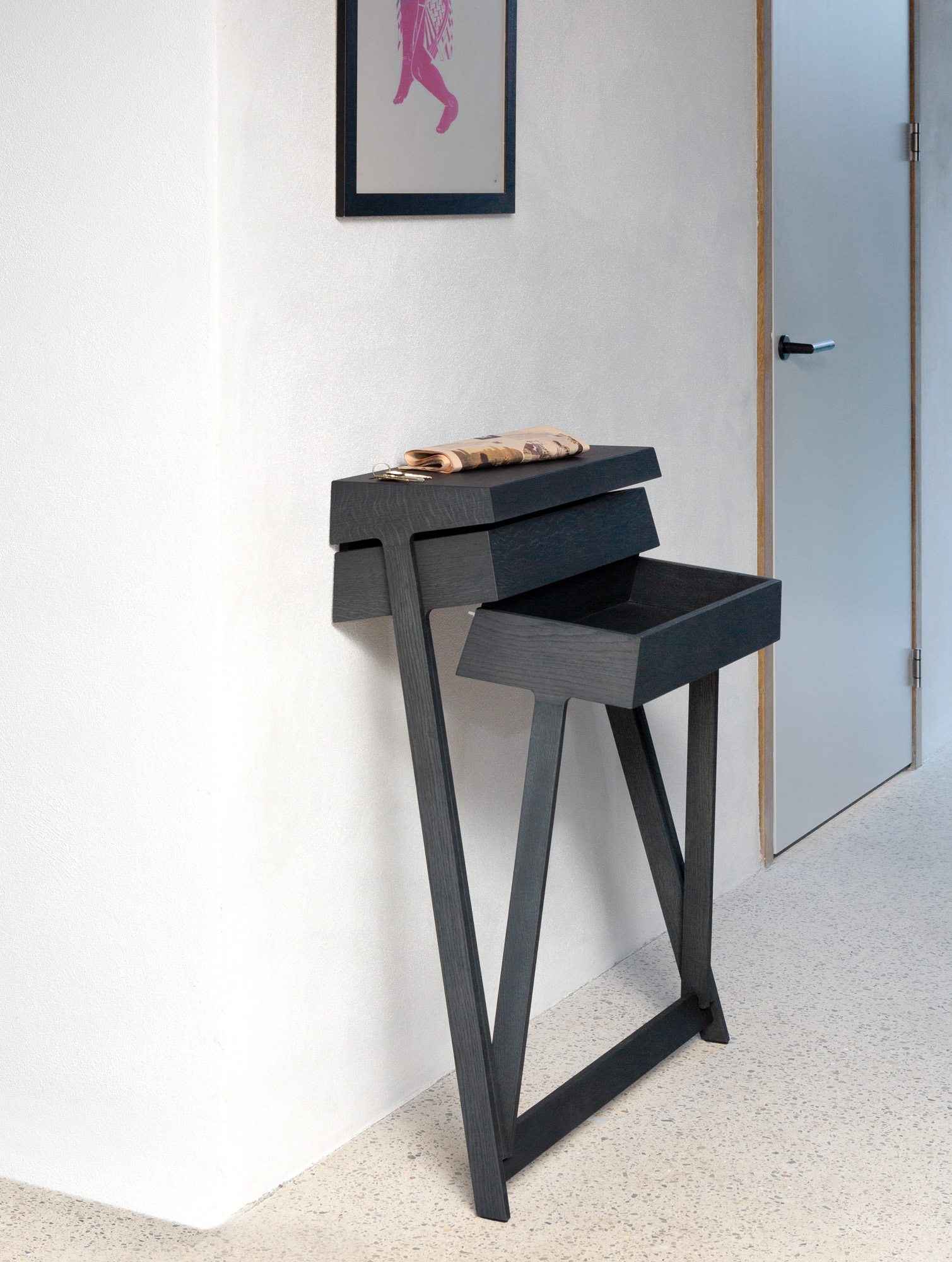 Every person has different desires and needs and every situation needs a different approach. It is accordingly no more than logical that we adapt our tables in line with what you wish: to the appropriate length, width, height and with the desired finish.
All our products are provided with a product eco passport. This is a clear overview of the product, with the composition of the materials and their percentages by weight.
oak: neutrals (solid, semi-solid, veneer)

1101 oak white

1100 oak natural

1000 oak pure

1201 oak smoke

1202 oak morado

1300 oak black

1301 oak carbon
oak: colors (solid, semi-solid, veneer)

1200 oak grey

1400 oak terra

1401 oak burgundy

1500 oak moss

1600 oak ocean

1700 oak dijon
oak: neutrals (solid, semi-solid)

1101 oak white (oil)

1100 oak natural (oil)