Re-volve
Close Plus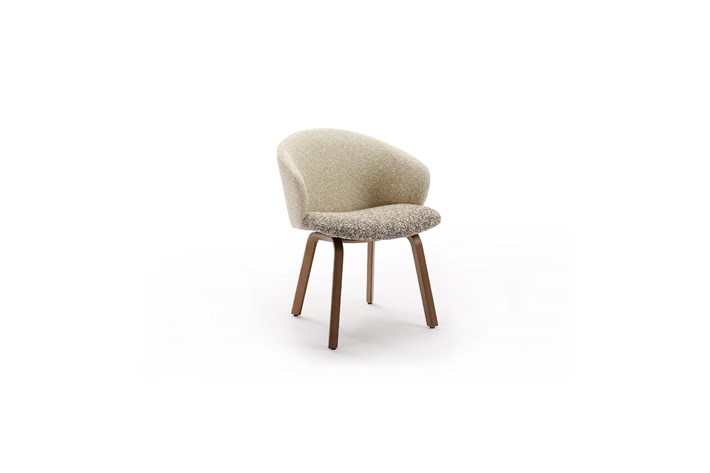 Close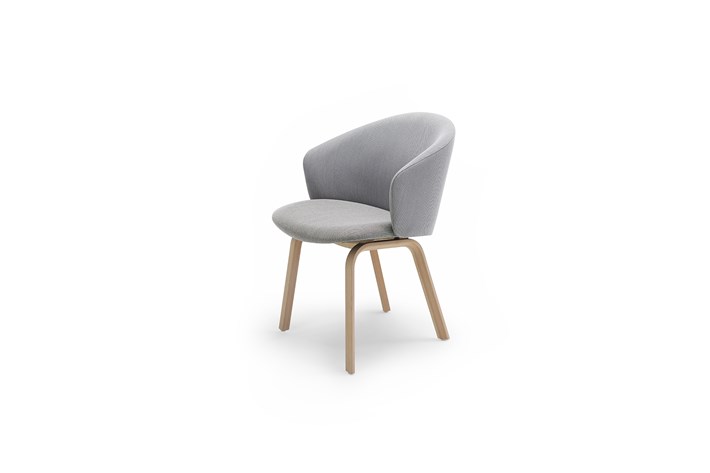 Ease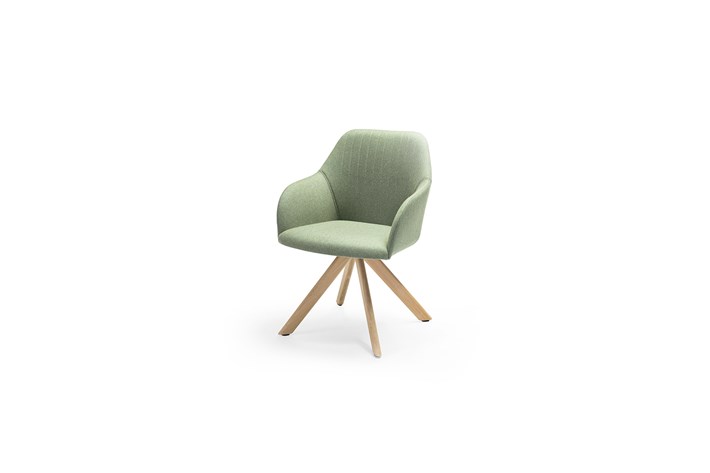 Flux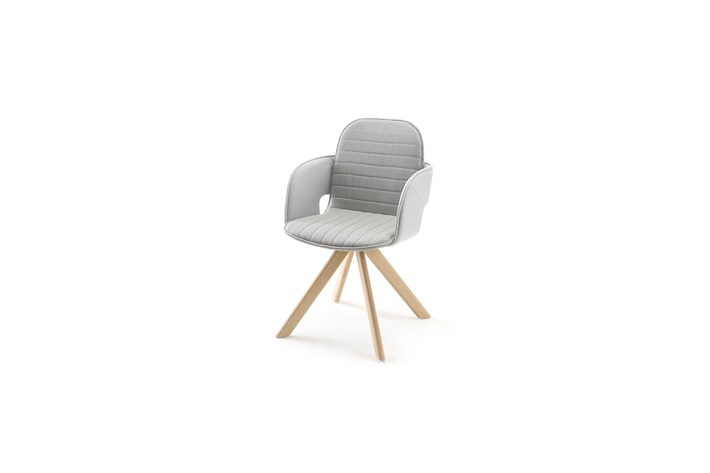 Frame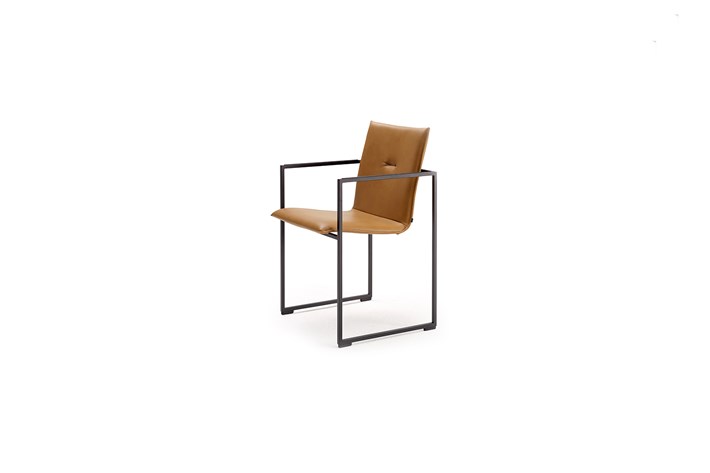 Frame II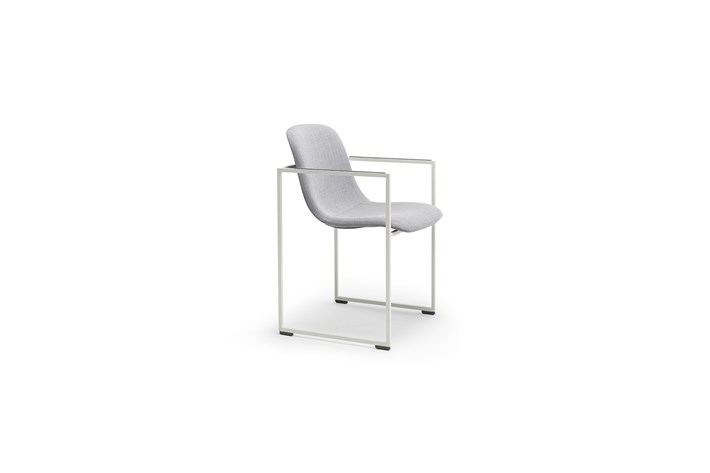 Sketch regular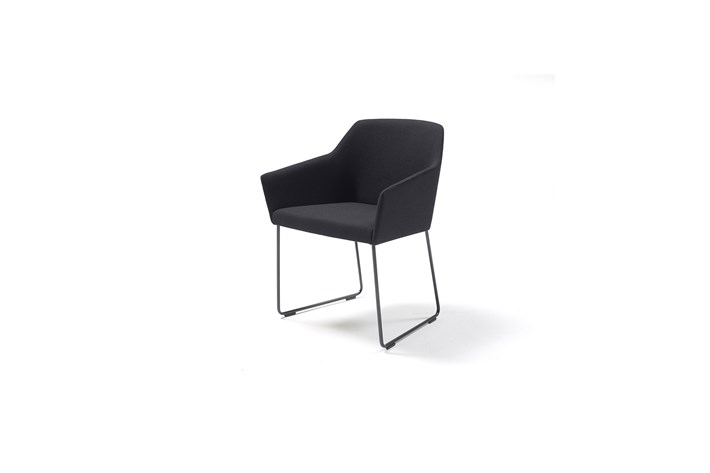 Laze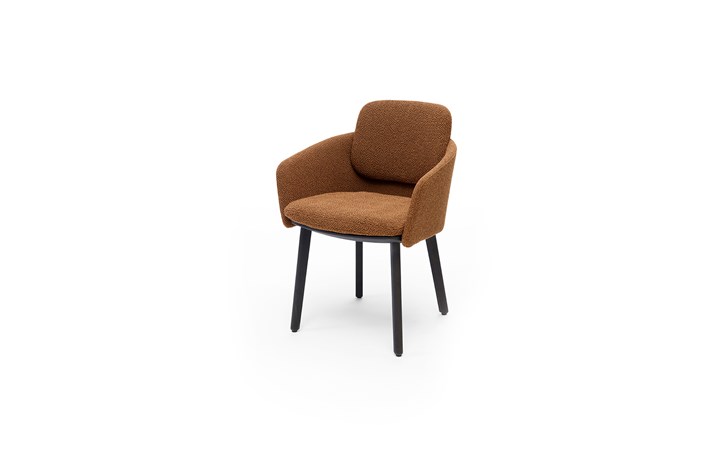 Home-Work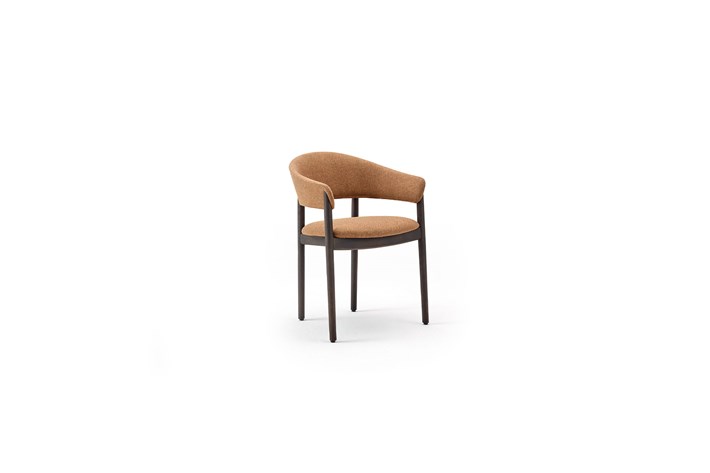 Design dining room chairs for every occasion

Design dining table chairs for home
Dining room chairs provide an attractive setting for all special moments at the table with friends and family. A dining room chair is therefore not only a functional piece of furniture, it is an addition to your interior. It exudes a certain style that has been put together according to your hand. Arco is happy to help you put together your dining area according to your wishes. View interiors where Arco's chairs can be seen.
Dining room chairs design: How do you make the choice?
Dining room chairs complete a room and are an important element of the atmosphere in the living and dining room. Arco offers a wide range of dining room chairs that can be put together according to your own wishes in colour, materials and design that match your wishes. Whether you are dealing with a modern interior, industrial interior, timeless interior, minimalist interior or rural interior, the chairs and dining table should compliment each other. This is a fun and challenging job.
Same seats or different ones?
In the living and dining room you can choose to mix different styles for a playful set. On the other hand, that playfulness can also be created by maintaining one style and applying different colors and fabrics to it.
Dining room chairs with or without armrests
Dining room chair with armrest or without armrest is a choice that often has to be made. Chairs with armrests are generally seen as more comfortable, they offer extra seating comfort and support for the arms. They are also often of a larger size. Chairs with armrests take up more space at the table and affect the number of chairs that can be placed at the dining table.
Dining room chairs without armrests give a more spacious feeling at the table. A nice view is created and can be a solution to deal more effectively with the space if that is where the challenge lies.
Material use of dining room chairs: Comfort or minimalist?
Do you opt for wooden, leather or fabric dining room chairs? Each material has its own unique character and gives the chair its own chosen identity. It is also possible to combine all three in one chair. Curious about all possible materials, view our materials page for more information.
Leather dining room chairs
Leather is a natural, durable and strong product with a lot of character and is very suitable for upholstering furniture. We offer two leather options in our own collection.
Aniline leather: Aniline leather is provided with a protective layer, but is not completely covered. This way of finishing keeps the natural characteristics of the leather as good as possible. In use, the leather will acquire its own character. This character is mainly determined by the typical shine (patina) that the leather acquires over time.

Semi-aniline and top-dyed leather: These types of leather are not only colored, but also have a finishing layer that partially covers the natural properties. This finish creates a user-friendly surface.
Fabric dining room chairs
Our seating furniture is available in many fabrics from different manufacturers. Amongst others, we work with Kvadrat, De Ploeg, Gabriel and Camira.
Wooden dining room chairs
Arco has wooden chairs and wooden bases in the collection that use oak and beech wood. The seat, shell and base can be stained in different colours. Staining is a technique in which color is applied to the wood, while the wood structure remains clearly visible.
Design of designer chairs
In Arco's dining room chairs collection, different types of design and style can be found in both the seat and the base. Do you choose a chair with a high backrest or a low backrest? Do you opt for organic shapes such as our Close, Laze or Flux chairs? Or just the simplicity in straight lines such as our Cafe, Frame, Frame II, Sketch or Ease? Our wide range of design offers something for everyone.
Color use of design chairs
There is a wide range of colors in fabrics, stain and epoxy to give your chair its own character. The wide range sometimes makes it difficult to choose, but this range does provide a number of options to match your choice as best as possible to your interior. Are you going for a color statement or for a neutral and natural option? Some fabric suppliers deliver designs that make a statement alone through special weaving techniques that give depth to color and fabric.
Use could be made of a neutral undertone and a statement intermediate color. In general, special colors can be sensitive to trends, which is why Arco has timeless and neutral colours: such as light grey, dark grey. These colors are easy to combine and remain timeless.
Various product and atmospheric images have been shared on our dining room chairs product pages to get an impression of beautiful color combinations between the shell and the frame.
Type of dining room chairs
Arco has different types of dining room chairs available:
Leather dining room chairs
Fabric dining room chairs
Design dining room chairs white and black
Minimalist dining room chairs
Dining table Chairs with extra comfort
Wooden dining room chairs
Upholster dining room chairs
Dining room chairs with armrest
Dining room chairs without armrests
Dining room chair with steel base
Dining room chair with wooden base
Dining room chair with wheels / castors
Dining room chair rotatable
Chairs in combination with tables
The combination of our tables and chairs makes the set complete and radiates the character you have chosen, which makes it 'home' and your own.
If you want to lose as many chairs as possible at the dining table, it is often a good choice to choose a table with the legs placed at the ends of the table or a dining table with a leg/column in the middle so as not to compromise on a seating area.
Tables that have a special leg and you would like to keep visible in the room would go well with 'airy' chairs that offer a view.
Our Trestle table is designed in such a way that the table can be placed up or down by a maximum of 6 centimeters (by means of a rotating system), so that chairs with high armrests can always be slid under the table and therefore not be damaged when pushed.
Our collection also includes tables and benches as one collection family, where the design fits seamlessly together and thus forms a beautiful combination. We have the Base table and Base bench, Slim table and Slim bench and the Essenza table and Essenza bench in our collection.
Dining room bench as an alternative
Arco's dining room benches are a smart replacement or addition to dining room chairs at the table. A dining room sofa on one side and a row of chairs on the other. By placing the corresponding cushions, the sofa can be connected to the chairs in upholstery and color.
In our range of dining room benches you will find wooden and steel benches in different styles, with and without arm and backrests, in various sizes. Our wooden options; Base, Slim, Slim+, Close, Essenza and the Arc. The dining room bench with steel base is our Frame bench.
High dining room chairs: The barstool
Are you looking for bar stools at your kitchen island or high dining table? Arco offers various options and versions that may be suitable for your space. The height of the tables can often vary, which is why we also offer bar stools in our collection that are available in two different heights. For example, the Close barstool and the Bock bench are available in a height of 65 centimeters and 75 centimeters.
Our Close bar chair can be put together according to your own taste and has the option of a duo upholstery to make the design extra special. If you also place a low dining table in addition to a high bar/table, it is a great option to combine our Close bar chair with the low Close chairs or Close sofa.
Our Bock bench stimulates an active sitting position and is therefore a playful combination with a high bar of a kitchen island. In addition, the Bock is available in different heights and widths to select as desired.
Dimensions of chairs
A chair needs an average of 60 centimeters in width. This includes the width of the chair and the ideal distance of 10 centimeters between two chairs. After all, you also need space to sit down and to be able to move the chair. A table of 2 meters long therefore offers enough space for three dining room chairs. Dimensions are based on a rectangular dining table with legs at the ends.
4 persons dining room chairs - table with dimensions from 120 to 160 cm
6 persons dining room chairs - table with dimensions from 160 to 180 cm
8 persons dining room chairs - table with dimensions of 180 to 220 cm
10 persons dining room chairs - table with dimensions from 220 cm
Buy design dining room chairs
You can always ask Arco questions about the materials and colors of a specific product:
Call us on 0543 546 570 (Monday to Friday 10:00 - 17:00)

Mail to info@arco.nl

Visit one of our showrooms or dealers to buy or view Arco's luxury, minimalist or comfortable dining room chairs.
View our entire chair collection
In addition to our collection of design dining room chairs, we offer plenty of other options for various needs and spaces in your home. Think of our lounge chairs, armchairs, stackable chairs, benches, flexible workplaces and conference and meeting chairs.
We live to last
Arco & sustainability
Read more
Where to buy?
There are Arco dealers all over the world
Find a store