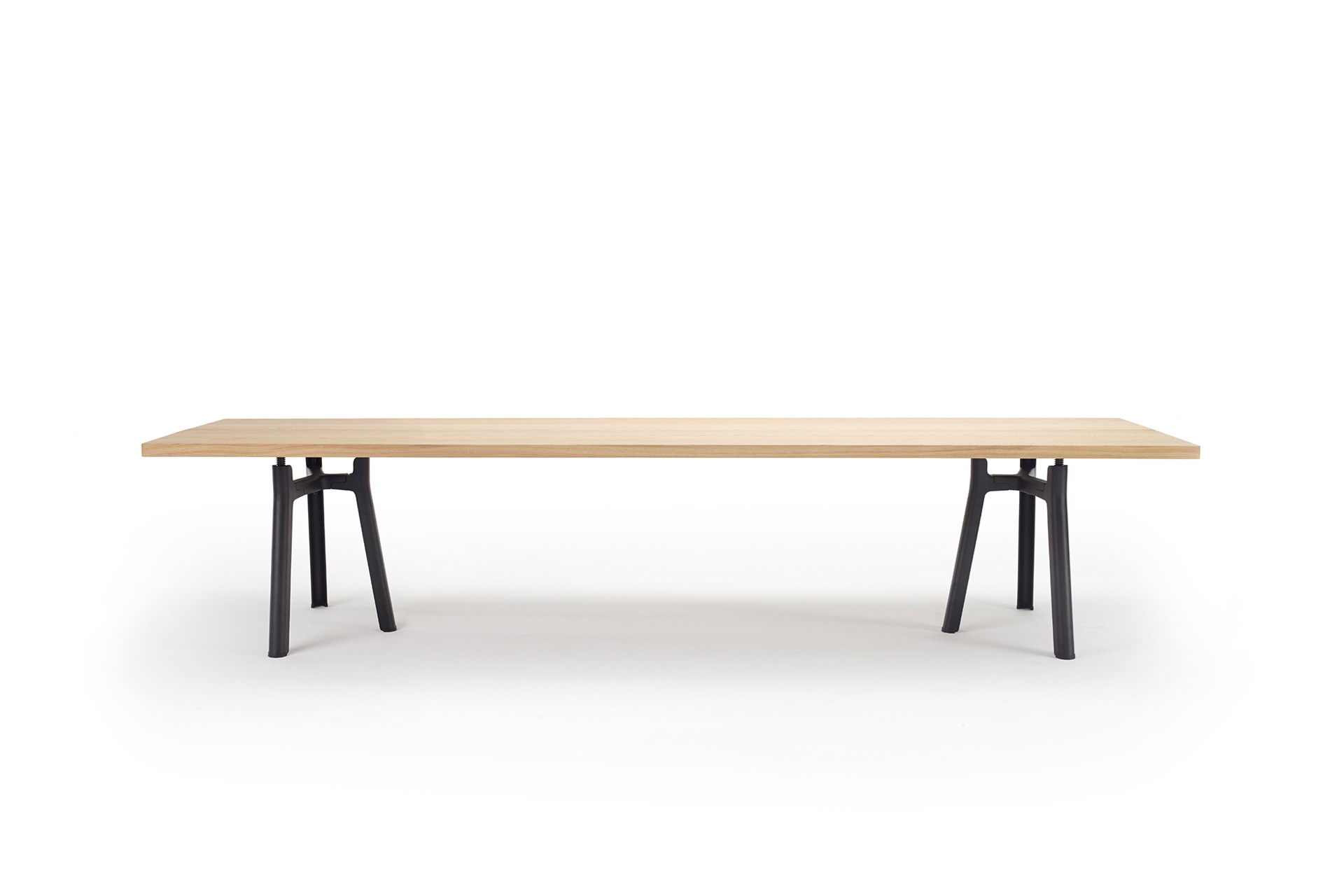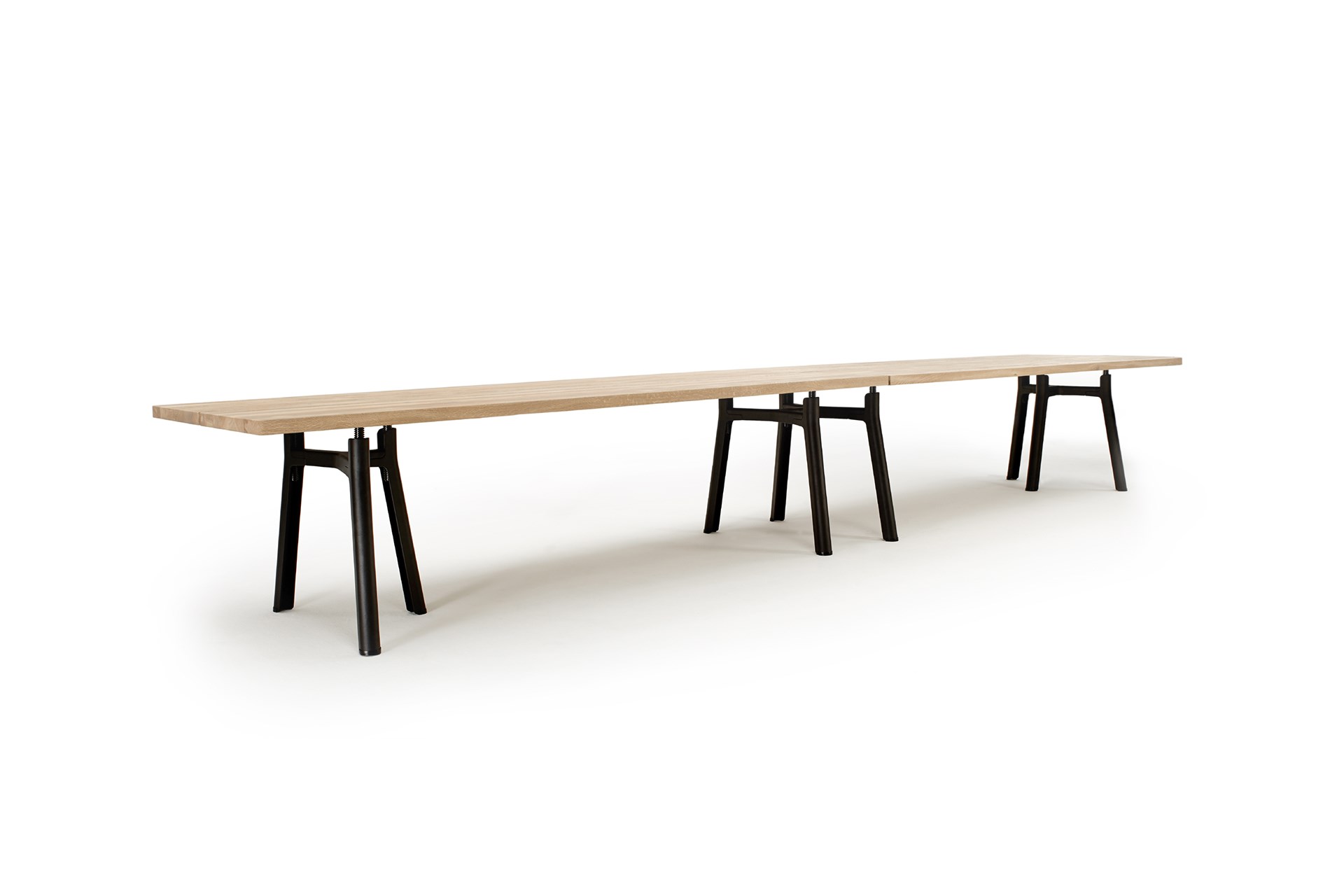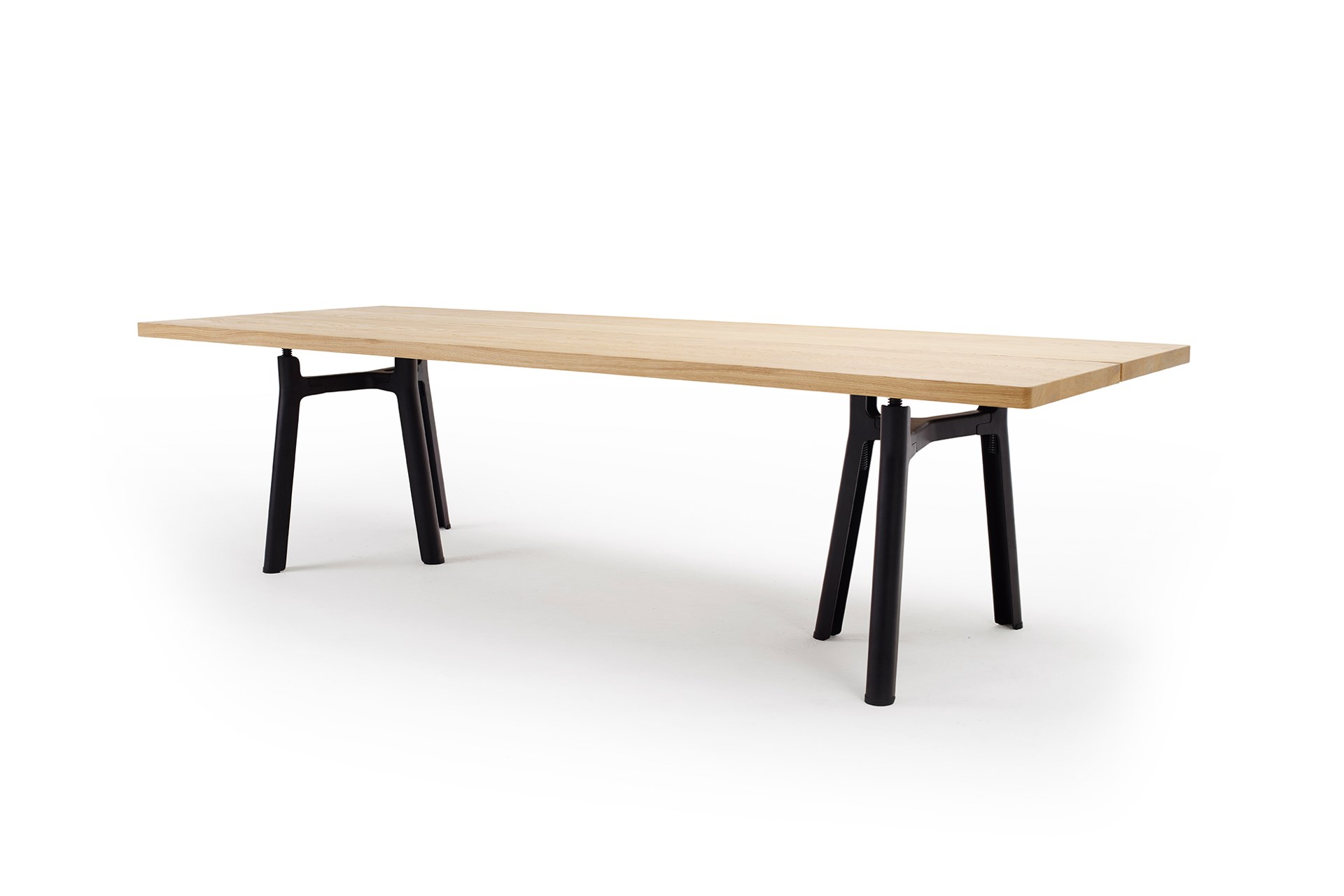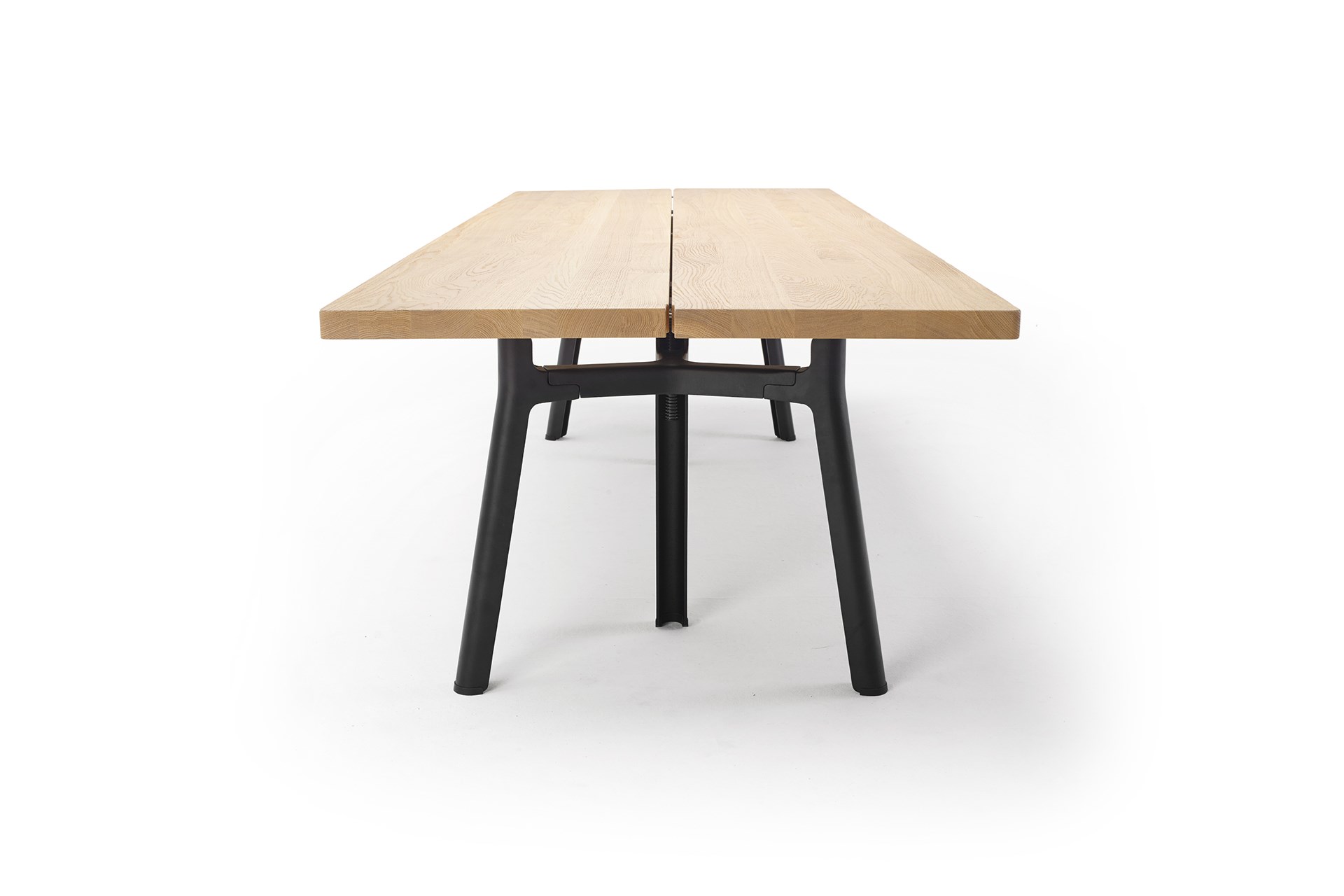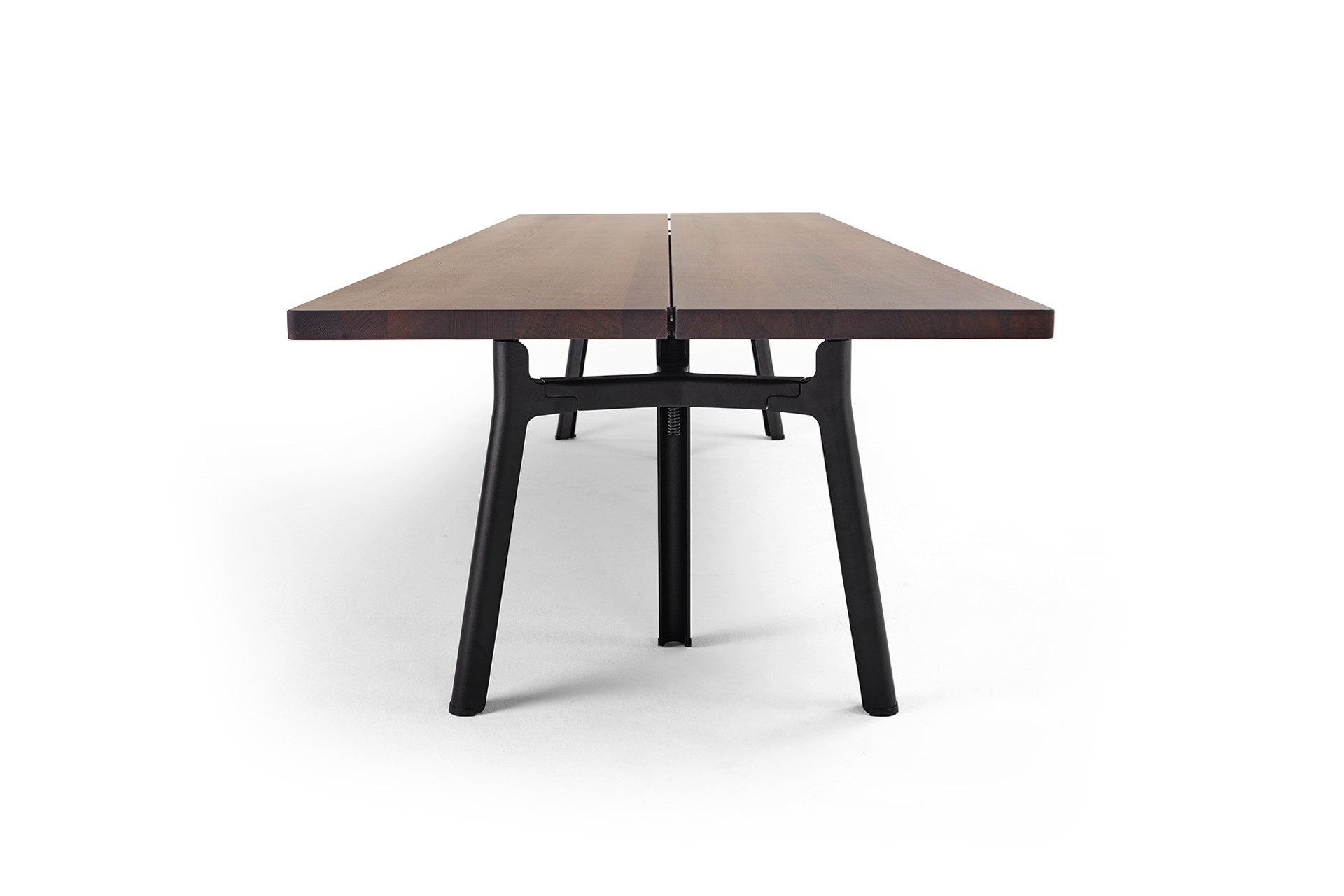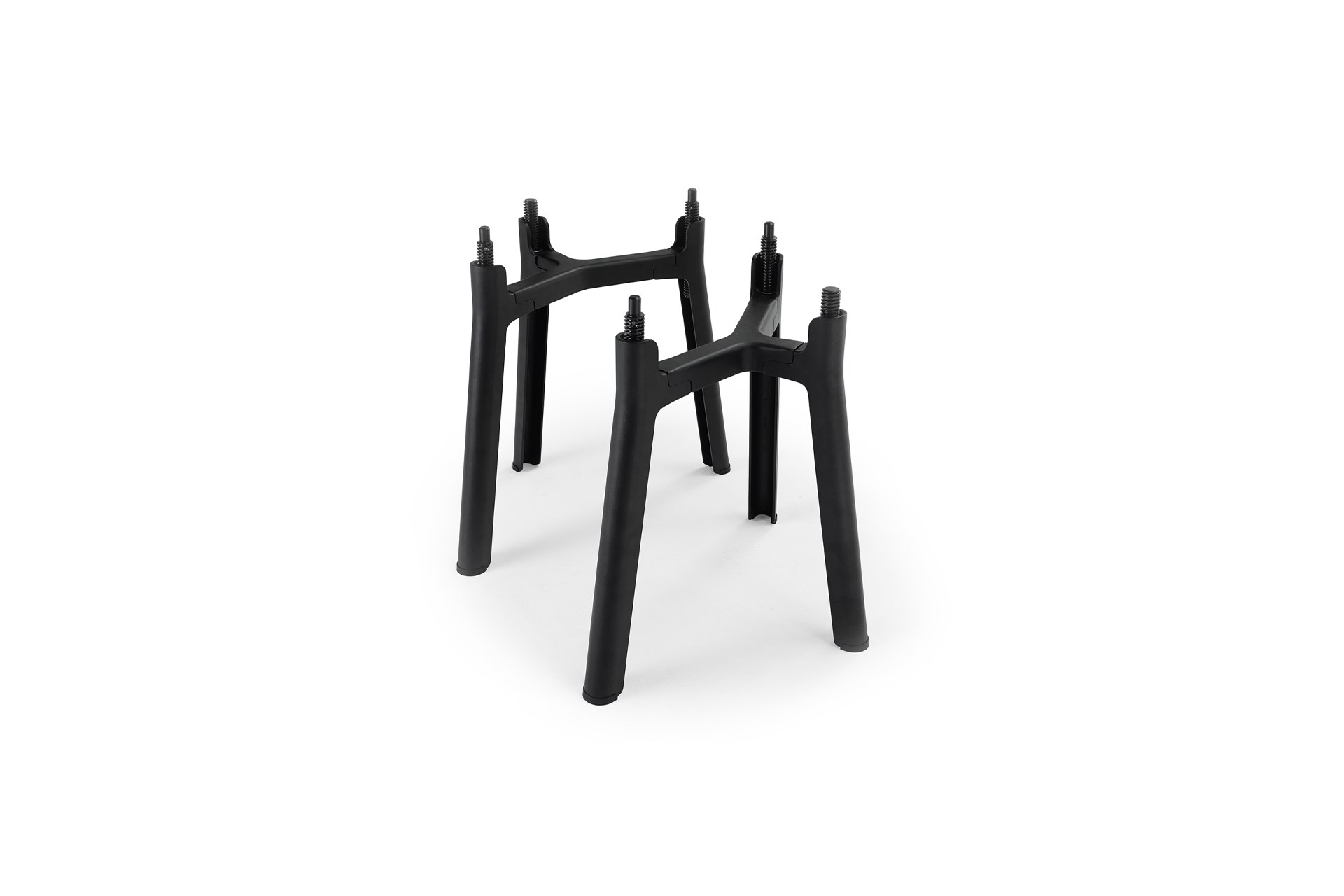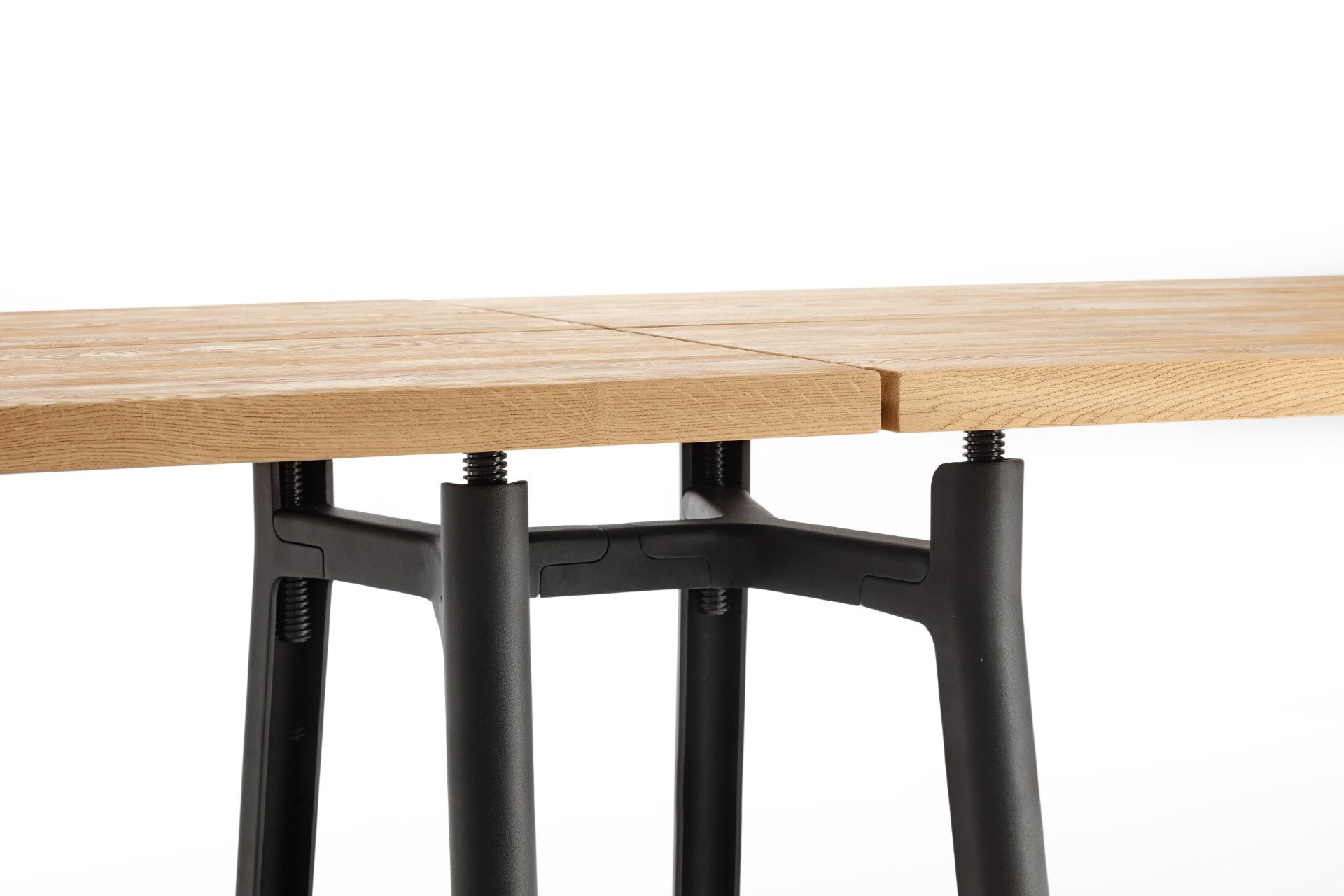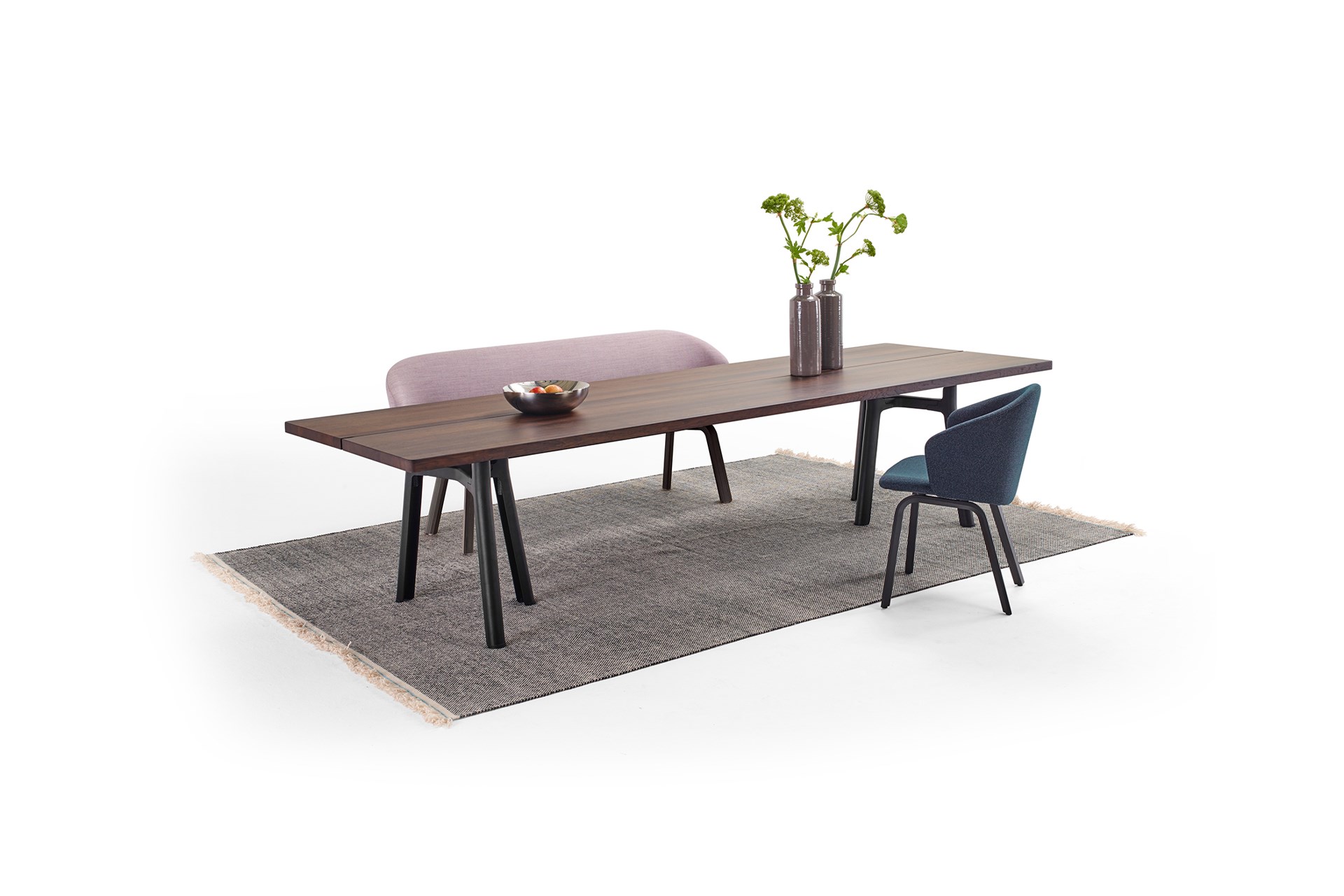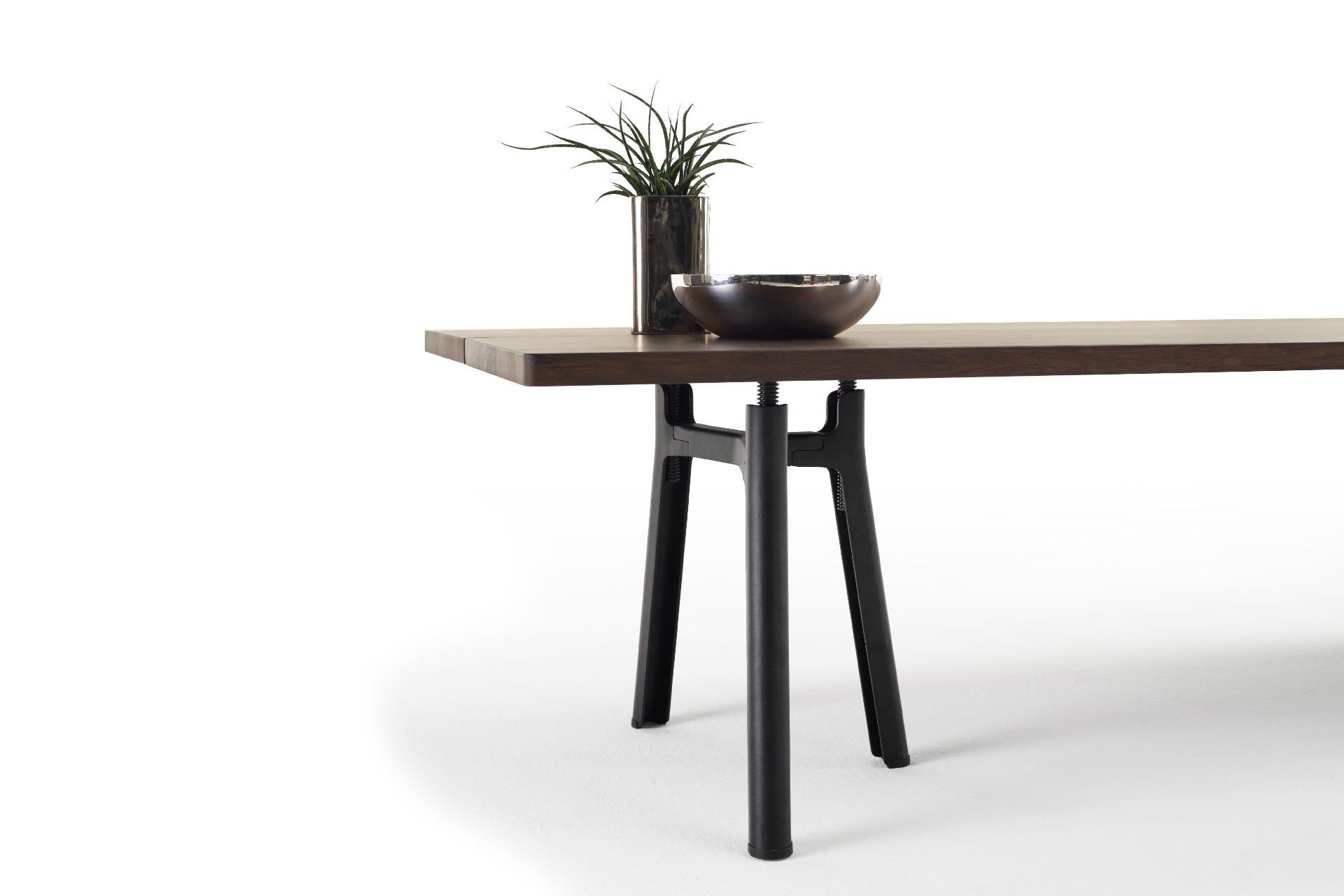 Description
Jorre van Ast recasts the functional look of the trestle to create a generously proportioned table that will complement any living space. The three-legged aluminium trestle can be adjusted in height from 71 to 78 cm. The versatile Trestle Table comes in four sizes and looks good in a wide range of living spaces.
As with other models from the company's Local Wood range, the oak for the table top is sourced from the area around the Arco factory in Winterswijk, Holland, close to the border with Germany. The two-part table top is supported at each end by a three-legged aluminium trestle, the height of which can be adjusted from 71 to 78 cm. This means that the table can be easily transported, set up and adapted to the intended purpose. The versatile Trestle Table looks good in a wide range of living spaces.
From (excl. VAT)
€3969,-
240 x 100 x 71-78 cm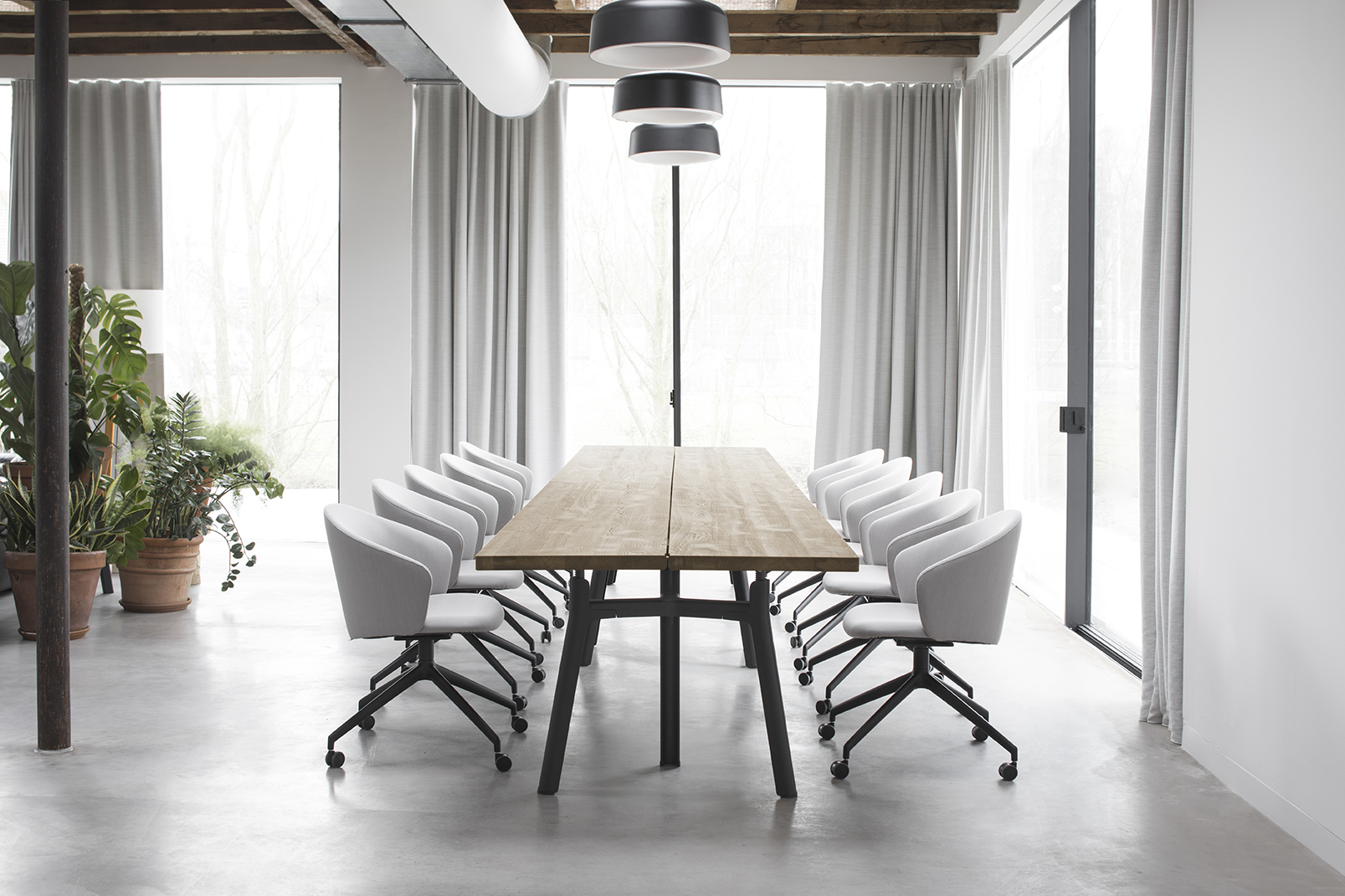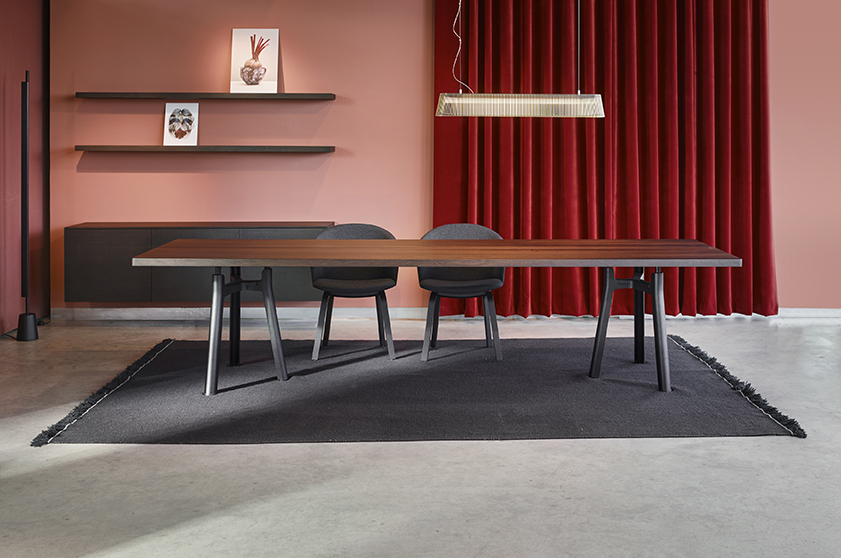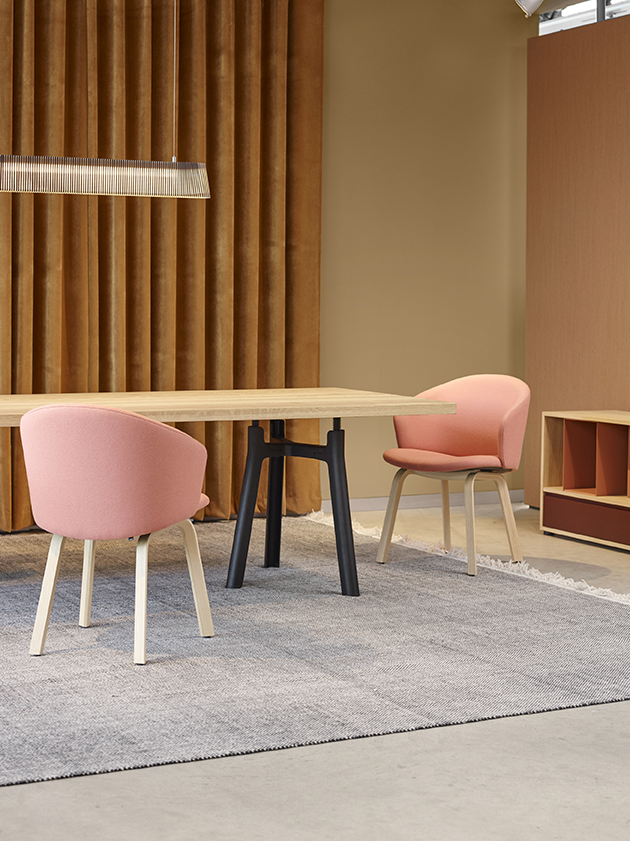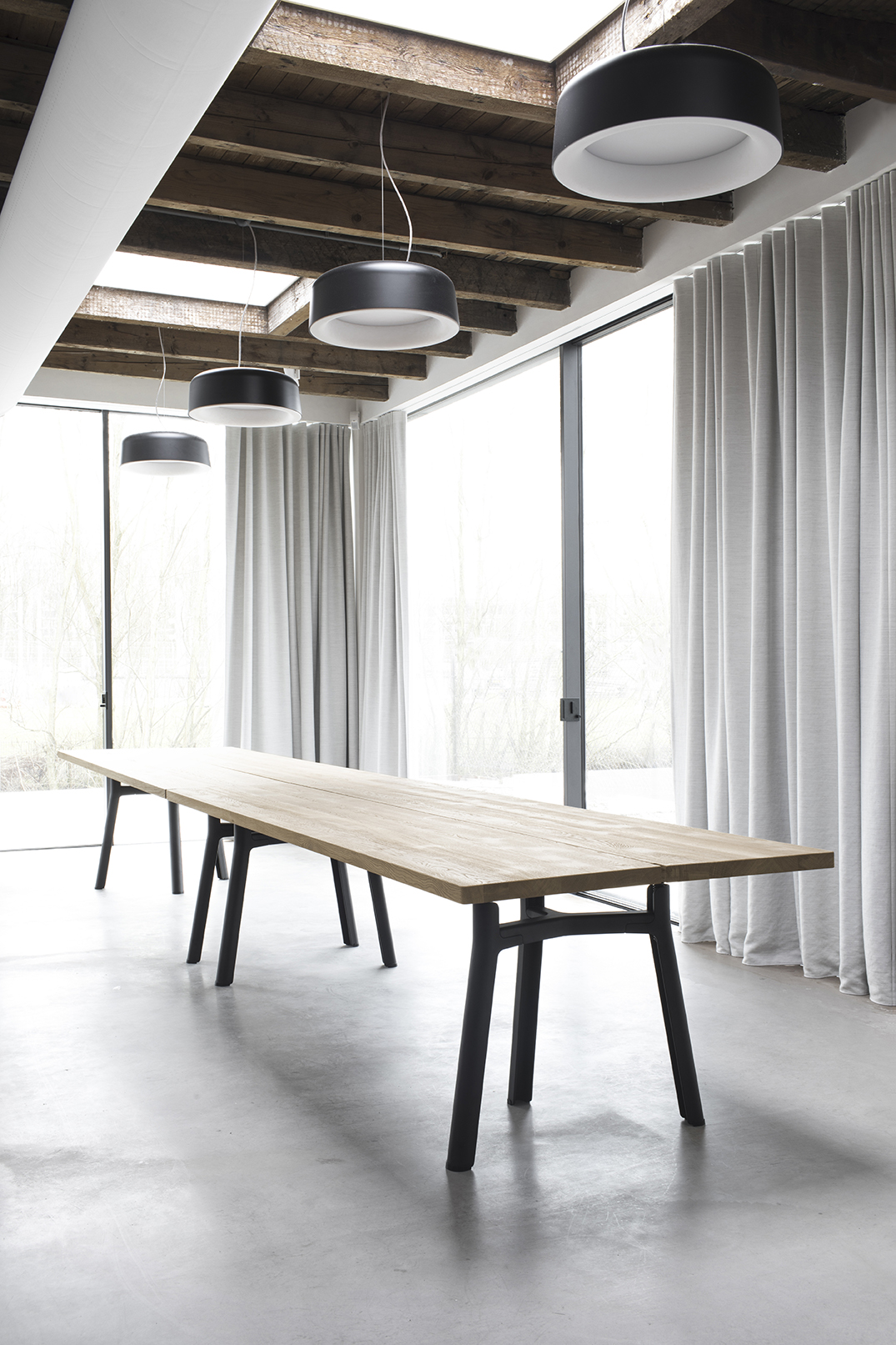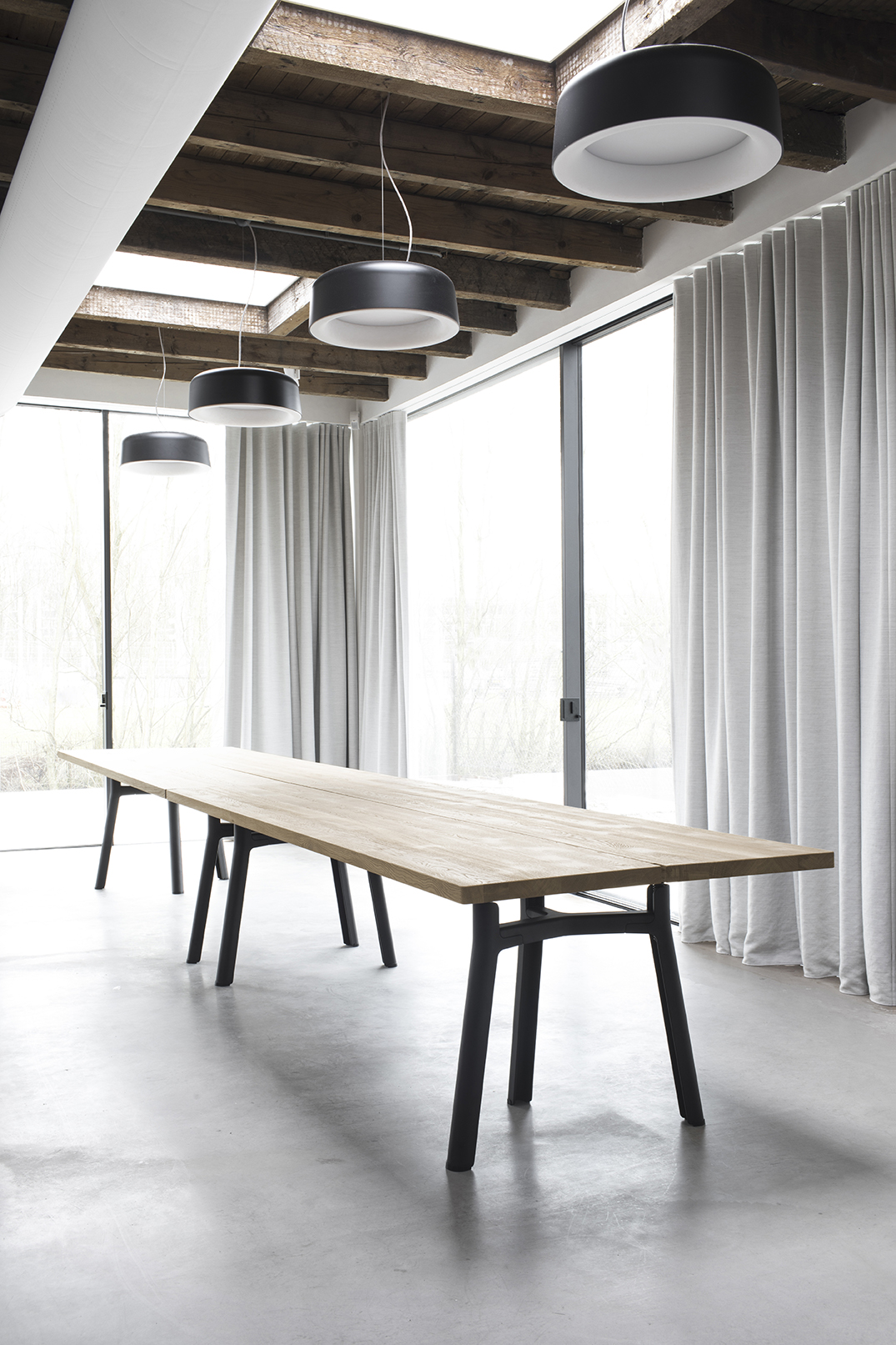 Every person has different desires and needs and every situation needs a different approach. It is accordingly no more than logical that we adapt our tables in line with what you wish: to the appropriate length, width, height and with the desired finish.
All our products are provided with a product eco passport. This is a clear overview of the product, with the composition of the materials and their percentages by weight.
oak: neutrals (solid, semi-solid, veneer)

1101 oak white

1100 oak natural

1000 oak pure

1201 oak smoke

1202 oak morado

1300 oak black

1301 oak carbon
oak: colors (solid, semi-solid, veneer)

1200 oak grey

1400 oak terra

1401 oak burgundy

1500 oak moss

1600 oak ocean

1700 oak dijon
oak: neutrals (solid, semi-solid)

1101 oak white (oil)

1100 oak natural (oil)

1000 oak smoked pure

5100 white (RAL9010)

5200 grey (FN.02.77)

5201 quartz grey (RAL7039)

5300 black grey (RAL7021)

5301 black (RAL9005)

5404 rust (custom Arco color)

5503 deep green (RAL6007)

5603 deep blue (RAL5004)

5403 wine red (RAL3007)

5703 deep brown (RAL8022)

5600 slate blue (RAL7042)

5400 clay (C8.20.40)

5702 mustard (E4.30.40)

5604 ultramarine (RAL5002)