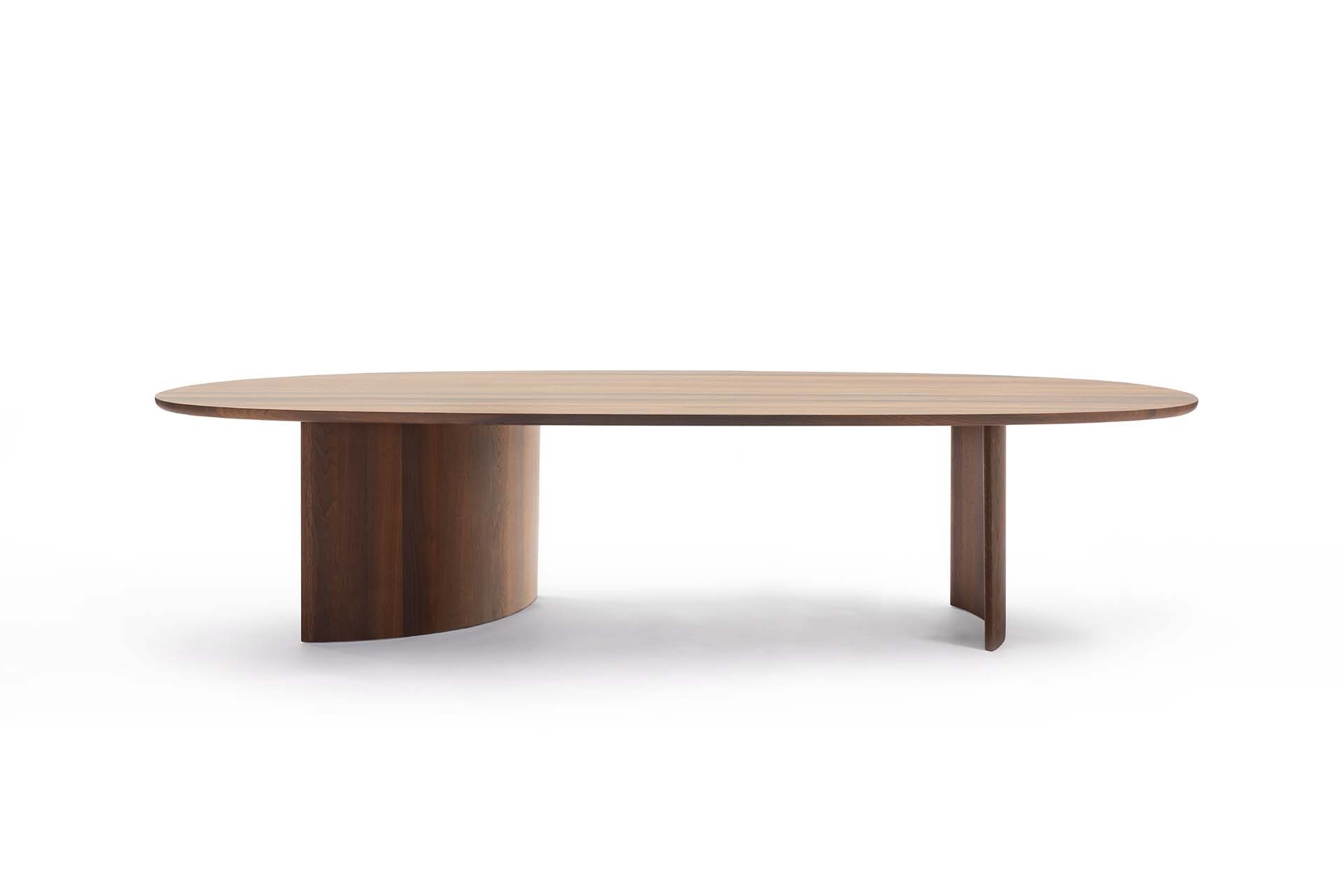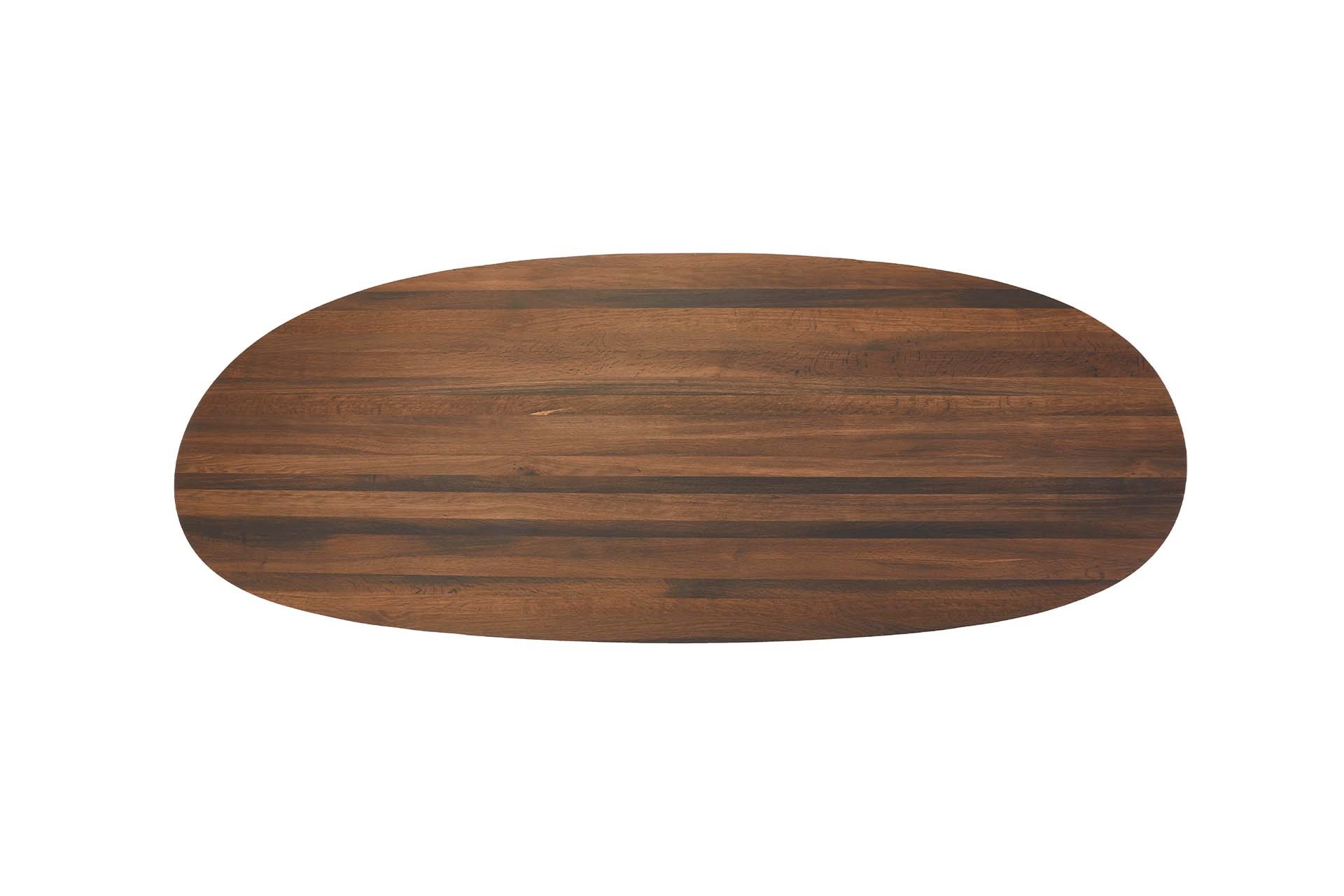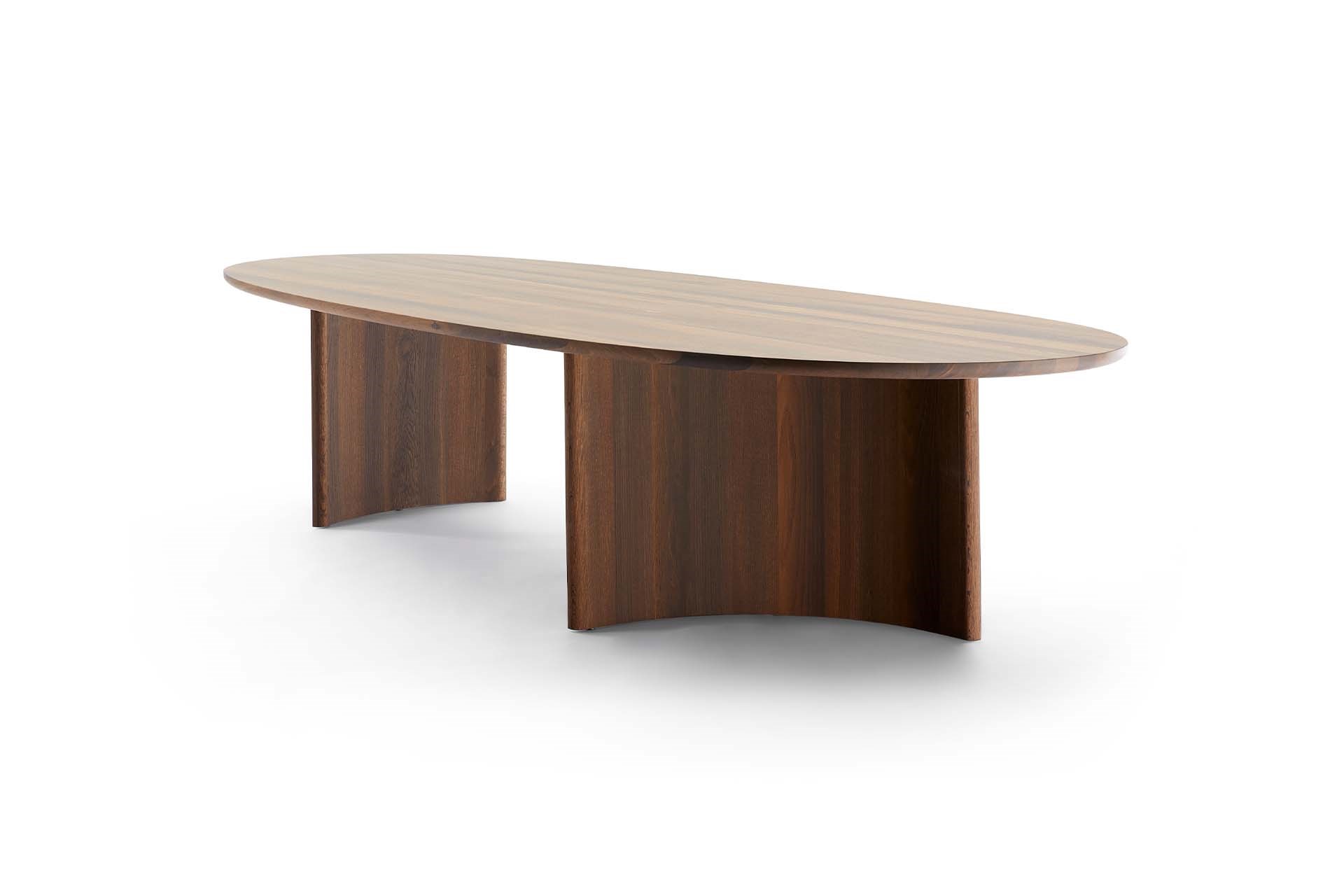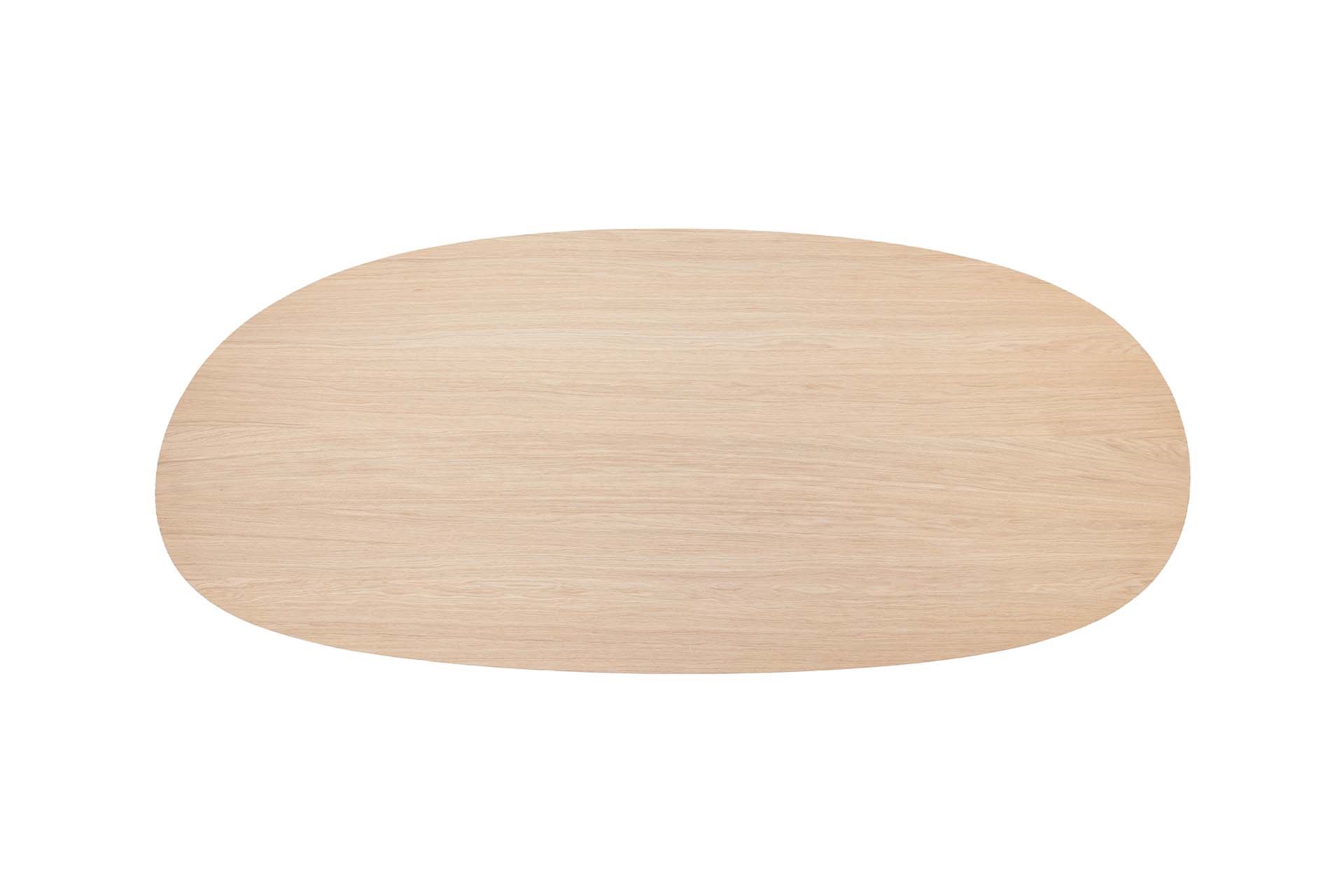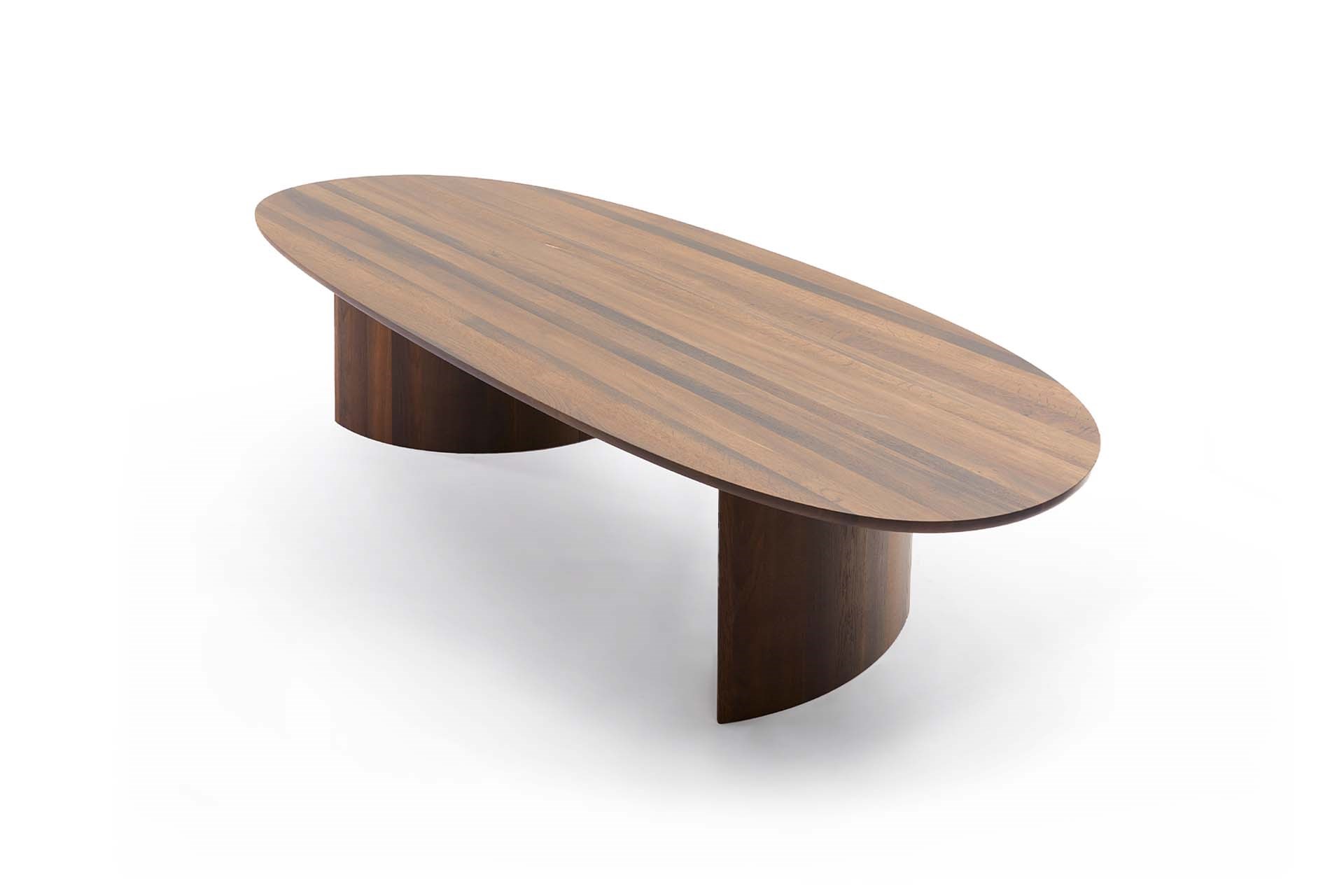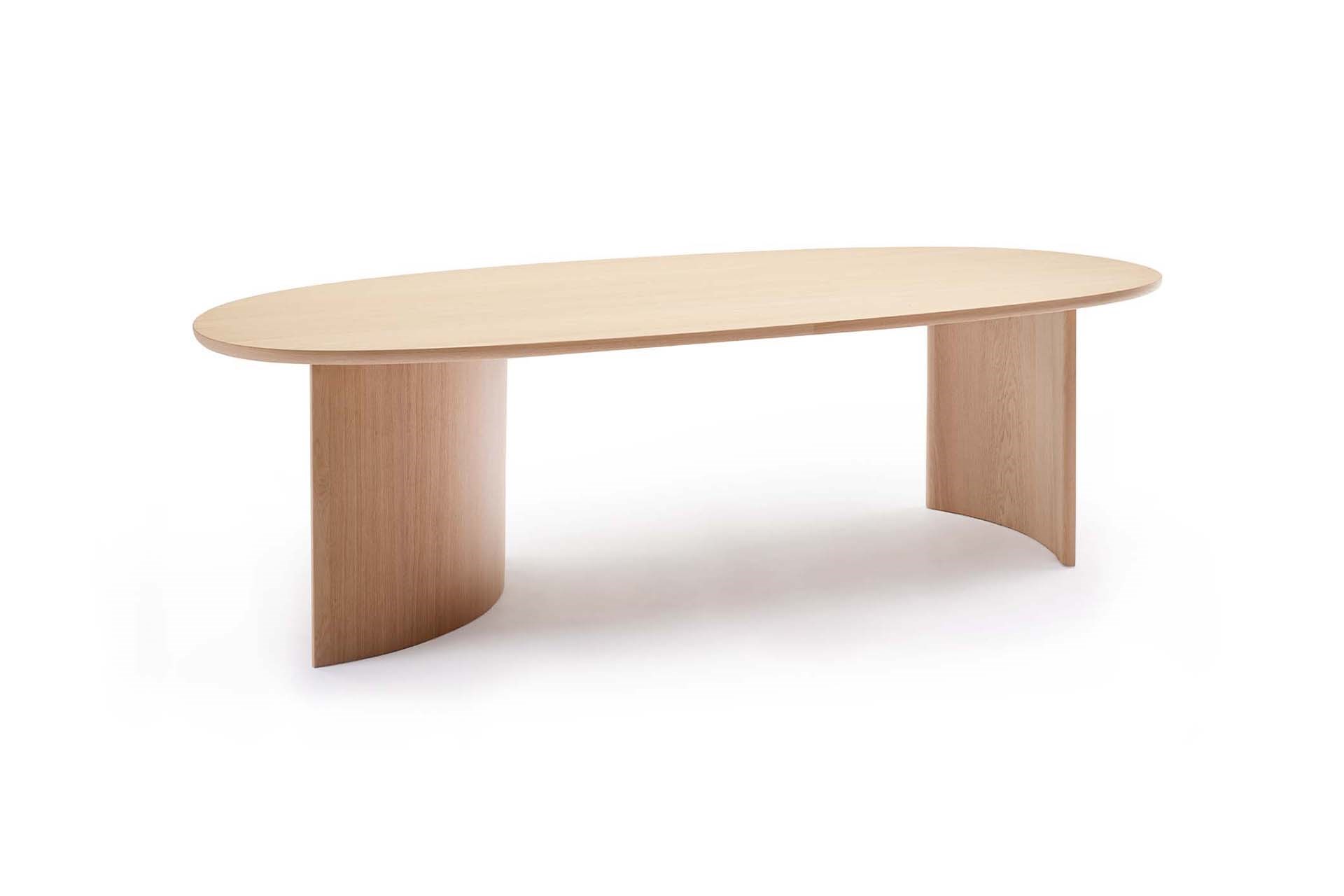 Description
Celebrated designer Sabine Marcelis introduces a new product: the Dew dining table. Dew marks a departure for Sabine. She's translated her unique form language into a wooden object, resulting in a sculptural object composed of simple organic shapes. Sabine embraced this new material, working with the wood's grain to create an experience that's both visual and tactile. Sabine says: "The curved edges invite interaction. People want to feel the wood's softness and warmth."
Thanks to its striking form, this table never looks out of place. Whatever the setting, the Dew draws your eye. This dining table is as practical as it is aesthetic, made with Arco's handcrafted methods.
It's available in multiple formats, seating six, eight, or ten people, meaning the Dew can be used as a dining table – but is equally at home in the workplace.
As with every Arco product, the Dew uses certified wood (FSC/PEFC/STIP) and water based lacquers.
From (excl. VAT)
€4699,-
220 x 105 x 75 cm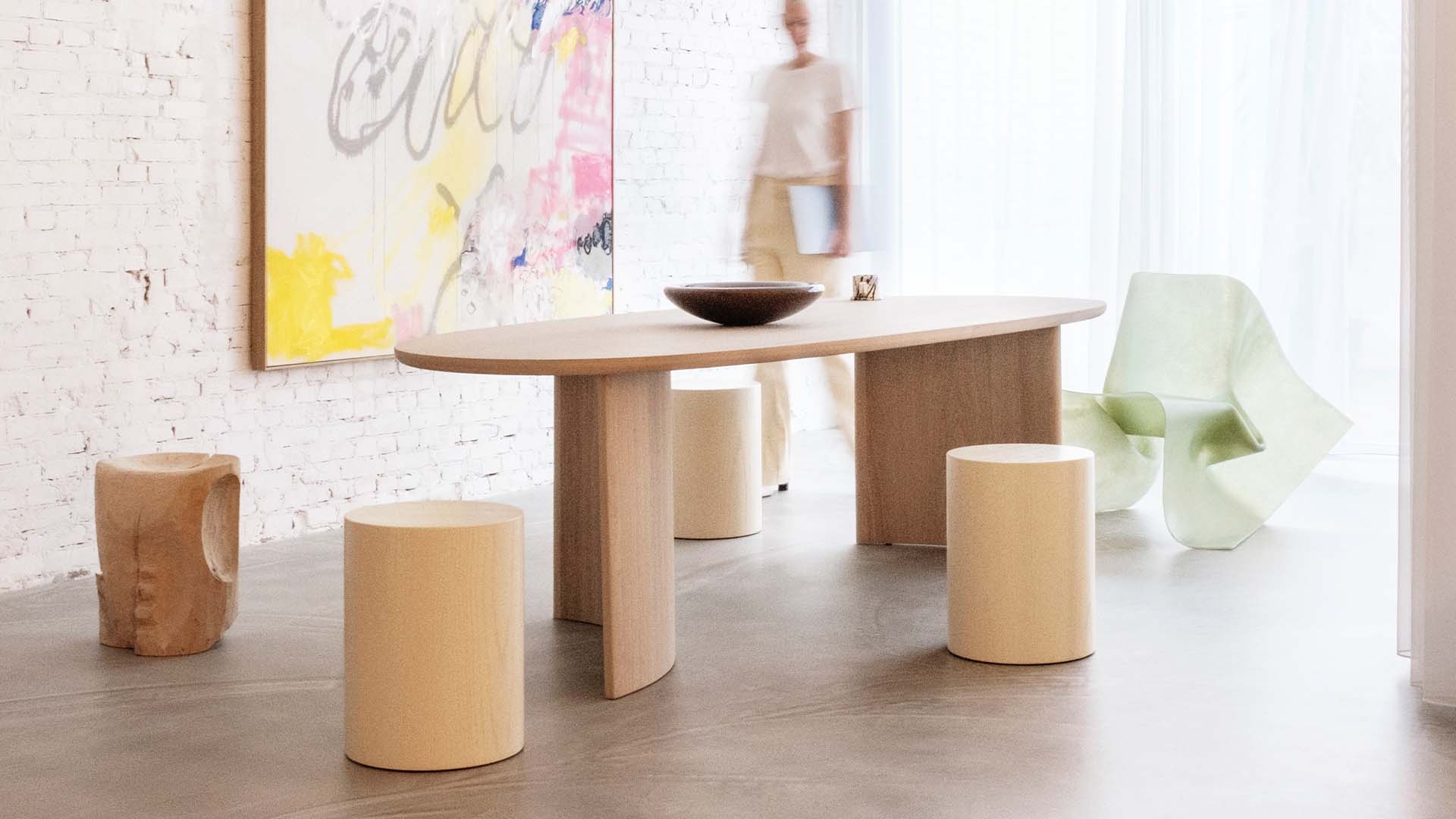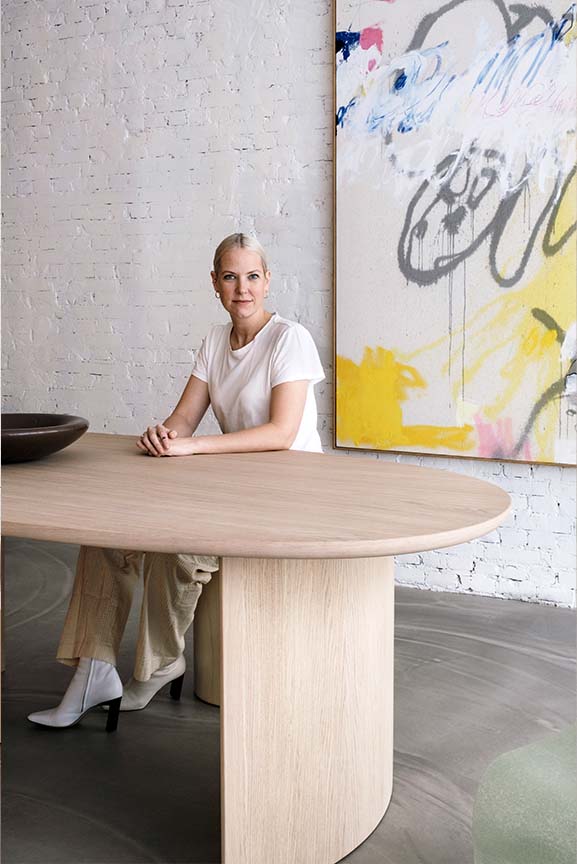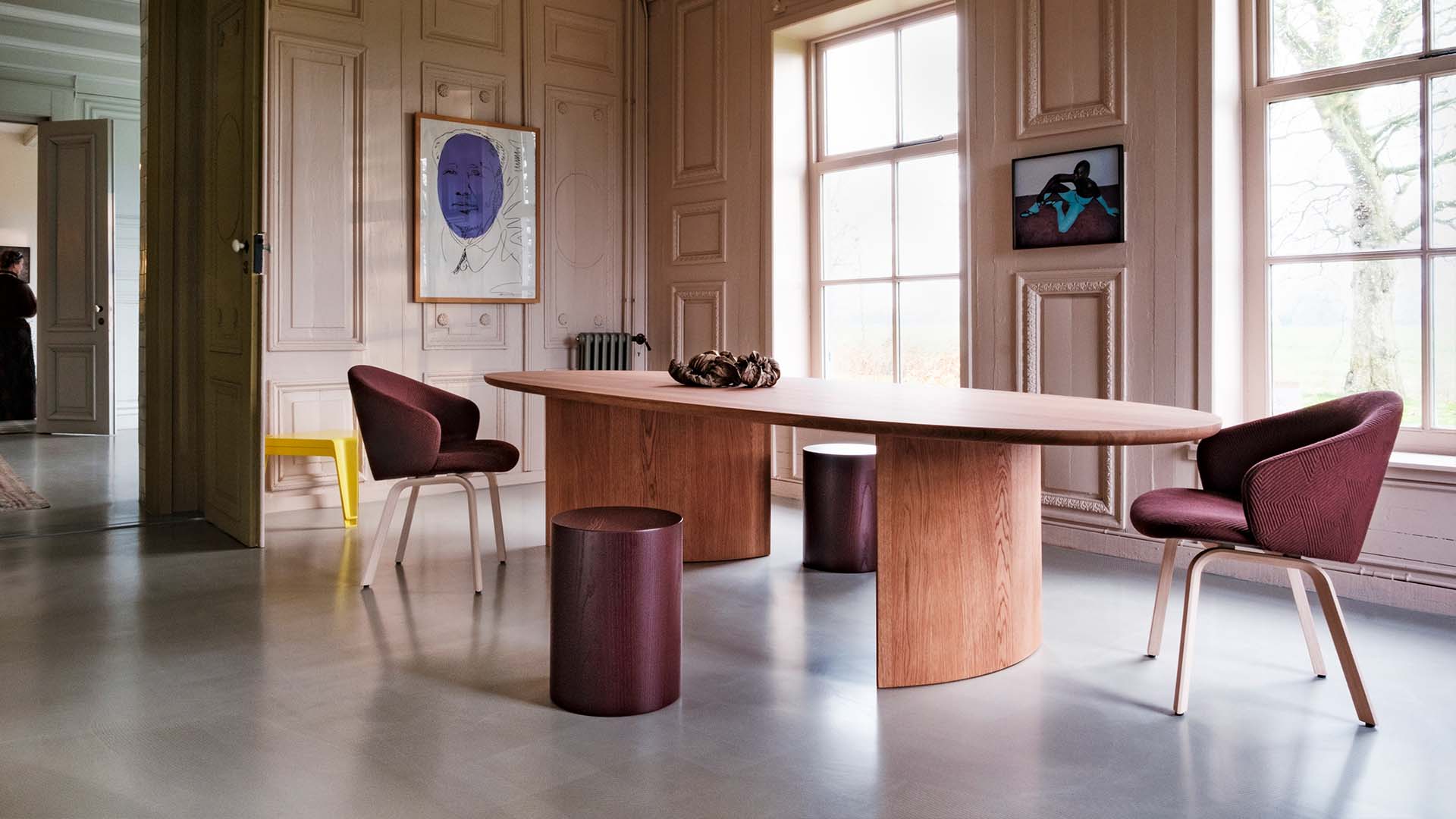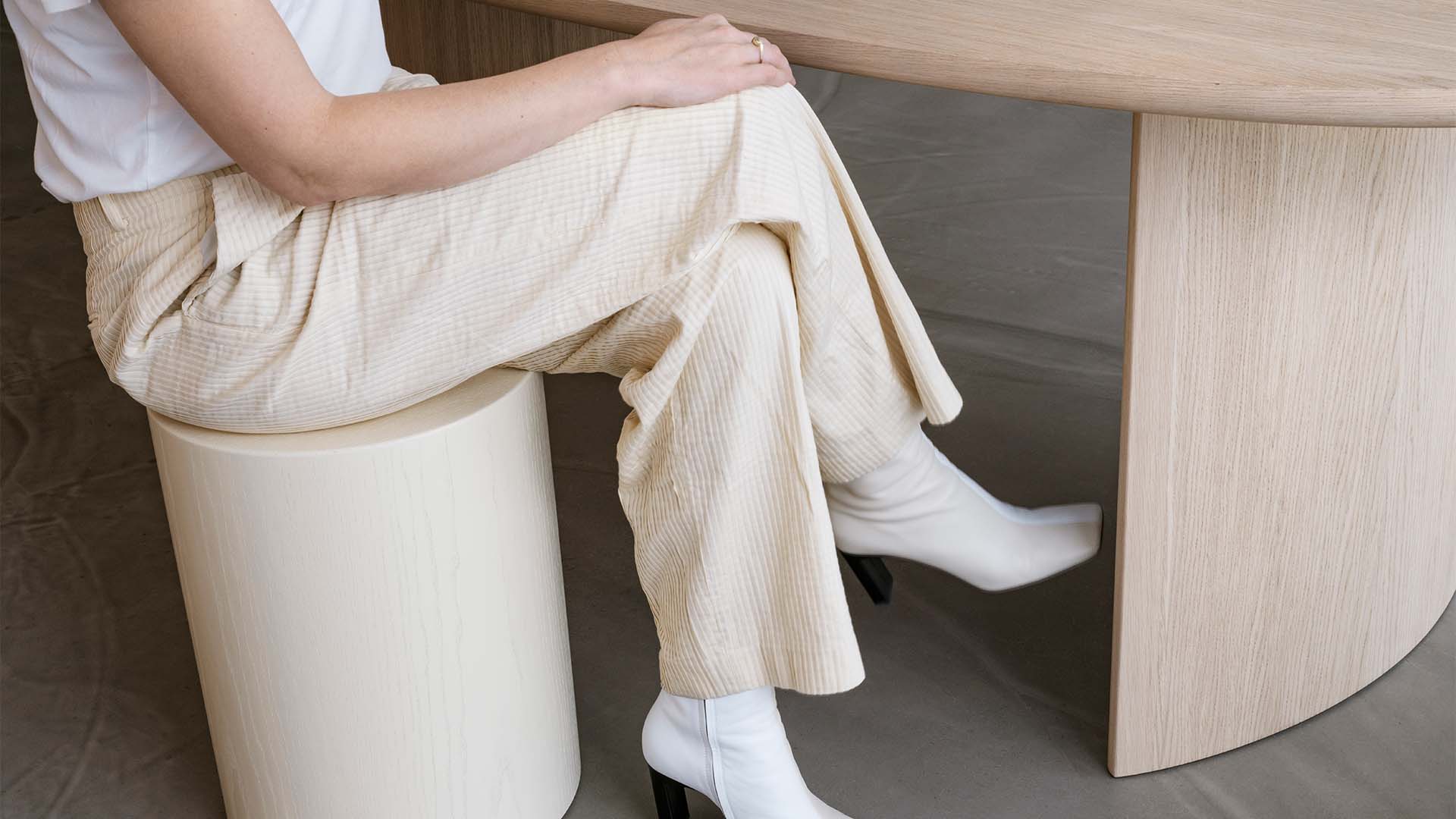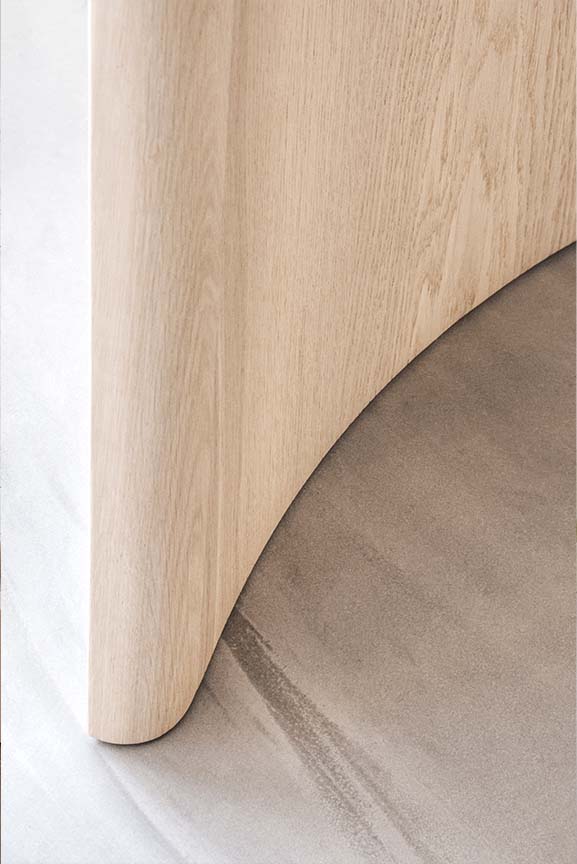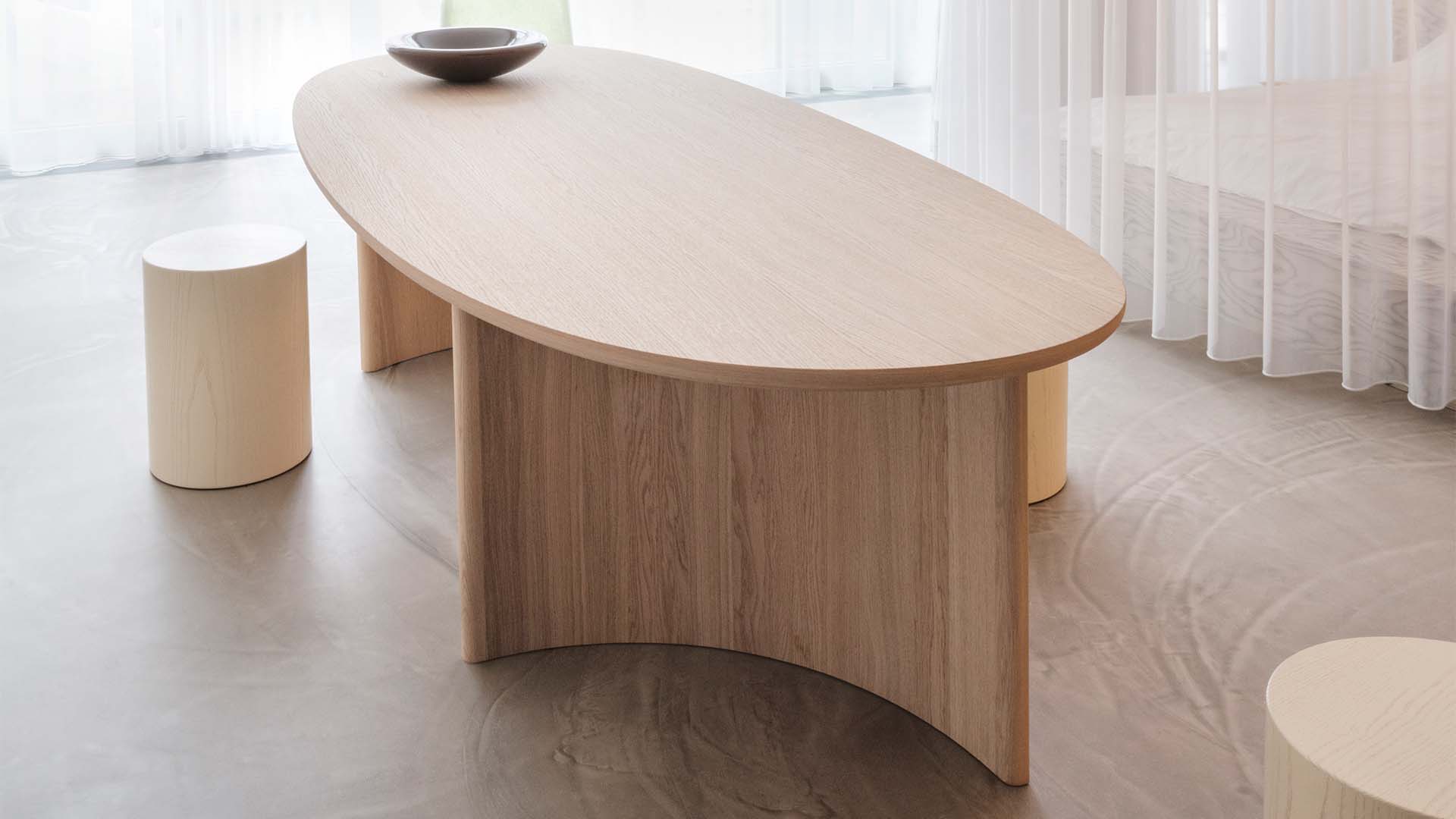 Every person has different desires and needs and every situation needs a different approach. It is accordingly no more than logical that we adapt our tables in line with what you wish: to the appropriate length, width, height and with the desired finish.
All our products are provided with a product eco passport. This is a clear overview of the product, with the composition of the materials and their percentages by weight.
oak: neutrals (solid, semi-solid, veneer)

1101 oak white

1100 oak natural

1000 oak pure

1201 oak smoke

1202 oak morado

1300 oak black

1301 oak carbon
oak: colors (solid, semi-solid, veneer)

1200 oak grey

1400 oak terra

1401 oak burgundy

1500 oak moss

1600 oak ocean

1700 oak dijon
oak: neutrals (solid, semi-solid)

1101 oak white (oil)

1100 oak natural (oil)

1000 oak smoked pure