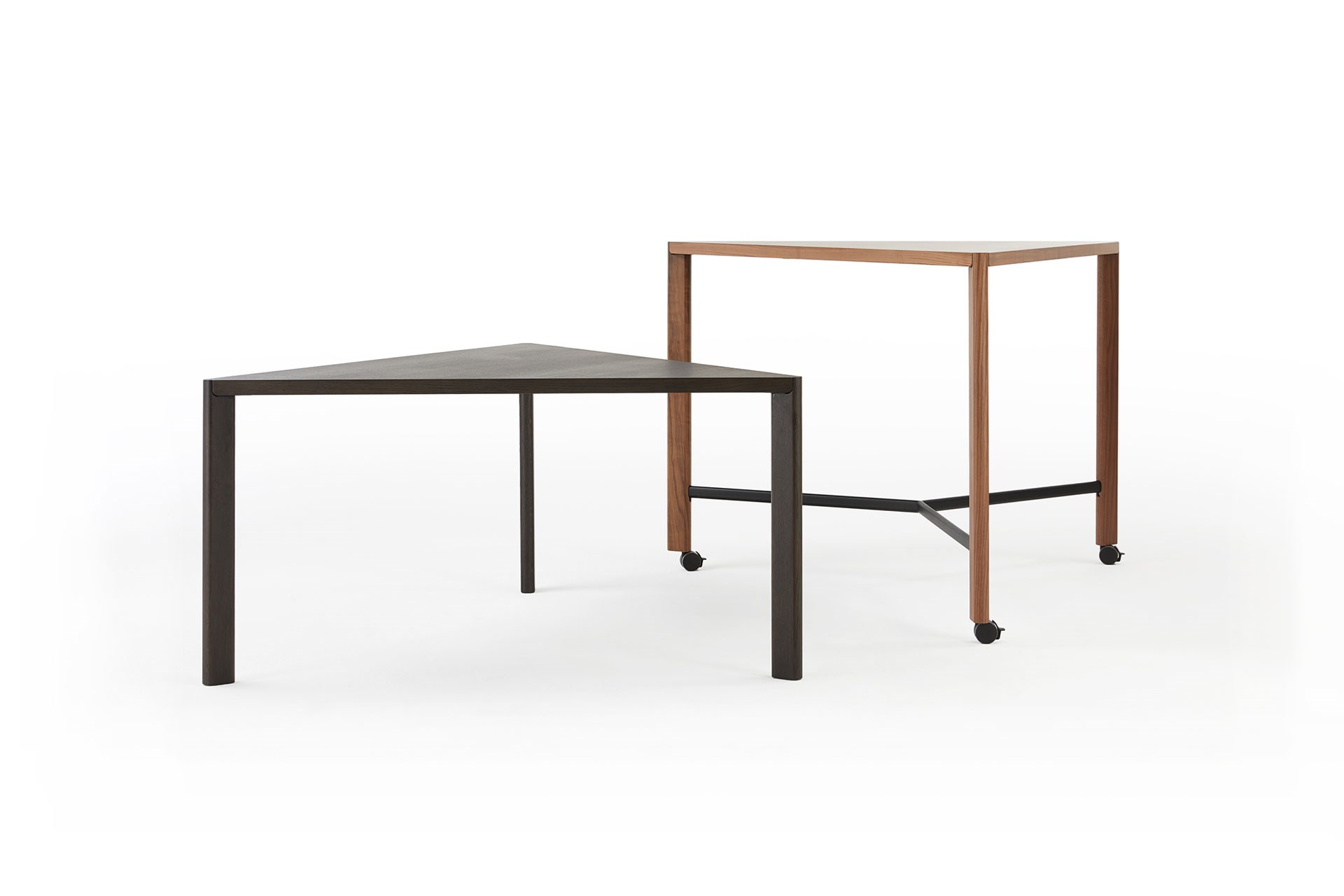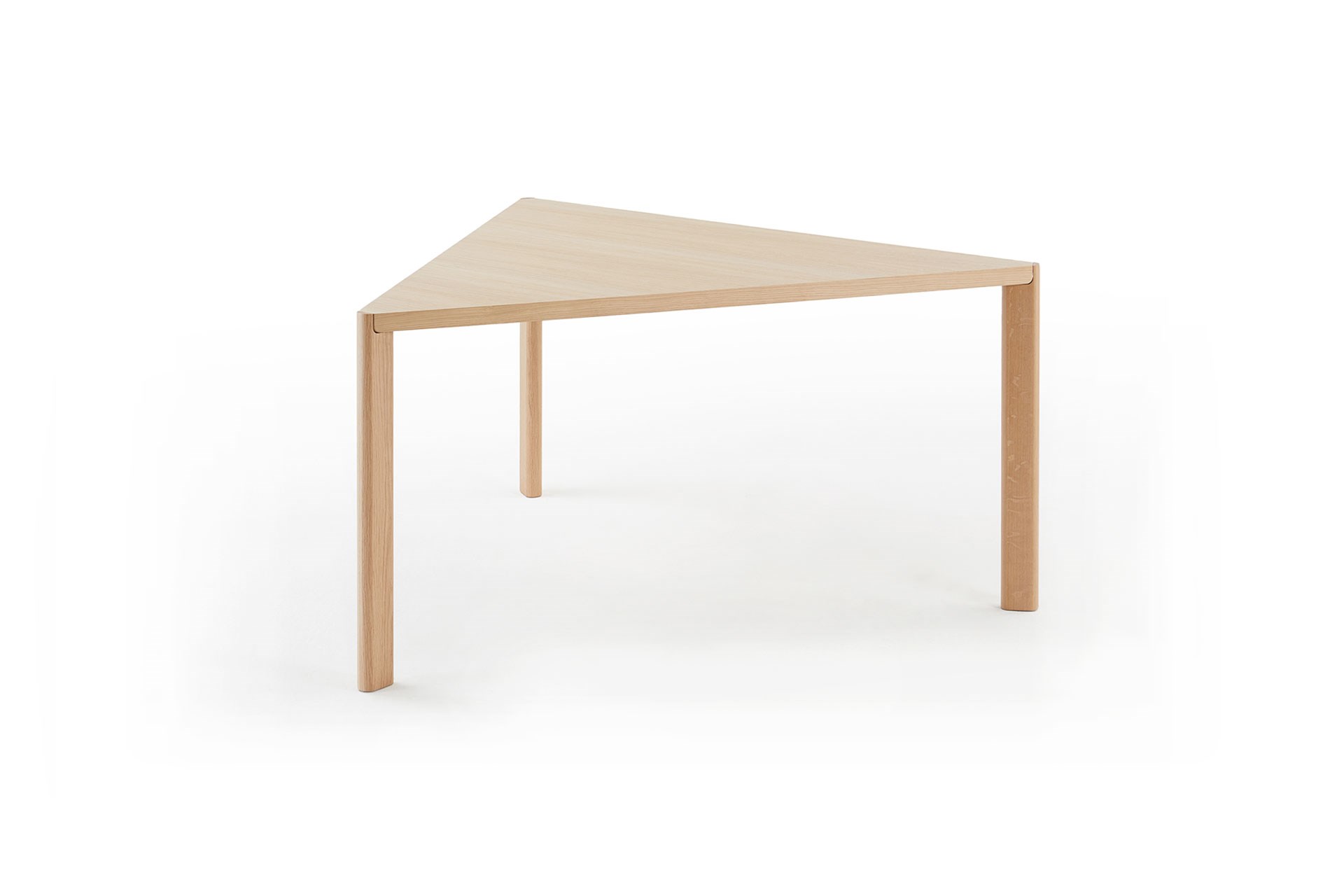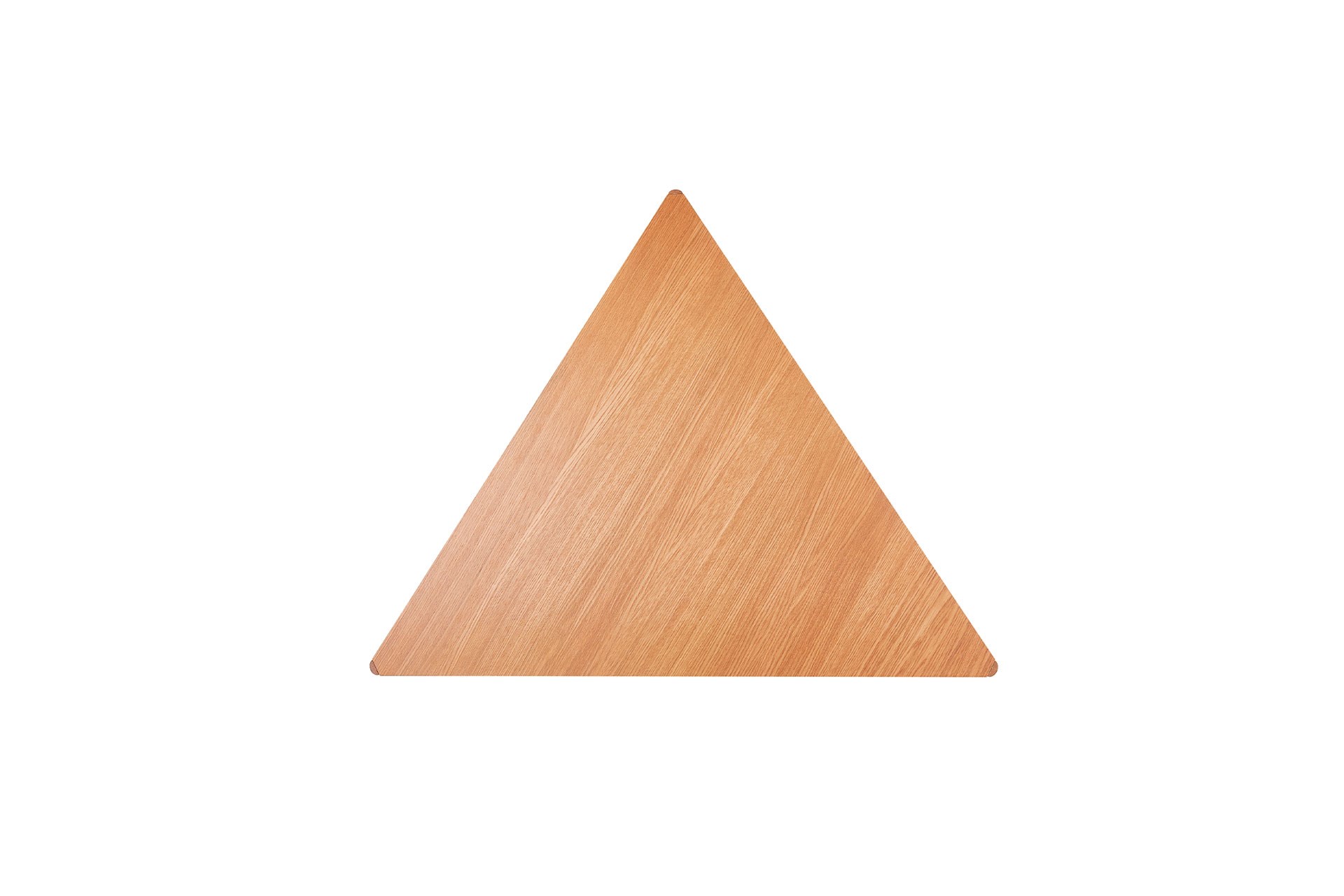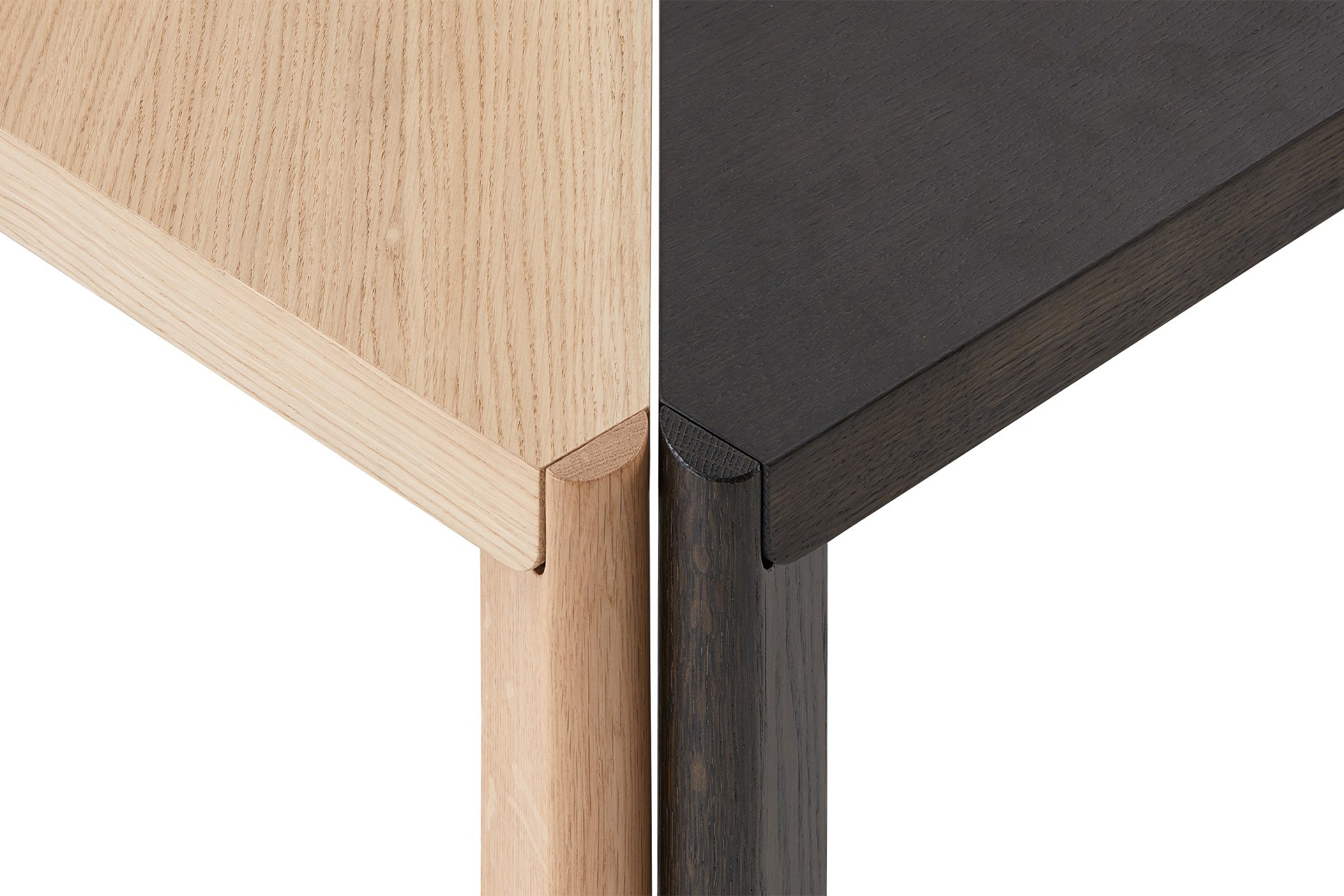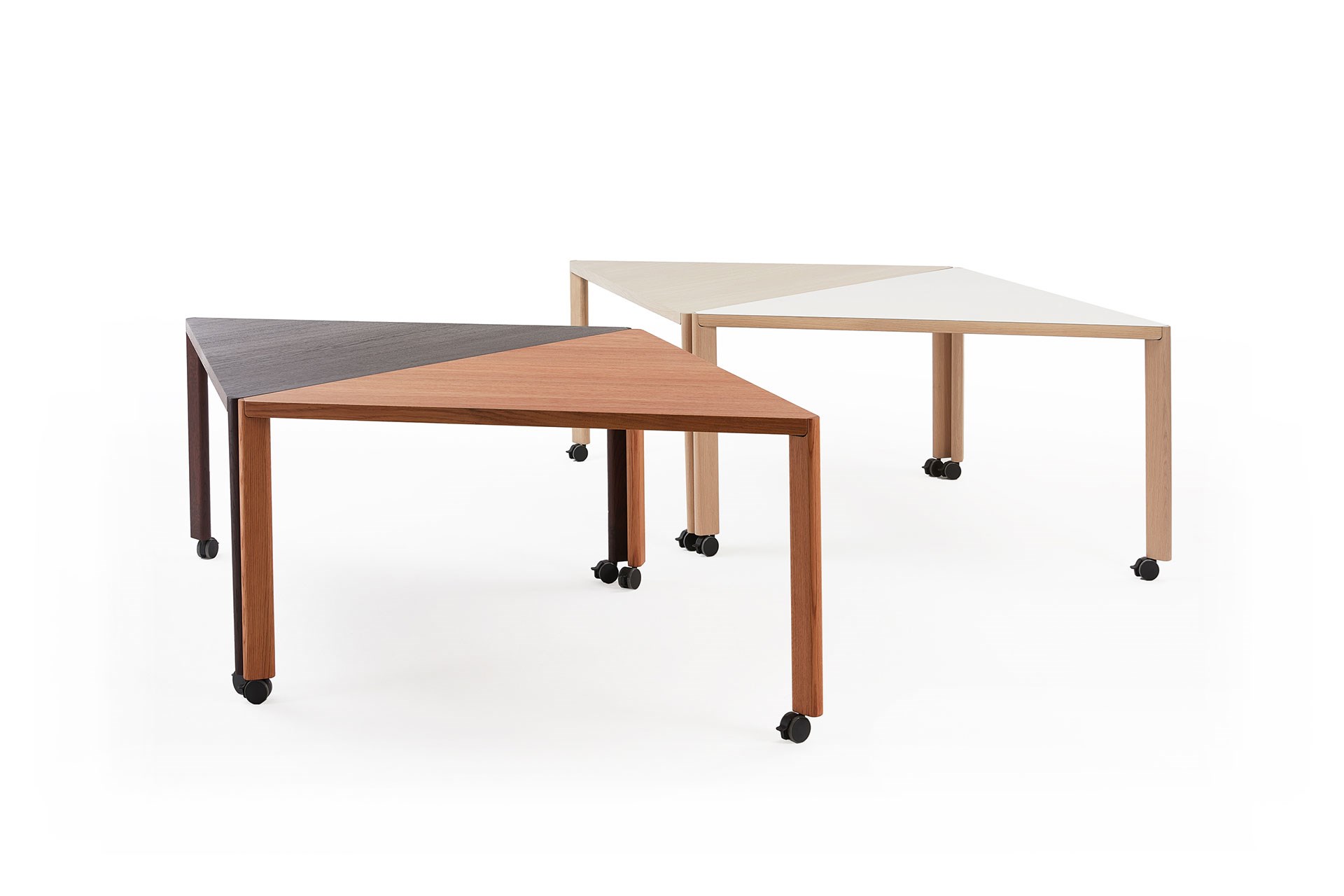 Description
In collaboration with HofmanDujardin architects, we're proud to introduce our new Move table.
Innovation is a continuous process for many companies. Adaptability is required, for an environment in which small or large teams from multiple disciplines can work together. The Move table therefore combines the functionality these new forms of collaboration require with Arco's quality and sophistication.
Arco partnered with HofmanDujardin to create the new collaborative and flexible Move table. Individual tables can easily be joined to create ever-changing, intuitive, and playful working environments.
Move is available as both a low and high table. The legs and frame are made of solid wood with optional castors and hidden magnets that let you connect and create playful configurations. The triangular top is available in semi-solid wood, veneer or HPL for a beautiful and sturdy surface to work, play and create.
As with every Arco table, it is produced in the Netherlands, uses certified wood (FSC/PEFC/STIP) and water-based lacquers.
From (excl. VAT)
€1906,-
128 x 147 x 75 cm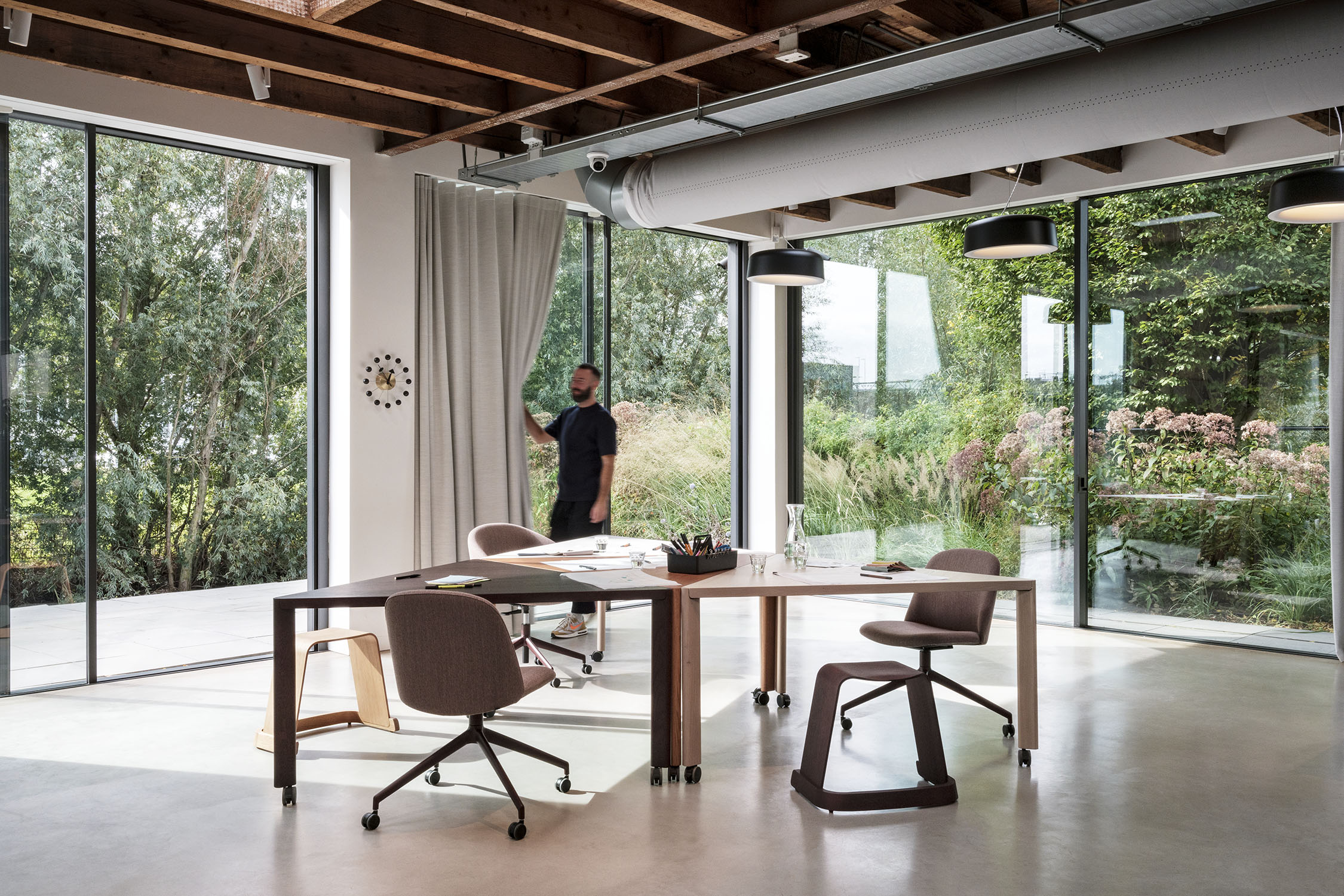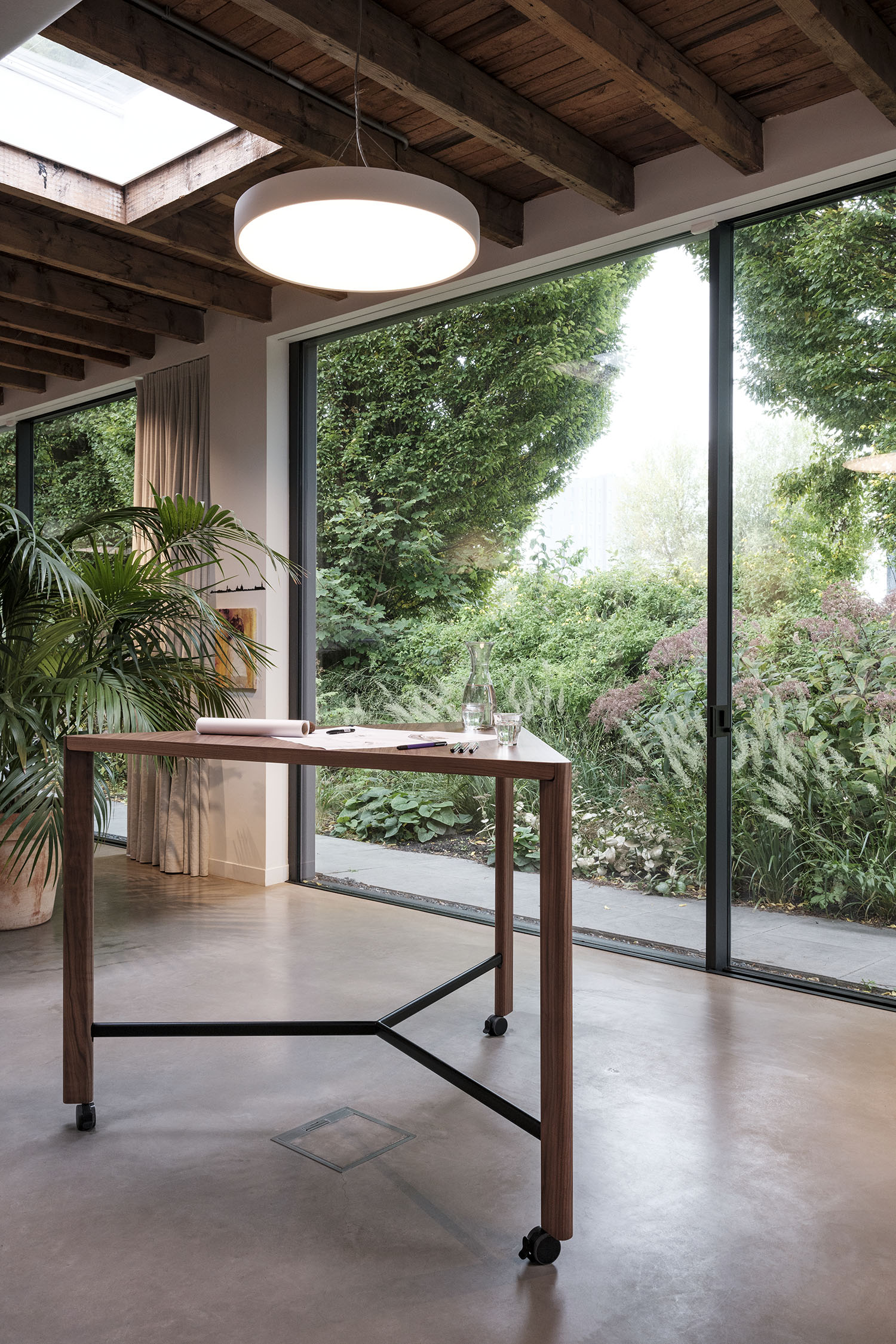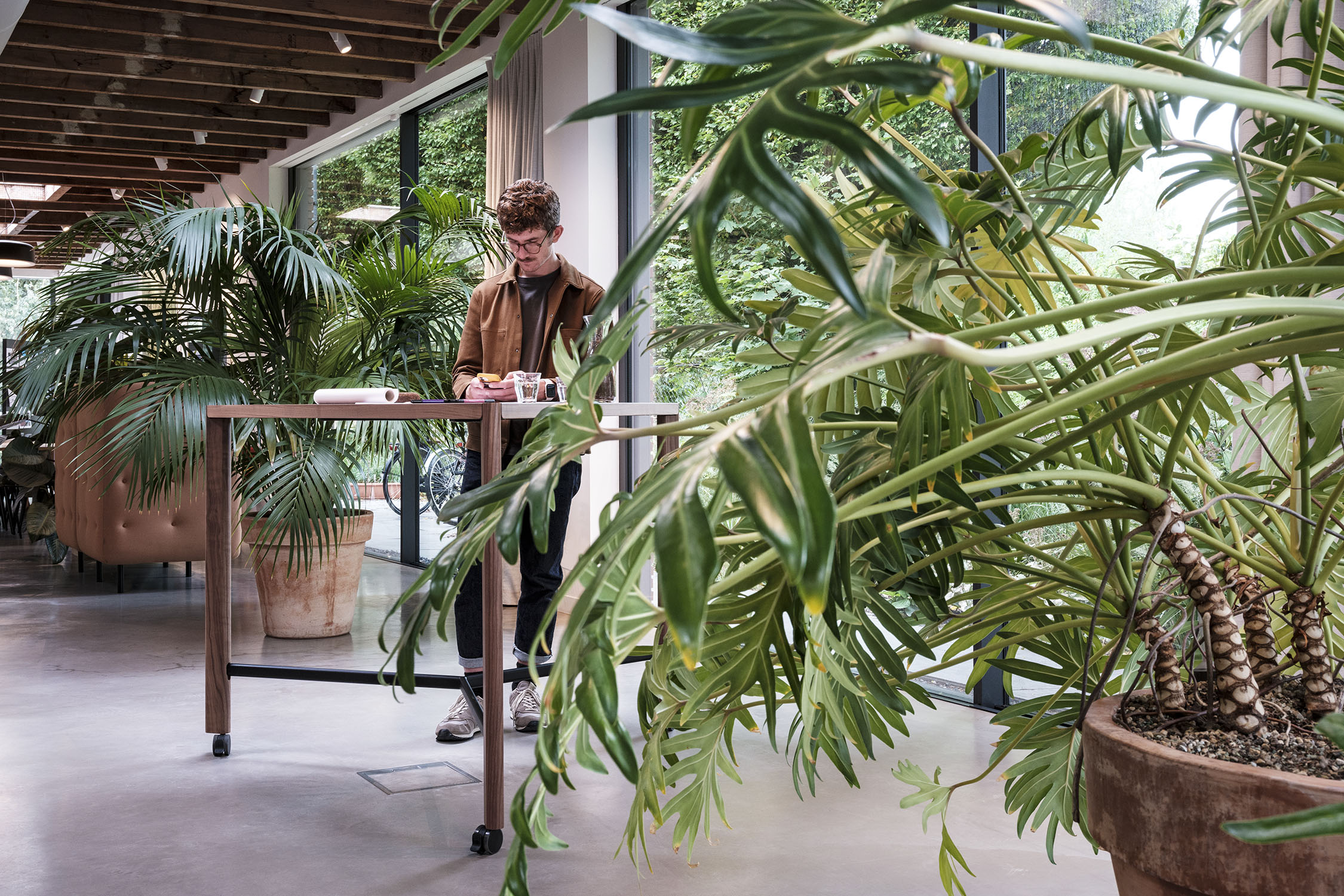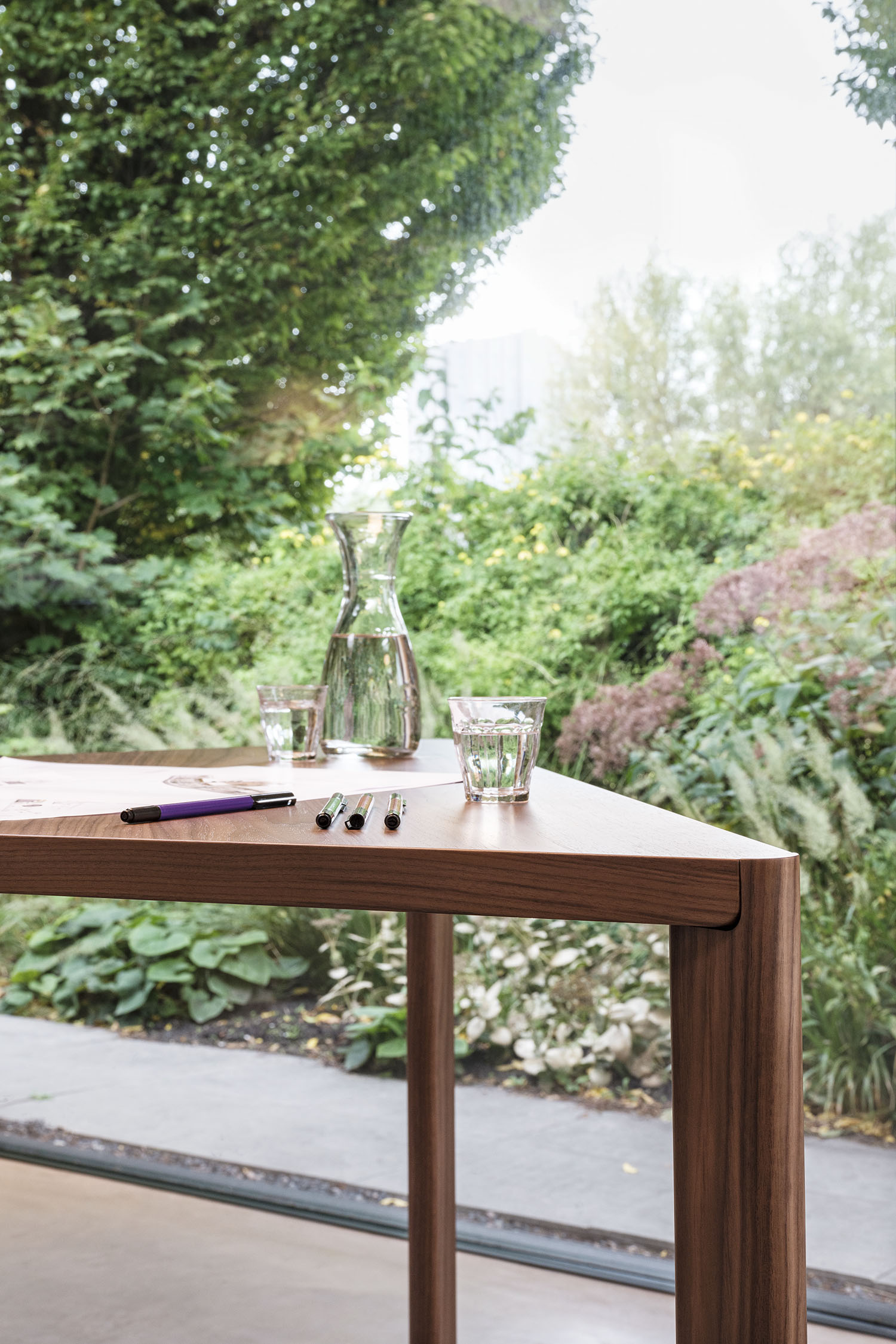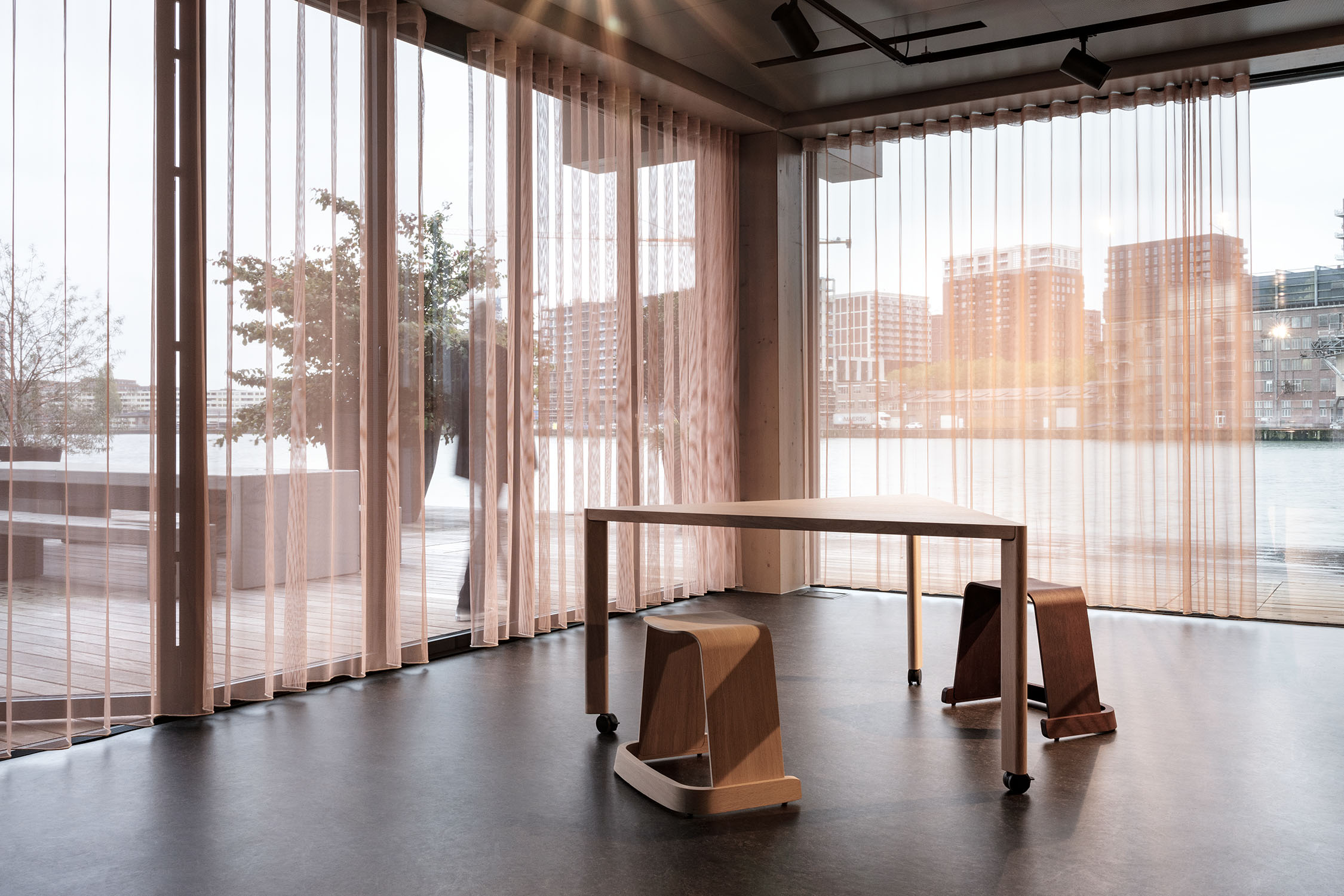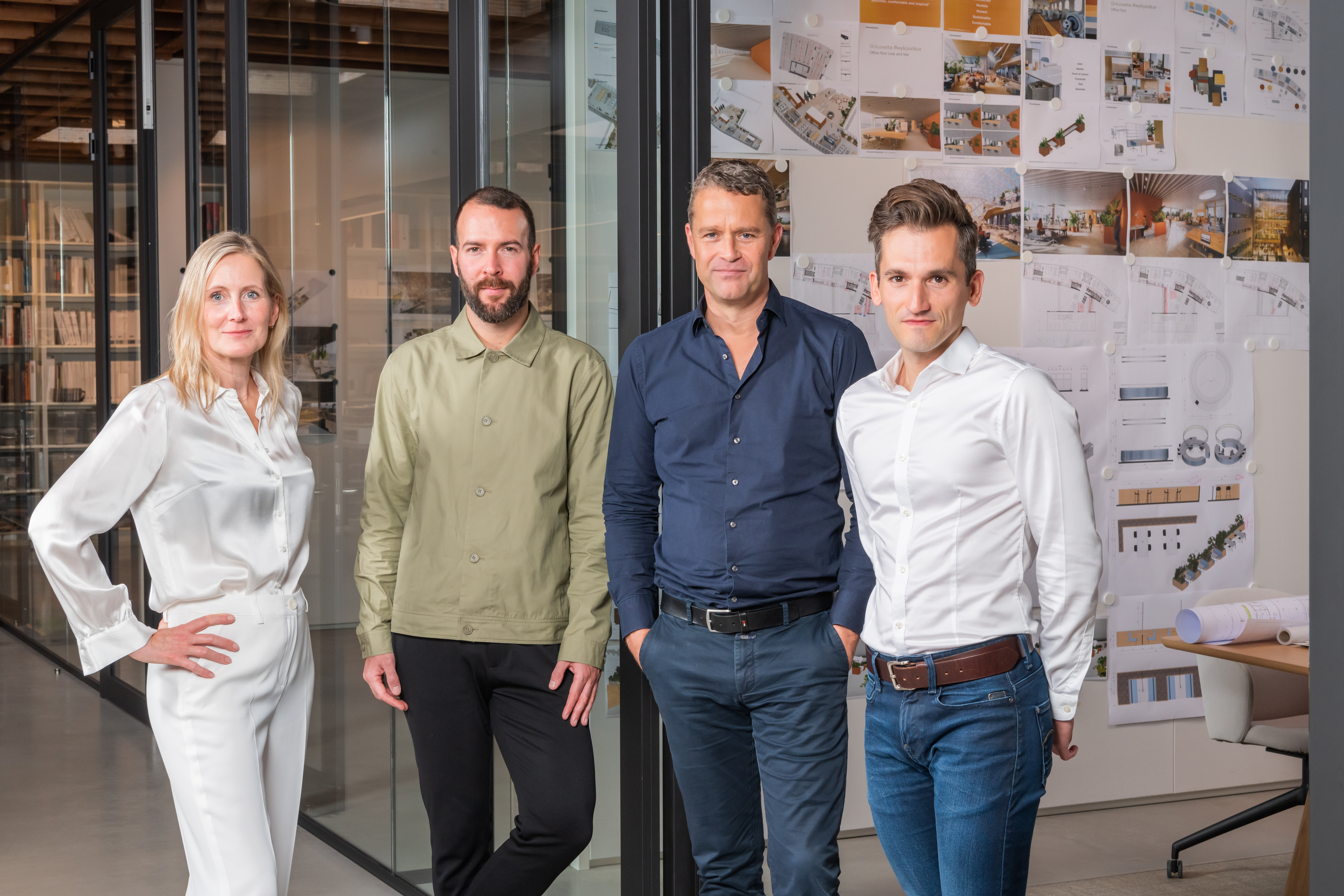 All our products are provided with a product eco passport. This is a clear overview of the product, with the composition of the materials and their percentages by weight.
oak: neutrals (solid, semi-solid, veneer)

1101 oak white

1100 oak natural

1000 oak pure

1201 oak smoke

1202 oak morado

1300 oak black

1301 oak carbon
oak: colors (solid, semi-solid, veneer)

1200 oak grey

1400 oak terra

1401 oak burgundy

1500 oak moss

1600 oak ocean

1700 oak dijon
oak: neutrals (solid, semi-solid)

1101 oak white (oil)

1100 oak natural (oil)
walnut (solid, semi-solid, veneer)

1000 walnut pure

5100 white (RAL9010)

5200 grey (FN.02.77)

5201 quartz grey (RAL7039)

5300 black grey (RAL7021)

5301 black (RAL9005)

5404 rust (custom Arco color)

5503 deep green (RAL6007)

5603 deep blue (RAL5004)

5403 wine red (RAL3007)

5703 deep brown (RAL8022)

5600 slate blue (RAL7042)

5400 clay (C8.20.40)

5702 mustard (E4.30.40)

5604 ultramarine (RAL5002)