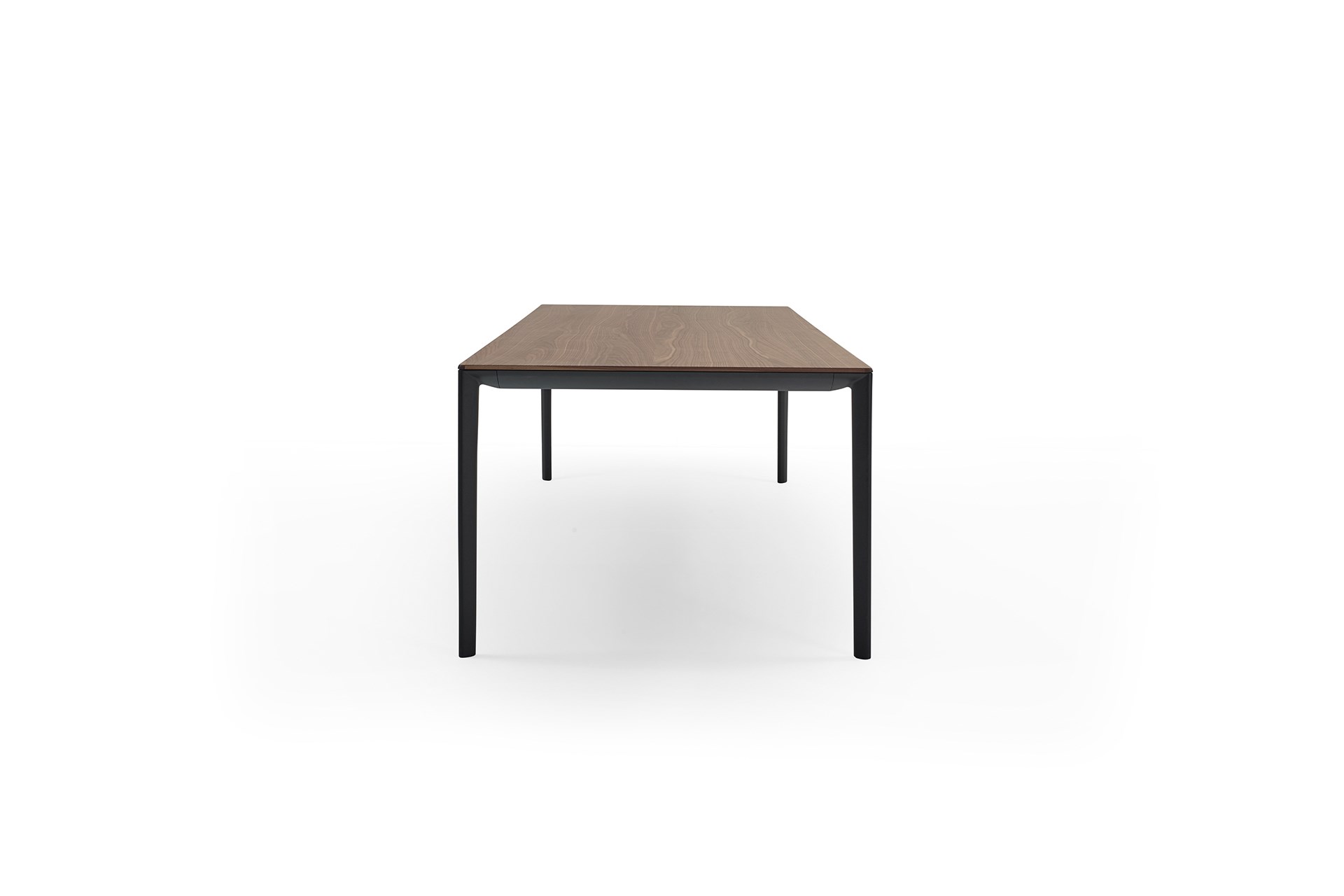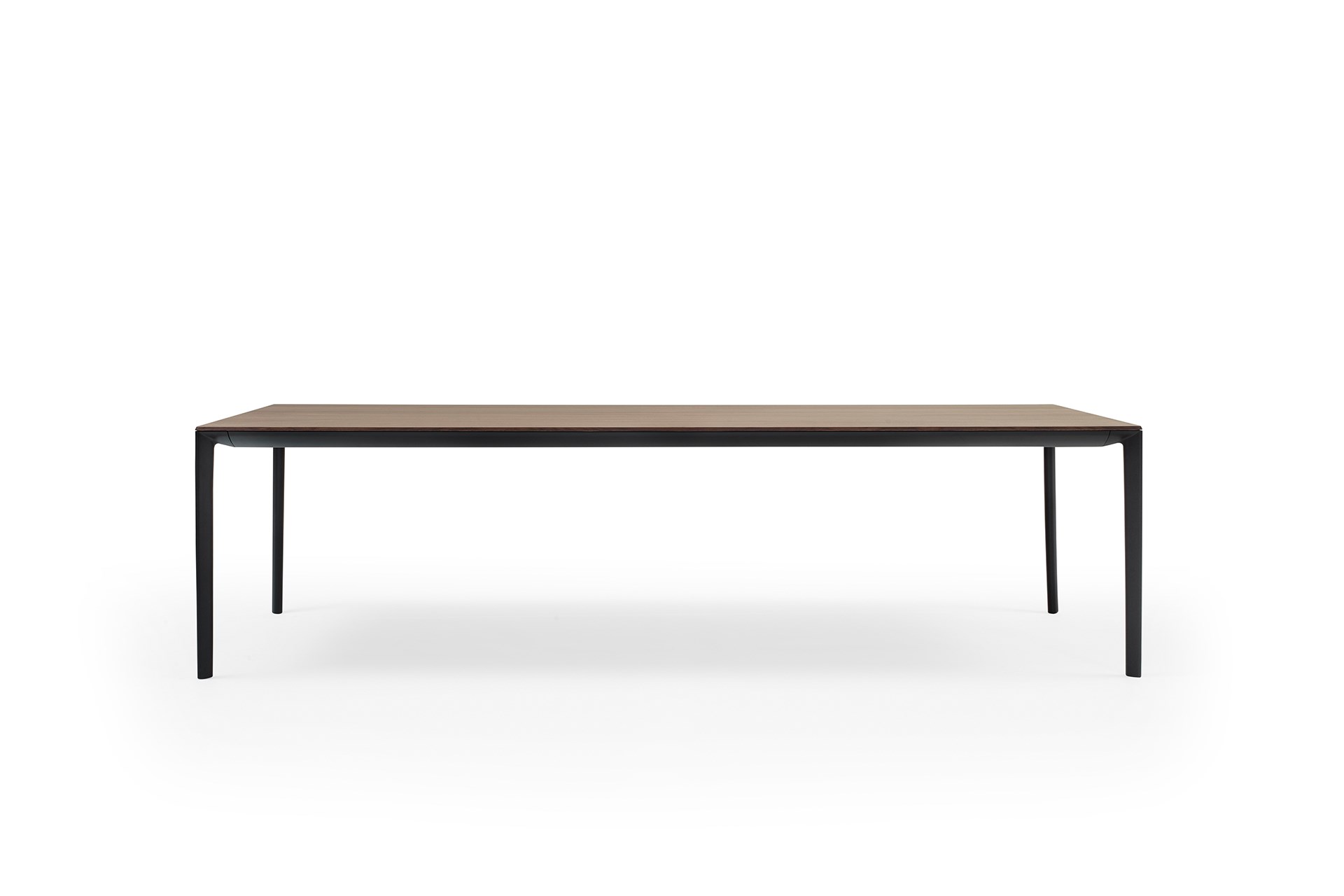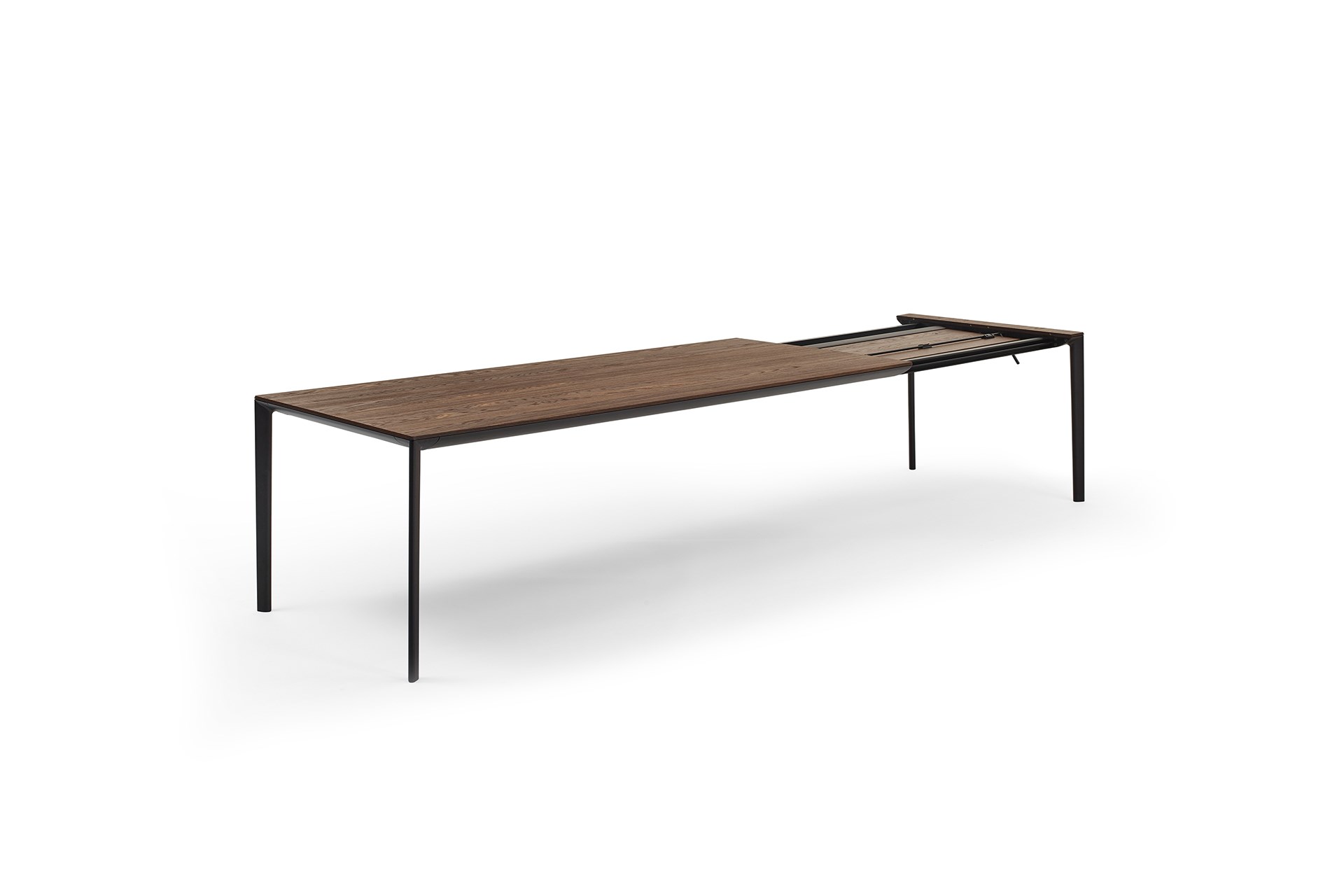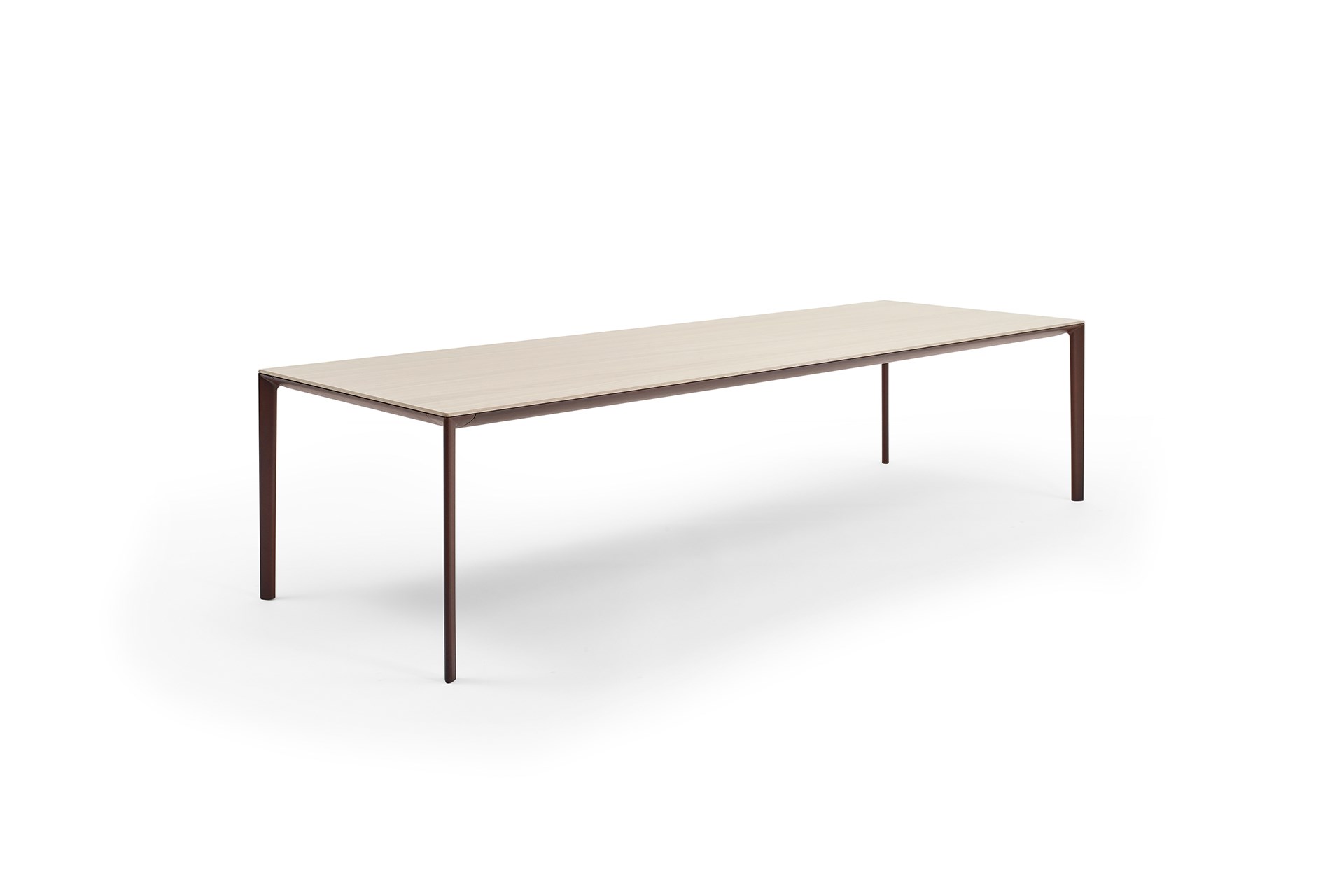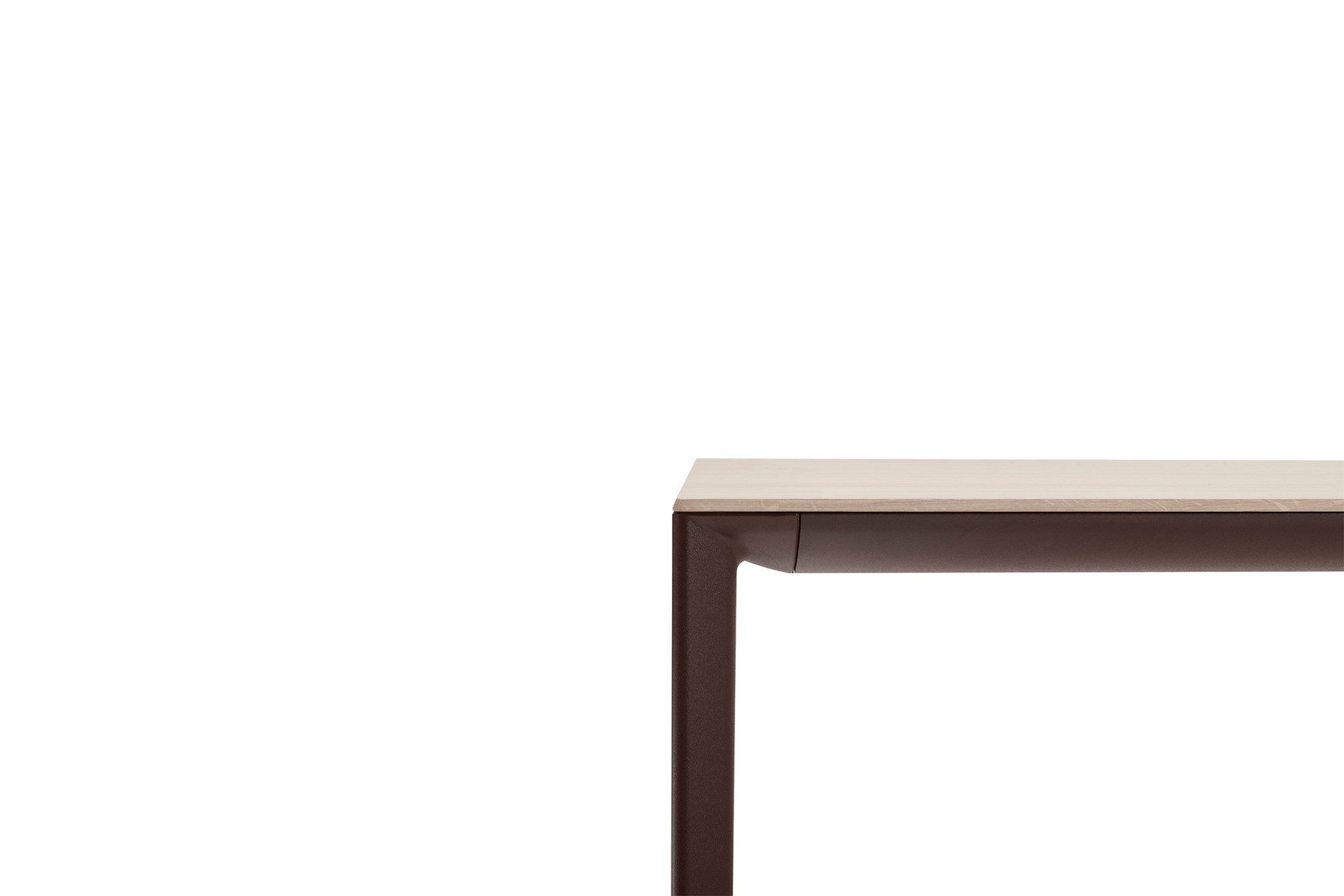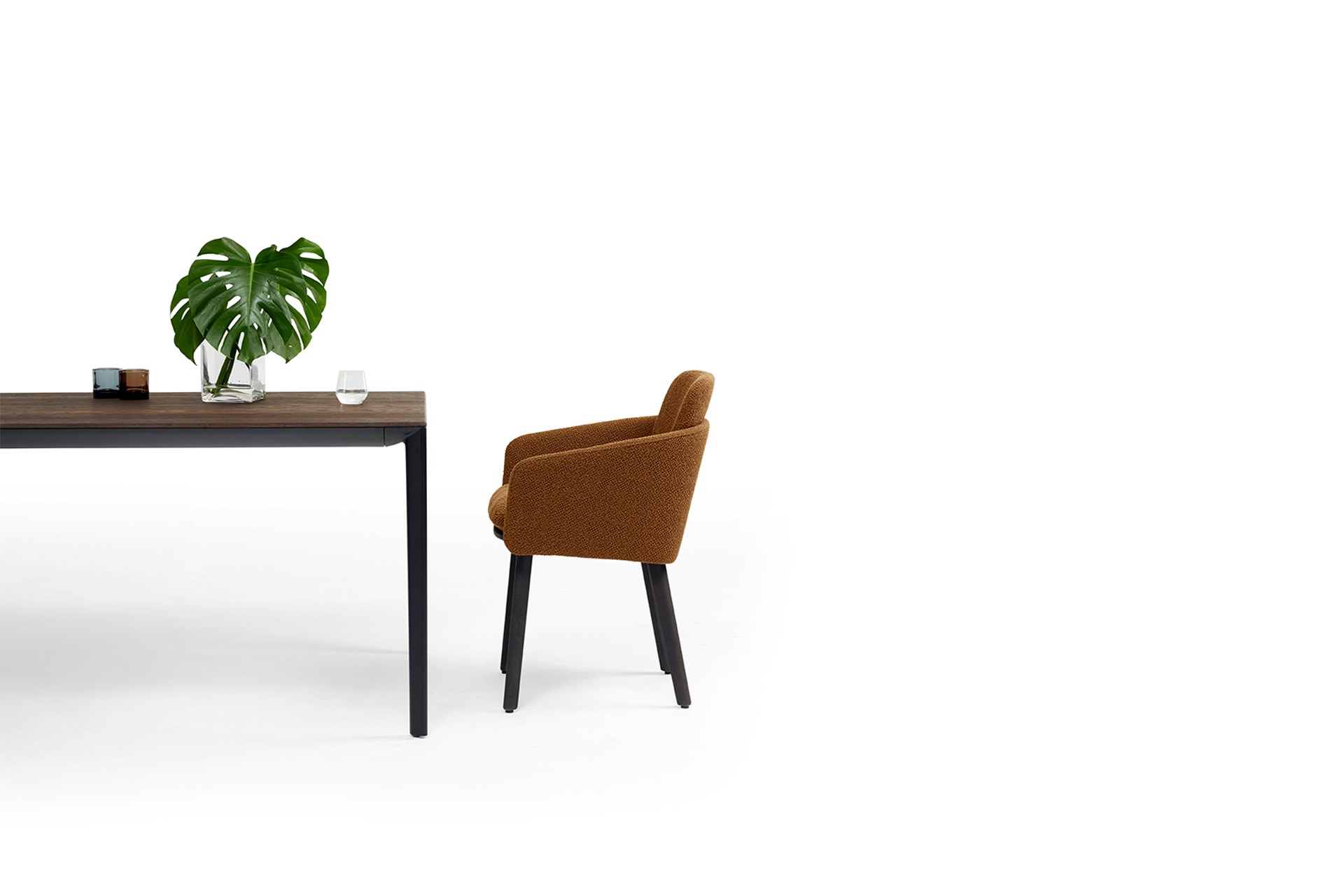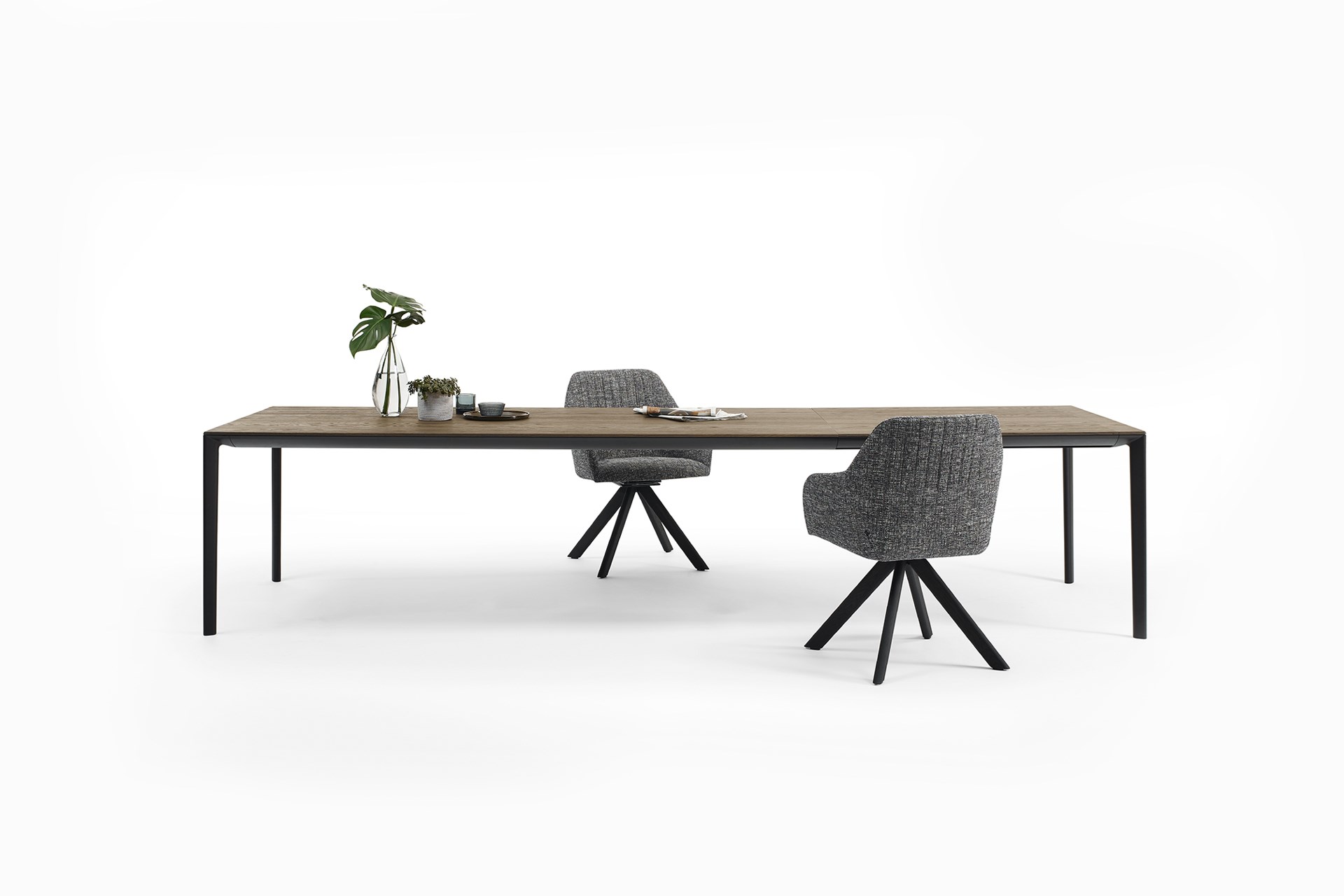 Description
The Shift is a minimalist (extendable) slim table with a friendly natural design. Form and function go together in the Shift: superb techniques are the special aspects in the extrusion profiles developed specifically for this table. The Shift is designed based on the Duramas principle: the core of the table is made from a plate with a PEFC quality mark and a semi-massive wood layer is glued on top. The semi-massive wood layer gives the table all the advantages of massive wood and yet, scarce hardwood is sparingly used. The wooden table top rests on an aluminium frame. The cast legs taper off giving the table an elegant look. The aluminium elements are produced by a partner of Arco in the Netherlands. All the wooden elements are naturally made in the company's own factory in Winterswijk. The table can be entirely dissembled so that the elements can be recycled or refurbished.
From (excl. VAT)
€3240,-
160 x 90 x 75 cm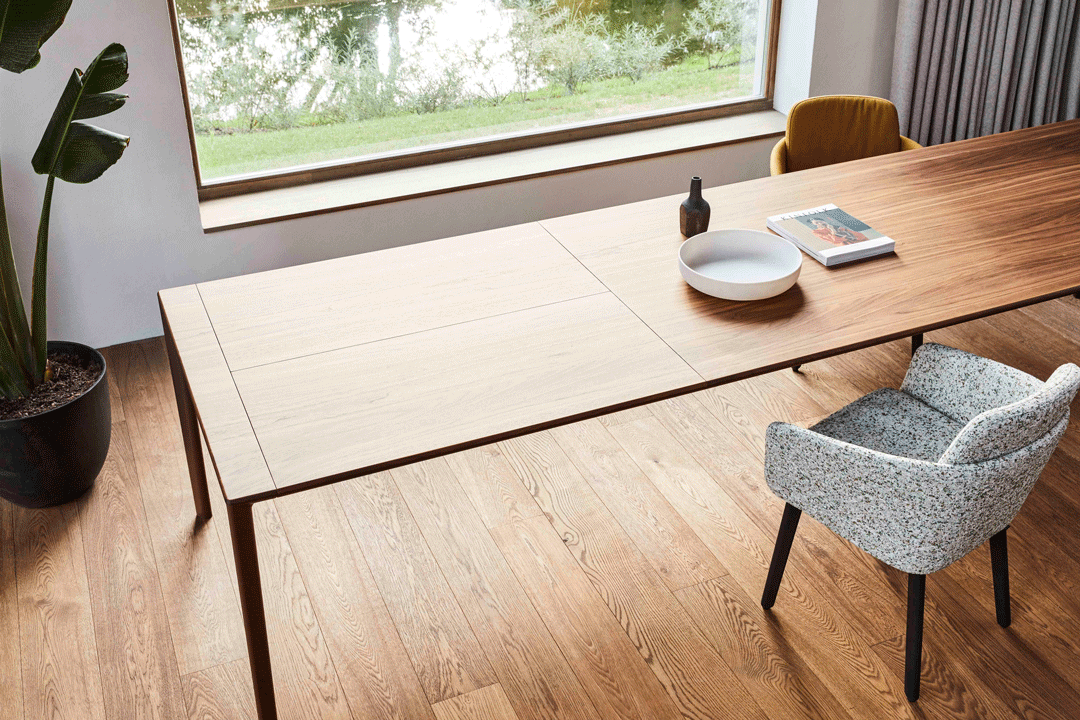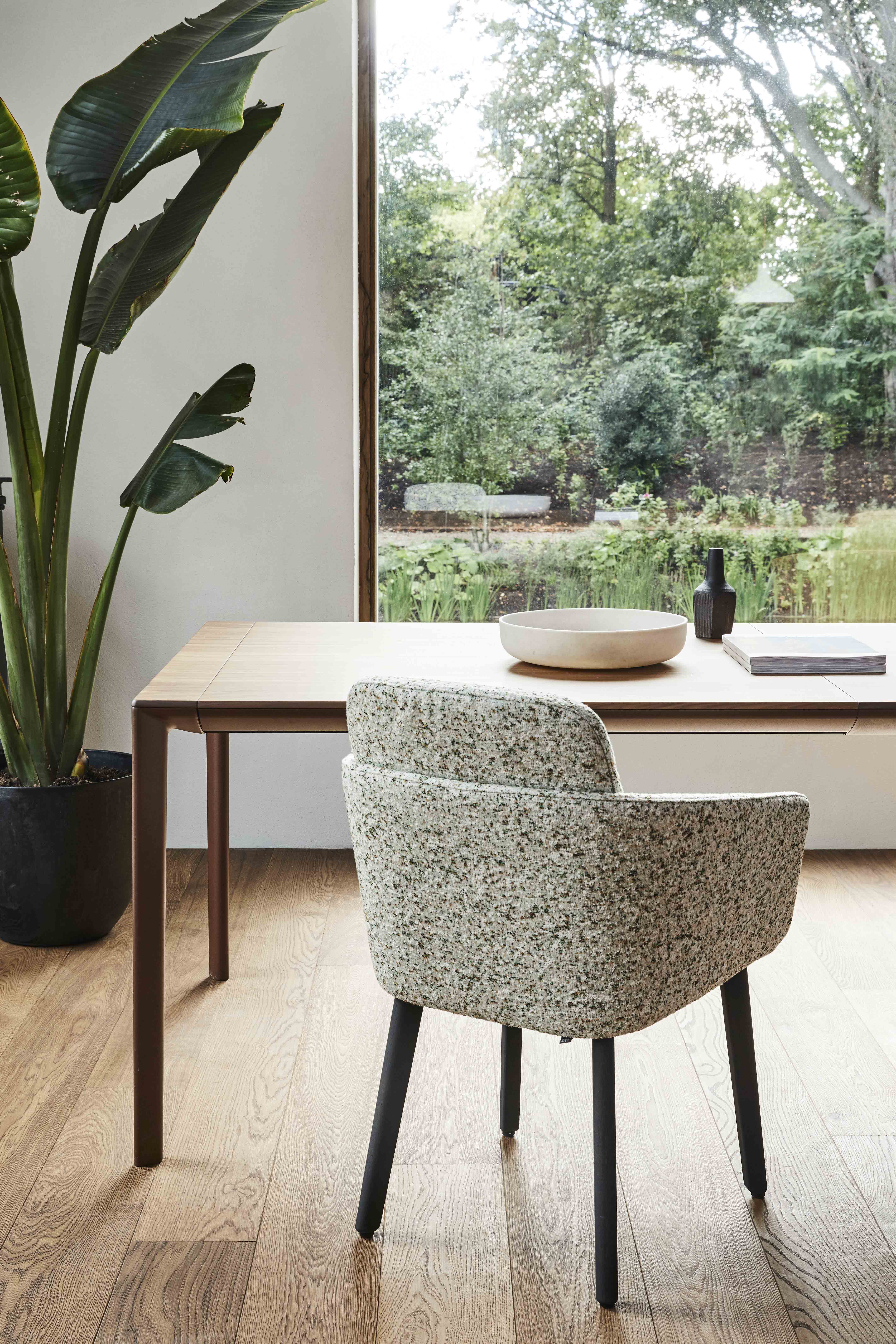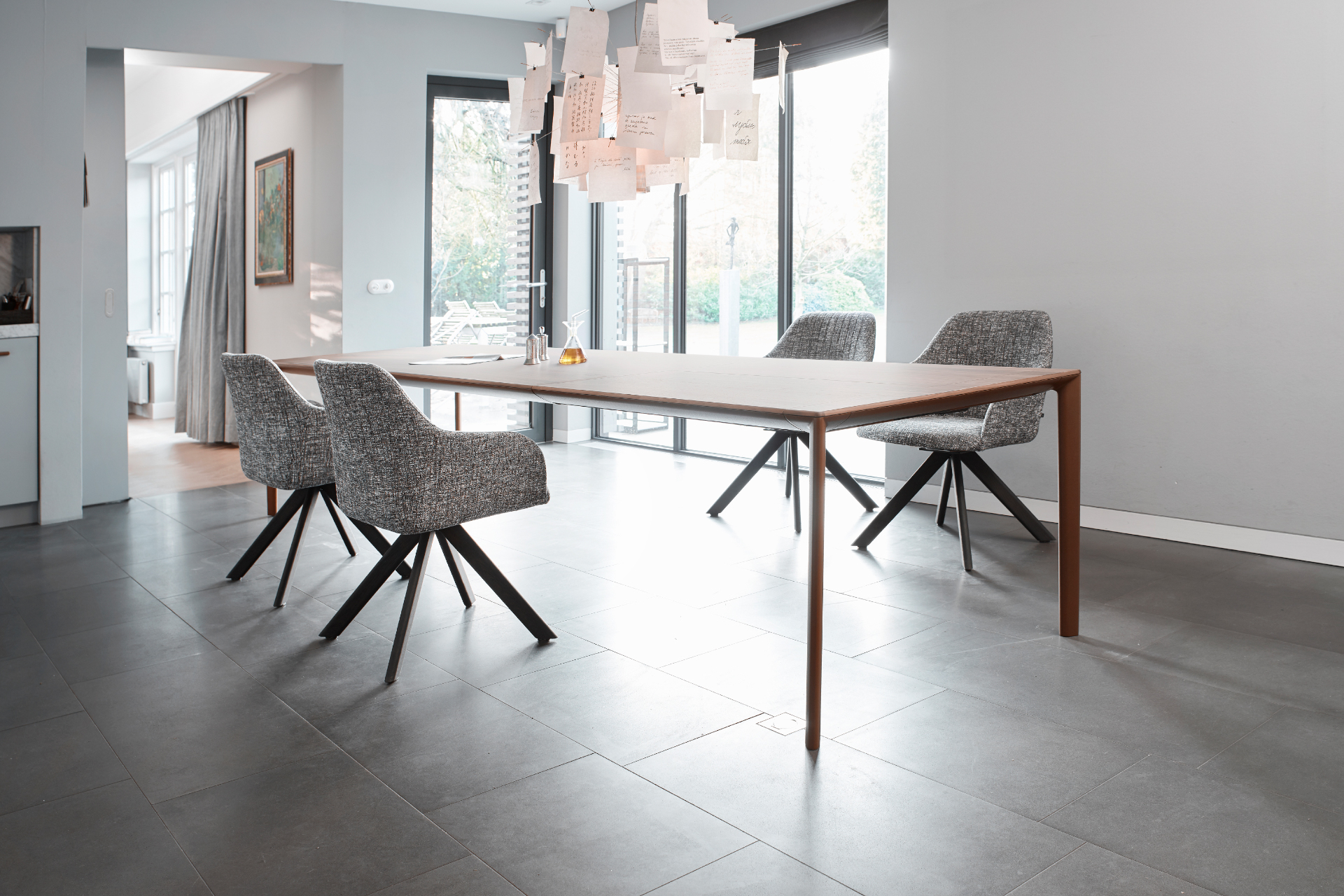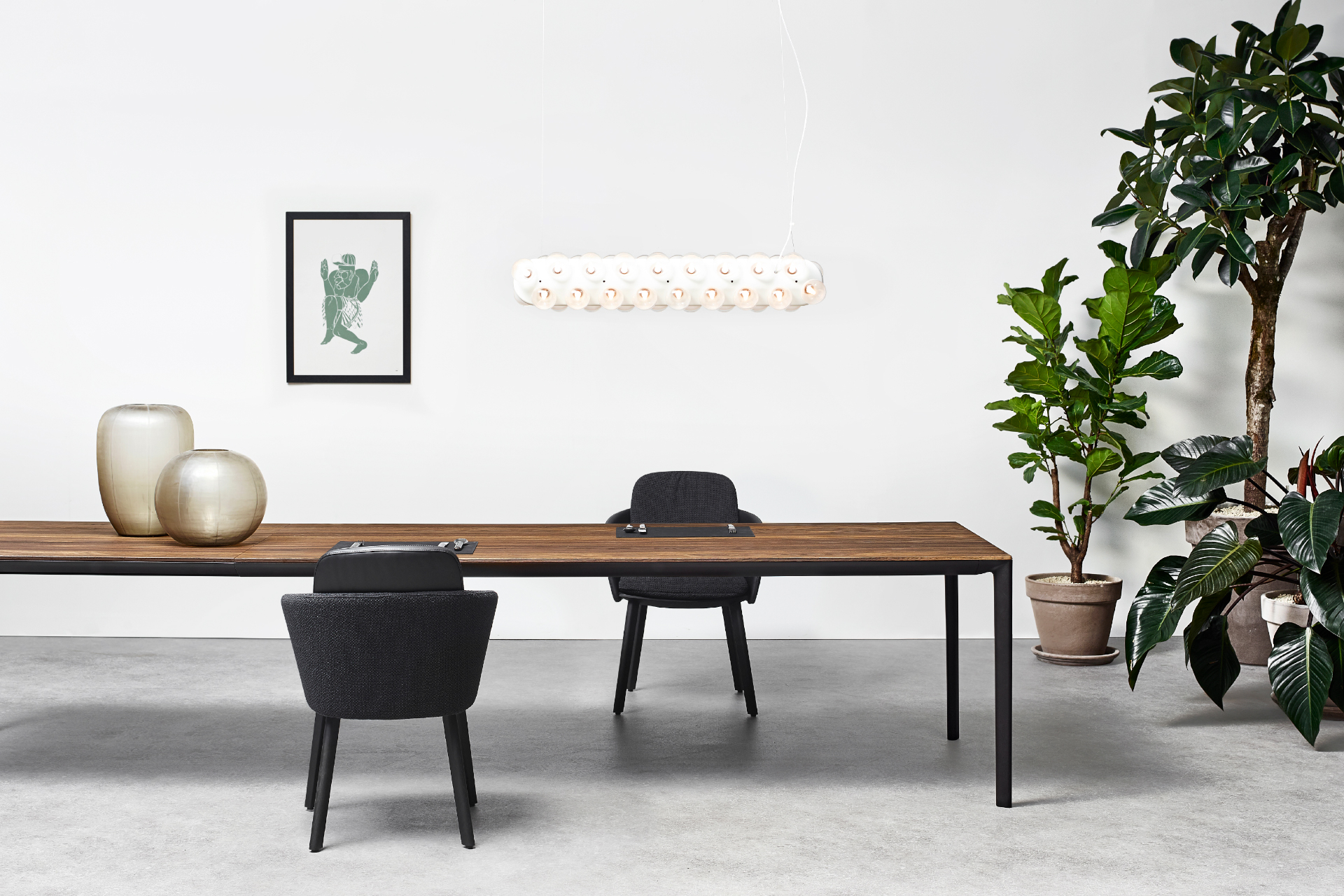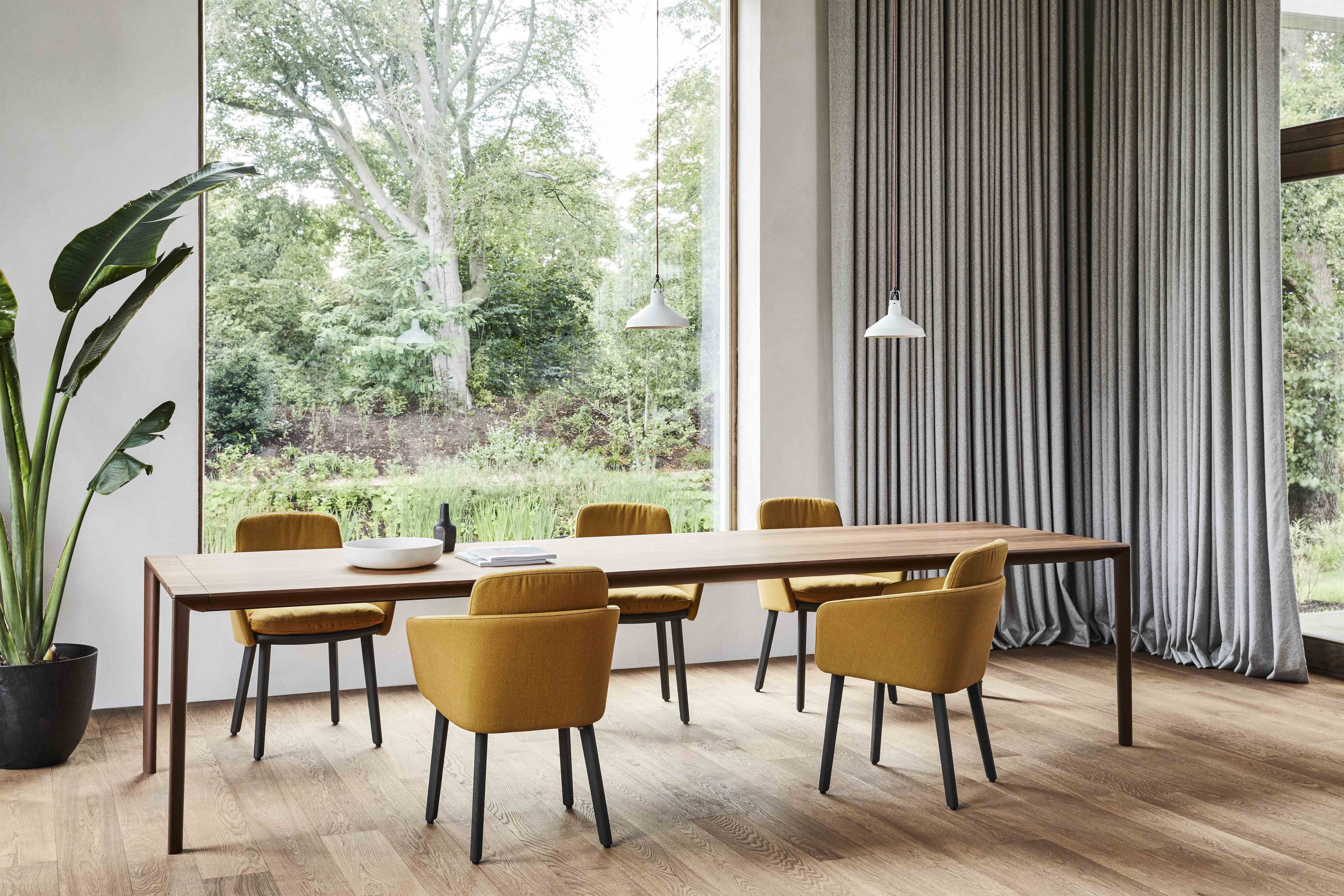 Every person has different desires and needs and every situation needs a different approach. It is accordingly no more than logical that we adapt our tables in line with what you wish: to the appropriate length, width, height and with the desired finish.
All our products are provided with a product eco passport. This is a clear overview of the product, with the composition of the materials and their percentages by weight.
oak: neutrals (solid, semi-solid, veneer)

1101 oak white

1100 oak natural

1000 oak pure

1201 oak smoke

1202 oak morado

1300 oak black

1301 oak carbon
oak: colors (solid, semi-solid, veneer)

1200 oak grey

1400 oak terra

1401 oak burgundy

1500 oak moss

1600 oak ocean

1700 oak dijon
oak: neutrals (solid, semi-solid)

1101 oak white (oil)

1100 oak natural (oil)

1000 oak smoked pure
walnut (solid, semi-solid, veneer)

1000 walnut pure

5100 white (RAL9010)

5200 grey (FN.02.77)

5201 quartz grey (RAL7039)

5300 black grey (RAL7021)

5301 black (RAL9005)

5404 rust (custom Arco color)

5503 deep green (RAL6007)

5603 deep blue (RAL5004)

5403 wine red (RAL3007)

5703 deep brown (RAL8022)

5600 slate blue (RAL7042)

5400 clay (C8.20.40)

5702 mustard (E4.30.40)

5604 ultramarine (RAL5002)