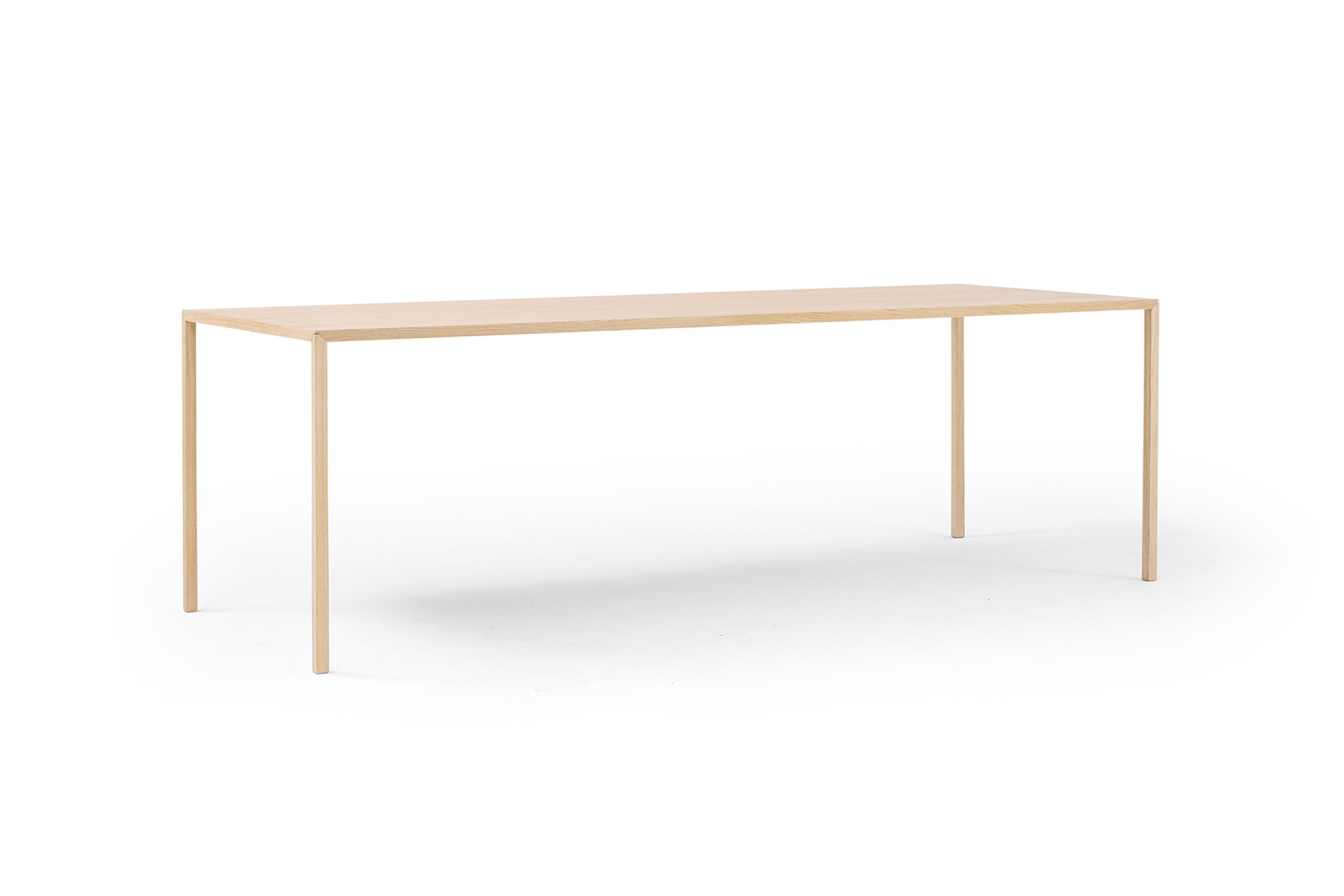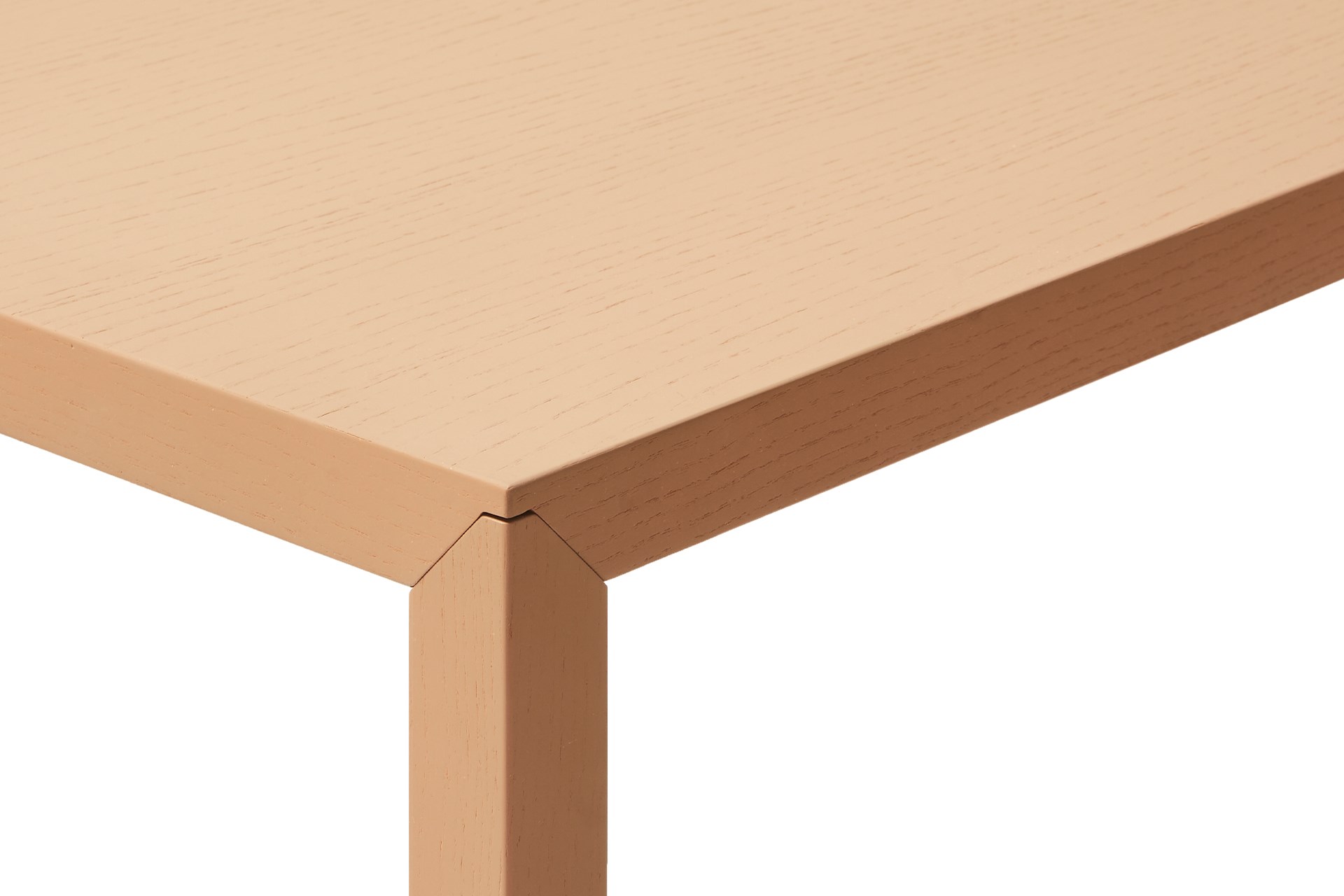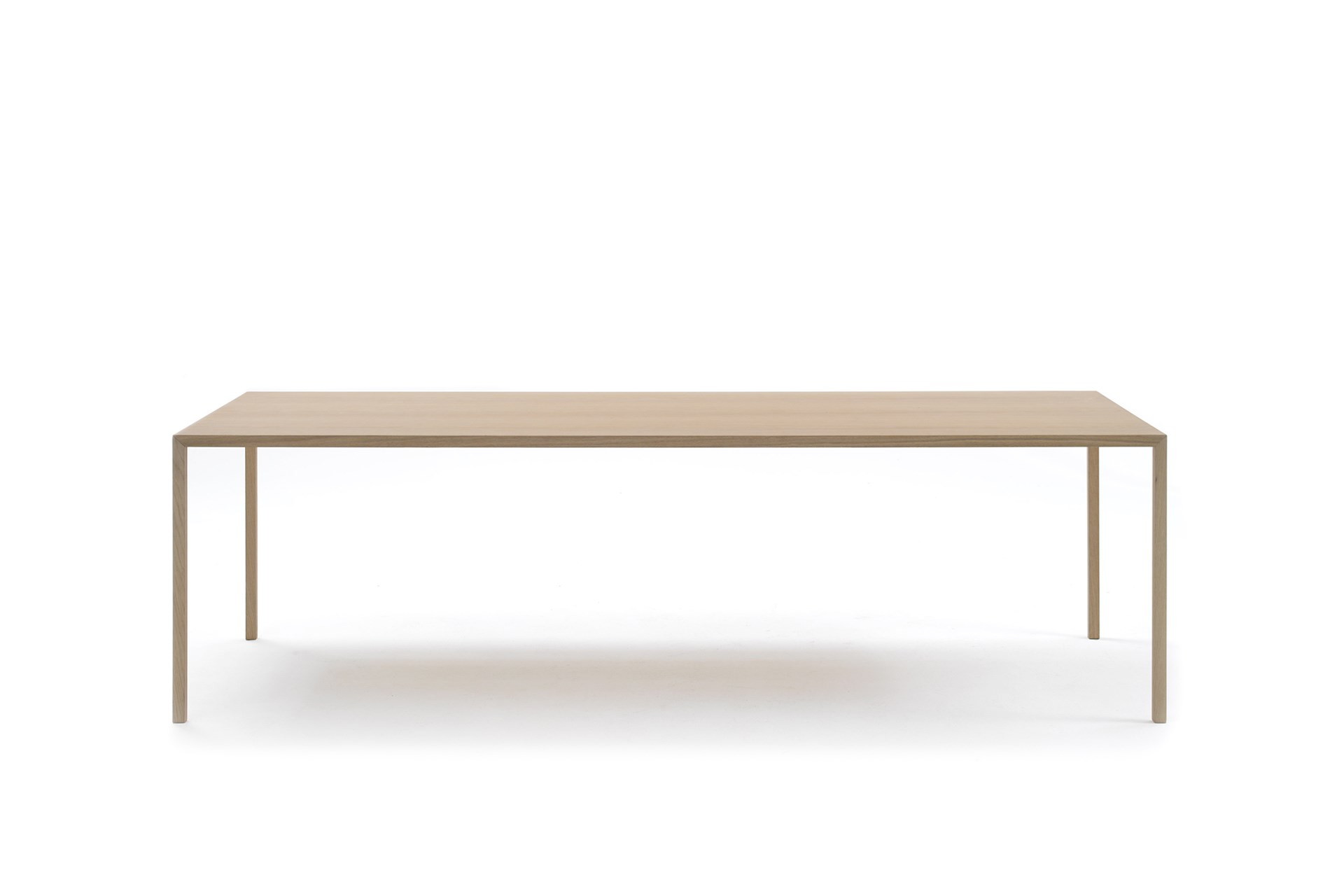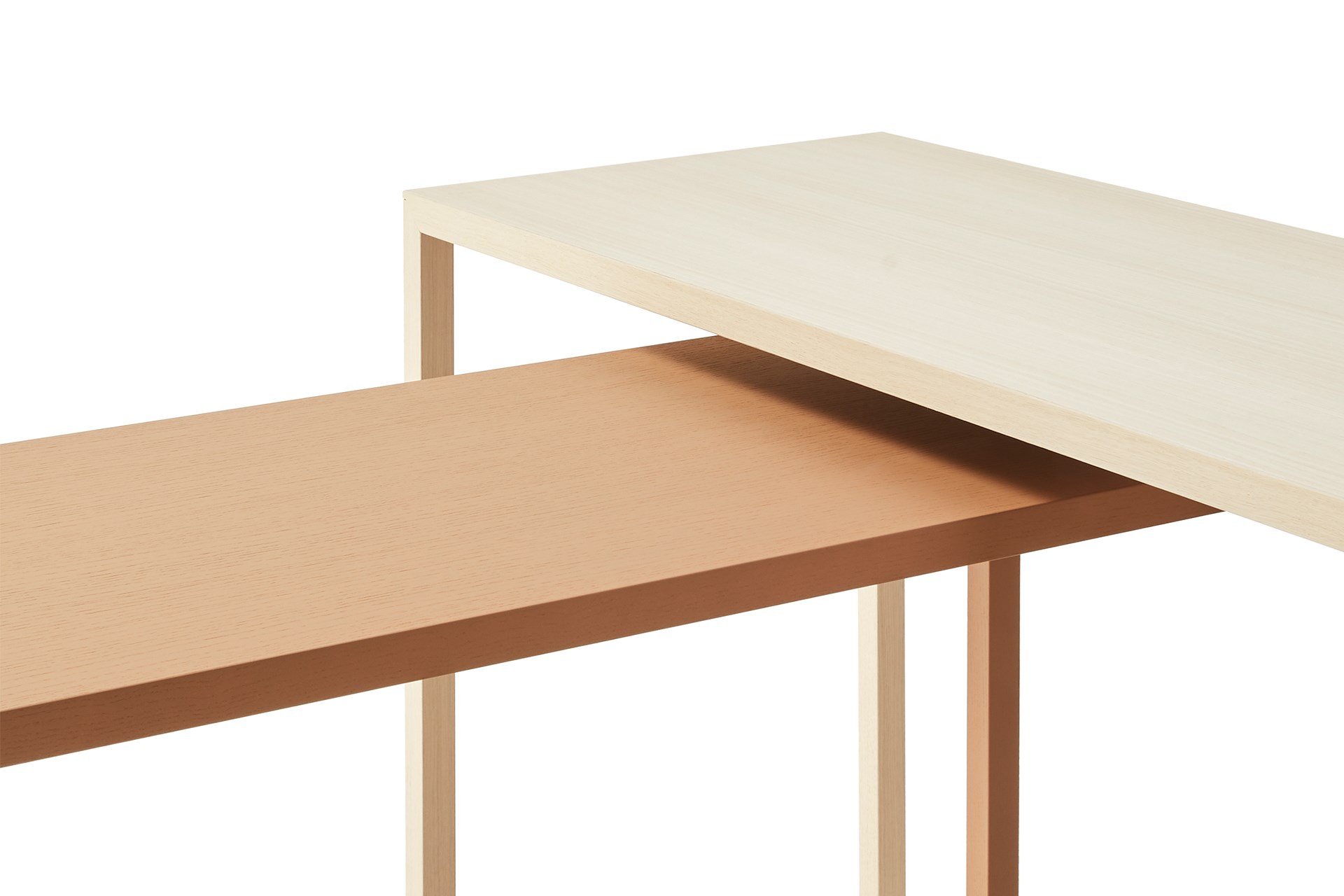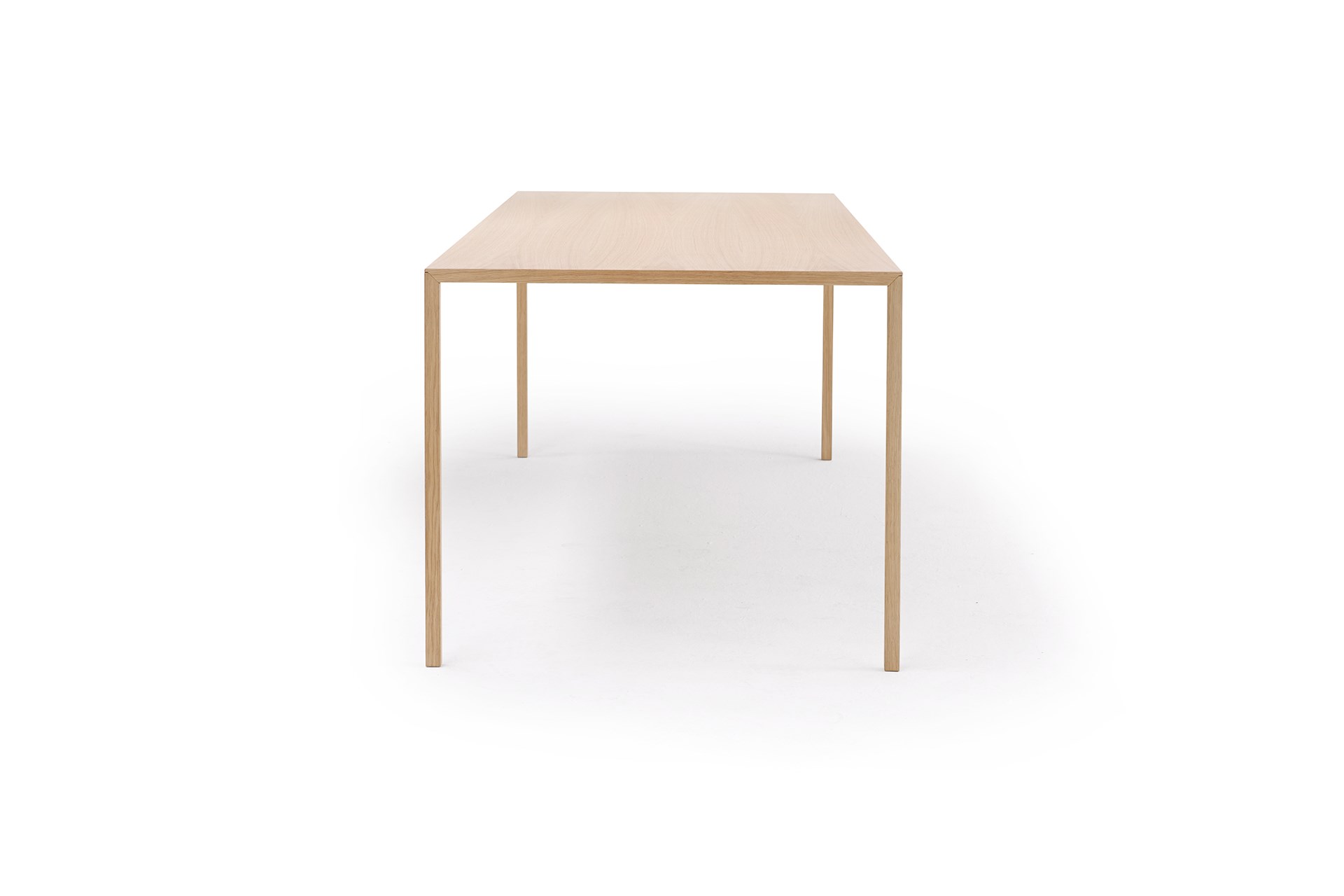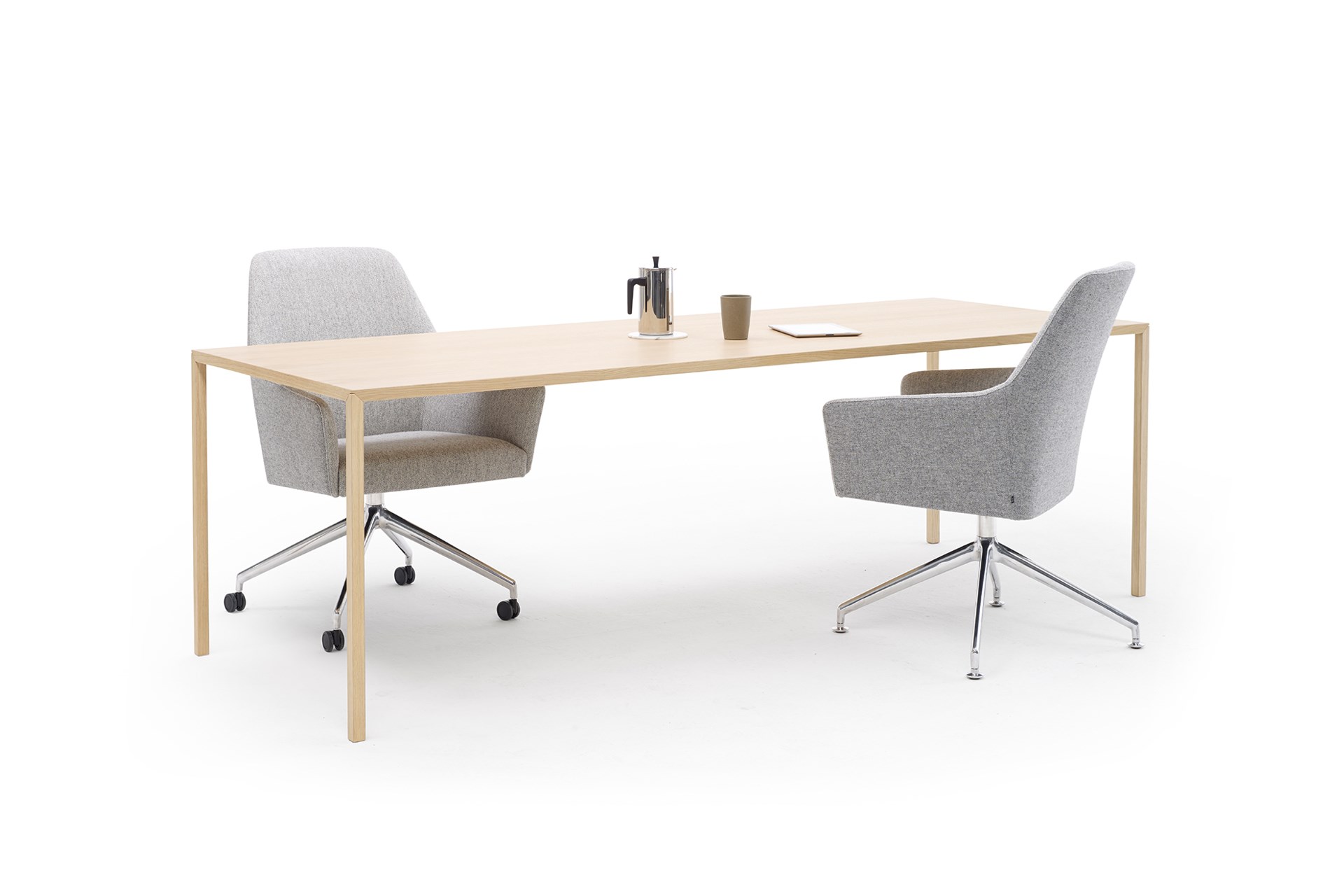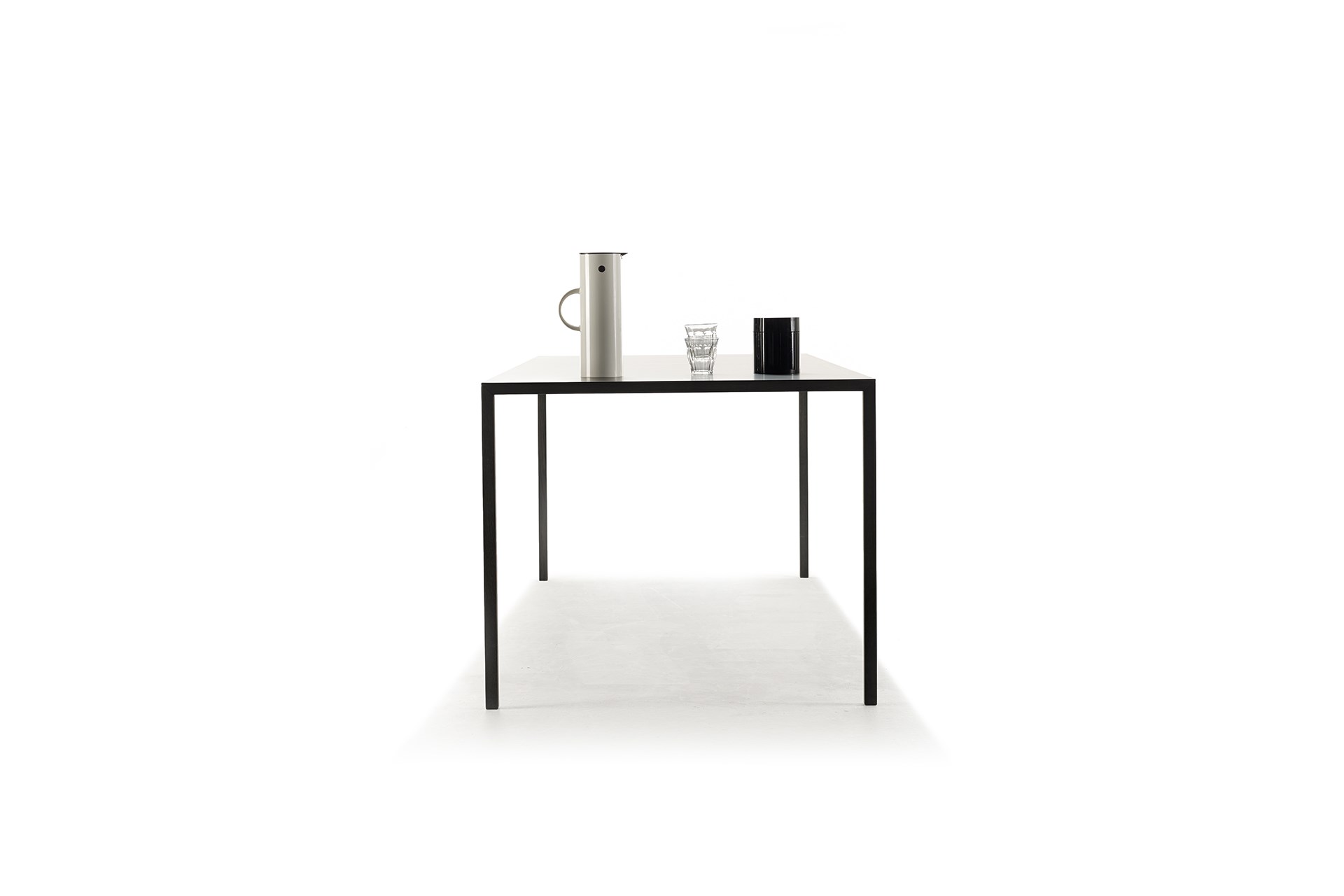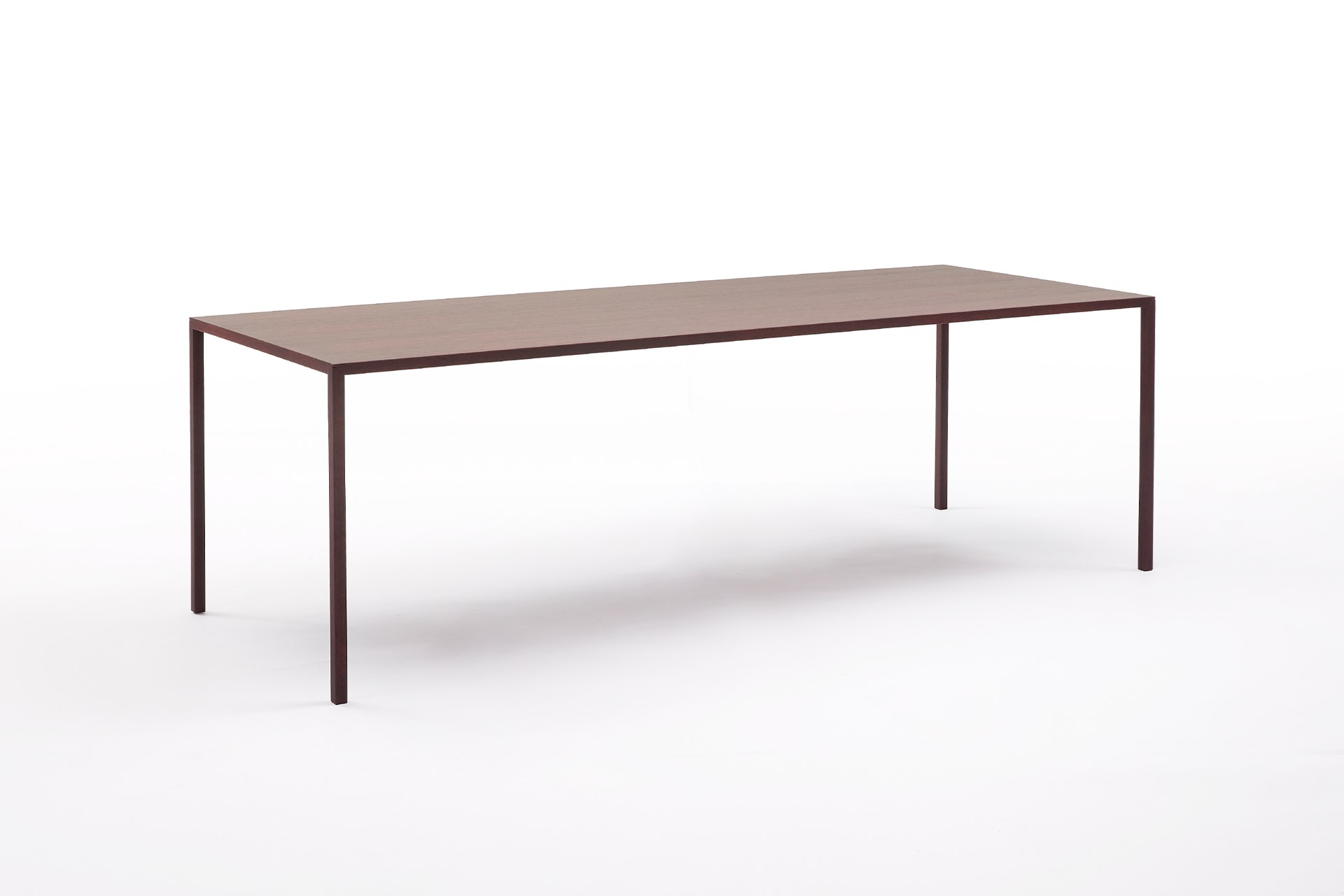 Description
This ultra-thin, but nevertheless very stable table is made possible by a unique steel-sandwich construction, which is covered with a thin layer of wood. Designer Bertjan Pot: "Some people will feel that the composite structure of the Slim Table undermines its authenticity, but this is actually what makes it authentic. The inherent properties of the different materials have been used as honestly as possible: metal for its strength and wood for its tactile and aesthetic qualities. Without innovation is minimalism quickly becoming a dead end."
From (excl. VAT)
€1339,-
70 x 90 x 75 cm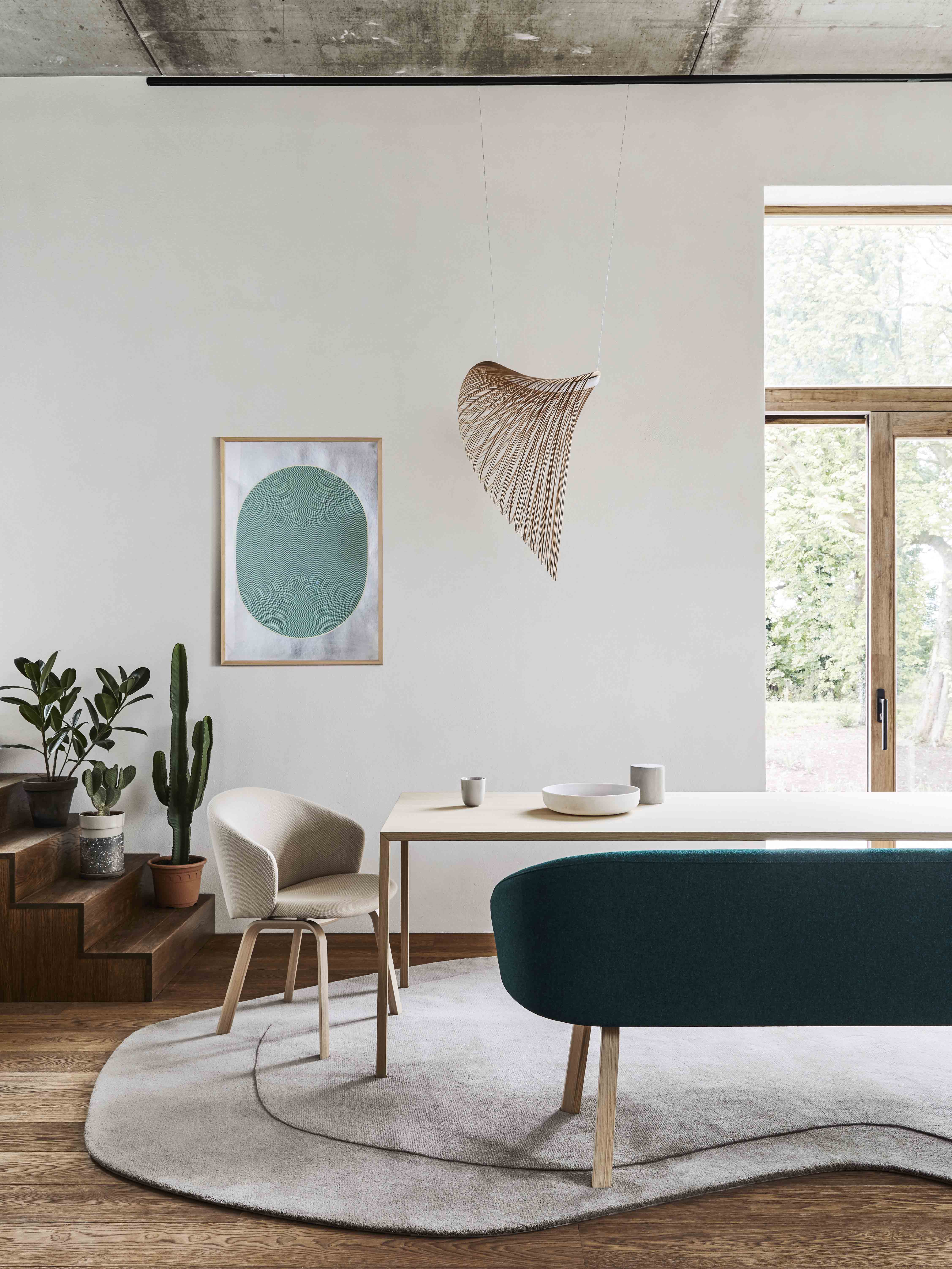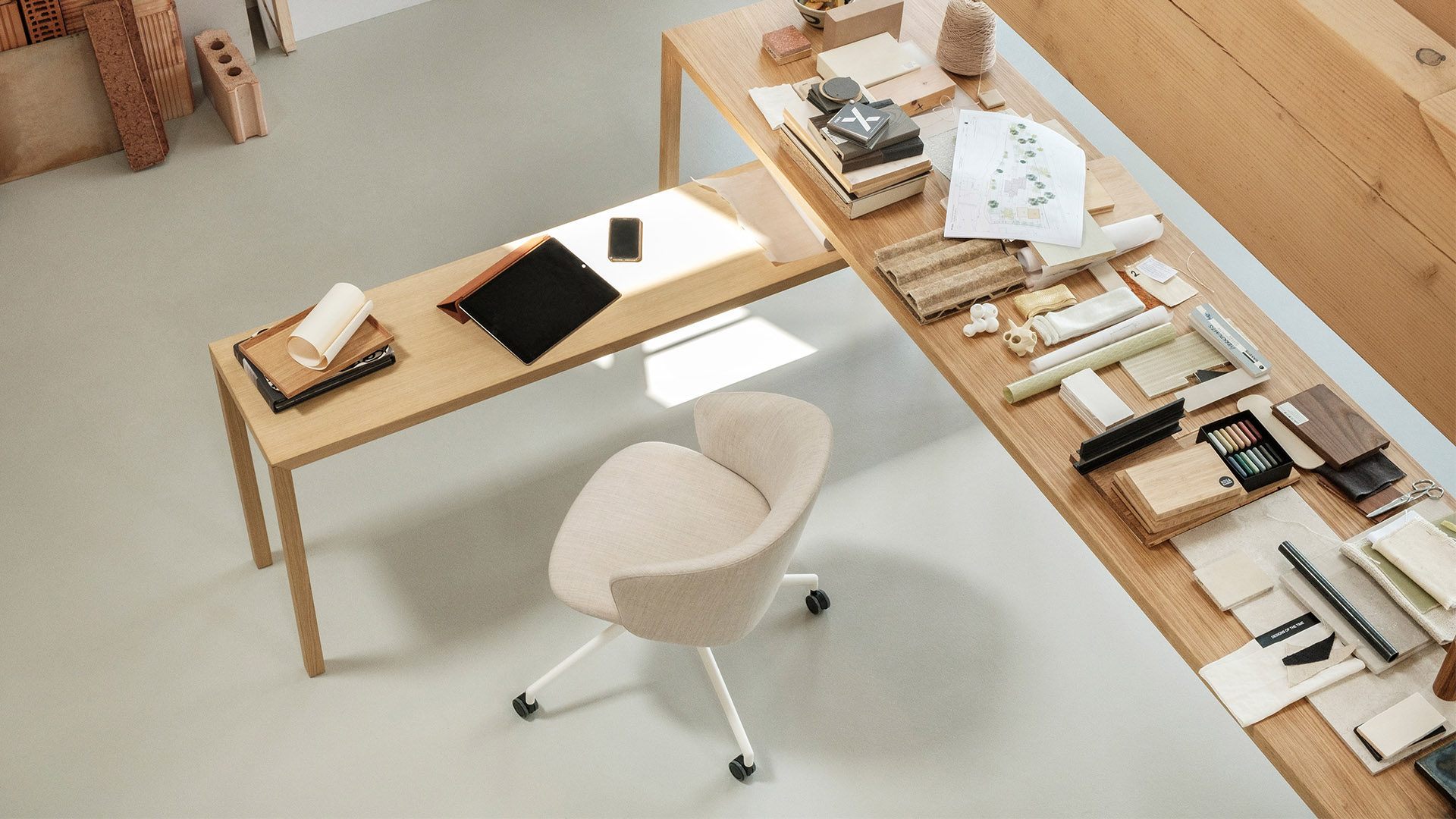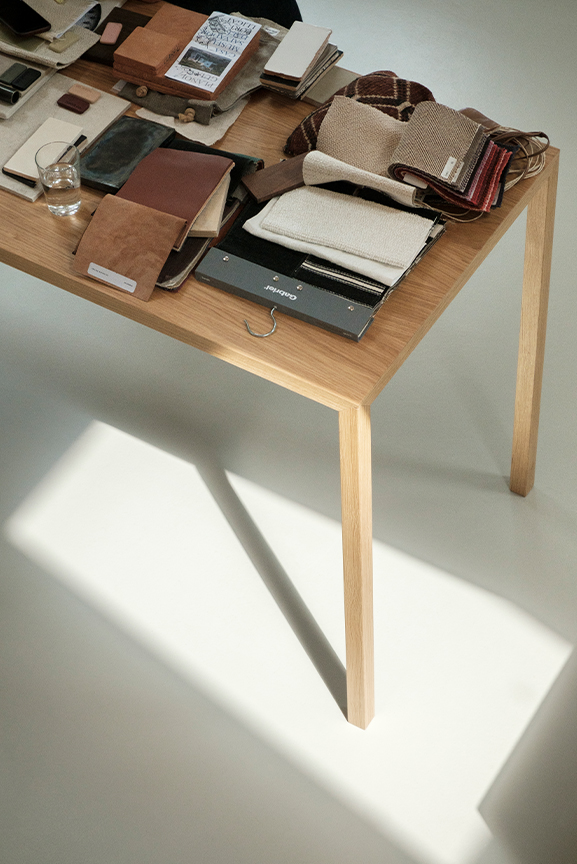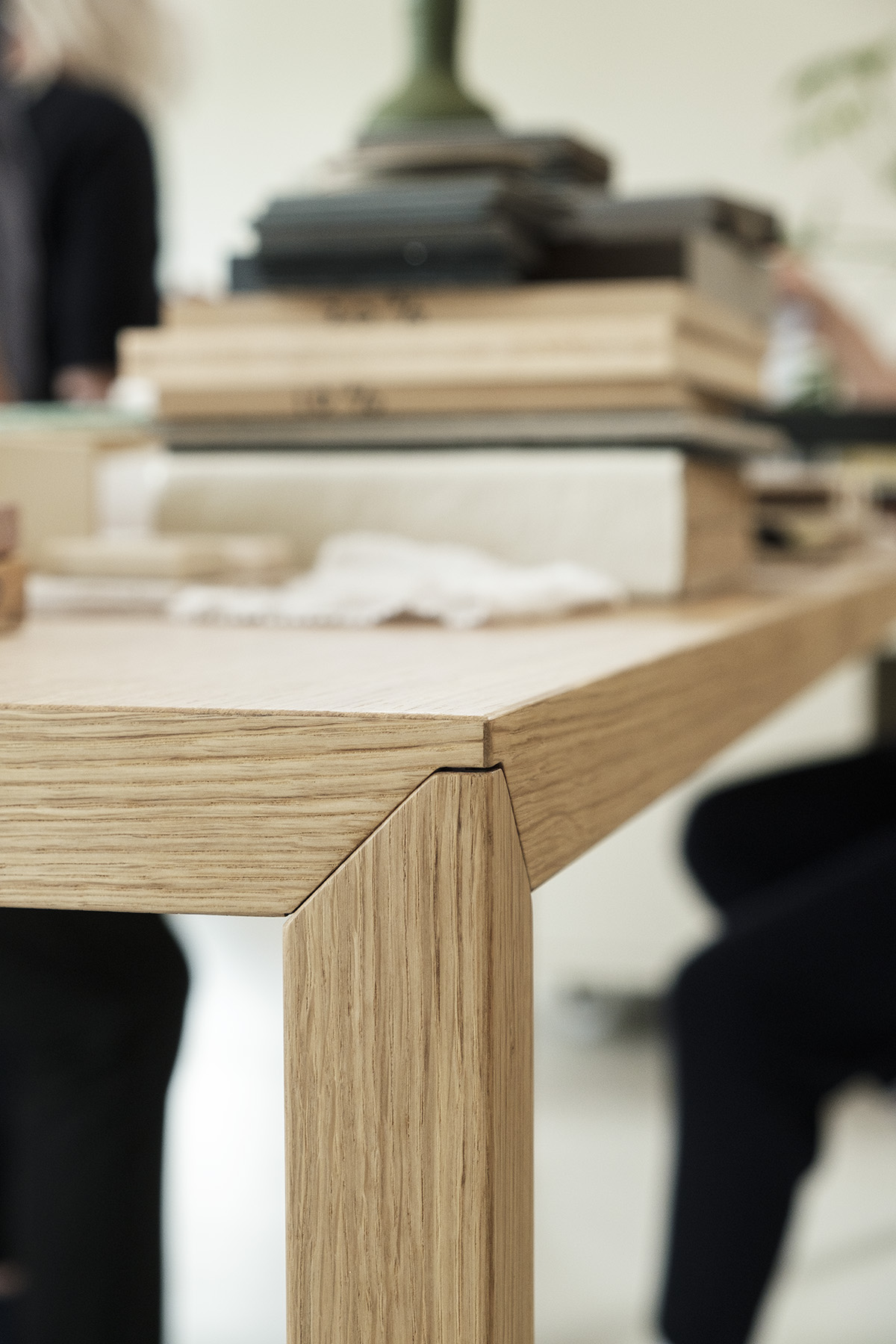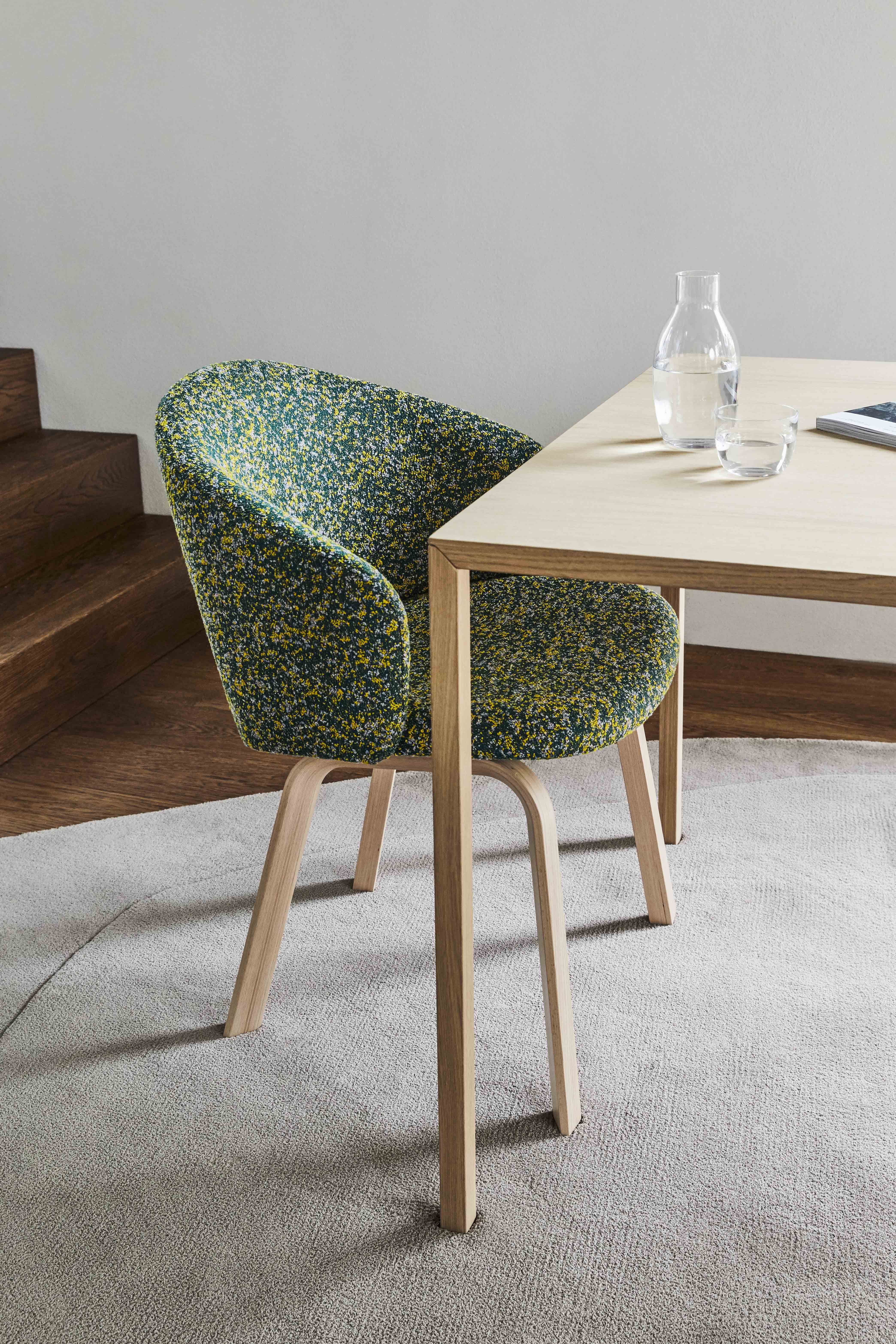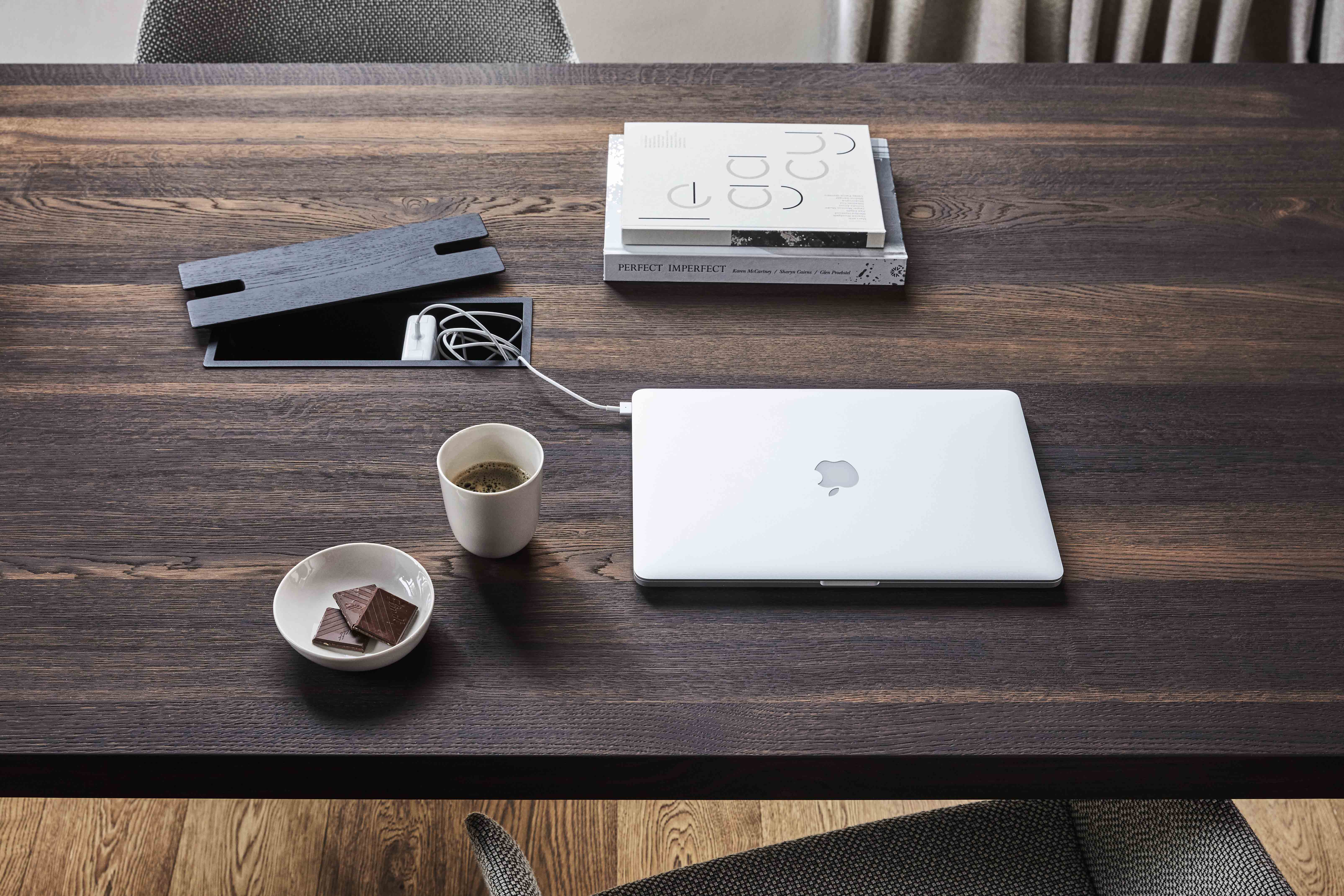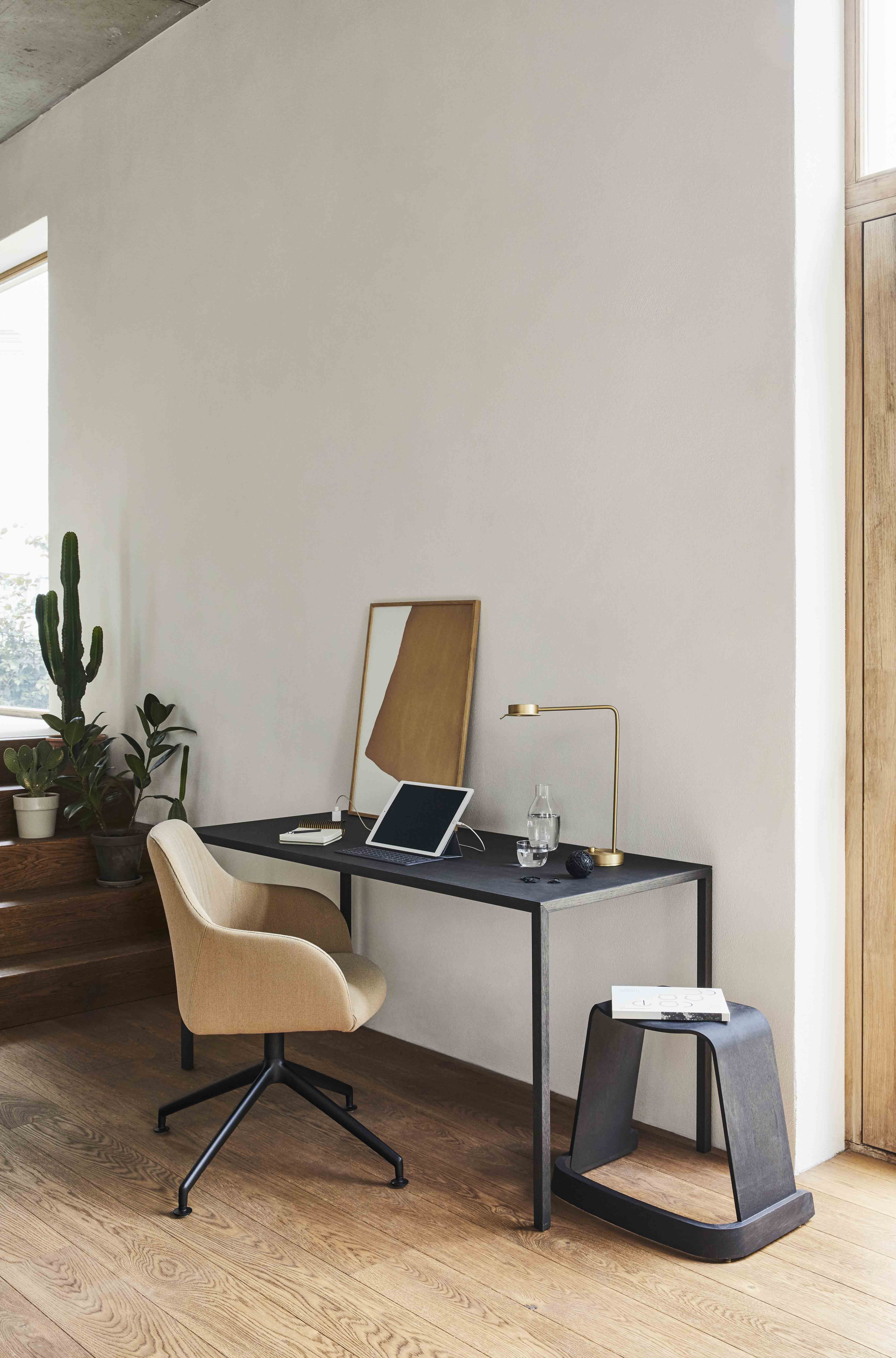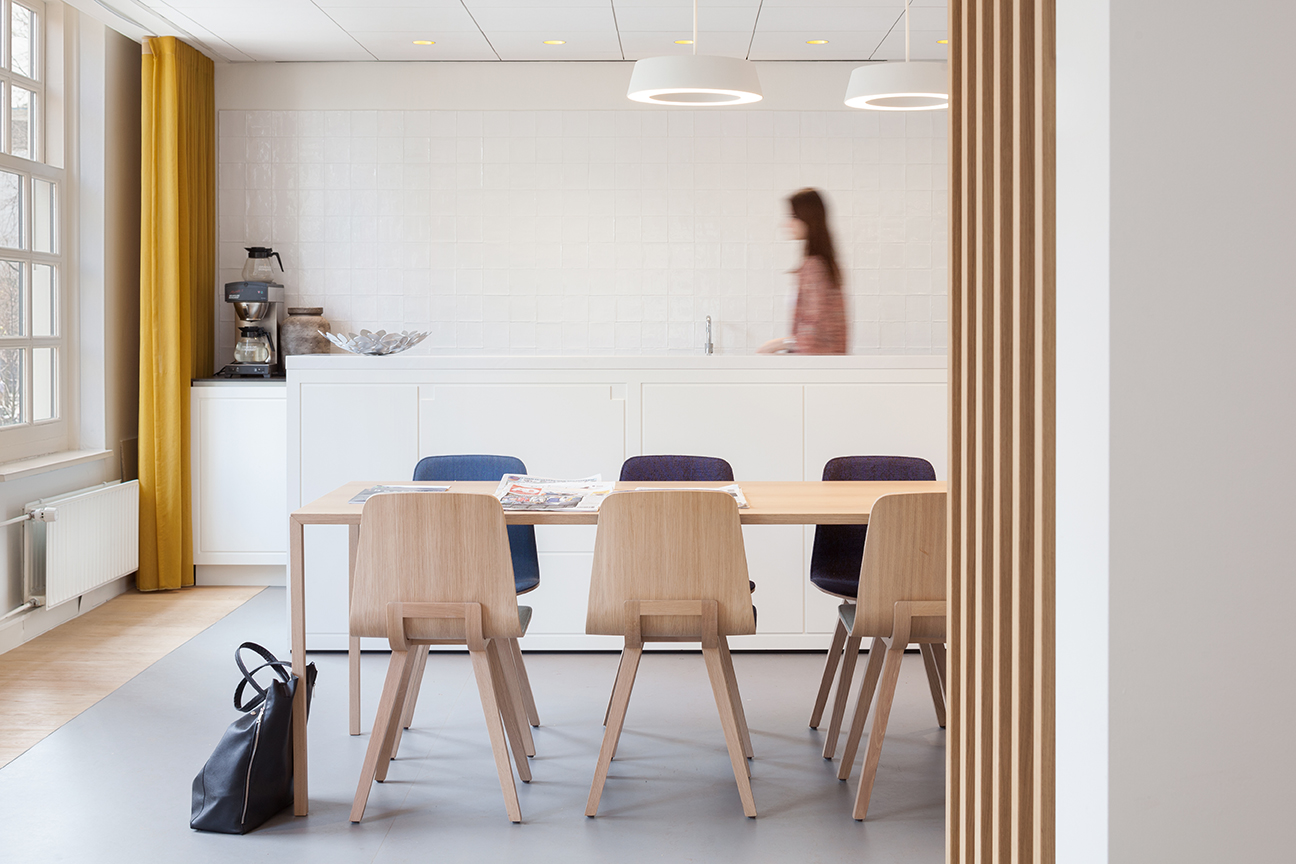 Every person has different desires and needs and every situation needs a different approach. It is accordingly no more than logical that we adapt our tables in line with what you wish: to the appropriate length, width, height and with the desired finish.
All our products are provided with a product eco passport. This is a clear overview of the product, with the composition of the materials and their percentages by weight.
oak: neutrals (solid, semi-solid, veneer)

1101 oak white

1100 oak natural

1000 oak pure

1201 oak smoke

1202 oak morado

1300 oak black

1301 oak carbon
oak: colors (solid, semi-solid, veneer)

1200 oak grey

1400 oak terra

1401 oak burgundy

1500 oak moss

1600 oak ocean

1700 oak dijon
oak: neutrals (solid, semi-solid)

1101 oak white (oil)

1100 oak natural (oil)

1000 oak smoked pure
walnut (solid, semi-solid, veneer)

1000 walnut pure

5100 white (GN.02.88 / RAL9010)

5200 grey (FN.02.77)

5101 beige (F2.05.65)

5202 mud (F2.10.50)

5203 silt (F2.10.40)

5201 quartz grey (F7.05.37 / RAL7039)

5301 black (UN.00.07 / RAL9005)
color lacquer: yellow, green, red, blue color groups

G0.55.80 lime

5701 ochre (E8.50.50)

5702 mustard (E4.30.40)

5703 deep brown (C2.04.06 / RAL8022)

5500 mute green (H8.07.47)

5501 emerald green (L0.20.40)

5502 moss green (G0.20.30)

5503 deep green (J5.16.15 / RAL6007)

5400 clay (C8.20.40)

5401 red (C4.60.30)

5402 burnt red (C4.35.15)

5403 wine red (B1.16.12 / RAL3007)

5600 slate blue (P0.03.55)

5601 petrol blue (R0.30.30)

5602 prussian blue (T0.10.30)

5603 deep blue (U1.11.08 / RAL5004)

7100 HPL Fenix® White

7200 HPL Fenix® Grey

7300 HPL Fenix® Black