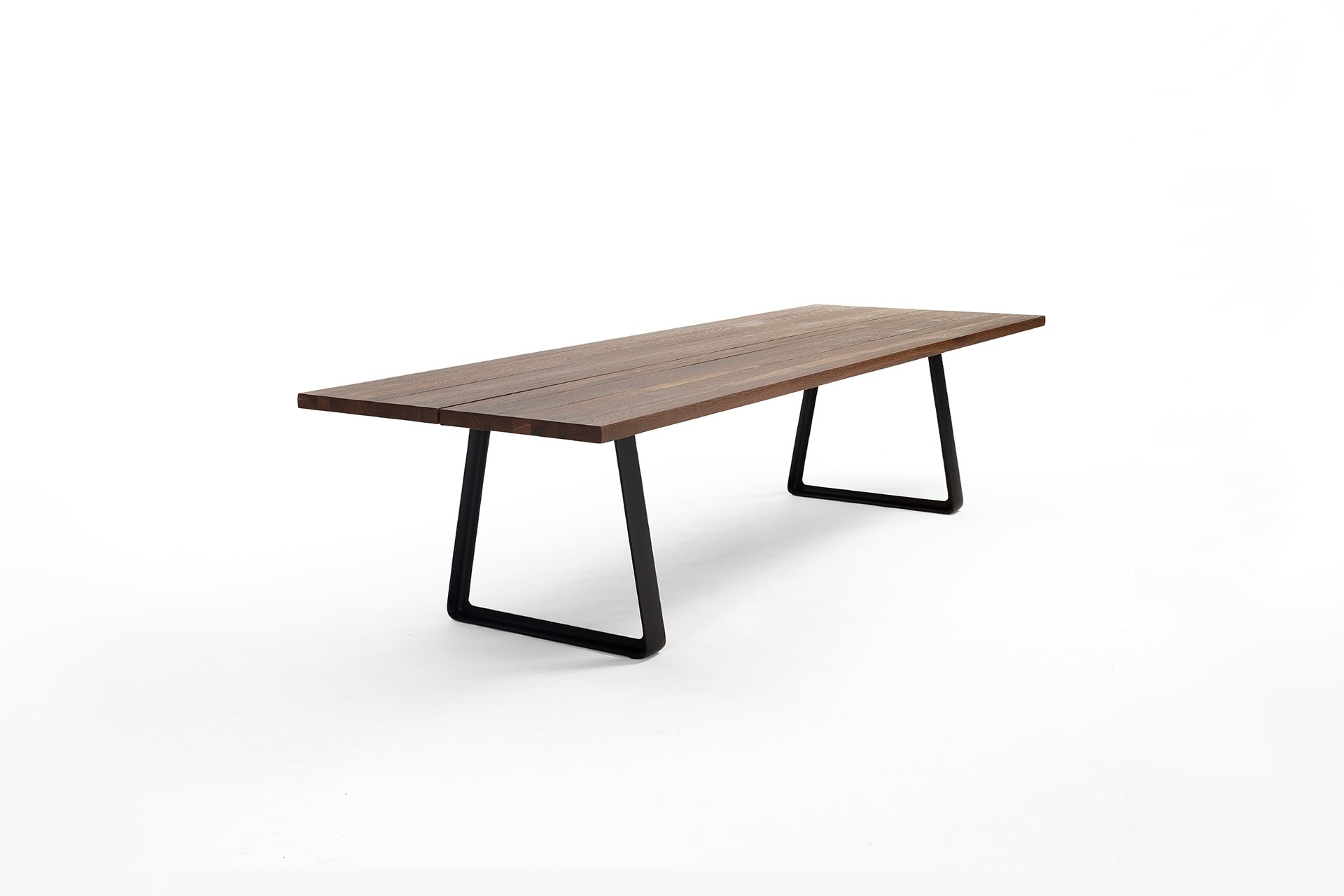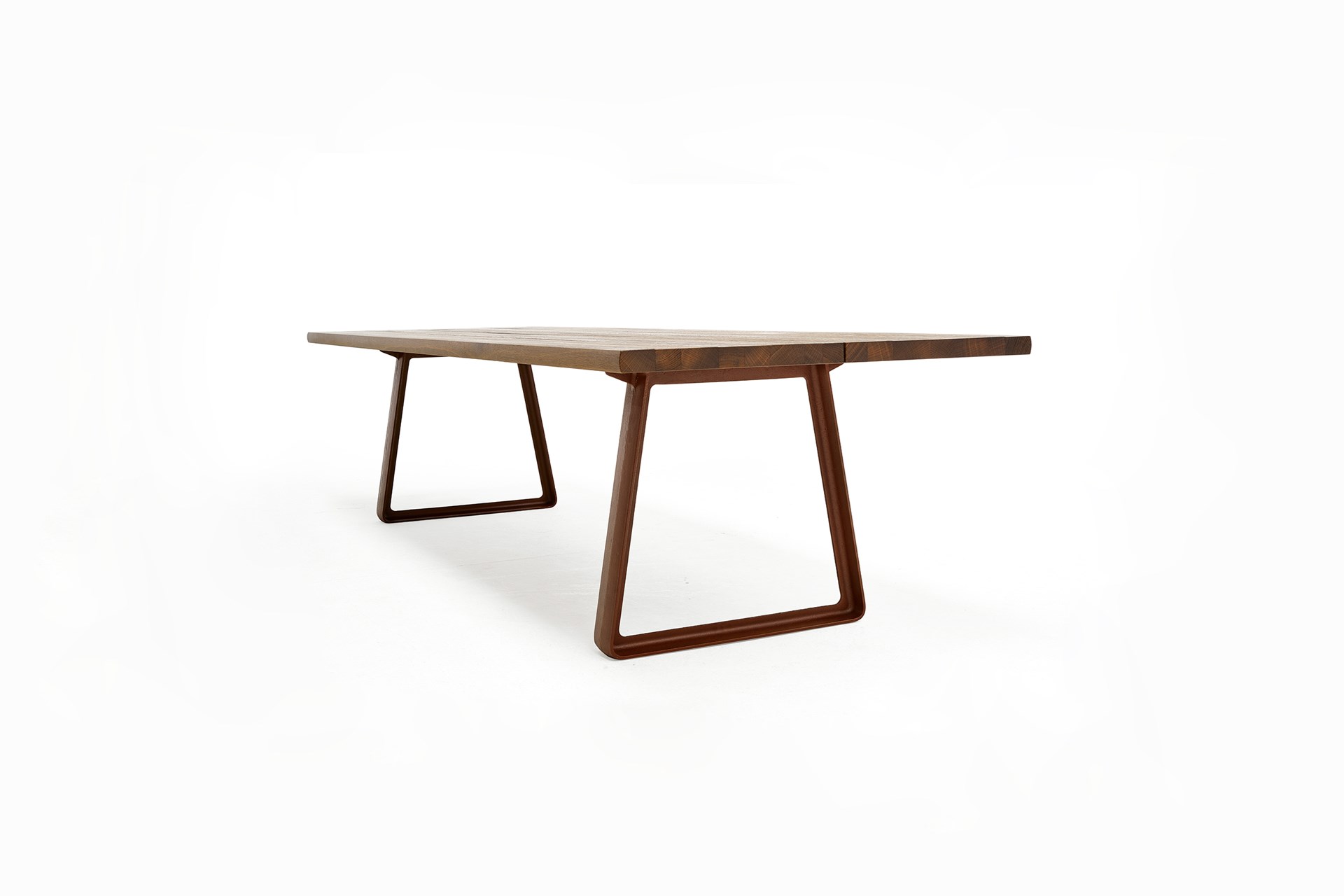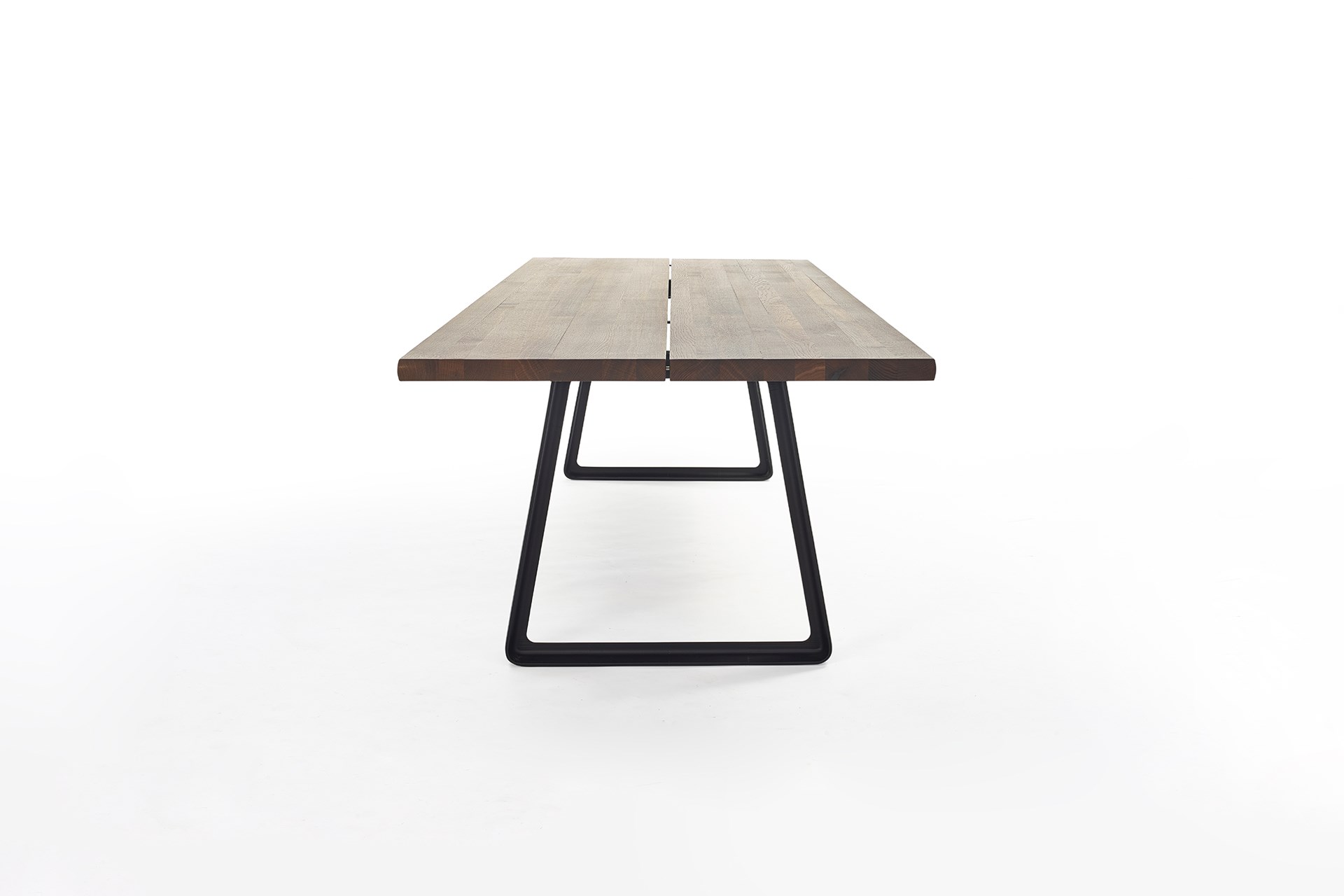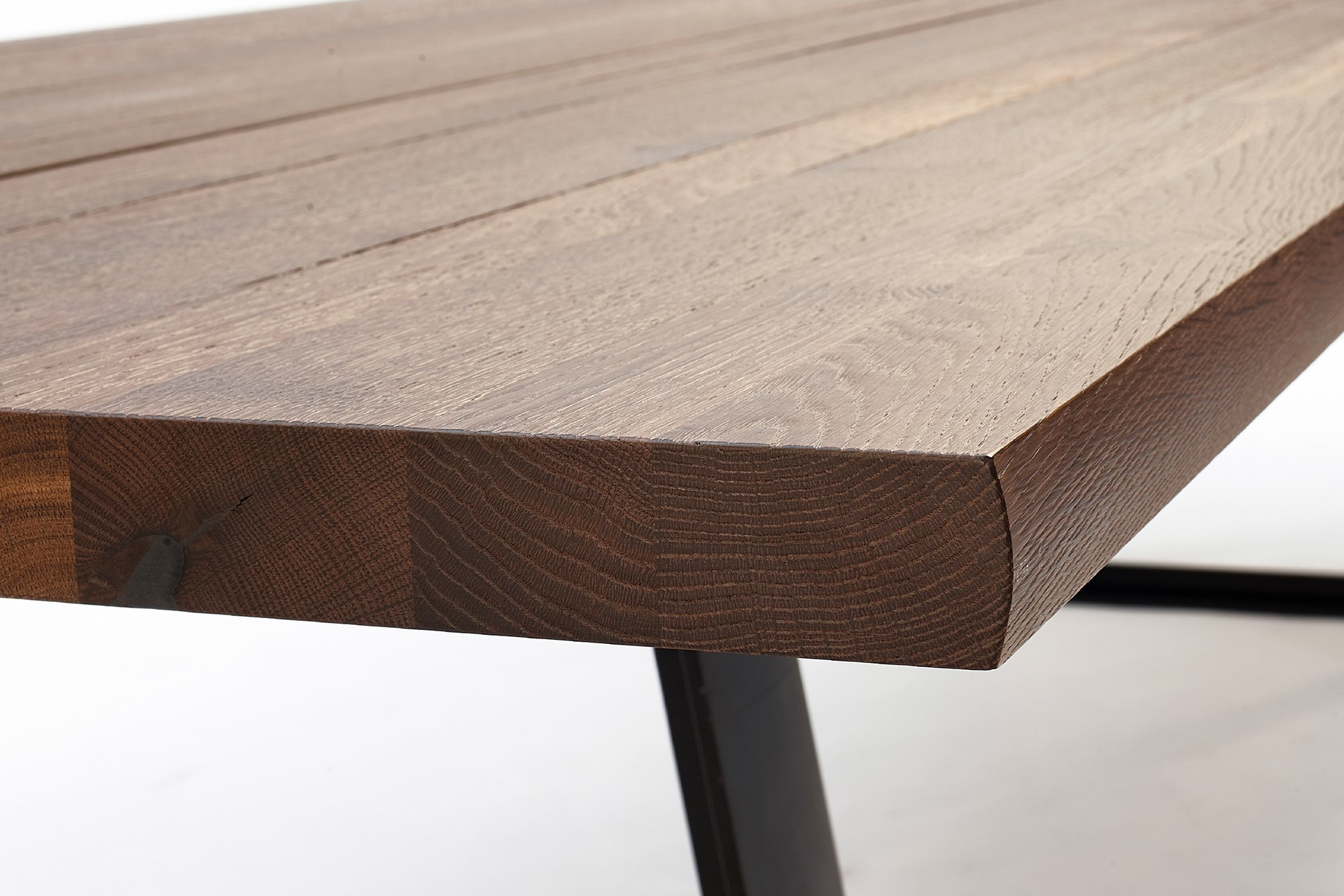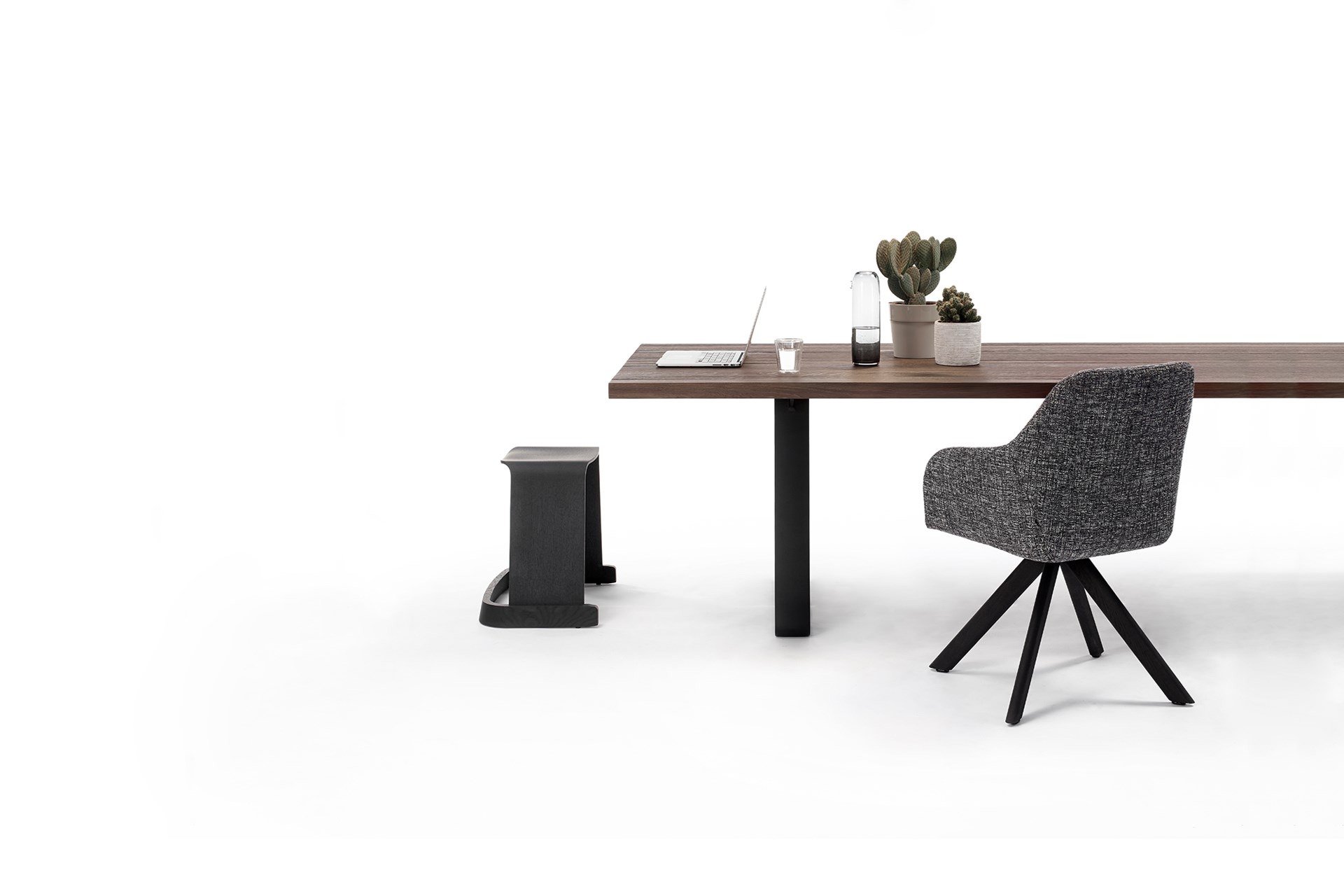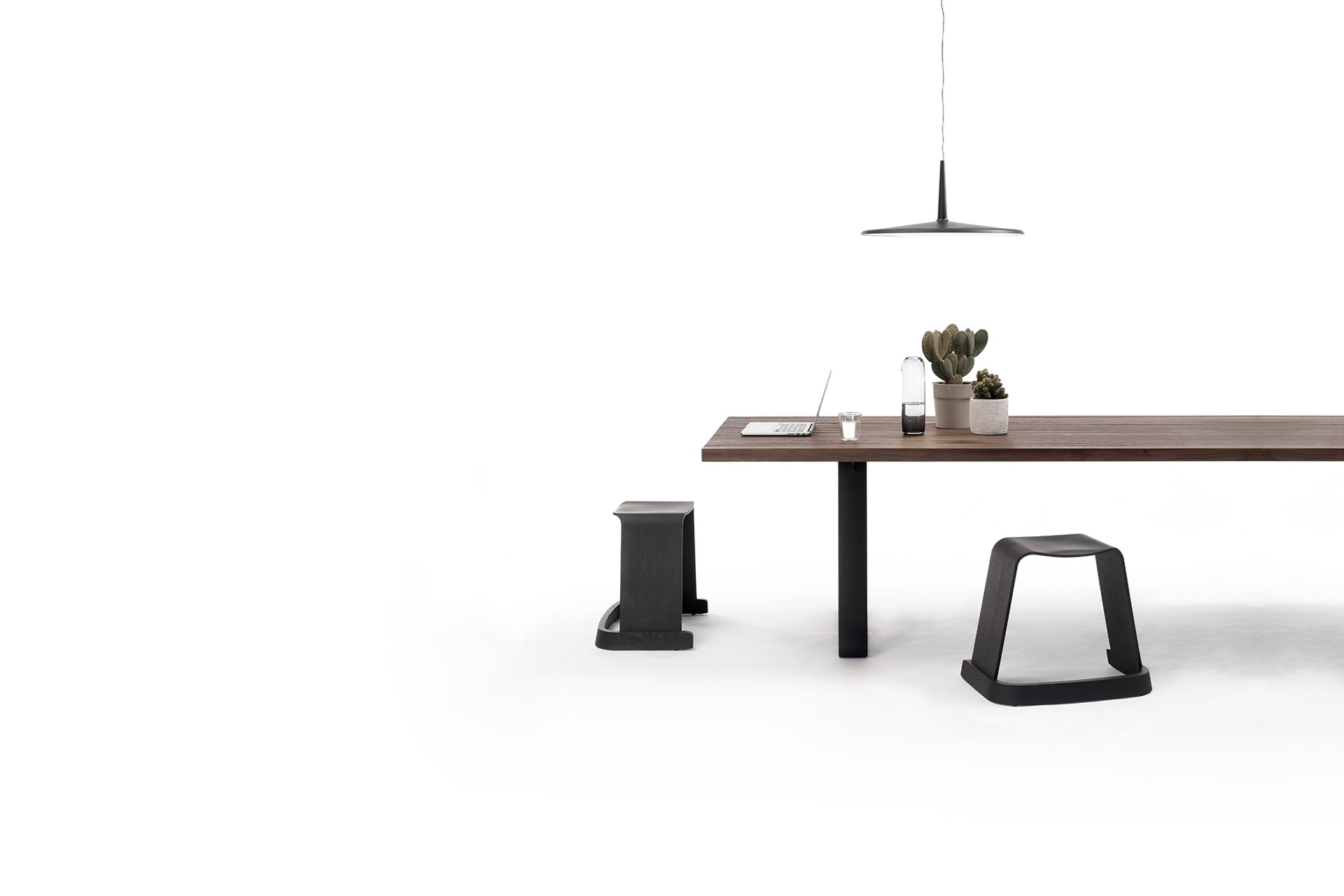 Description
Cast is the third table in Arco's Local Wood Collection. "Local Wood" refers to Arco's initiative of sourcing wood near their factory, which reduces environmental impact while drawing on local expertise. Continuing Arco's experiments with tradition, the Cast table uses recycled cast iron metal to form a robust base for its table top of 100% PEFC certified solid oak. The wood is then treated with a water-based lacquer finish. Cast is intended as a new starter model for the Local Wood Collection.
From (excl. VAT)
€3250,-
210 x 95 x 75 cm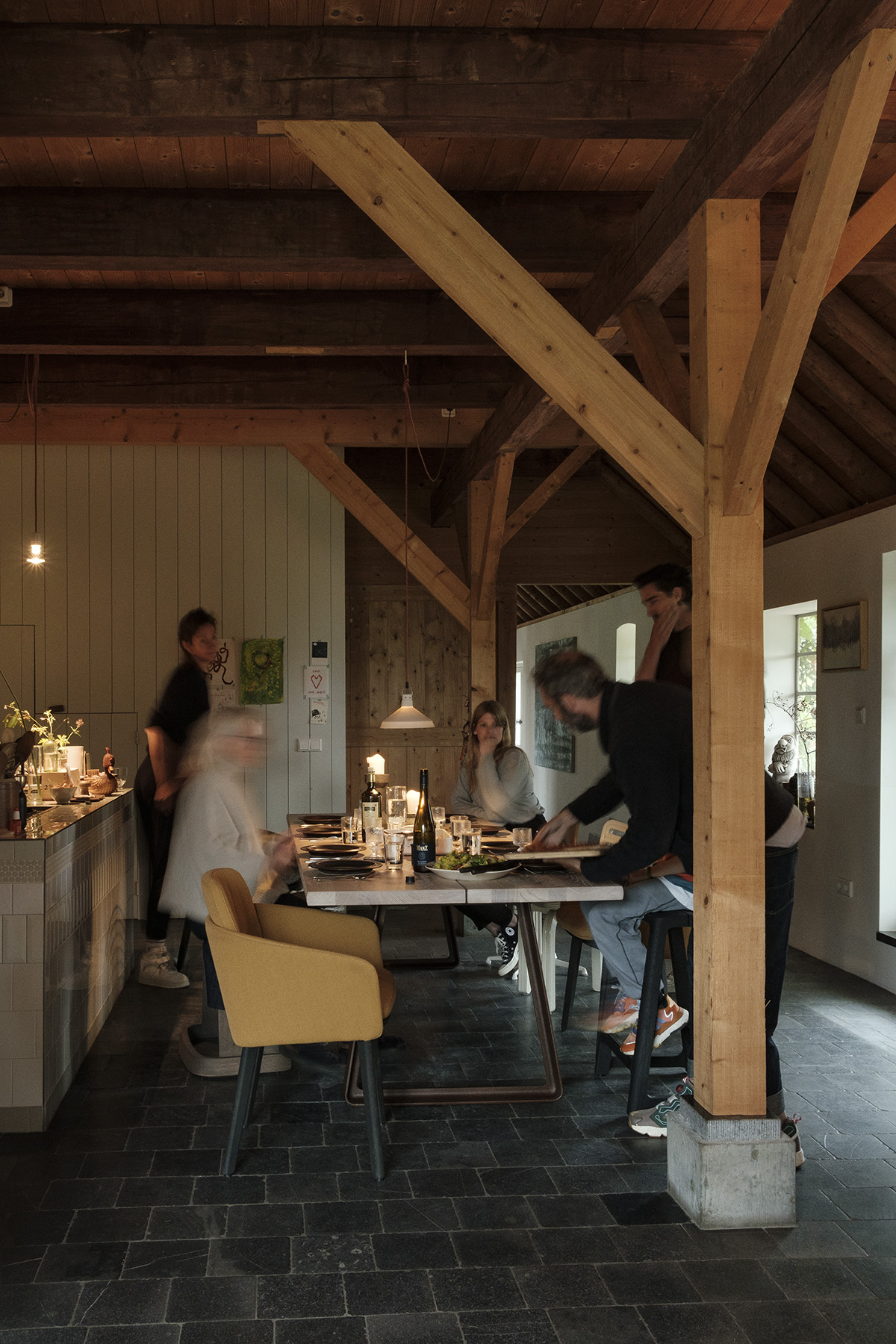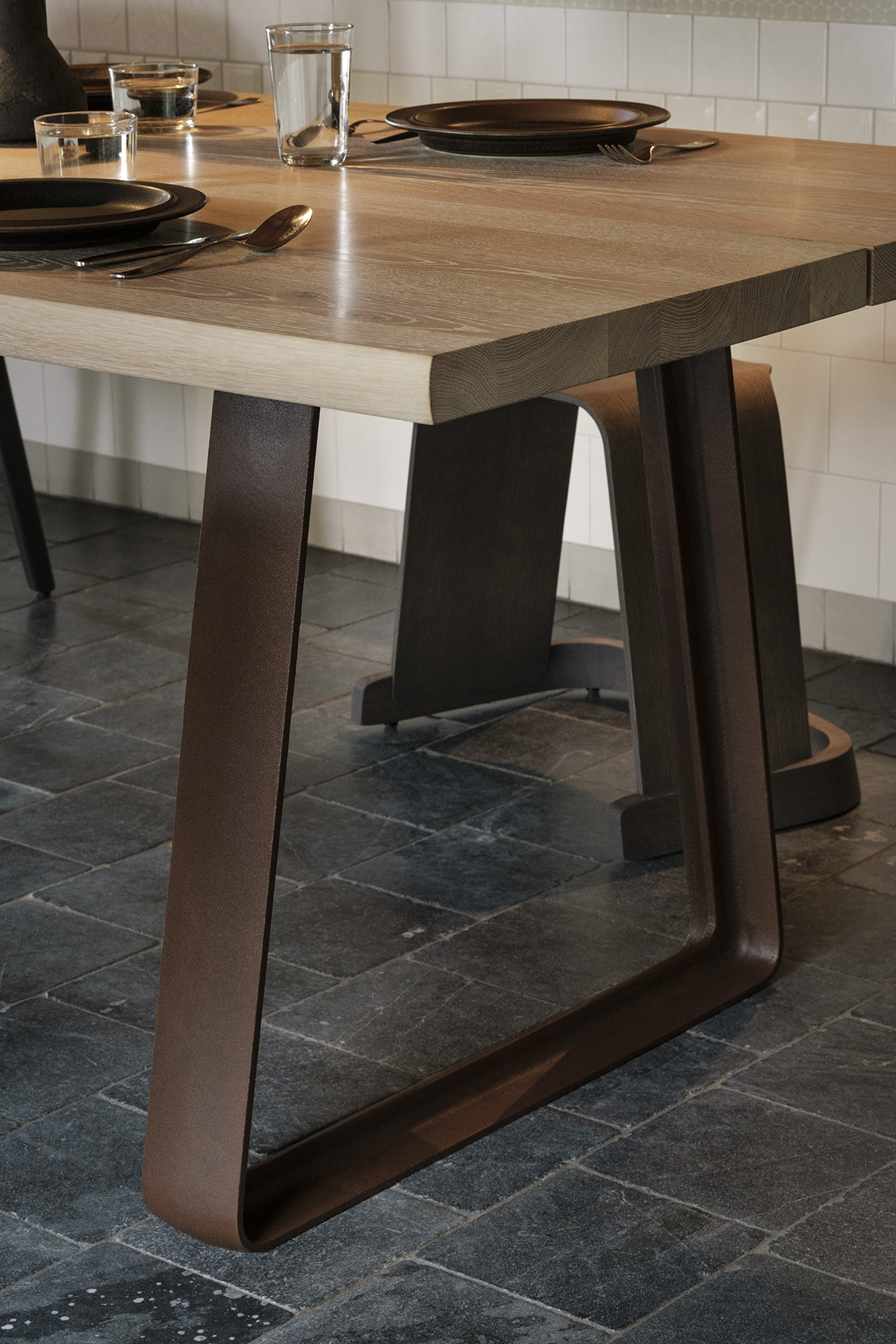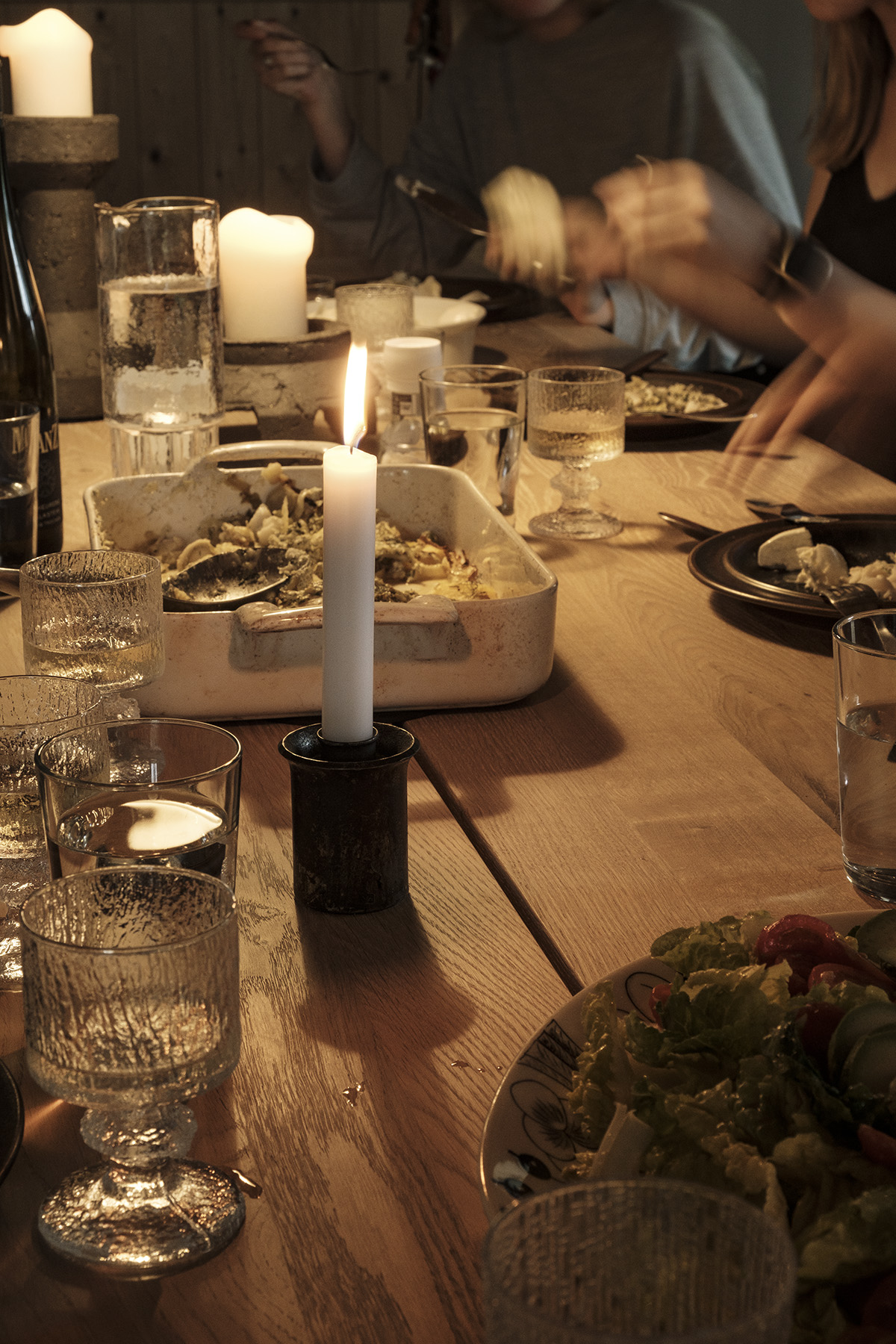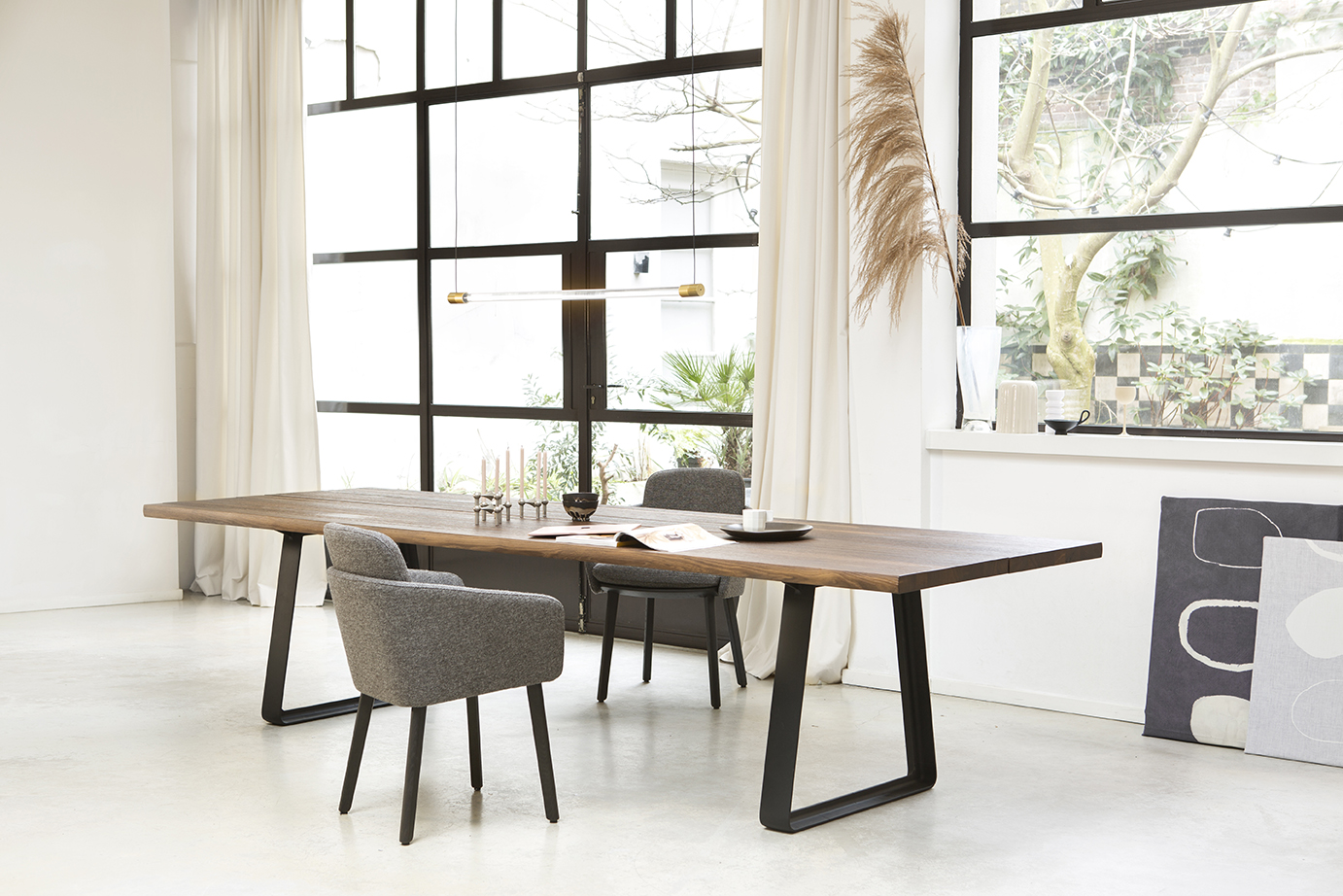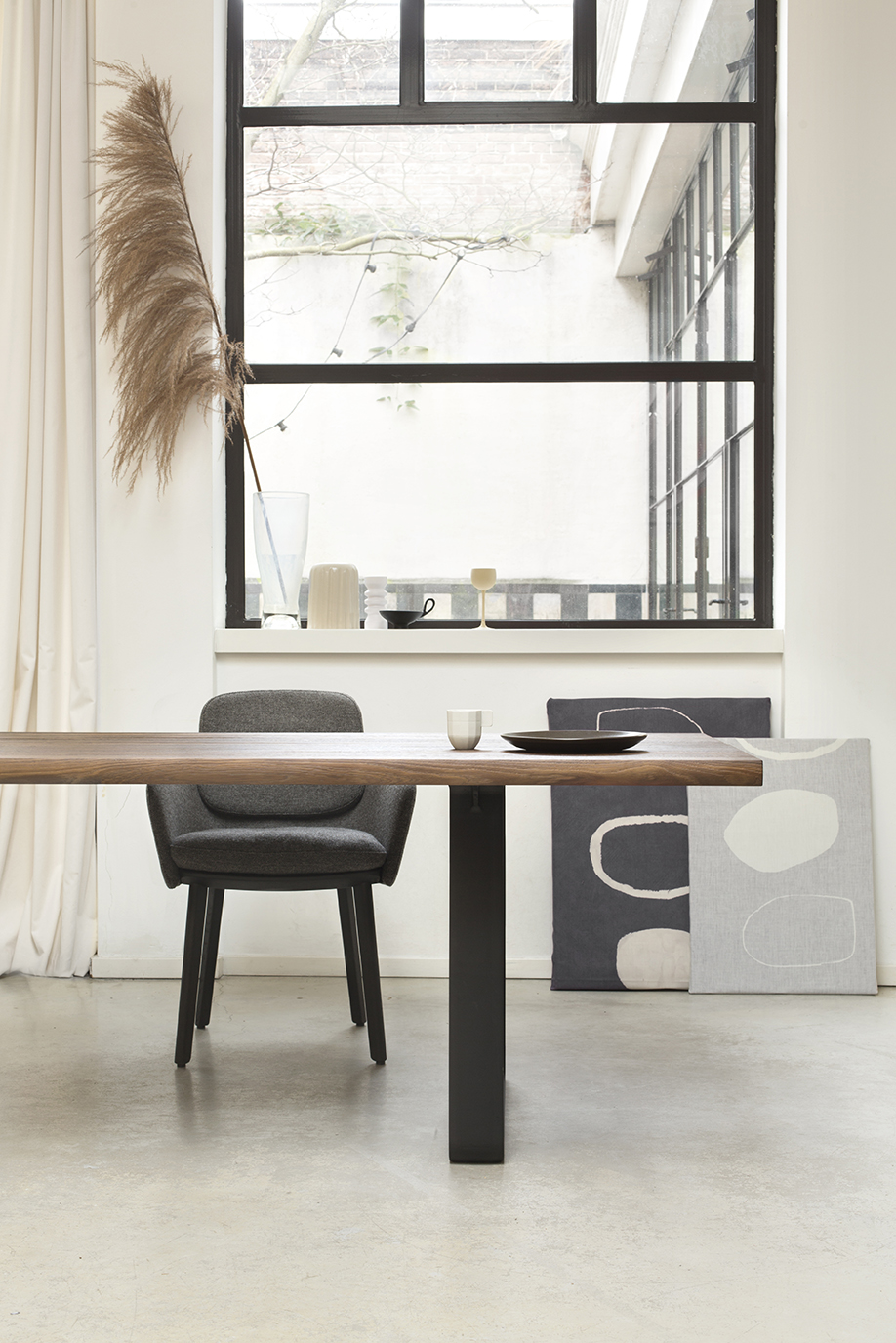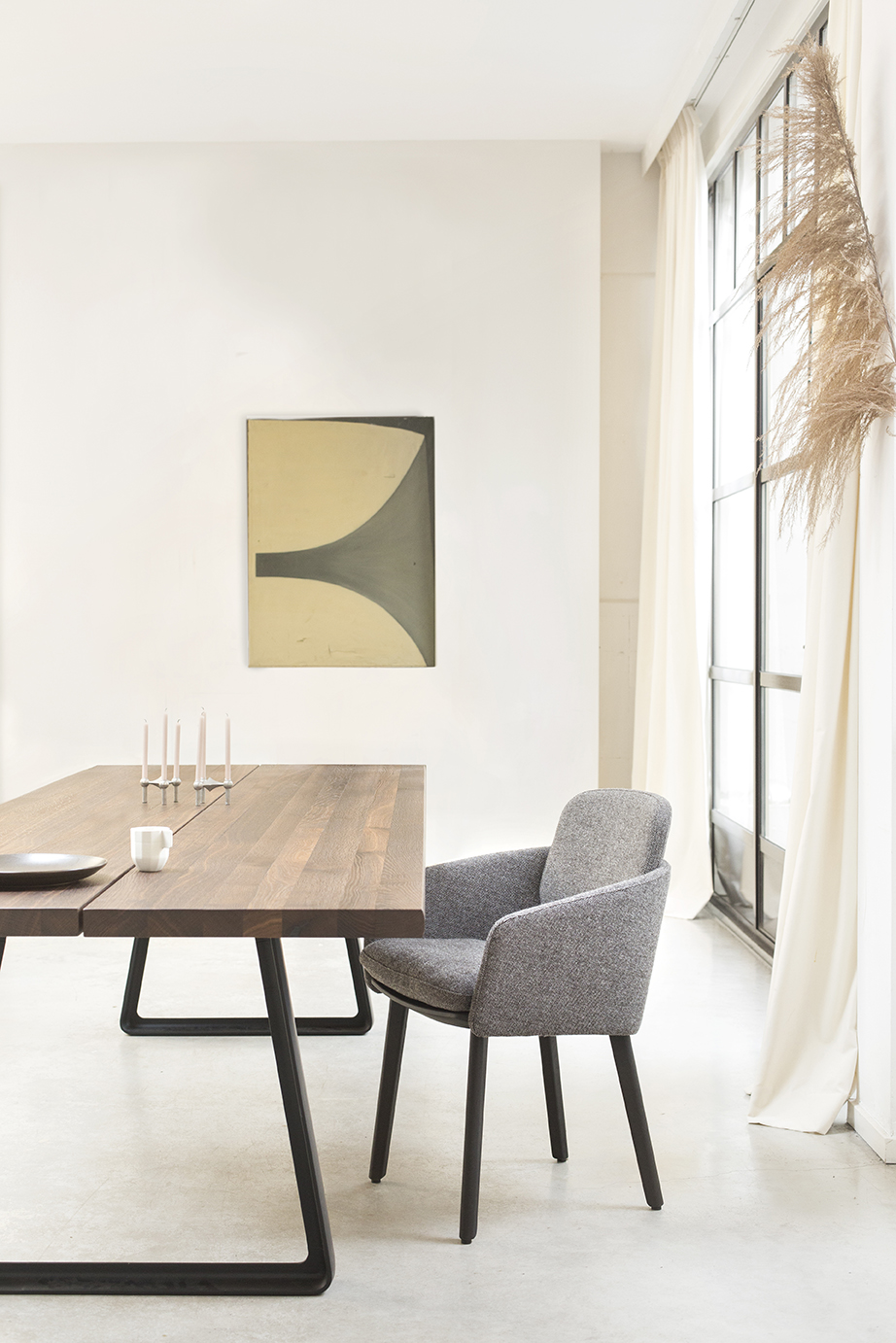 Every person has different desires and needs and every situation needs a different approach. It is accordingly no more than logical that we adapt our tables in line with what you wish: to the appropriate length, width, height and with the desired finish.
All our products are provided with a product eco passport. This is a clear overview of the product, with the composition of the materials and their percentages by weight.
oak: neutrals (solid, semi-solid, veneer)

27 oak white

30 oak natural

29 oak pure

35 oak smoke

32 oak morado

33 oak black

22 oak carbon
oak: colors (solid, semi-solid, veneer)

23 oak grey

1400 Terra

1401 Burgundy

1500 Moss

1600 Ocean

1700 Dijon
oak: neutrals (solid, semi-solid)

34 oak white oil

36 oak natural whitened oil

39 oak dark smoke

RAL 9010 white - epoxy fine texture

sikkens FN.02.77 grey - epoxy fine texture

RAL 7039 quartz grey - epoxy fine texture

RAL 7021 black grey - epoxy fine texture

RAL 9005 black - epoxy fine texture

rust - epoxy fine texture

RAL 6007 deep green - epoxy fine texture

RAL 5004 deep blue - epoxy fine texture

RAL 3007 wine red - epoxy fine texture

RAL 8022 deep brown - epoxy fine texture

RAL 7042 slate - epoxy fine texture

C8.20.40 clay - epoxy fine texture

E4.30.40 mustard - epoxy fine texture

RAL 5002 ultramarine - epoxy fine texture