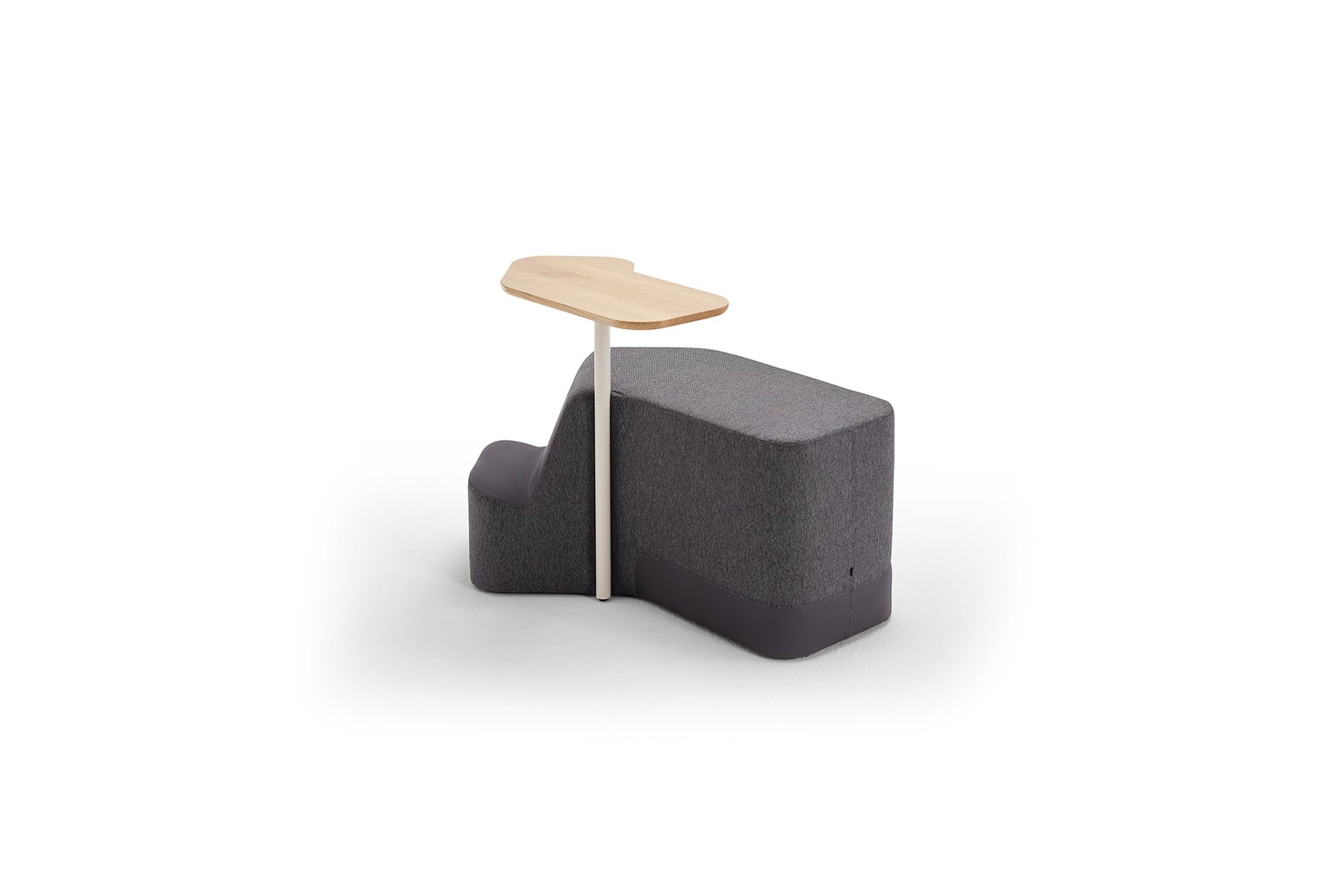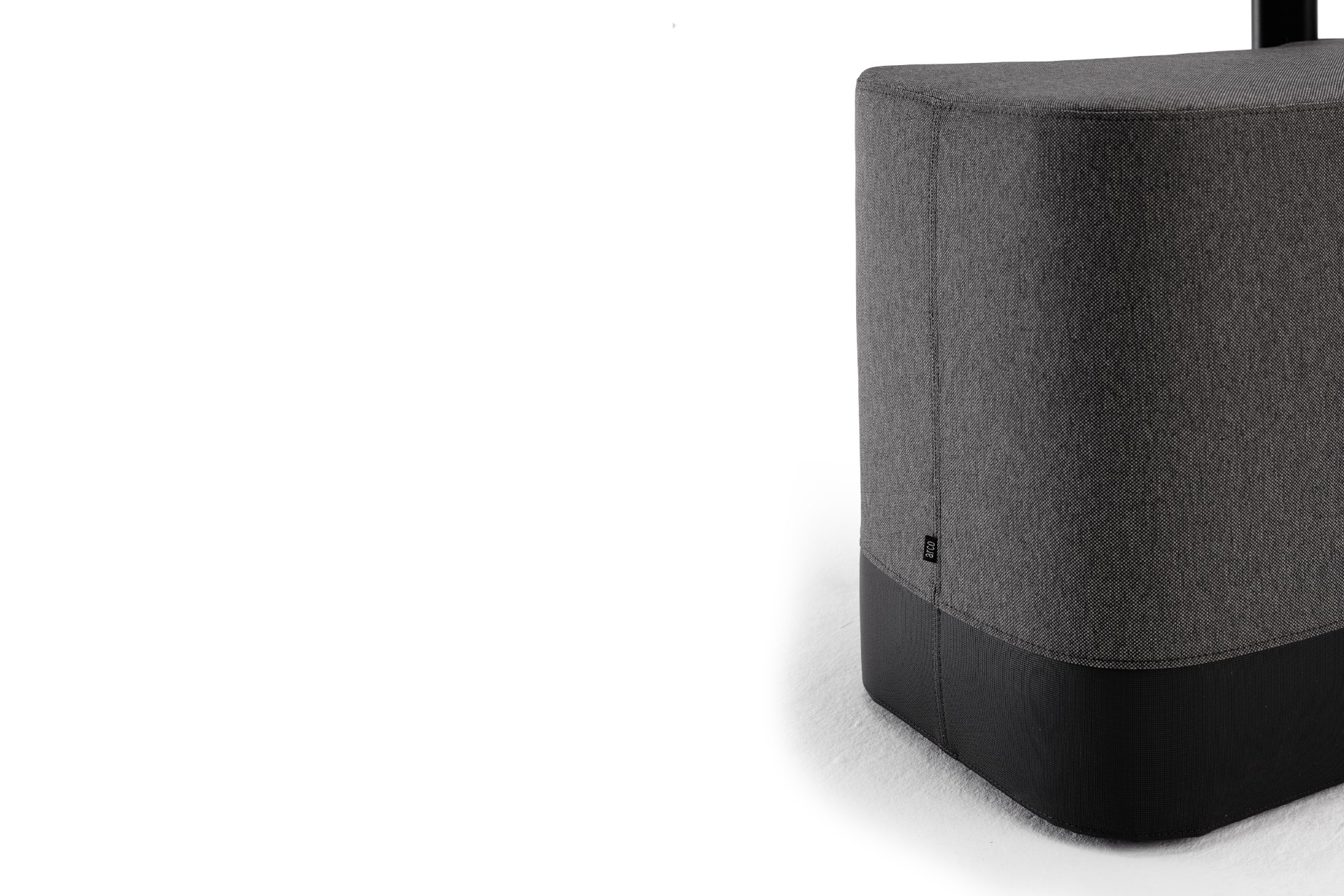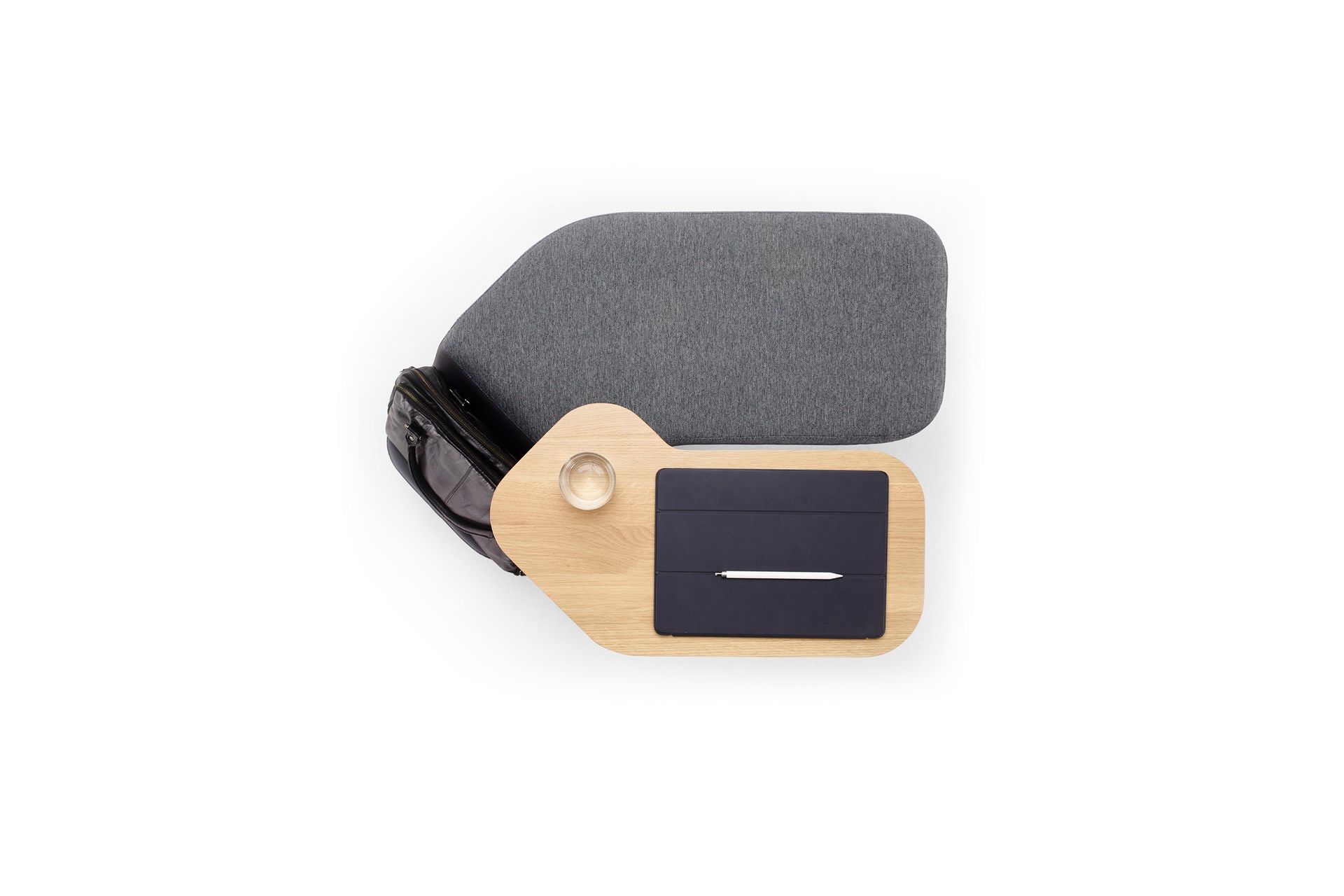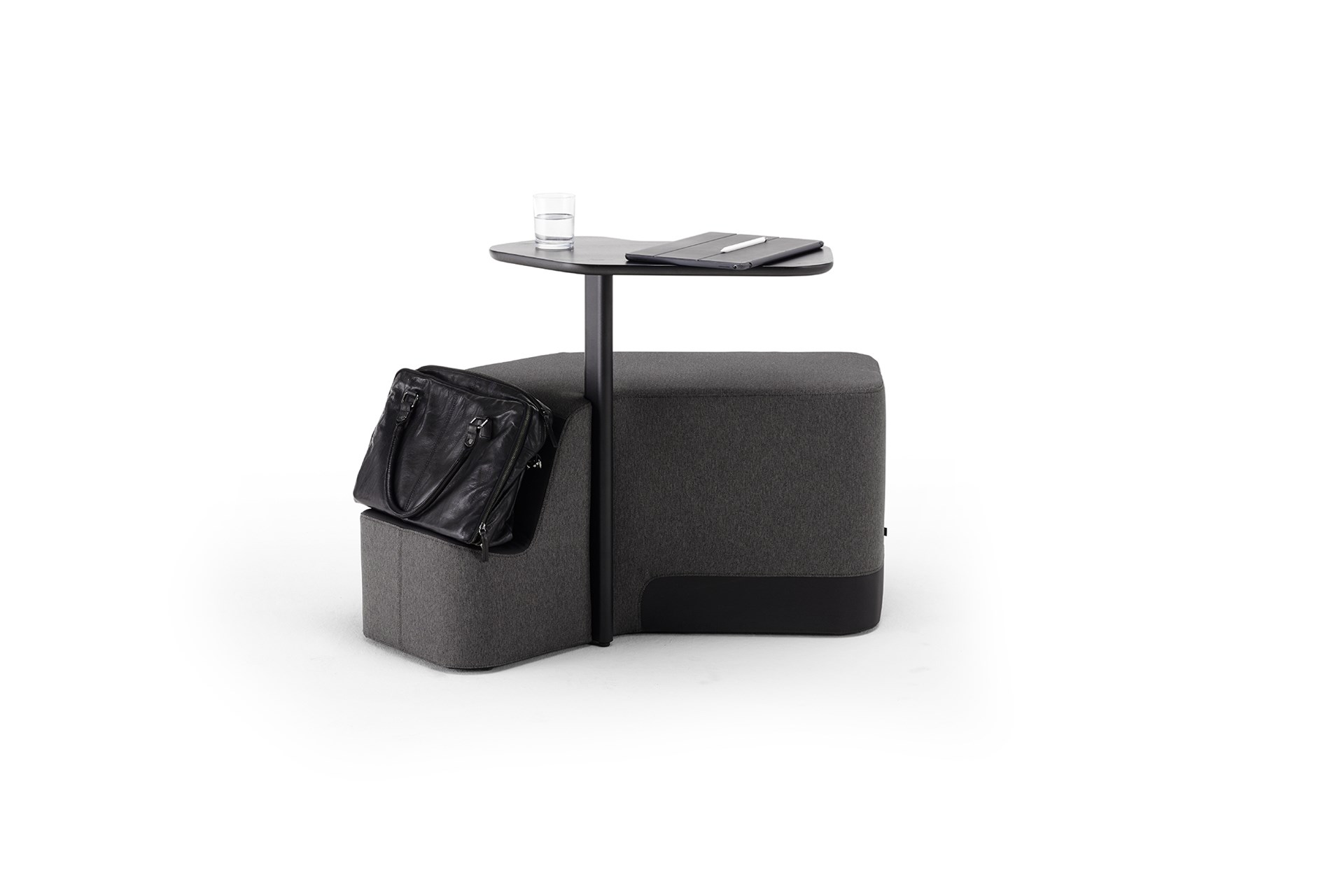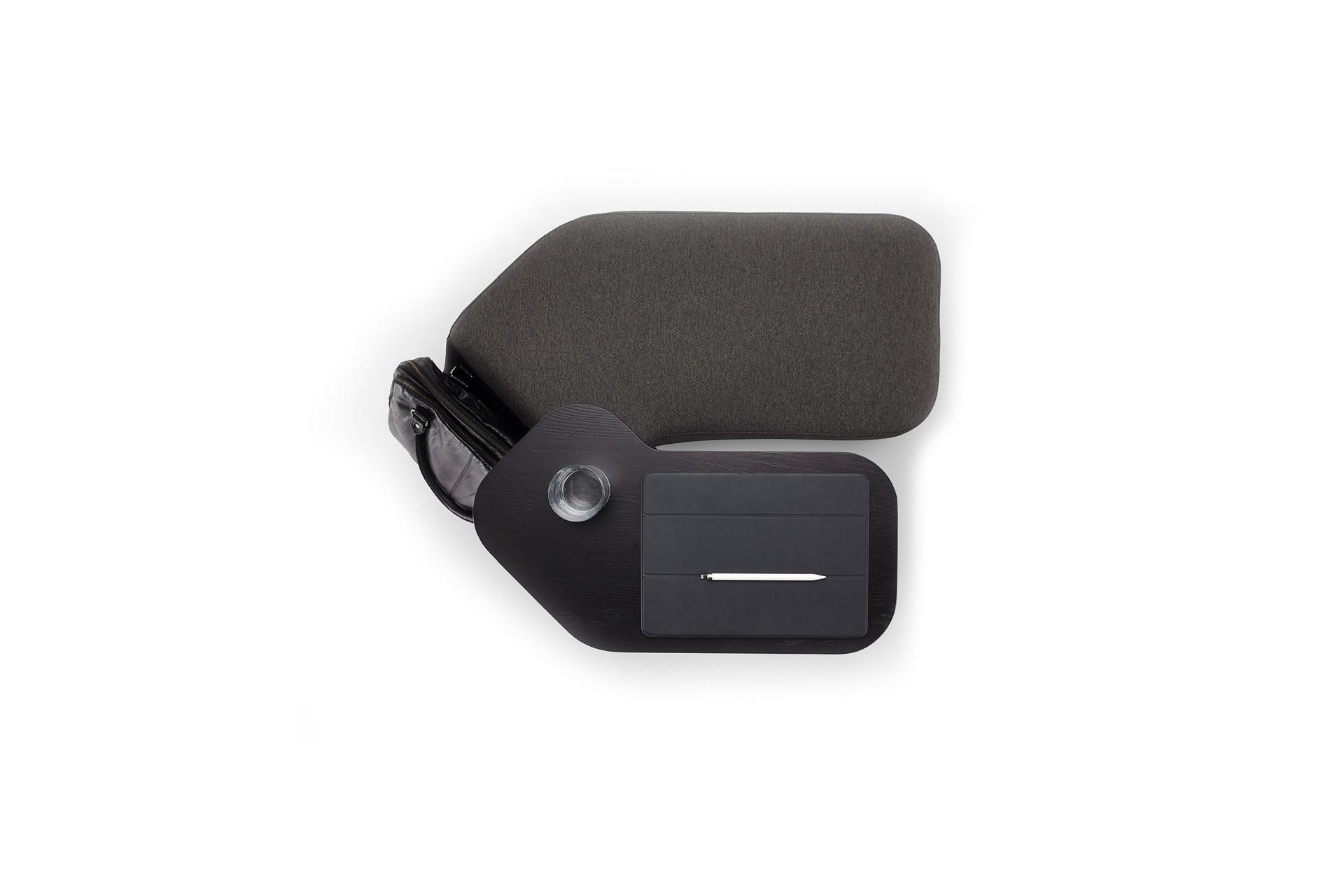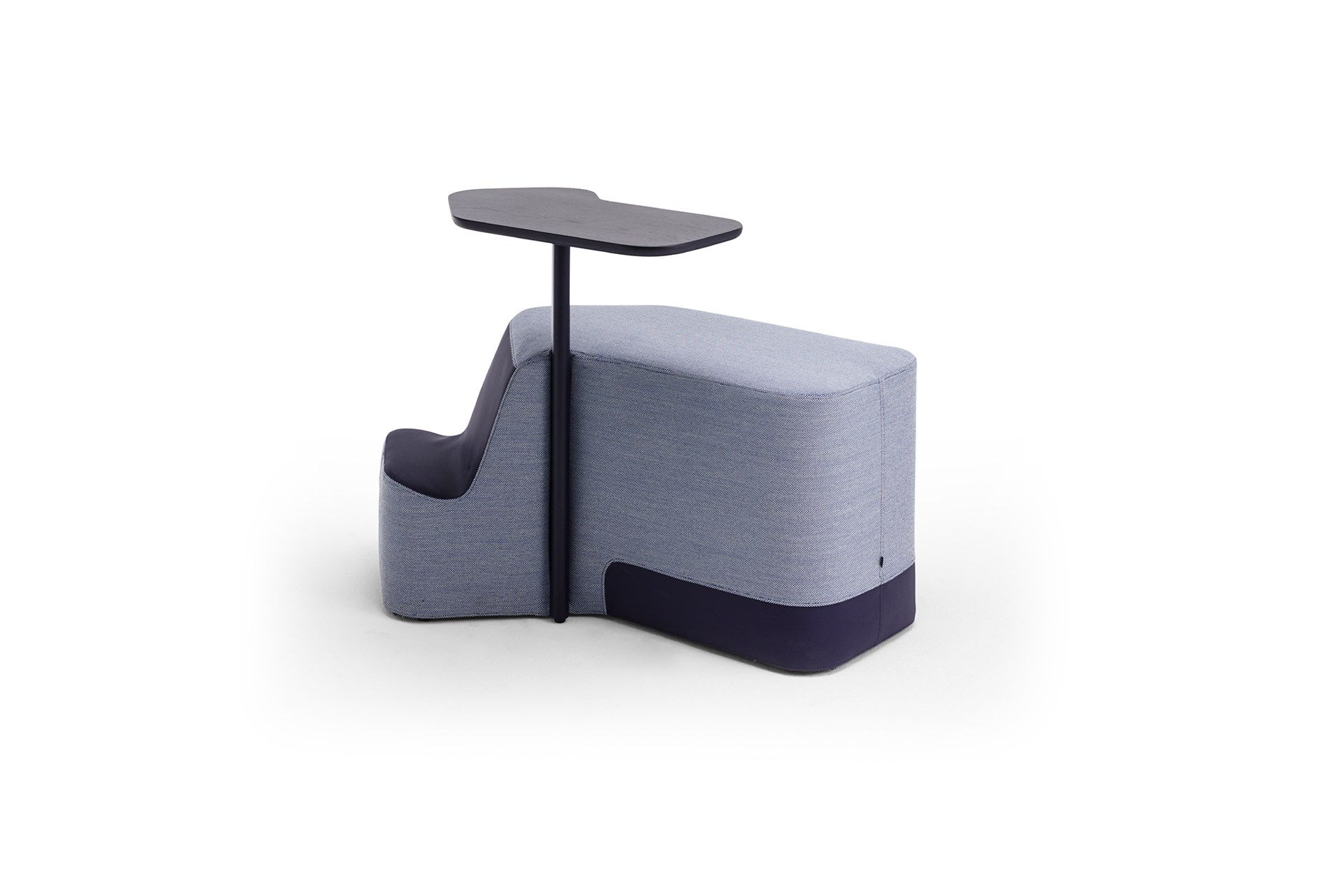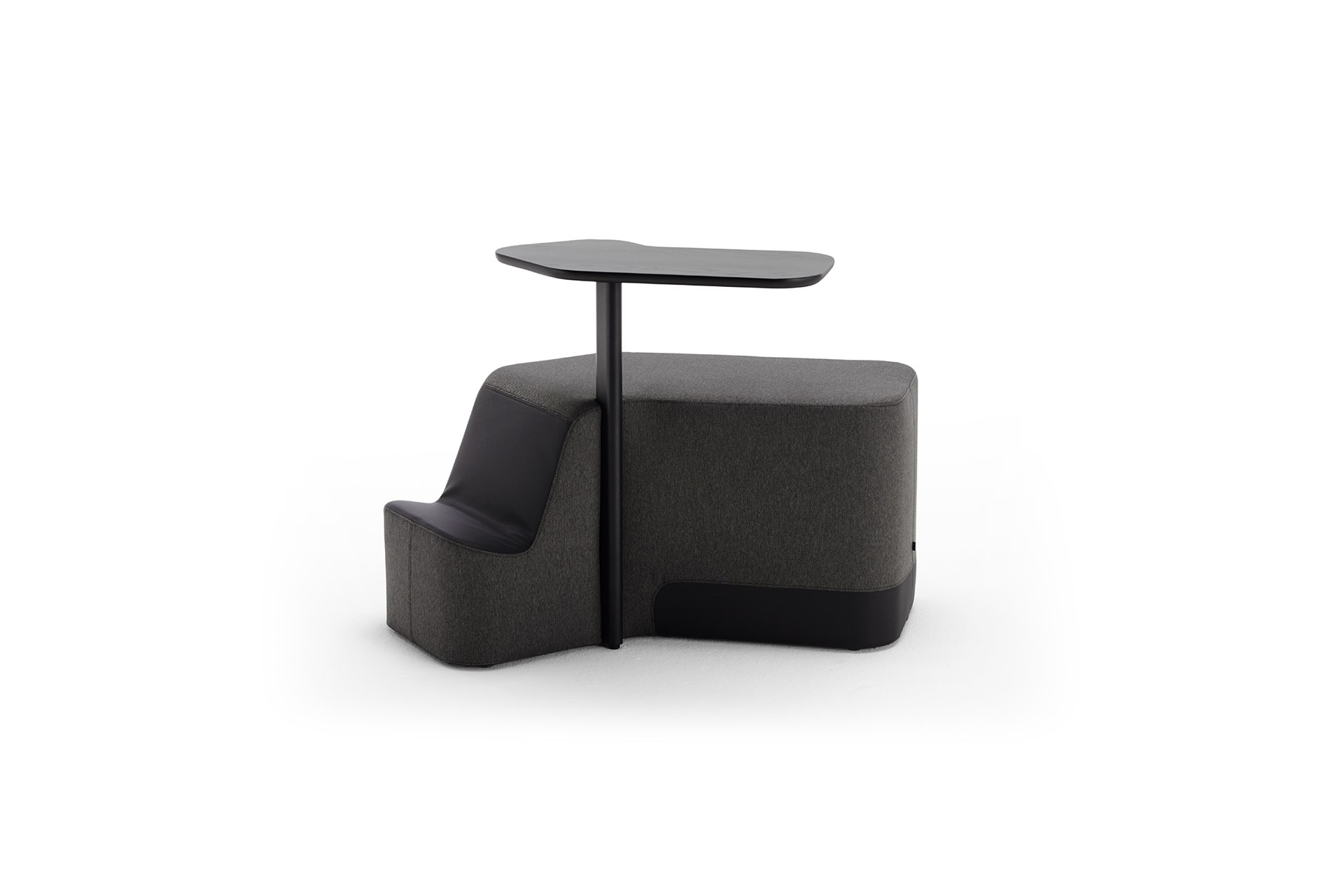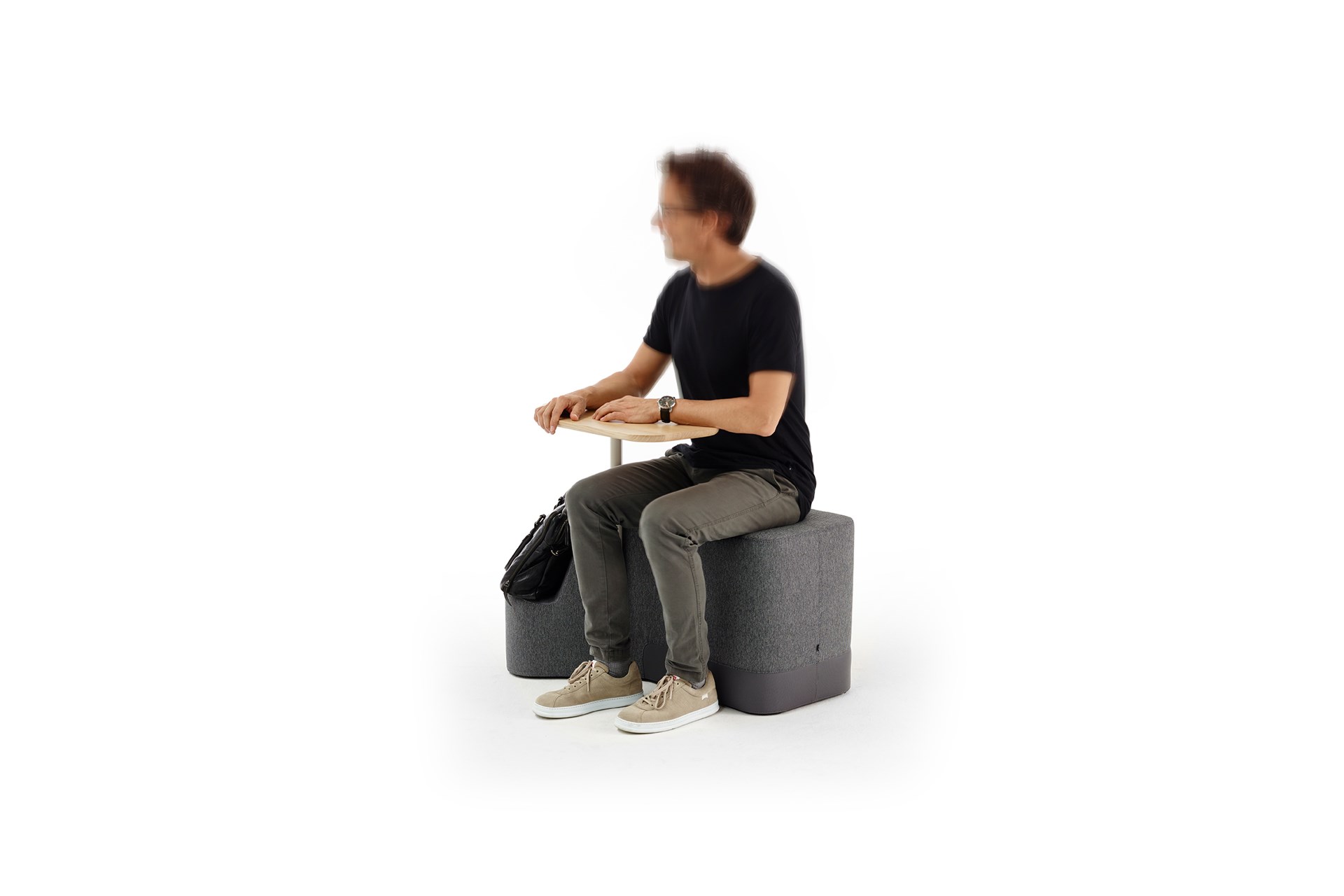 Description
MONO WORK STATION is a dynamic place for one person to work or stay at for a short period of time, with the possibility of putting down a bag. "This way it doesn't have to stand on the "filthy ground" and the necessary things are always within reach," say the designers Uli Budde and Ivan Kasner. In short, Mono is a flexible piece of furniture that facilitates different seating positions and is very suitable for public places, waiting areas and interstices.
MONO has been developed in a sustainable way: all four components (foam, steel, fabric and wood) can be separated, replaced and recycled. The upholstery can be removed thanks to the use of Velcro, and then cleaned (depending on the fabric) or possibly renovated. In addition, all parts can be renovated separately from each other, so that in the event of any damage the product can be easily repaired.
All our products are provided with a product eco passport. This is a clear overview of the product, with the composition of the materials and their percentages by weight.
oak: neutrals (solid, semi-solid, veneer)

27 oak white

30 oak natural

29 oak pure

35 oak smoke

32 oak morado

33 oak black

22 oak carbon
oak: colors (solid, semi-solid, veneer)

23 oak grey

24 oak deep green

25 oak wine red

26 oak deep blue
oak: neutrals (solid, semi-solid)

34 oak white oil

36 oak natural whitened oil

RAL 9010 white - epoxy fine texture

sikkens FN.02.77 grey - epoxy fine texture

RAL 7039 quartz grey - epoxy fine texture

RAL 9005 black - epoxy fine texture

RAL 9010 - white satingloss

RAL 9006 - alu satingloss

RAL 9005 - black satingloss

rust - epoxy fine texture

RAL 6007 deep green - epoxy fine texture

RAL 5004 deep blue - epoxy fine texture

RAL 3007 wine red - epoxy fine texture

RAL 8022 deep brown - epoxy fine texture

Febrik by Kvadrat

Kvadrat

De Ploeg

Camira

Medley