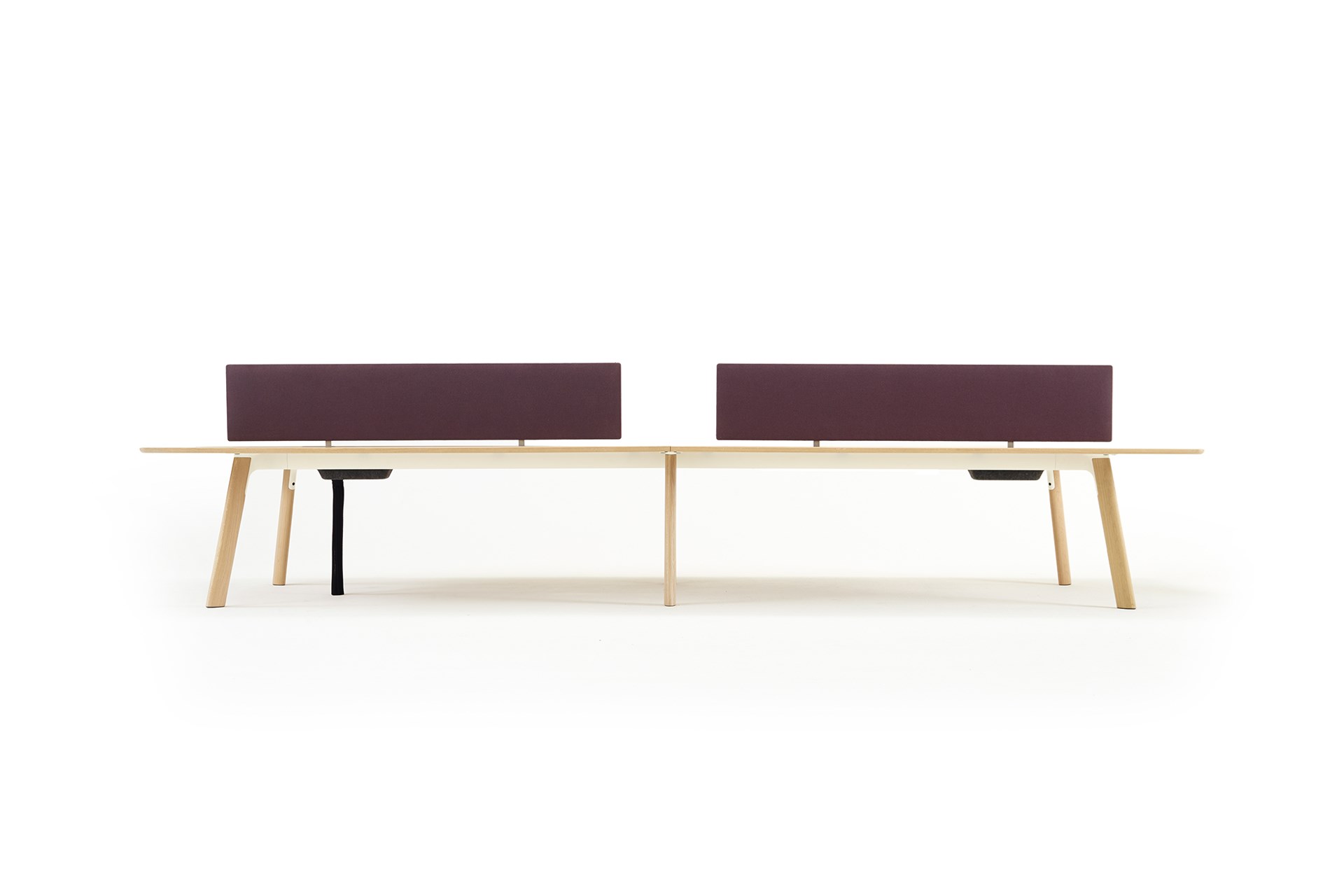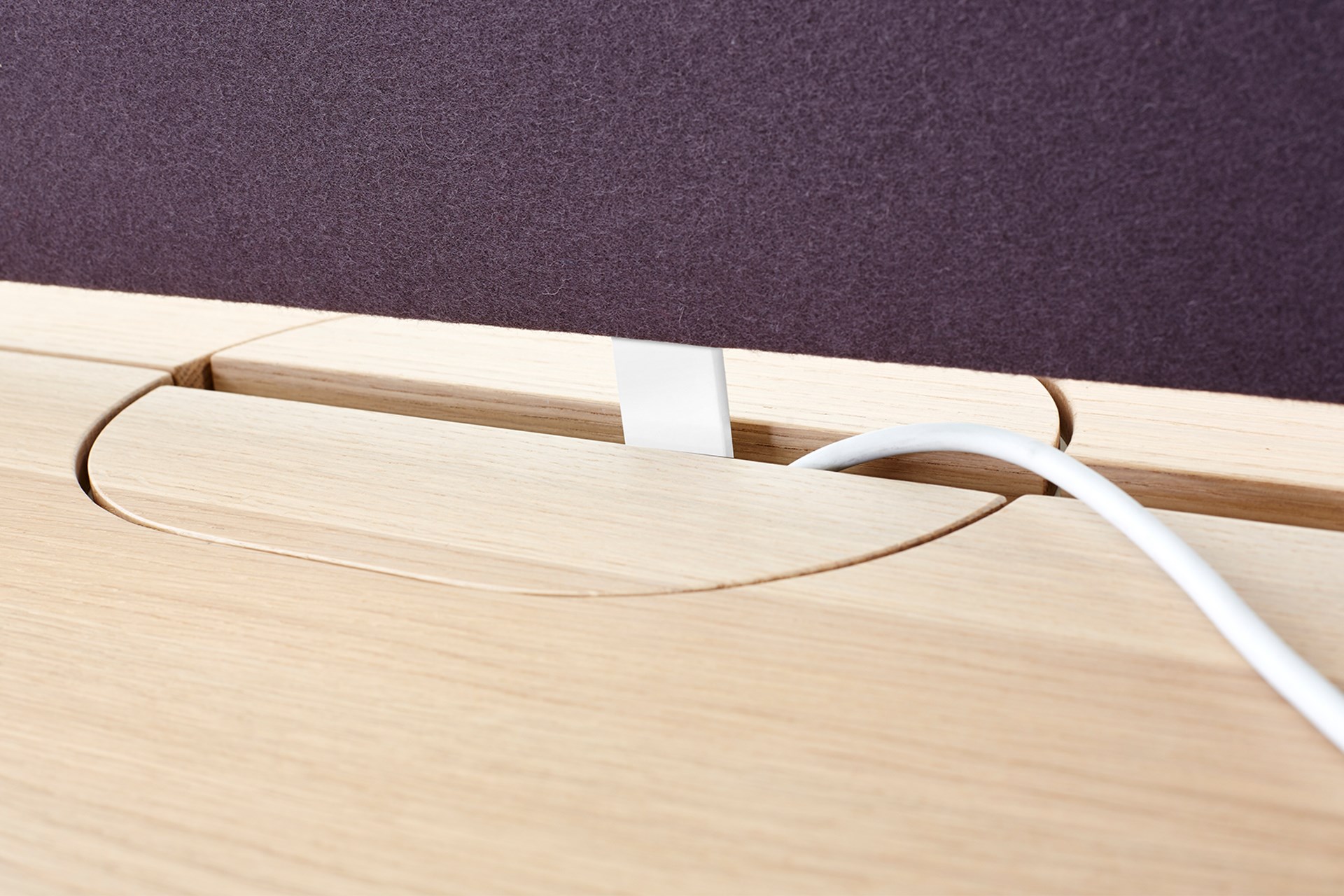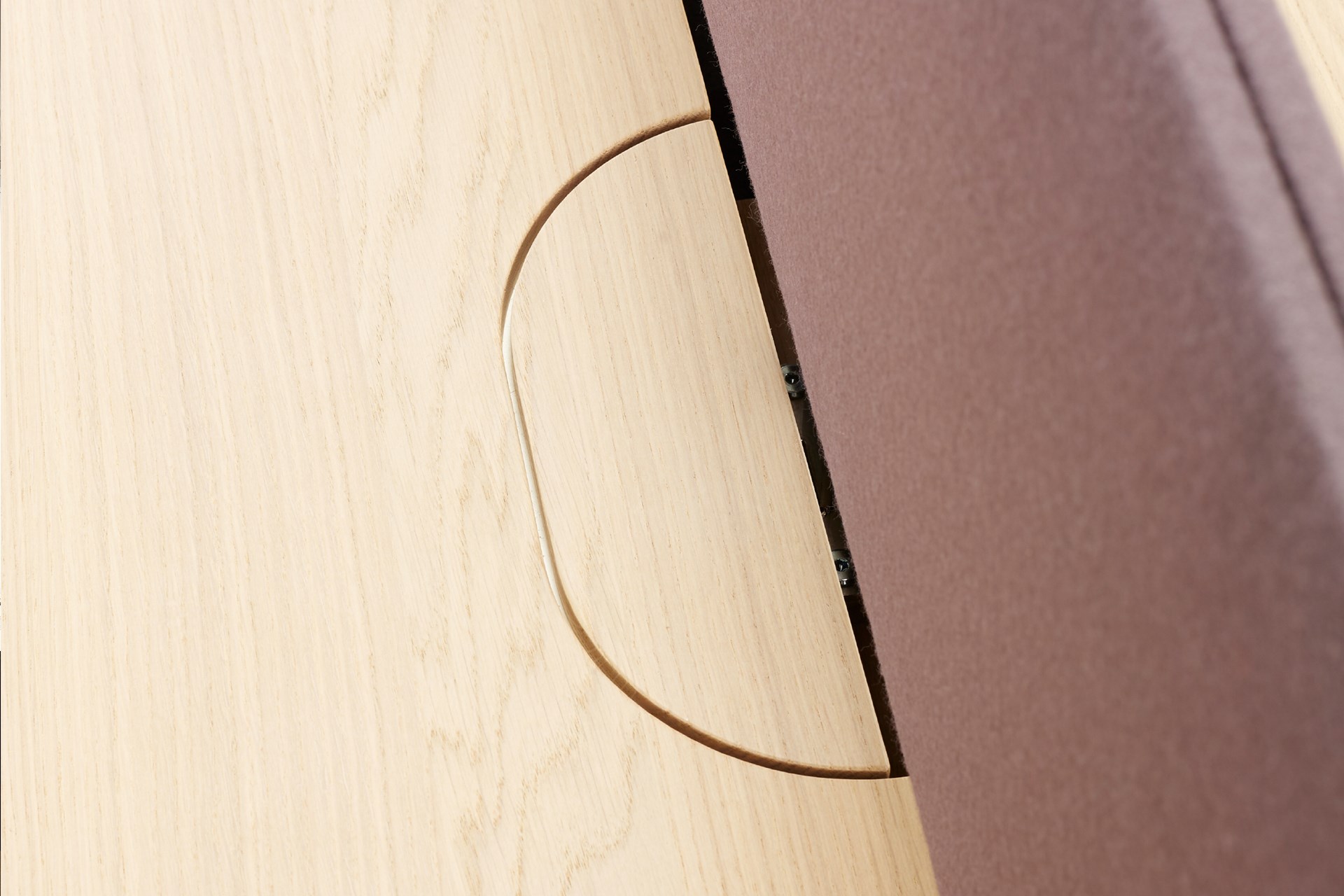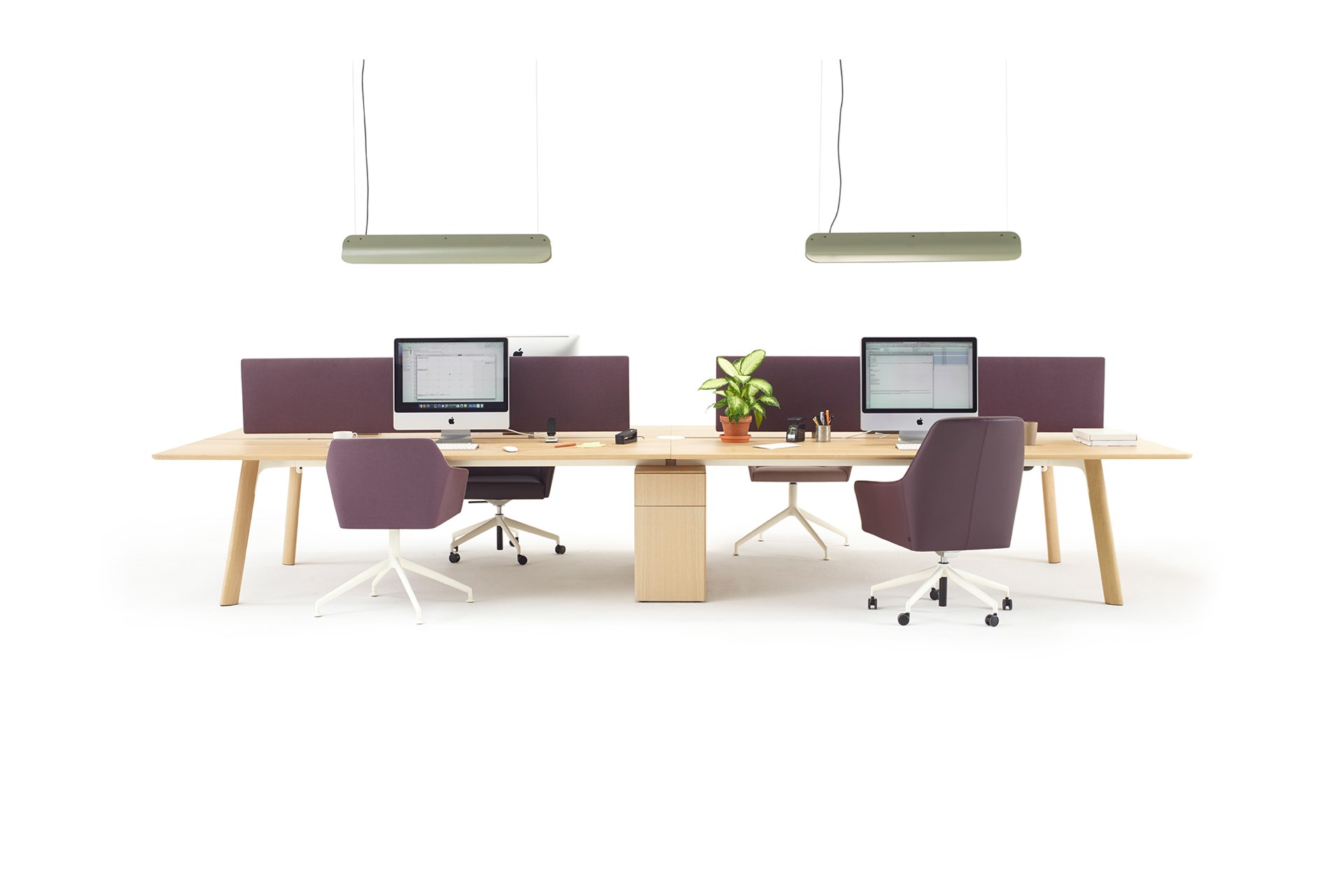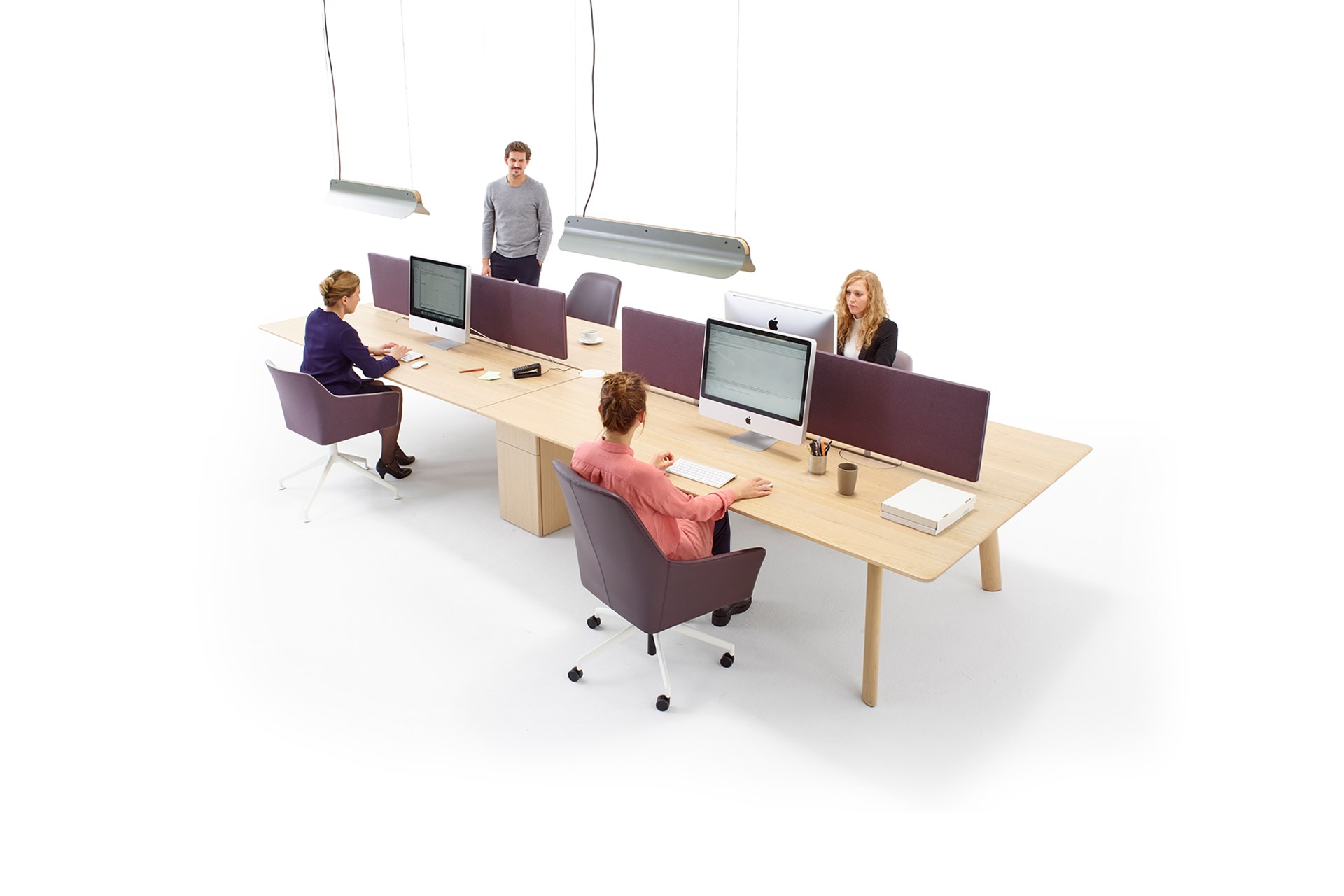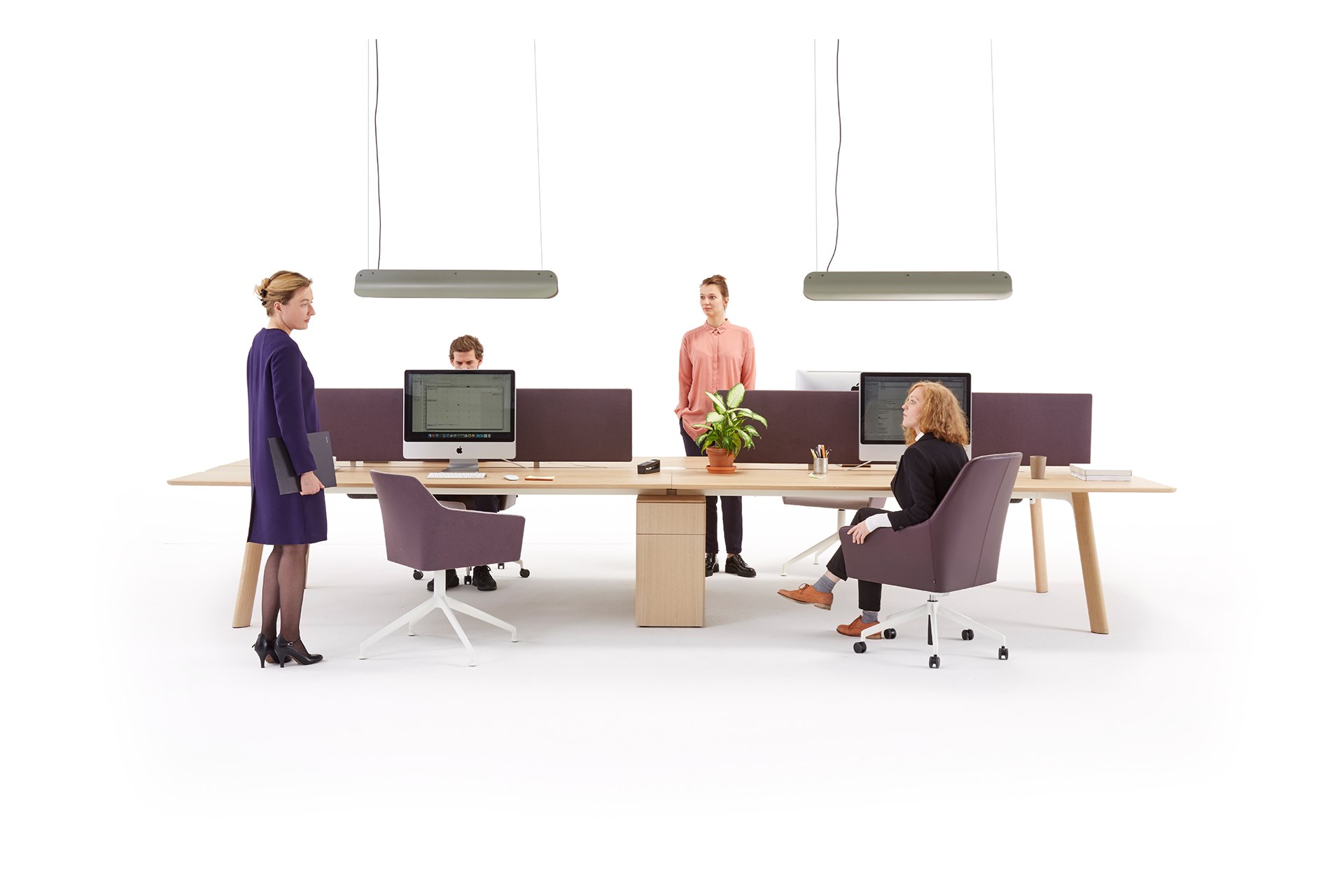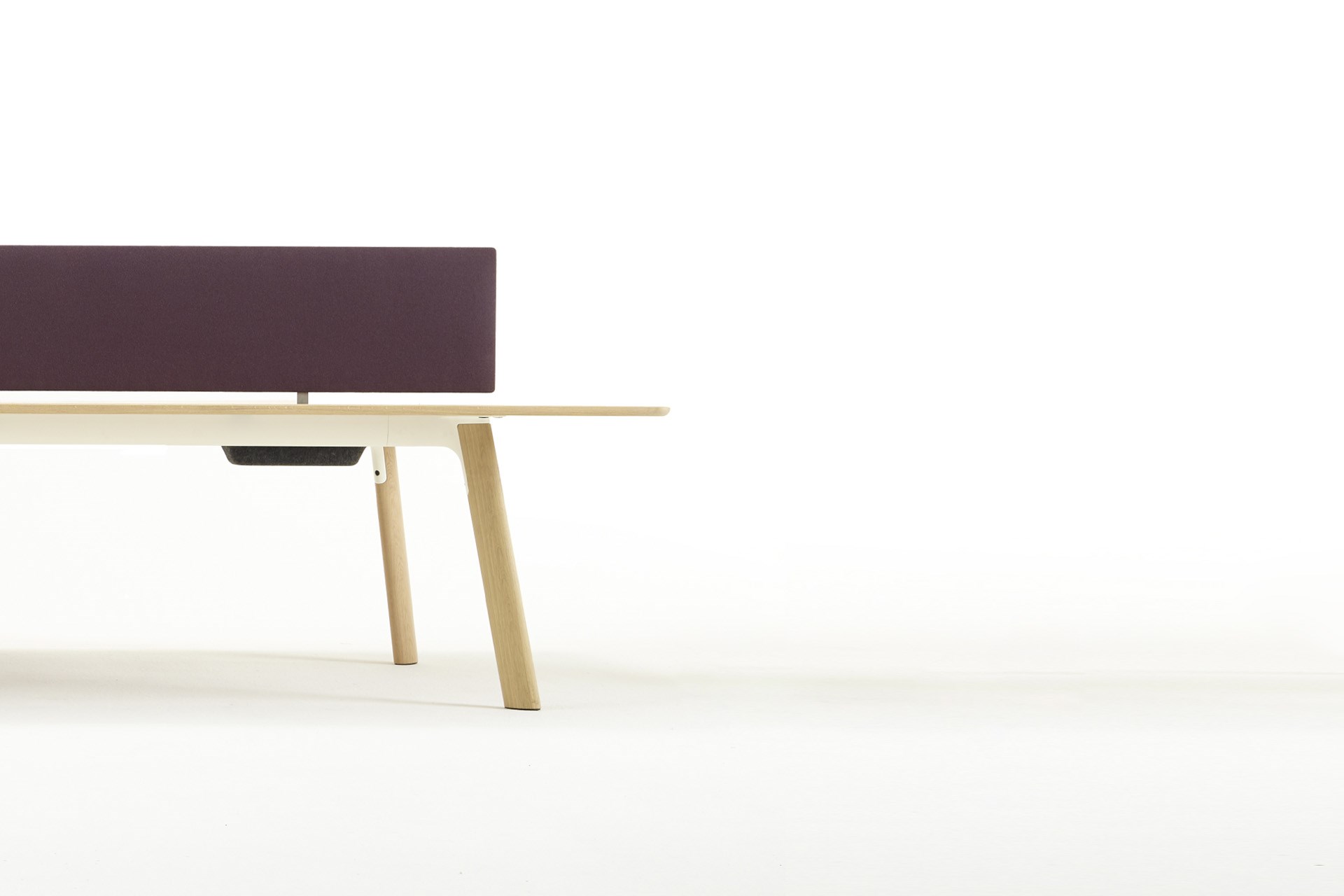 Designer
Jonathan Prestwich
Designer
Jonathan Prestwich
Description
The Team looks like a normal table, but functions as a modern workspace. Individual workstations can be created by installing monitors without compromising the 'table feel'; all cables and electrical points can be tidied away in the covered trough that runs the length of the table. Under the table, a zipped cloth cover keeps them out of sight, whilst at the same time ensuring that users don't get tangled up in cables and wires. The table can also be fitted with privacy panels.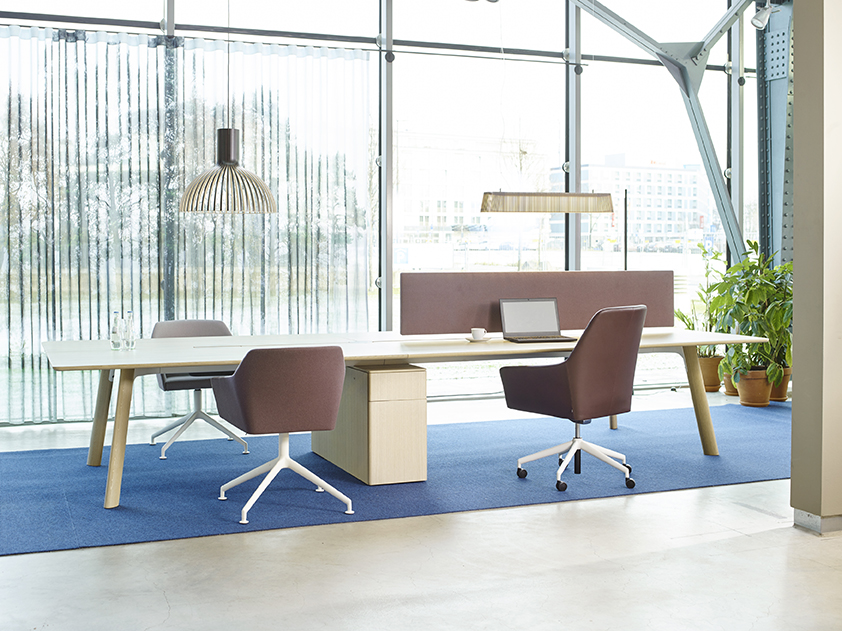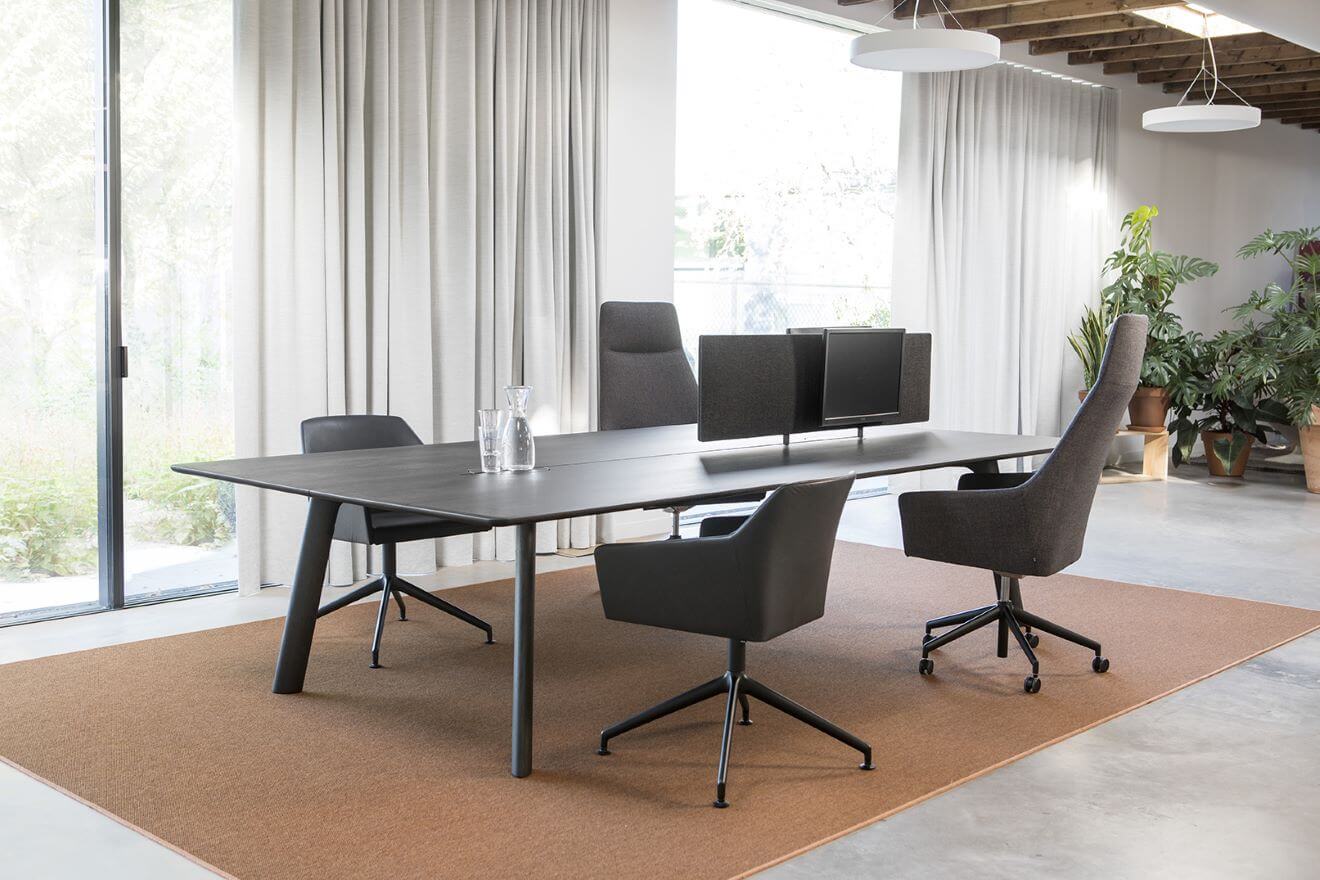 Every person has different desires and needs and every situation needs a different approach. It is accordingly no more than logical that we adapt our tables in line with what you wish: to the appropriate length, width, height and with the desired finish.
All our products are provided with a product eco passport. This is a clear overview of the product, with the composition of the materials and their percentages by weight.
oak: neutrals (solid, semi-solid, veneer)

27 oak white

30 oak natural

29 oak pure

35 oak smoke

32 oak morado

33 oak black

22 oak carbon
oak: colors (solid, semi-solid, veneer)

23 oak grey

24 oak deep green

25 oak wine red

26 oak deep blue
oak: neutrals (solid, semi-solid)

34 oak white oil

36 oak natural whitened oil
walnut (solid, semi-solid, veneer)

50 american walnut

RAL 9010 white - epoxy fine texture

sikkens FN.02.77 grey - epoxy fine texture

RAL 7039 quartz grey - epoxy fine texture

RAL 9005 black - epoxy fine texture

rust - epoxy fine texture

RAL 6007 deep green - epoxy fine texture

RAL 5004 deep blue - epoxy fine texture

RAL 3007 wine red - epoxy fine texture

RAL 8022 deep brown - epoxy fine texture