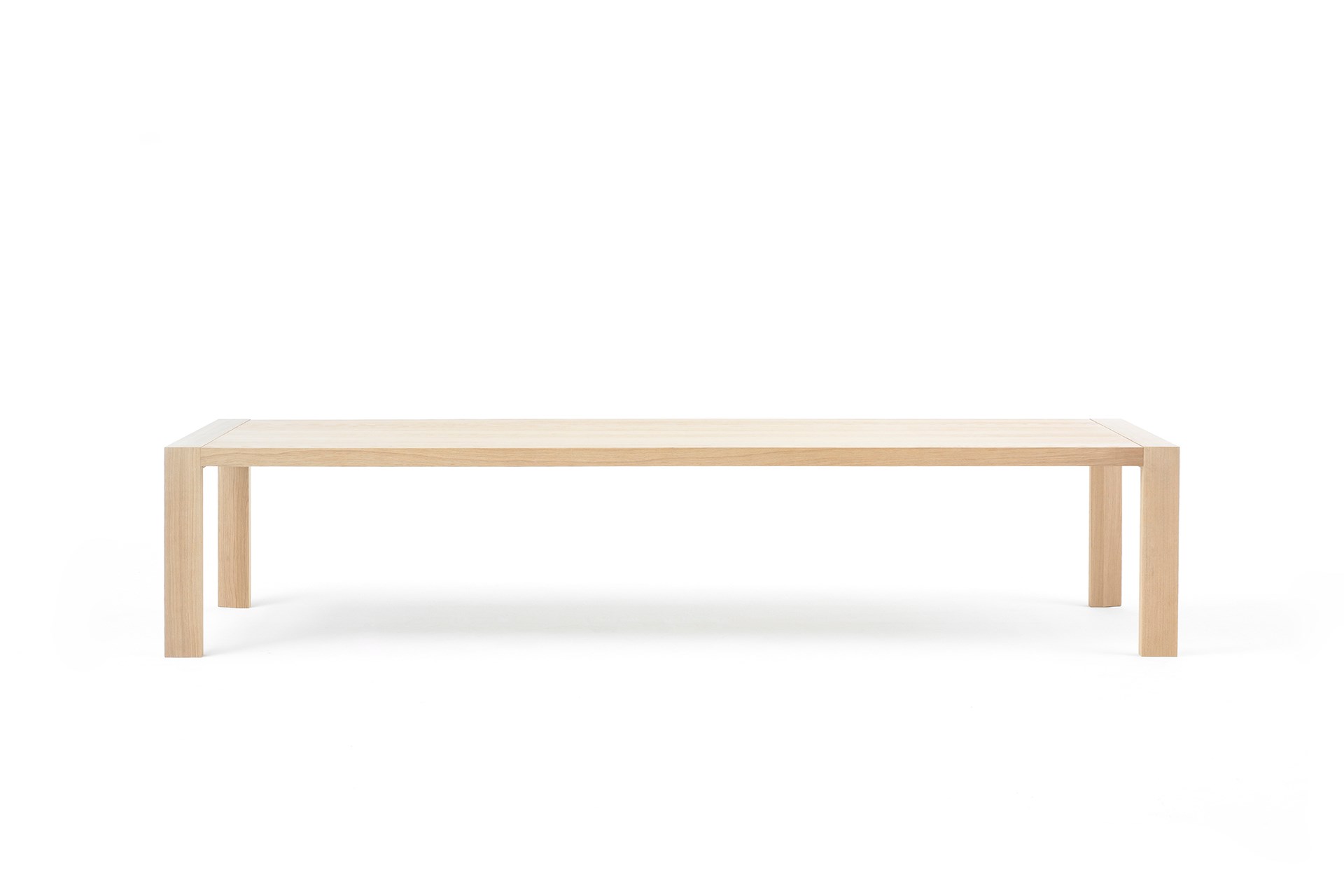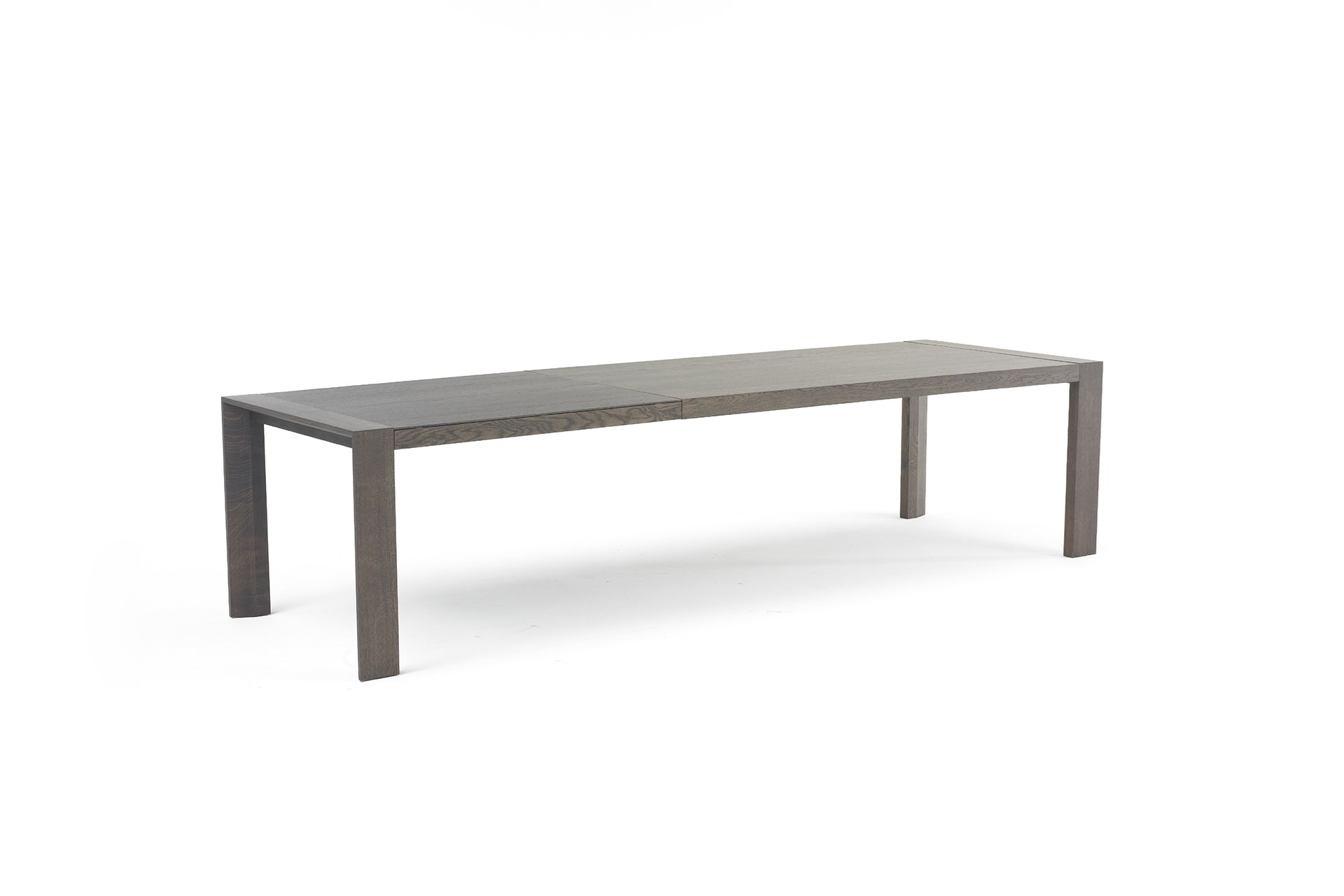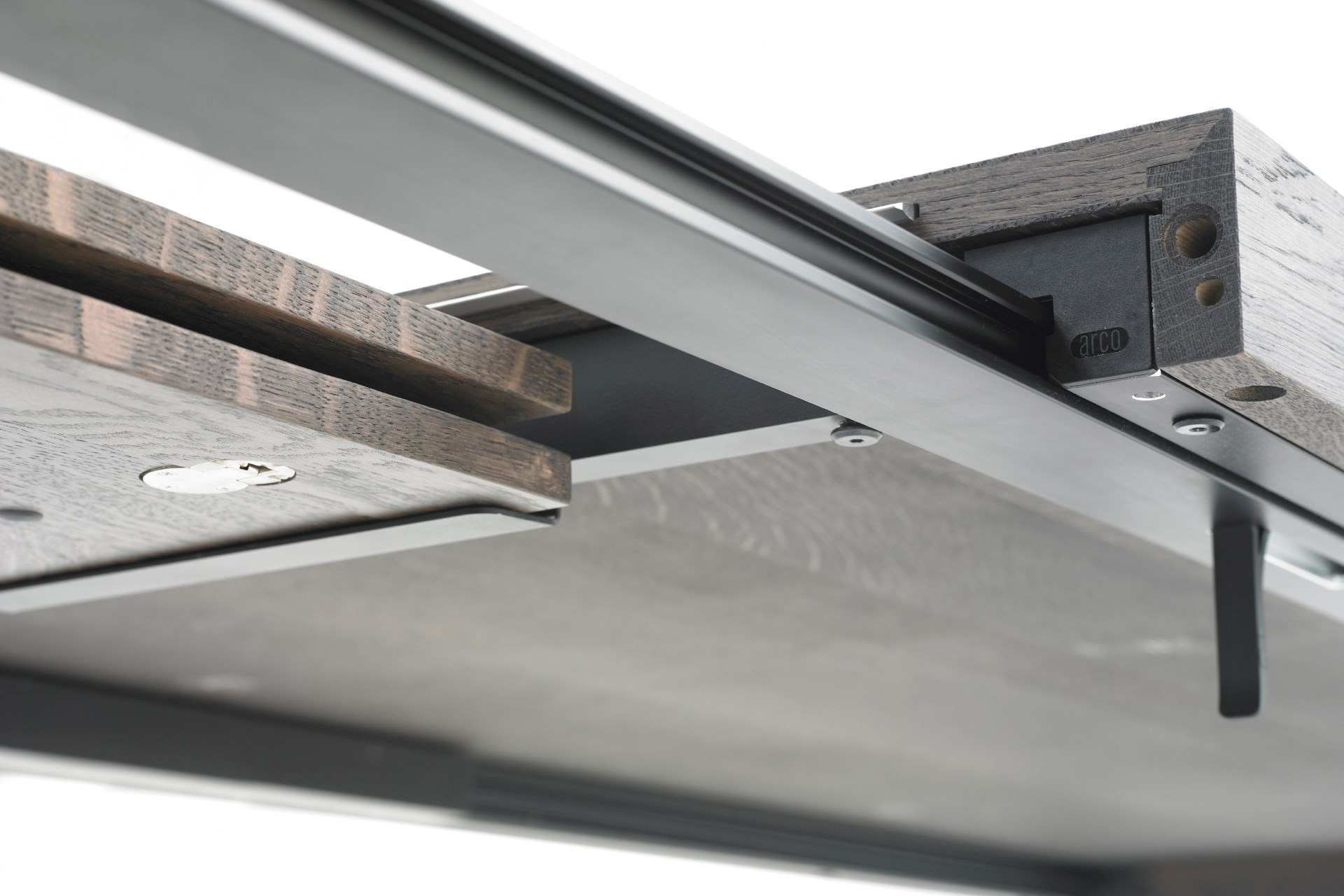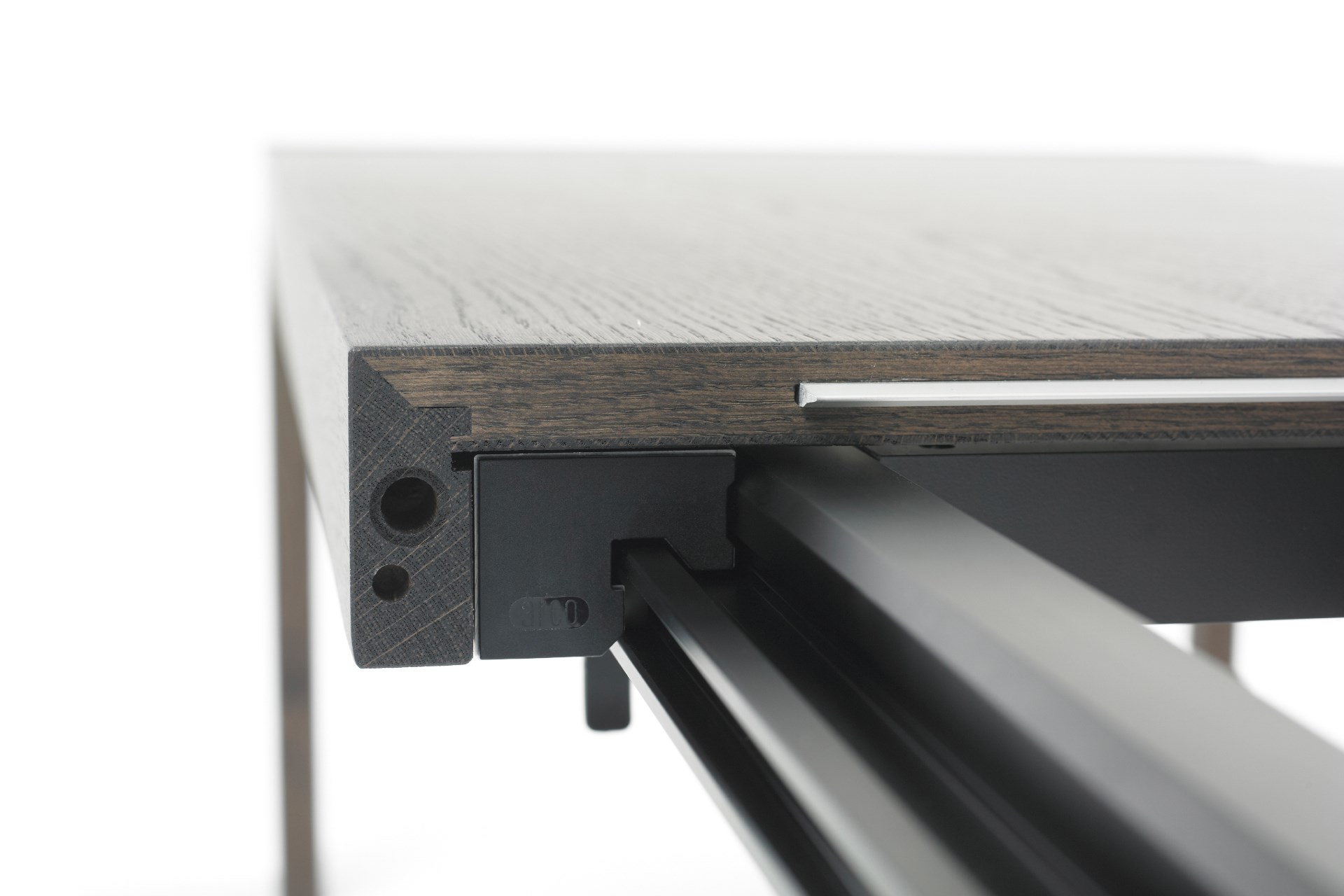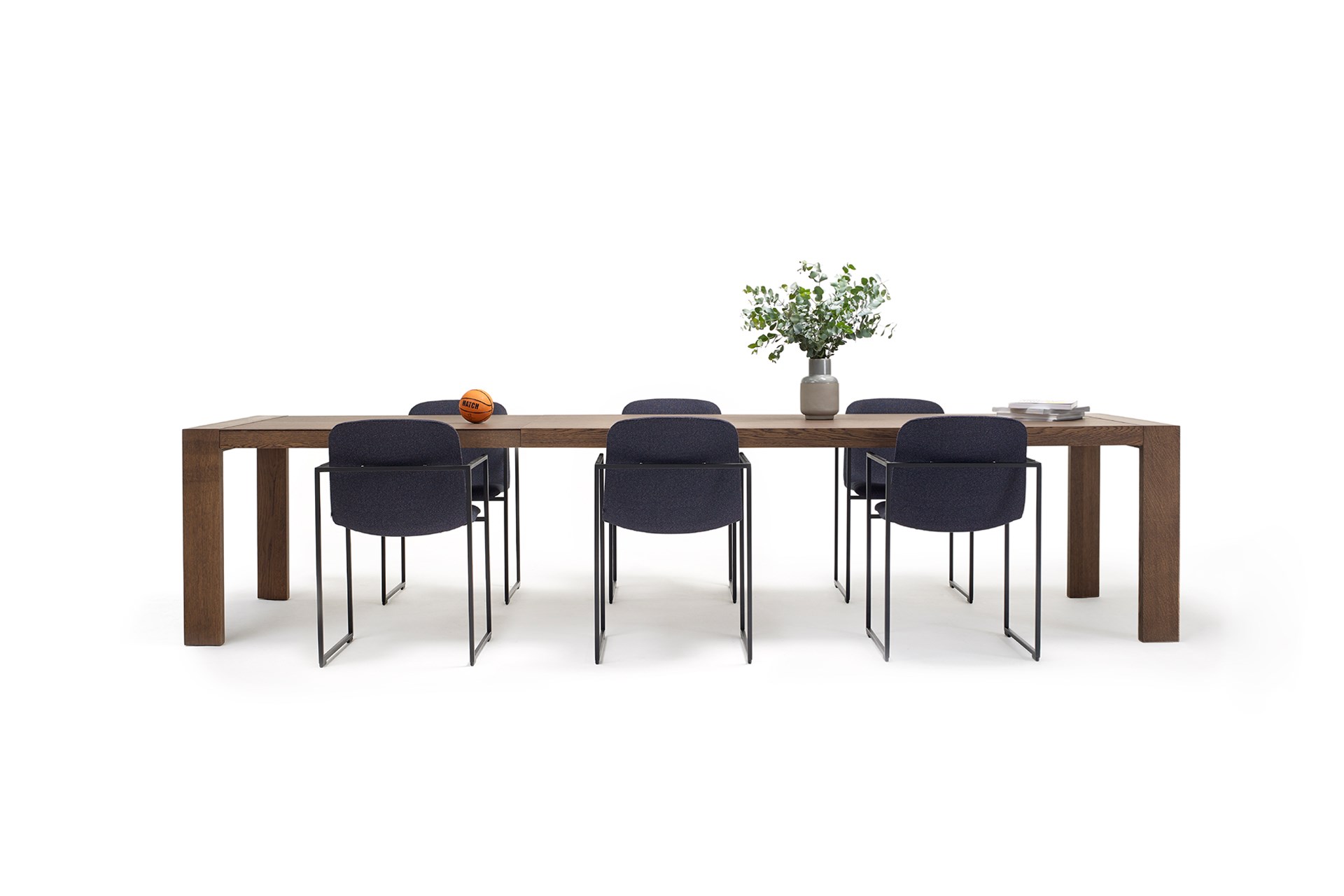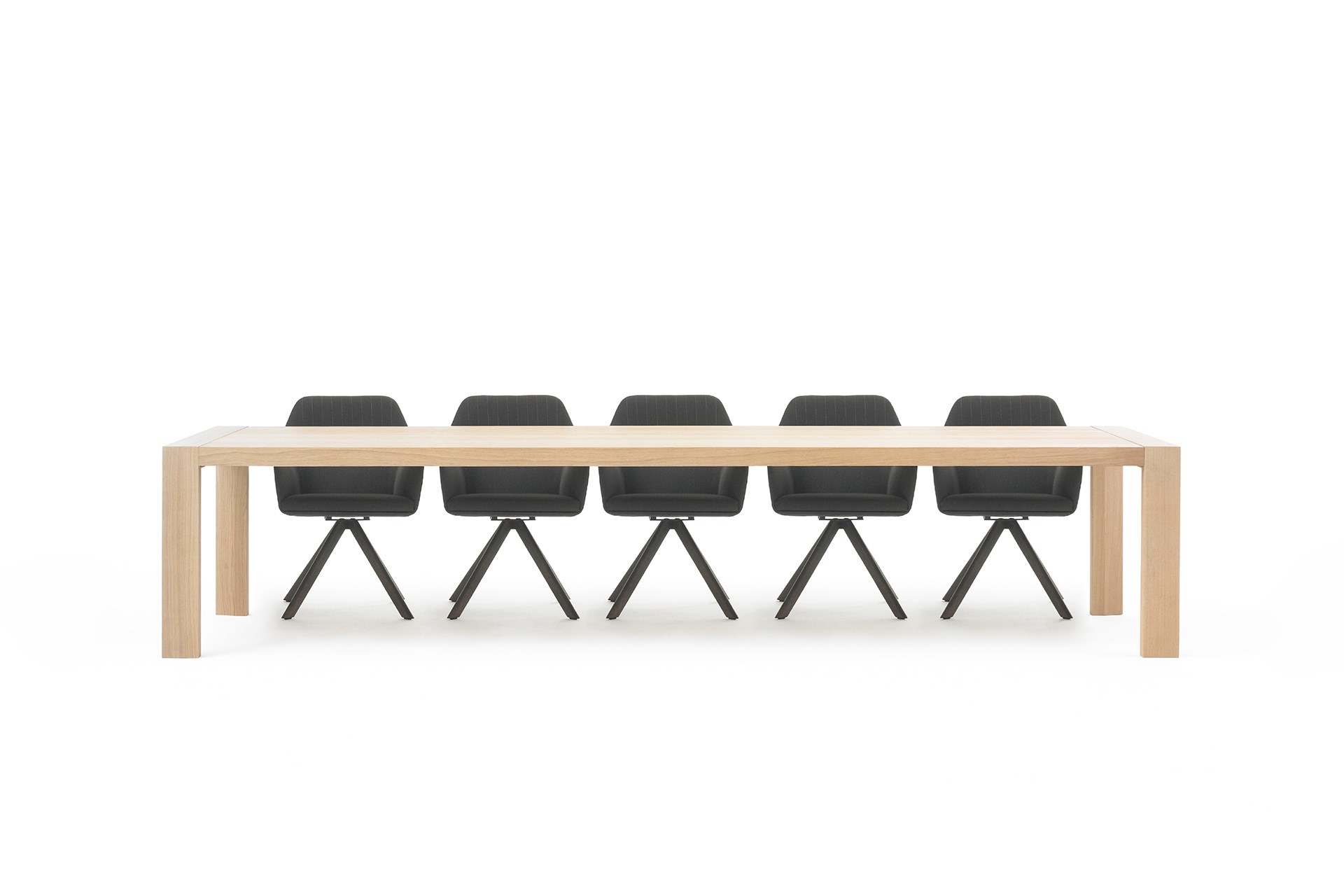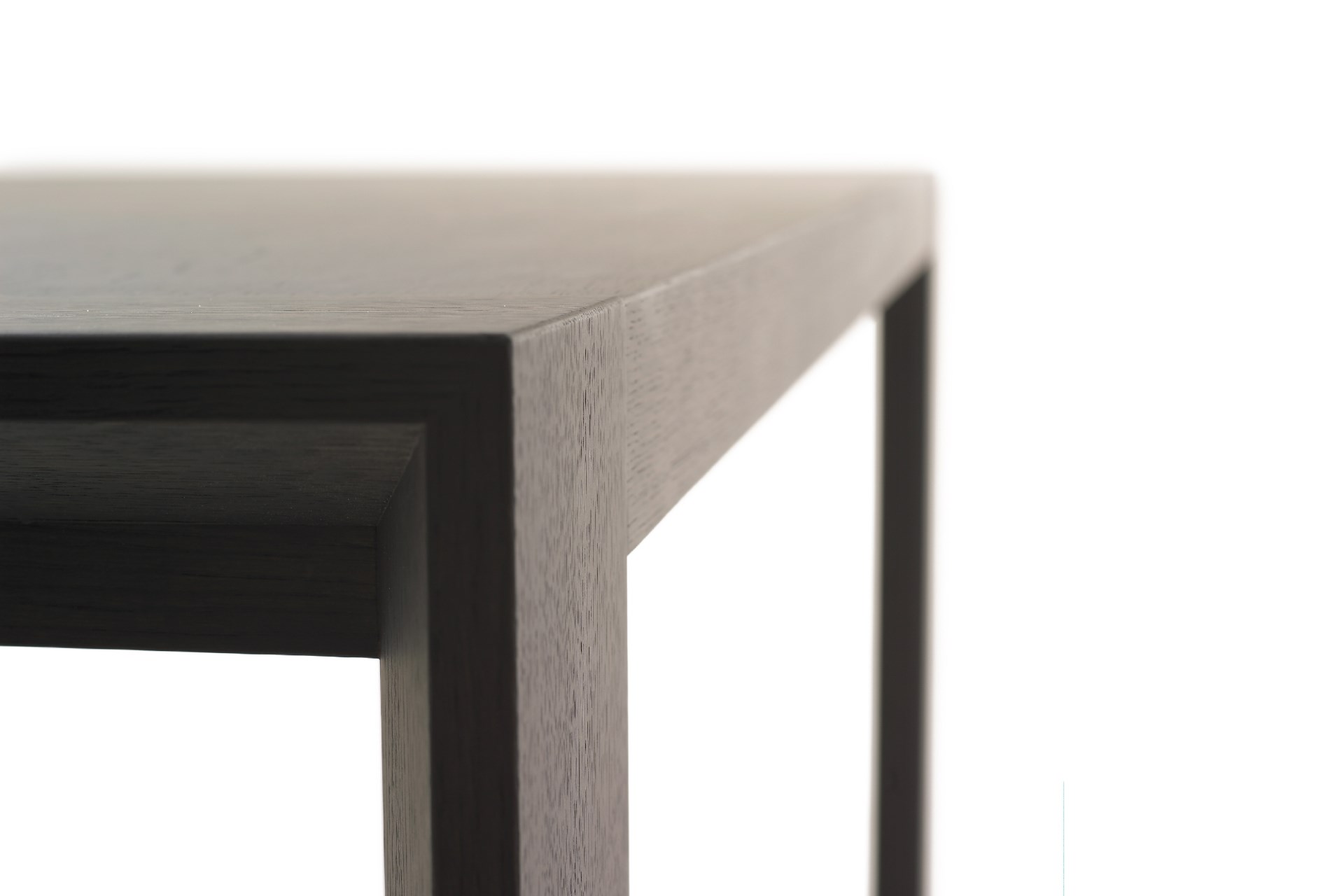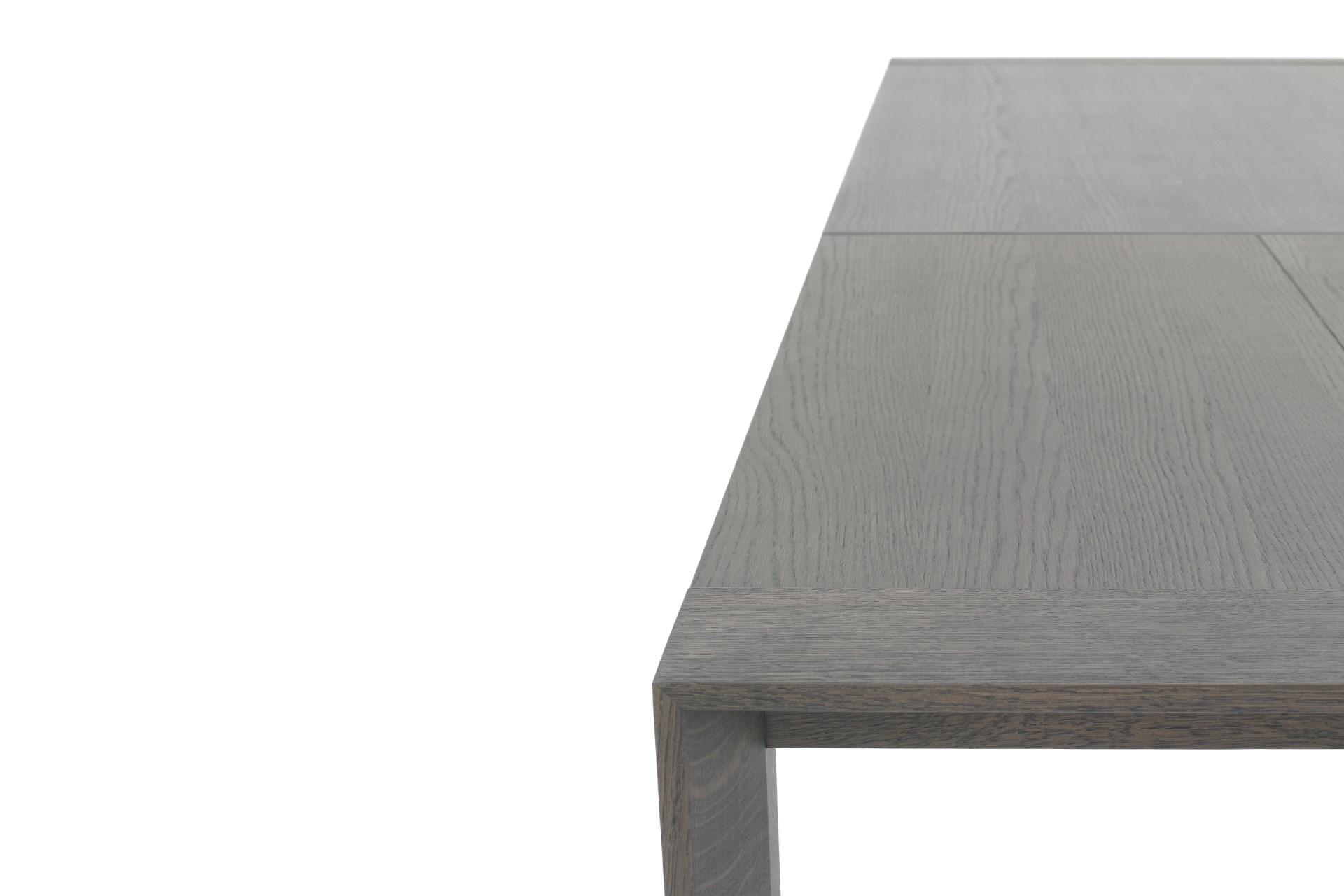 Description
The refined shape and placement of the legs make this fixed or extendable table look both robust and elegant. The Extenso II is available in a number of sizes and can be just as easily used as a compact kitchen table as an extensive conference table. In the extendable version, the fixed top and the inserts are taken from the same panel, so the wood grain pattern forms an optical whole.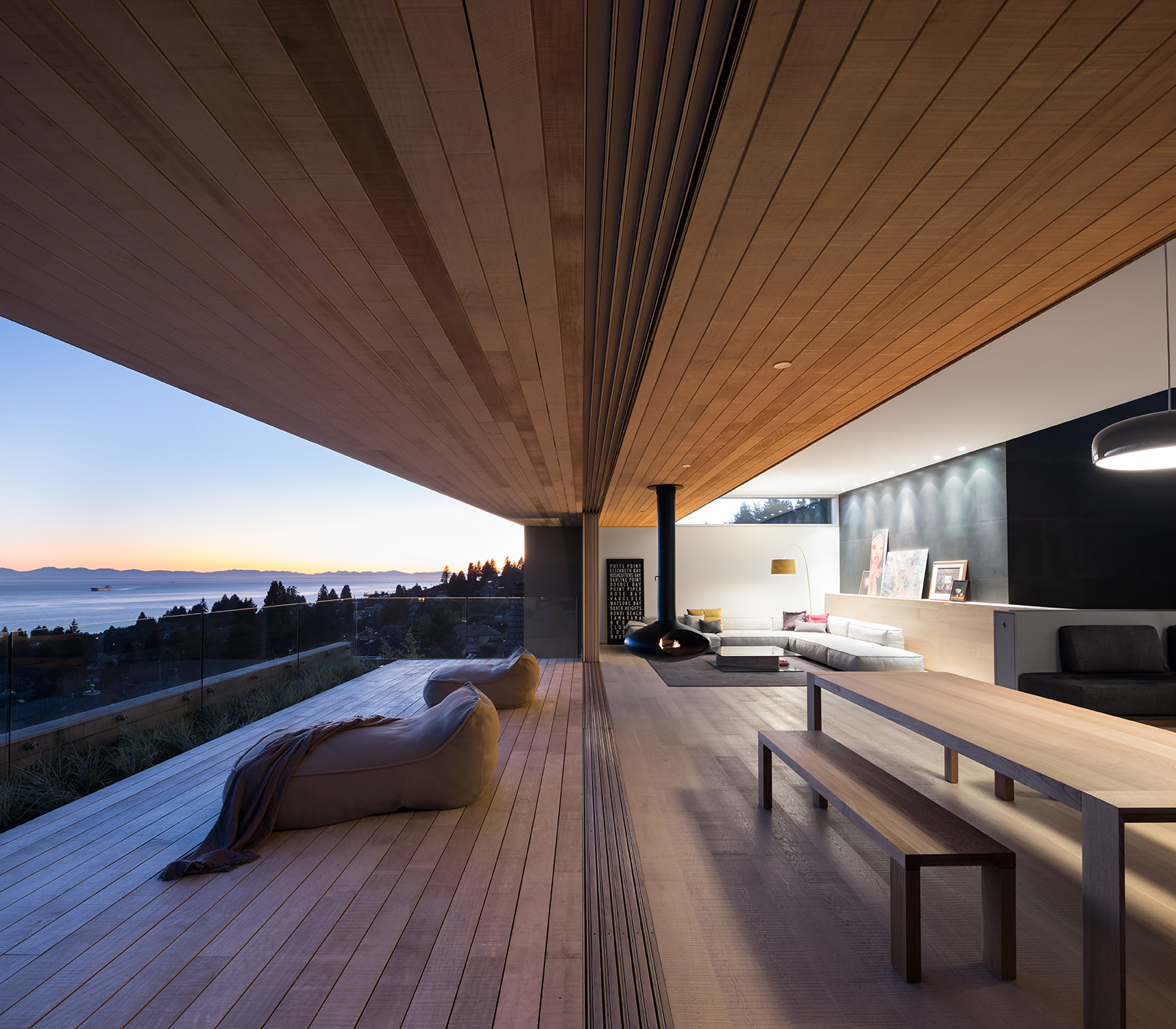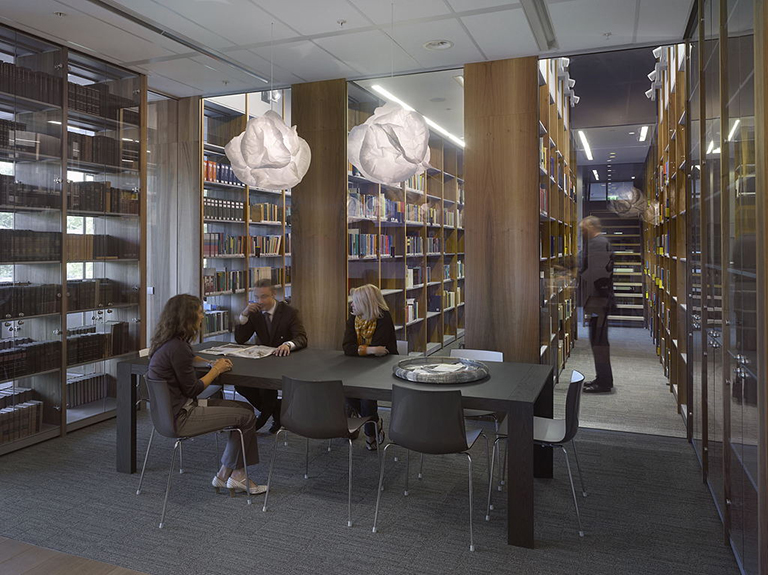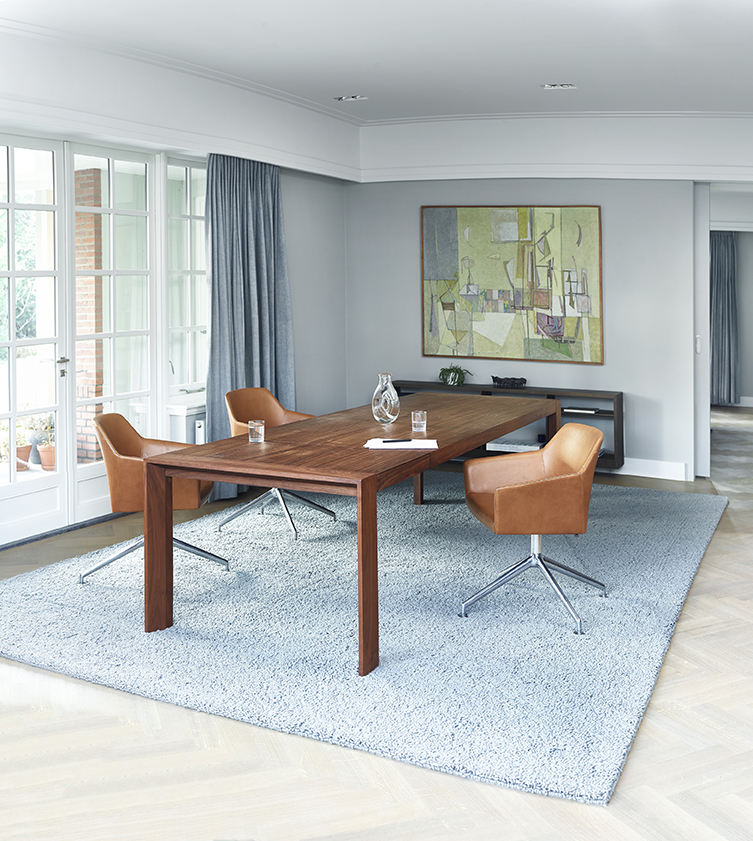 Every person has different desires and needs and every situation needs a different approach. It is accordingly no more than logical that we adapt our tables in line with what you wish: to the appropriate length, width, height and with the desired finish.
All our products are provided with a product eco passport. This is a clear overview of the product, with the composition of the materials and their percentages by weight.
oak: neutrals (solid, semi-solid, veneer)

27 oak white

30 oak natural

29 oak pure

35 oak smoke

32 oak morado

33 oak black

22 oak carbon
oak: colors (solid, semi-solid, veneer)

23 oak grey

24 oak deep green

25 oak wine red

26 oak deep blue
oak: neutrals (solid, semi-solid)

34 oak white oil

36 oak natural whitened oil
walnut (solid, semi-solid, veneer)

50 american walnut